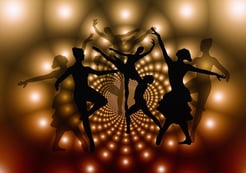 Attending a performing arts college is a big decision—you're committing to focusing exclusively on your art for four years. Once you've made that choice, you need to find a school that will you accomplish your career goals. In order to help you find the right school for you, I've compiled a list of the very best performing arts colleges in the US.
How Is "Performing Arts College" Defined for This List?
This list includes exclusively schools offering drama and dance degrees. We have a separate article about music schools (coming soon), and since those tend to differ dramatically (I'm so punny) from drama and dance schools, I've left them out of this article.
Furthermore, I've focused on schools where drama and/or dance is a priority. These schools only offer performing arts degrees or have specialized performing arts schools at the larger university. Going to a performing arts college has many advantages for these students. You'll be surrounded by like-minded artists who will inspire you, help you with your creative pursuits, and also will likely be your colleagues when you graduate. Additionally, you'll be at a school that doesn't view your art as an extracurricular activity.
That being said, you can get a performing arts degrees from other colleges. However, this list of best performing arts colleges is focused on students who know 100% they exclusively want to study acting or dance and are looking to be surrounded by like-minded artists.
How Did I Decide on These Top Performing Arts Colleges?
Don't ever take rankings of the top performing arts colleges as absolute fact—not even those from Backstage or The Hollywood Reporter. Instead, you should use these articles as a starting point for your own research. Whenever you look at a list of the best performing arts colleges, you should see how the rankings were determined.
Speaking of, I'll explain how I came up with this unscientific list of schools. I started by limiting my search to schools that prioritize dance and drama by only offering performing arts degrees or by having a specialized program within the larger university. Then, I took the following three criteria into consideration:
1. Ranking: I've used a variety of ranking lists from respected industry sources such as Backstage and The Hollywood Reporter as a starting point for my research.
2. On-Campus & Off-Campus Extracurricular Opportunities: It's important as a performer to have the opportunity to perform. Does this school provide opportunities? Do you have the opportunity to intern off-campus with a local theatre or dance group? Can you study abroad at premier programs? Do you get to perform in an industry showcase?
3. Notable Alumni: How many alumni have risen to the top of their field? If there are a lot of notable alumni, then the program likely contributed to their success, either by providing them with superior skills or superior resources (internships, industry connections, etc.).
I split this list into tiers rather than ranking since rankings are usually not that meaningful. The Tier 1 schools are the cream of the crop performing arts colleges. They provide the most extracurricular opportunities and have the longest lists of notable alumni. The Tier 2 schools are still excellent; however, they don't have the same opportunities and don't have as many notable alumni as the Tier 1 schools.
Note: Not all of these schools are excellent for both dance and drama. Actually, some of these schools only offer a dance or drama program. Within each school description, I've noted whether it's a top school for dance, drama or both.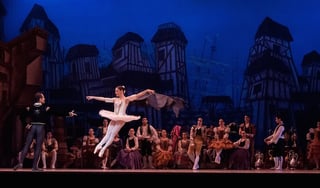 At tier 1 schools, you can perform in first-rate productions.
Best Performing Arts Colleges: Tier 1
Always listed near the top of the rankings for both drama and dance, the Juilliard School boasts an unbelievably long list of notable alumni with 105 Grammy Awards, 62 Tony Awards, 47 Emmy Awards, 26 Bessie Awards, 24 Academy Awards, 16 Pulitzer Prizes, and 12 National Medals for the Arts.
It's extremely exclusive, selecting only 8-10 students for enrollment in the BFA Acting Program, 8-10 students in the MFA Acting Program, and about 24 in the BFA Dance Program. Outside the classroom, the dance program holds 15 public performance each year, and the drama program puts on many plays along with senior showcases in both New York and Los Angeles for industry professionals such as casting directors, agents, and managers.
Like Juilliard, NYU Tisch is also always near the top of the rankings for both drama and dance, and for good reason, it has a long list of notable alumni many of whom have performed on Broadway, at Radio City Music Hall, and in movies and TV.
The school offers incredible extracurricular opportunities such as dancing in the Jack Crystal in front of live audiences. NYU takes advantage of its NYC home by partnering drama students with professional acting studios where they perform in a wide variety of productions led by world-famous theatre artists and faculty. Tisch allows drama students to specialize in Theatre or Musical Theatre.
Carnegie Mellon is a drama powerhouse with a faculty of working theater professionals and well-known alumni such as Holly Hunter, Ted Danson, and Zachary Quinto. The school offers separate acting and musical theatre degrees, allowing students to specialize.
There are 20 shows per year, allowing for many performance opportunities. Additionally, the school cancels classes for a week during the year and allows students to put up performances of any kind (original works or adaptation of movies, play, etc.). The seniors get to perform in showcases in New York, Los Angeles, and Pittsburgh in front of industry professionals.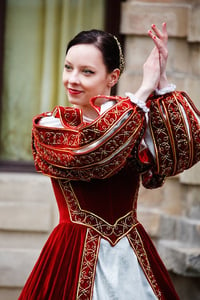 Theatre school has fun costumes!
One of the top dance programs in the country, the Boston Conservatory boasts a faculty of world-class artists, who have worked with such notable choreographers as Antony Tudor, Robert Joffrey, José Limón, Martha Graham, Alvin Ailey and Agnes de Mille, and companies such as Boston Ballet, Joffrey Ballet of New York and Limón Dance Company.
There are many performance opportunities throughout the year—the most prestigious being the ability to perform as a member of the Boston Conservatory Dance Theater. Alumni perform with dance companies around the globe as well as on Broadway.
No list would be complete without the Yale School of Drama. It's world renowned for its MFA acting program; however, I'd advise against attending the more general BA undergraduate program, which doesn't get the same faculty nor access to performance opportunities.
The MFA program boasts a long list of famous alumni including Meryl Streep, Lupita Nyong'o, and Jodie Foster. In the final year, students act in showcases in both New York and Los Angeles in front of industry professionals. In the past ten years, 100% of graduates have landed agents or managers within the first month out of school.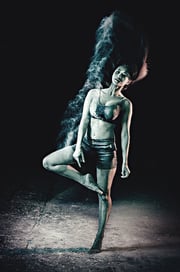 Express yourself.
Best Performing Arts Colleges: Tier 2
Northwestern is one of the few drama schools that doesn't require an audition for admission. However, being accepted is tough because drama students are held to high academic standards, and the admission rate is only 15%.
Students have many opportunities to perform in both school sponsored and student-run shows. Seniors are invited to participate in showcases in New York and Chicago in front of industry professionals. The school has a handful of famous alumni including David Schwimmer, Stephen Colbert, Anna Gunn, Julia Louis-Dreyfus and Zach Braff.
UNCSA has exceptional drama and dance programs. Alumni of the dance program have gone on to perform with the American Ballet Theatre, New York City Ballet, Pacific Northwest Ballet and the Joffrey Ballet, the Paul Taylor Dance Company, Alvin Ailey American Dance Theater and the Martha Graham Ensemble. Others have danced with performers such as Lady Gaga, Janet Jackson, and Beyoncé. Some notable drama alumni include Mary-Louise Parker and Dane DeHaan.
Drama and dance students have many performance opportunities including a senior showcase for industry professionals in New York; Drama students also perform the showcase in Los Angeles. In 2013, 17 out of 25 drama students signed with an agent or manager after the showcase.
CalArts is arguably considered the best dance school on the West Coast and one of the top drama schools.
The School of Dance boasts distinguished faculty and guest artists (as well as choreographer alum Jacques Heim). The school offers many performance opportunities such as in American College Dance Festivals. Additionally, the school has an International Exchange program with the London Contemporary Dance Center.
The drama school is a great choice for actors who know they want to pursue film or tv acting since, during the final year, students enroll in Acting Studio for the Camera. This course specifically trains students for acting and auditioning for film and tv. Additionally, at the end of their final semester, students perform in an industry showcase in Los Angeles. The drama department has a bunch of famous alumni including Don Cheadle, Ed Harris, and Alison Brie.
Take the leap and apply to a performing arts school!
Rutgers has world-class drama and dance programs. Thanks to its proximity to New York City, the dance program offers students opportunities for master classes and workshops in world dance forms with international artists. Additionally, the school has two tremendous abroad programs, DanceJerusalem in Israel and the Trinity Laban Conservatoire of Music and Dance in London.
Rutgers offers a unique and well-rounded drama program—classes run the gamut from Shakespeare to modern TV. Students spend their third year at the Rutgers Conservatory at Shakespeare's Globe in London which culminates with a performance on the Globe stage. The final semester is focused on an effective transition into the professional acting world with classes in On-Camera Technique, Auditioning, and Introduction to the Life of a Working Actor. The drama program has some famous alumni including Kristen Davis and Calista Flockhart.
Known primarily for its partnership with the Alvin Ailey American Dance Theater, Fordham offers students a liberal arts education and collaboration with a world-famous dance company. Additionally, the program and company call Lincoln Center home, which is pretty amazing. Many alumni continue to perform with the Alvin Ailey American Dance Theater after graduation; others have gone on to dance for other prestigious companies as well as on Broadway.
Syracuse offers separate degrees in acting or musical theatre, allowing students to specialize. Students have the opportunity to perform with the Syracuse Stage, an outstanding Equity theater company—allowing you to gain Equity points while still in school. Additionally, students have opportunities to study "abroad" in New York, Los Angeles, and London. Some well-known alumni include Aaron Sorkin, Frank Langella, and Taye Diggs.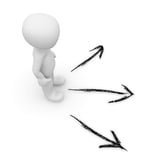 So many schools, but where should you apply?
Which of the Top Performing Arts Colleges Is Best for You?
Just because Juilliard is an incredible school doesn't mean that you should want to go there. It's a tiny school with a very intense program; that may not be the best fit for all students. Here are some questions to ask when trying to pick one of these best performing arts colleges.
What Do You Want to Specialize in?
If you're interested in dance, do you want to do ballet or contemporary? If you're interested in acting, do you want to perform in plays, musicals, or tv and movies? Look into the programs and see what courses are offered. Try to avoid picking a ballet specialized school if you want to do contemporary dance and try to avoid picking a musical theatre program if you want to act in tv (and vice versa).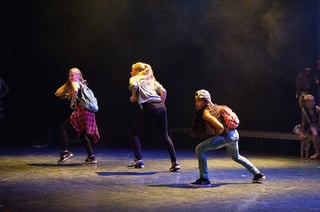 Hip-hop is awesome.
What Opportunities Are There Outside the Classroom?
I touched on this above, but make sure you go to a school where the opportunities fit your interests. If you want to do Shakespeare, then Rutgers, which offers a year abroad in London working at the Globe Theatre, might be a better fit than CalArts. Extracurriculars are where you get your experience, so make sure you'll be getting experience in your chosen specialty.
What's the School Like?
Is it a big school or small school? Is it a conservatory or is it at a larger university? If you hate big schools, don't choose a big school. You don't want to dread being surrounded by tons of students or being forced into cheering on the basketball team.
If you get overwhelmed by intensity, then a conservatory like Juilliard or the Boston Conservatory may be a bad choice. They're both very small programs where the competition is fierce and where there is no break from your art since you're surrounded exclusively by other artists. On the other hand, at a school like Syracuse, you could take breaks from your theatre community by hanging out with other students who are majoring in Journalism, Engineering, Pre-Med, etc.
Pick a school where you will be comfortable so that you can thrive.
What's Next?
Are you interested in pursuing a performing arts degree in a specific region? Check out our list of performing arts colleges in New York and our list of performing arts colleges in California.
Most of these schools require an ACT or SAT score with your application. Get help studying for these tests with our ultimate SAT study guide and study guides for ACT Reading, Writing, English, Math, and Science.
Taking the ACT or SAT really soon? Check out our guide to cramming for the SAT or our guide to cramming for the ACT.
Have friends who also need help with test prep?
Share this article!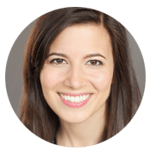 About the Author
As an SAT/ACT tutor, Dora has guided many students to test prep success. She loves watching students succeed and is committed to helping you get there. Dora received a full-tuition merit based scholarship to University of Southern California. She graduated magna cum laude and scored in the 99th percentile on the ACT. She is also passionate about acting, writing, and photography.
Get Free Guides
to Boost Your SAT/ACT