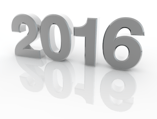 Here we look at International SAT Test Dates for the the 2015-2016 year. Since this is the year the College Board is changing to the new SAT, we used extensive research to discover the schedule for domestic test dates, then applied our findings for international testing.
Upcoming SAT Test Days in 2015 and 2016
The basis of our research to determine SAT international test dates was finding highly reliable institutional domestic sources who are in direct communication with the College Board and who gave the domestic SAT test dates for 2015-2016. We then analyzed the consistent patterns in testing dates to get a highly reilable prediction for international test dates. For example, historically the March test has not been given internationally. In addition, the regular deadline for the domestic SAT is the same as the only and final deadline for the international test: there is no late registration if you are taking the SAT outside of the US. To be conservative, the international deadlines we have calculated are about 10 days before the standard deadlines.
| | | | |
| --- | --- | --- | --- |
| Test Date | Registration Deadline | Deadline for Changes | Early Reg via Rep |
| October 3, 2015 | September 3, 2015 | September 22, 2015 | August 22, 2015 |
| November 7, 2015 | October 9, 2015 | October 27, 2015 | September 21, 2015 |
| December 5, 2015 | November 5, 2015 | November 23, 2015 | October 26, 2015 |
| January 23, 2016 | December 28, 2015 | January 12, 2016 | December 13, 2015 |
| March 5, 2016 * (USA ONLY!) | NA | NA | NA |
| May 7, 2016 * | April 8, 2016 | April 26, 2016 | March 28, 2016 |
| June 4, 2016 * | May 5, 2016 | May 25, 2016 | April 26, 2016 |
* = New SAT Test Dates -- See note below
USA Only = NOT International (greyed out)
Guide to Choosing the Best Dates for You
So when should you take the SAT? We've developed a thorough guide to considering the best dates for you that details the four test date factors you should consider. You should also plan ahead and think about whether you want to take the SAT more than once.
Note that the main difference between International and Domestic testing is that there is no late registration. The major implication of this is that you can't wait for the last test's score to come out before you sign up for the next possible SAT test date. For example, a domestic student can wait until her October test comes back, and if she did badly, she can register late for the November SAT. International students cannot do this. However, this is not a big loss: few students would want to take two tests in a row because there really isn't time to improve or study in such a short amount of time. Second, if money is not an issue, international students can simply pre-emptively register for two dates in a row, and then cancel the second test date if they do well on the first test. The cost of cancellation is only the monetary cost of the test.
Otherwise, international testing and domestic testing have more similarities than differences!
Warning:
SAT Test Dates May Change
Sign up to Receive Free Updates
What's Next?
The next step after you've figured out which test dates work for you is to register for the SAT (read our step-by-step instruction here). Also, if you want to score well, you should consider the different ways to prep for the SAT. We consider the pros and cons of different prep methods with our free ebook.
Other Articles You May Be Interested In
Find out which exact dates you want to choose with our Table of 2015-2016 SAT Test Dates, and then read our Full Review of Every Single 2015-2016 SAT Test Date here.
Future years SAT test dates for other years (see especially the disclaimer on projections).
Should the Class of 2017 take the Old or New SAT?
Have friends who also need help with test prep?
Share this article!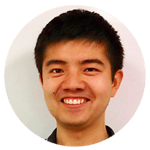 About the Author
Fred is co-founder of PrepScholar. He scored a perfect score on the SAT and is passionate about sharing information with aspiring students. Fred graduated from Harvard University with a Bachelor's in Mathematics and a PhD in Economics.
Get Free Guides
to Boost Your SAT/ACT