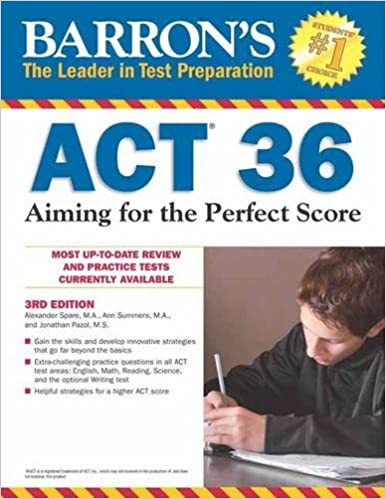 Barron's is a well-known provider of test preparation resources, and their ACT prep book, Barron's ACT 36 4th Edition, is a go-to resource for students taking the ACT.
But just because a study guide is popular doesn't mean it's the best one for you! If you want to get the most out of your ACT study time, then you need to make sure you're selecting the right ACT guidebook for the job.
That's why we've put together this comprehensive review of Barron's ACT 36. This article will provide a full rundown of the book, including explaining:
What Barron's ACT 36 is
What content is covered in the book, chapter by chapter
The Seven pros and cons of the book
How to decide if you would benefit from using Barron's ACT 36 for test prep
Let's get started!