Here's the most updated info on when the next ACT test is happening and when you have to register.
At this moment, the next ACT test date is July 18, 2020. (To learn more about 2020 ACT dates that have been cancelled due to COVID-19, be sure to check out this FAQ article for more information.) Also note that no test centers are scheduled in New York for the July test date.
Make sure you prep correctly, using our top 5 ACT prep strategies.
The next ACT registration deadline is June 19, 2020. The late deadline, with extra fees, is June 26, 2020.
Make sure you know how to sign up for the ACT and how much it costs.
Scores for the June 2020 ACT were released June 23, 2020 (and will be released August 7, 2020 for ACT with Writing tests).
Scores for next ACT test (July 18, 2020) will be released July 28, 2020. For the ACT with essay, scores will be released August 31, 2020.
Do you know what a good ACT score is? Make sure you have the right target score in mind.
It's important to do well. Here are our best strategy guides to get you on track to improving your ACT score.
Want to improve your ACT score by 4 points?
Check out our best-in-class online ACT prep program. We guarantee your money back if you don't improve your ACT score by 4 points or more.
Our program is entirely online, and it customizes your prep program to your strengths and weaknesses. We also have expert instructors who can grade every one of your practice ACT essays, giving feedback on how to improve your score.
Check out our 5-day free trial:
Have friends who also need help with test prep?
Share this article!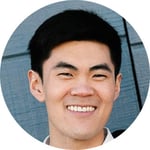 About the Author
As co-founder and head of product design at PrepScholar, Allen has guided thousands of students to success in SAT/ACT prep and college admissions. He's committed to providing the highest quality resources to help you succeed. Allen graduated from Harvard University summa cum laude and earned two perfect scores on the SAT (1600 in 2004, and 2400 in 2014) and a perfect score on the ACT. You can also find Allen on his personal website, Shortform, or the Shortform blog.
Get Free Guides
to Boost Your SAT/ACT