There are a lot of "Best SAT Books" lists out there. We think most of them aren't very good or thorough, and I've tried to write a much better guide here. You'll learn which books are absolutely critical for your prep, which books you should use to improve individual sections, and which books you need if you're aiming for a top score. Importantly, you'll also learn HOW to use these books to study effectively.
Keep reading to learn more.
Guide Quick Links
This guide is detailed, so here are quick reference links. I recommend you read the whole thing if you can.
What's Better About This Guide?
Must-Have, Critical SAT Prep Books
Best Extra Books for Top Scorers
The #1 Book You Should Avoid Buying
What's Better About This Guide to the Best SAT Books?
Because your SAT score is important, and you'll probably spend a good amount of time studying, it's important that you get the right advice. Follow the wrong advice, and it might be too late to improve your score.
Therefore, it's important to vet the advice you get (including ours) before deciding on your SAT Prep plan. Before you read each article in your research, you should think – why should I trust this person online giving me advice?
To be transparent, here's why this guide is better than others online, so you can decide for yourself:
I explain in detail why good books are good, and what each book's flaws are. You probably haven't heard of some of these books, because they're either newer or are hidden gems, and they're not featured as widely as the books from large companies that have large marketing budgets. Most other guides just list a few books without context.


I believe it's important to target your weaknesses and where you need to prep. Thus, I'll point out books that are best for training specific sections, and books that are better depending on whether you're scoring high or low. Other guides assume all students are the same.


I don't get paid for promoting these books over others. I don't know the authors personally. I've studied dozens of books for SAT prep, and these are the books I would be using if I were prepping myself. Other sites, like about.com and reviews.com, often get paid to adjust their rankings and get kickbacks from the publishers.


I like to think that I know what I'm talking about. I scored two perfect scores on the SAT and have worked personally with thousands of students prepping for the SAT. I've worked with students at all levels, from people at a 1200 level to people aiming for a 2300+. Other writers often don't have the expertise to differentiate between books, and they recommend books as an afterthought (and you can probably tell).
One important disclaimer: I'm co-founder of PrepScholar, an online SAT/ACT prep program. I believe we've built the best prep program available right now. It diagnoses your strengths and weaknesses and gives you a structured all-in-one program, combining the best aspects of the books below, so you know exactly what you need to study at every point.
But I want to stress that you don't need a program to excel at the SAT. In fact, writing this guide may lose us some customers, since you might decide that you don't need a program at all. But if you decide that you don't want to manage 10 books and want an integrated complete program that customizes to your learning, check PrepScholar SAT out.
If you're serious about SAT prep, keep reading.
Who Is This Guide For?
First, this guide is for students who are serious about their prep. You need to be motivated to get a high score, and you need to be willing to put in hard work. Getting through these books will take dozens of hours, simply because the SAT covers so much material.
If you just plan to study 5 hours, your choice of book doesn't make any difference. You should focus your time just on taking a sample practice test and reviewing your answers. Your score won't go up much, and you shouldn't expect miracles.
Buying the books is the first and easiest step of SAT prep. You'll need to put in serious work to actually get the score improvements. We'll explain below the best way to get the most out of these books.
Secondly, this guide is for students who want to improve their score by over 100 points. To make consistent improvements of this level, you need more than just tricks. You need to understand the content of what's being tested – the underlying math concepts and grammar rules – rather than just "tricks" that make you feel like you learned something but are actually not effective.
Again, if you're just looking to improve by 50 points, it's possible for you to do that just by retaking the test, especially if you've taken the test only once.
Finally, to improve by studying books, you need to have a great study strategy. It is NOT enough to just read a book cover by cover. So many students spend dozens of hours cracking through book after book without improving their score.
Why? Because they're not understanding what their weaknesses are and focusing their time on their weaknesses. If you don't focus your time on your weaknesses, you won't improve! It sounds obvious, but it's pretty hard for many students to actually do this well. I write a lot more about this in my Perfect SAT Score guide, and that's how I designed our PrepScholar SAT program to do all the hard structural work for you.
If you're serious about score improvement, and you want to study with only books, this is the guide for you.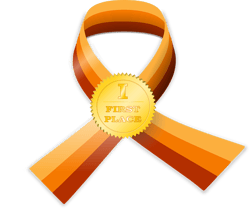 The Best SAT Prep Books of 2017
We're going to divide the best SAT books into a few categories:
Critical Books: Must have books as part of your prep program, no matter your skill level or weaknesses.
Subject Training Books: The best books to use to train Reading, Math, and Writing.
Books for Top Scorers: Books that will push you over the top.
Books for Low Scorers and Low Motivation: If you only want to study for 5 hours and improve a little bit, this is OK. Otherwise avoid.
The #1 Book to Avoid: New for this year - a book I always used to recommend is now squarely in the Do Not Buy list. Find out which.
Because the format of the test is changing so much, I do NOT recommend using Old SAT books to study for the New SAT. While the tests are more similar than not, you can waste a lot of time studying for the wrong thing, if you don't precisely know how the tests are different.
Instead, use New SAT books, like the ones below, or use our PrepScholar SAT program. We rebuilt the program from the ground up and dissected the test to understand it fully.
Critical SAT Prep Books
These are books that I believe everyone should have, regardless of their current score, regardless of where they need to improve. This is extremely hard to qualify for, and in fact there are only two books out of dozens that I've tested:
Official SAT Practice Tests
We've written at length about the importance of official SAT practice questions. The SAT test is weird and tests concepts in ways that you've never seen in school before. This means that you need to train with realistic questions so you learn the patterns of the SAT.
Official SAT tests released by the College Board are the gold standard for SAT practice questions. Each test released by the College Board contains real questions given to real students at previous administrations of the SAT. The quality of official questions is far better than questions written by unofficial sources like Kaplan and Barron's.
Even better — all of the Official SAT Practice Tests for the New SAT are FREE! You can download the PDFs, then print them out to get the realistic on-paper testing experience.
Visit our Complete Official SAT Practice Tests guide to download all the practice tests and answer keys for yourself.
Pros:
The best set of practice tests you can get anywhere, period - especially since the New SAT is so new. If you want to take a practice test, these are the ones to use.


It's completely free!


Seven full-length practice tests means a decent amount of studying. If each test takes four hours to take and two hours to review, that's 24 hours of study time.


Answers for each question are available.
Cons:
Answer explanations are not helpful for self-learning for most students. Most of the explanations read like this: "A is wrong because A is wrong. B is correct for these reasons" rather than showing you how to solve the question from step 1. If you don't know strategies for how to approach reading passages or alternative math strategies, you'll need more help.


These tests don't offer any other instructional material. If you're bad at algebra, you can't rely on this alone. These tests are just that - practice tests and practice questions.


With only 8 official practice tests available, there's not enough practice material for the more motivated students. You'll want to use one test to get used to the format, one to track your progress as you study, one test before your official test, and one backup test. You'll need more practice questions than this to get good at the test (which is why PrepScholar SAT has the equivalent of 4 more practice tests to improve your skills).


You have to print out the PDFs yourself to work on paper. But in my opinion, this is better than having to buy the tests (more on this later).


Taking practice tests without a system for learning isn't going to improve your score, and the tests don't provide guidance on how to do this. Mastering the SAT is as much about study strategy as it is mastering the actual content.
This is the only other Critical book in my recommendation. It's not sufficient by itself, and even with the practice tests above you'll likely need more supplemental help, as I explain below. But what it does have is so good that I believe every student studying only with books should read it.
Warning - this book is NOT updated for the new SAT! The Math section has the wrong emphasis on skills. The Writing section has totally changed in format, so the strategies are far less applicable.
But what you'll get from the Black Book is a way to think about the SAT. What does this even mean? Here are a few examples:
You learn that the SAT is designed to be a predictable, standardized test. It needs to test basic concepts so that it can be administered nationwide to all students, but it also needs to make it difficult, so it distorts the questions in a weird way.


You learn that every answer must be unambiguously correct, or else students would complain that their incorrect answer is correct. This means that your strategy should be to rule out all incorrect answer choices, which is important on SAT reading.
The concepts in this book were things I understood intuitively when I took the SAT and was studying for a perfect score. It's influenced the way that I think about teaching our students at PrepScholar. Of all books on the market, this book aligns most closely with my personal philosophy on the SAT and how to succeed on it.
Because the book isn't updated for the New SAT, there are some parts that are outdated. Luckily, many of our strategy guides overlap with the core messages of this book:
Pros:
Very lucid take on the SAT. The ideas within will change your view on the SAT and hopefully motivate you to work harder, knowing that any student can excel on the SAT.


Contains practical strategies that are more helpful than most other books. Doesn't rely on "tricks" like other popular books do.


Doesn't assume that all students are the same. It offers a few alternatives for strategies, then suggests that you try them out and see which one works better.


Cons:
NOT updated for the New SAT. I still think the overall messages are great and still apply, but parts of the book are no longer applicable.


Requires a ton of self-discipline and insight to use effectively. Because you're learning from your mistakes and no one is there to guide you, you need to be self-driven to experiment with different strategies and find which one works best for you. For some students, following a set of straight guidelines could be less confusing.


The fundamental content is lacking. If you're weak in algebra, for example, this book will not alone help you master that subject area. I believe more in recognizing your weaknesses and, through focused prep and specific practice questions, mastering that skill. This book is more about teaching an approach to preppint for the SAT.


I personally disagree with some of his points (e.g. he believes you should never guess on a question; I believe guessing is very helpful in certain situations).
Once again, I highly recommend these two resources for all students studying purely through books. We cover most of the important concepts in the Black Book in our SAT prep program and provide focused practice on individual skills.
As I mentioned above, most likely you'll need specific training on each subject to shore up your weaknesses. Next, we'll provide specific resources for individual subjects.
Want to improve your SAT score by 160 points? We've written a guide about the top 5 strategies you must be using to have a shot at improving your score. Download it for free now:
Best SAT Books by Subject
Beyond the Critical books above, you'll most likely need extra supplemental help on specific sections. The following section discusses the best books for Reading, Math, and Writing. These books all follow my SAT prep philosophy:
divide SAT content into skills, and get focused training on those skills
use realistic, high-quality questions that prep you well for the real SAT
cover only what you need to know, not advanced material not on the SAT
Best SAT Reading Prep Book
In my experience with thousands of students, SAT Reading is the most difficult section to improve. It uses logical reasoning skills that aren't as easily mastered as math concepts or grammar rules. It's very important to drill down on what types of questions are asked, and how to approach these questions in a systematic way.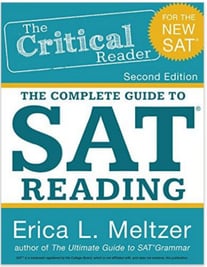 My recommendation for best SAT Reading book is The Critical Reader 2nd Edition, by Erica Meltzer. This book dissects the SAT Reading section by question type and skill. She does a great job of teaching the core of what the question is asking, and how to work with the passage to arrive at the correct answer.
Of all writers, Erica Meltzer aligns most closely with my personal philosophy of drilling questions skill-by-skill to recognize patterns to questions.
Pros:
Great breakdown of the Reading section on a skill-by-skill level. Helpful strategies for every type of question. Exactly the same approach we use in our PrepScholar program.


Lots of high-quality, realistic passages and questions. She uses passages similar to those you'll see on the SAT.


Has a helpful guide listing the questions on the SAT by skill, so you can get even more focused practice.
Updated for the New SAT. Of all sections, Reading is changing the least, but it's still changing, and you need to prep for the right test.
Cons:
Pricey for a book that covers just one section ($26-$35)


The writing style is dry and clinical, like an academic textbook. There aren't any images, and her writing is pretty formal. I personally prefer this – cut out the fluff – but it can be quite dense for most students. The worst part of this is you might not even read the book because you find it so boring.


Lack of creative page layouts and a lot of text on large pages can get tiresome, like reading a phone book.
Best SAT Math Prep Book
My philosophy on SAT math is that the best way to significantly improve your math score is to learn the underlying math content. Getting familiar with the questions and learning some simple strategies like 'plug in the answer choices' can get you a little progress, but you'll quickly run into a ceiling if you have gaps in your underlying math skills.
Your best bet is therefore to find a book that can both teach you math content in an organized way and give you practice problems to focus on individual skills. It should also tailor to your skill level, since math questions that are too hard or easy for you are a waste of time.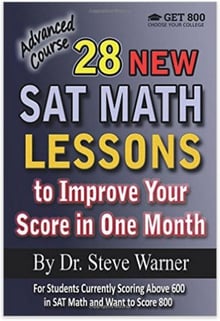 For these reasons, I recommend Steve Warner's series of SAT Math books. He has multiple books out for Beginner, Intermediate, and Advanced students, as well as a set of 240 SAT Math problems organized by topic and difficulty.
Pros:
Lessons teaching math concepts are clear and helpful. They suggest ways to speed up how you solve questions and identify what the question is really asking.


Practice questions are realistic, with good explanations.


Customizing your practice by skill level is important. If you're scoring below a 600, there's no reason you should be attacking the hardest questions on the test. These books give you appropriate practice at your level.
Cons:
The books split into the College Board's 4 major topics – Heart of Algebra, Geometry and Trig, Passport to Advanced Math, and Problem Solving and Data. This is too broad. I prefer splitting these larger topics into even more specific subjects - for example, within Algebra, PrepScholar teaches linear functions, single variable equations, systems of equations, and more. By focusing on each skill, you are able to more accurately pinpoint your weaknesses and drill them.


If you're planning on making large score improvements, you would need to buy multiple separate books, which end up costing nearly $100. This looks pretty pricey for basically pages of practice questions.


His questions can get repetitive from book to book, as though he were generating questions from templates. You definitely need to supplement with real practice tests to get a broader exposure to how the College Board phrases questions.


The SAT has some creative, out-there questions that I don't see covered well in his books.
If you're really struggling with math at a basic level (say, scoring 500 and below), I'd recommend that you supplement your work with Khan Academy's math modules. It's a free program and it provides an engaging way to train your most basic skills. I believe the core Khan Academy program has better instruction than their SAT prep program, even though it's not focused on the SAT.
Best SAT Writing Prep Book
The best way to excel at SAT Writing is to understand the grammar rules and how they appear on the SAT. Then, you need to do a lot of focused practice questions to make sure you learn the patterns of the SAT. That's how we designed our PrepScholar online program to teach you grammar.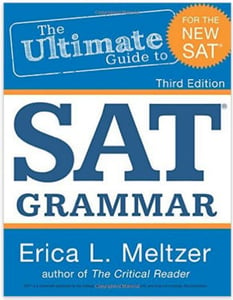 Once again, I'm returning to Erica Meltzer for her SAT Grammar books. Erica's fantastic at distilling all of grammar into what you need to know for the SAT. You won't learn arcane grammar concepts that aren't tested. For the rules that are tested, she presents them clearly and covers the foundation if you've forgotten the grammar rule from school.
Unlike her Reading book, for Writing she has two books. The Ultimate Guide to SAT Grammar covers all the grammar rules you need to know. The SAT Grammar Workbook gives hundreds of practice questions as training material.
Neither book is sufficient on its own, which is a big drawback. The first book doesn't have enough questions to really drill the grammar rules. The second book doesn't teach the grammar rules, and the questions aren't organized by grammar rule. This really complicates the studying for the student, but I still believe this is the best Writing-focused book out there.
Pros:
Clear writing and articulation of grammar rules.


Covers only what you need to know for the SAT and cuts out extraneous material. A lot of grammar books suffer from having too many esoteric rules.


Practice questions are realistic.
Cons:
There's no guidance on study strategy. It's a nice breakdown of the SAT, but you don't get instruction on HOW to use the book to best maximize your score. Reading cover to cover isn't the most effective way. Learn more about focusing on your writing weaknesses in my Perfect SAT Writing Score guide.
Once again, the price is high - $50 to $60 for both books. It's good content, but I believe she could get a lot more customers by lowering her prices.


I would prefer a more unified, skill-based approach in a single book. Practice single grammar rules with practice questions, then bring them together in a full-length practice test. At PrepScholar, we believe in a unified, seamless experience and integrate test content, customization, and feedback into a single package.
Best Additional Book for Top SAT Scorers
With all the books above, you already have your work cut out for you. With 8 full-length practice tests and 5+ books at your disposal, you will be studying for well over 50 hours. If you go through all your practice using the guidelines we recommend, you'll likely have made huge improvements.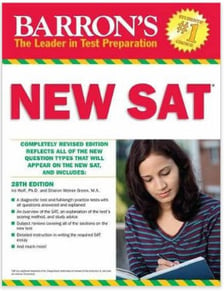 If you still want additional practice, I recommend the Barron's SAT books, especially if you're aiming for near a perfect score. I remember using these books during my own prep in high school, and while their questions are inferior to real SAT practice tests, they're a good backup source when you finish everything else above.
Pros:
A lot of content. Thousands of practice questions and detailed lessons with many examples.


Very thorough – covers every nook and cranny of what you need to know. You can be confident that very little is tested outside of what's contained in these books.
Cons:
Topics can get too difficult for what you need to know on the SAT. Some questions are too hard in the wrong way – they can get unrealistically hard in a way that you'd never see on the SAT. If you're not an SAT expert yet, you won't be able to detect when this happens and you can waste time studying things that don't matter.


Lacks clear direction on what's important or not. For example, a grammar rule that appears once every test gets the same number of pages as a grammar rules that appears 8 times every test. Algebra is really important on the New SAT, but it gets too little treatment for how important it is. Again, this is the flipside of being thorough. This is definitely not the book to use if you have a limited time to study.


Not all strategies are good. For example, I have mixed feelings about their SAT reading passage strategies.
Best All-In-One Book for Less-Motivated Low Scorers
My recommendations have so far been for the ambitious student who really wants to improve his or her score.
I know there are some students who just want to put in 5 hours, get some exposure to the test, and then take the SAT and forget about it. I personally believe that for most students, improving your SAT score is, hour for hour, the best way to improve your chances of college admission. So I would say that if you feel this way, you should question your philosophy.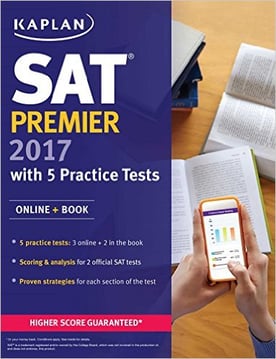 But if you're stuck in this mindset, the book I would recommend is Kaplan's SAT book. It's an all-in-one book that covers the three sections and contains practice questions and practice tests. It doesn't excel at any of what it's doing, but it covers the important bases. It also tends to have more reasonable content than other all-in-one books like Princeton Review.
I don't love this book. I don't even really like it. I don't recommend it if you at all want to improve your score seriously and are willing to put in study time. But if you just want a single source that can do an OK job and is easily digestible, this is the best one out there.
Pros:
Covers all three sections and contains practice tests.


At about $22, affordable for the breadth that it covers.


Contains some basic strategies that can get you a few easy points if you're new to standardized testing and often feel like you have no idea what to do.
Cons:
Practice questions tend to be unrealistic – they often don't phrase questions the way the SAT would, and they don't test concepts in the right way. The questions also don't trick you in the same ways that the SAT does.


Answers and materials have a lot of errors – poor quality control. You'll probably notice many of them yourself, but in the worst case you just learn the wrong facts because the editors didn't notice them.


Strategies are not helpful once you move beyond a 600 score level in the section. To improve beyond this point, you really need to master the content and develop customized strategies based on your personal weaknesses.
Want to improve your SAT score by 160 points? We've written a guide about the top 5 strategies you must be using to have a shot at improving your score. Download it for free now:
The #1 SAT Prep Book to
AVOID

Buying

Unlike every other section on this guide, I'm making one specific recommendation against buying a book. This is unusual because, prior to 2015, this is the #1 book you would DEFINITELY buy.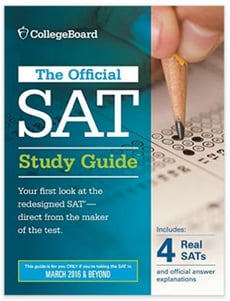 College Board's Official SAT Study Guide, 3rd Edition
It feels really weird to recommend NOT buying this book, because for years and year, this was THE book to use to study. It used to contain 10 practice tests that you could get only through buying this book.
Here's the problem today — everything in this book is available online for FREE. The practice tests were my #1 recommendation at the top of the article.
Why release these tests for free? This is all part of College Board's moves to make the test more accessible and to reduce educational inequality.
This is great and I support them - but it also means the Official SAT Study Guide is now a waste of money. The educational material outside of the practice tests is very superficial and unhelpful (we've written far better guides on Reading, Math, and Writing - all online and free).
Pros:
Has four practice tests pre-printed for you, so you don't need to print yourself.


Can be ripped apart for fire kindling or bird cage lining.
Cons:
Everything in this guide is available for free online.


Book doesn't provide instructional material, so don't expect to actually learn skills and content here. If you're bad at algebra, you can't rely on this book alone. People are buying it for the tests, and the College Board knows this.


Taking practice tests without a system for learning isn't going to improve your score, and the book doesn't provide guidance on how to do this.
Other Free Resources
More important than buying the books is knowing how to use them effectively. The more books you have, the more important it is to understand how to build a unified study system. We've written thorough guides to help guide you through how to study.
Get a free guide for 5 essential components of your study program to improve 160+ points.
If you're aiming for a top score, check out my thorough guide to how I scored a perfect SAT score.
Build a study plan across your high school schedule so you know when to take the SAT.
Is Book Studying the Best Option for You?
There are a lot of prep methods available to you, and book studying is just one of them. Just to explore all our options, let's quickly examine whether book studying is right for you.
People who choose to study by books do so for different reasons. Some so it for cost reasons. As I noted above, the best SAT books can get expensive. If you buy all the top books, you'll be spending around $200. This is already close to the cost of our online SAT prep program, which goes beyond books by guiding your study step-by-step and and motivating you to put in study time.
Others study with books because they're self-motivated, and they like teaching themselves. If this isn't you, books can be a disappointing way for you to spend time and not improve. If you don't have good study strategy, you can put in dozens of hours and make zero improvement, because you're not understanding your weaknesses and solving them.
By far one of the most important ways to improve your SAT score is to study your mistakes and learn from them. If you can't do this reliably, you'll need extra help to get you started.
We've written a free guide to compare other methods of prep. Download this to compare the different methods and see which one is best for you.
What Next?
Understanding your SAT target score is critical. Read this step-by-step guide to figuring out what SAT score you need to aim for.
Want to score a super high SAT score? Read my guide: How to Get a Perfect SAT Score.
------
Check out our industry-leading online SAT program. We've designed it to cover all the advantages of books and tutors at an affordable price. Featuring in-depth strategy lessons and thousands of practice questions, we have the content from the leading books. We include the critical Official SAT Study Guide above.
Beyond that, the program acts like your personal tutor. It guides you step-by-step through what you should be working on at every moment to best improve your score. It customizes to your strengths and weaknesses, then gives you focused practice so you learn the patterns on the SAT. Furthermore, it motivates you to study so that you put in enough time.
There's a 160 point guarantee - if you don't improve your score by 160 points, you get all your money back.
Have friends who also need help with test prep?
Share this article!
About the Author
As co-founder and head of product design at PrepScholar, Allen has guided thousands of students to success in SAT/ACT prep and college admissions. He's committed to providing the highest quality resources to help you succeed. Allen graduated from Harvard University summa cum laude and earned two perfect scores on the SAT (1600 in 2004, and 2400 in 2014) and a perfect score on the ACT.
Get Free Guides
to Boost Your SAT/ACT