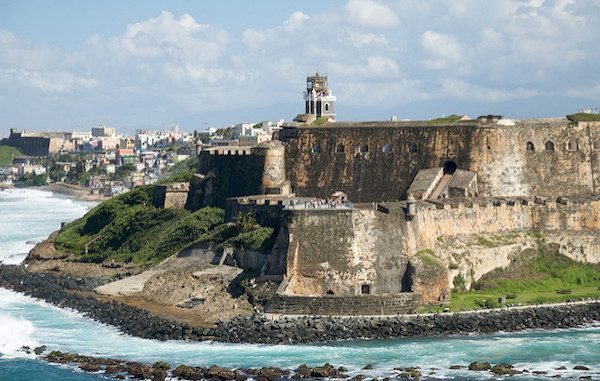 Puerto Rico tops my list of favorite Caribbean destinations. Not only does it have beautiful beaches and sunshine, but it's also full of fascinating history, art, and architecture. Combine all this with great food and the chance to practice Spanish, and you've got a place that appeals to any traveler.
Did I mention that U.S. travelers don't need to bring a passport or exchange money? You can forego the usual hassles of leaving the mainland while still getting an incredible international experience. If you're planning your trip or just curious about the "Island of Enchantment," read on for 10 unforgettable things to do in Puerto Rico!
#1: Admire the Architecture in Old San Juan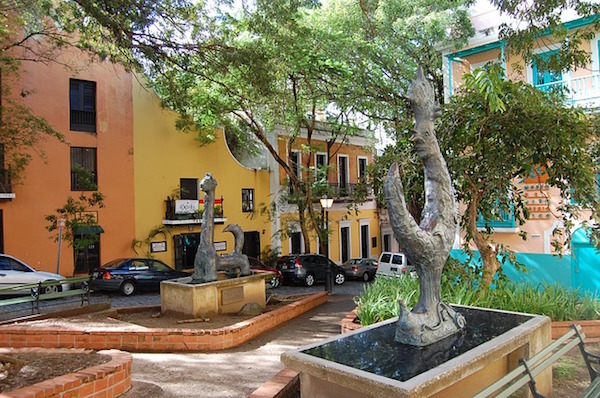 The blue, cobblestoned streets of old San Juan, Puerto Rico wind through pastel buildings from the 16th and 17th century. As you stroll past cafes, shops, and historic plazas, you'll find a mix of Gothic, Renaissance, and Baroque architecture with a distinctly Spanish feel. As a National Historic Landmark, the area looks much the same as it did 400 years ago.
Where to Go:
Meander through the streets of old San Juan and soak up history, culture, and color. The entire historic area will have you taking photographs left and right, but there are a few stops you shouldn't miss:
Calle del Cristo (Cristo Street): Cristo Street is one of the oldest and best preserved streets in old San Juan. You'll find a mix of old churches, tree-shaded parks, and lively shops and restaurants.
San Juan Cathedral: San Juan Cathedral, built in 1540, sits at one end of Calle del Cristo. Once inside, you'll find the tomb of Ponce de Leon, the mummy of St. Pio, and rich stained glass windows.
San Jose Church: This church, first built in 1532, is the oldest in San Juan, as well as one of the oldest examples of Spanish Gothic architecture in the Western Hemisphere.
La Fortaleza: This residence of the governor of Puerto Rico has been in continuous use since the mid-1500s. It remains the official residence of the governor of Puerto Rico, and it's a UNESCO World Heritage Site.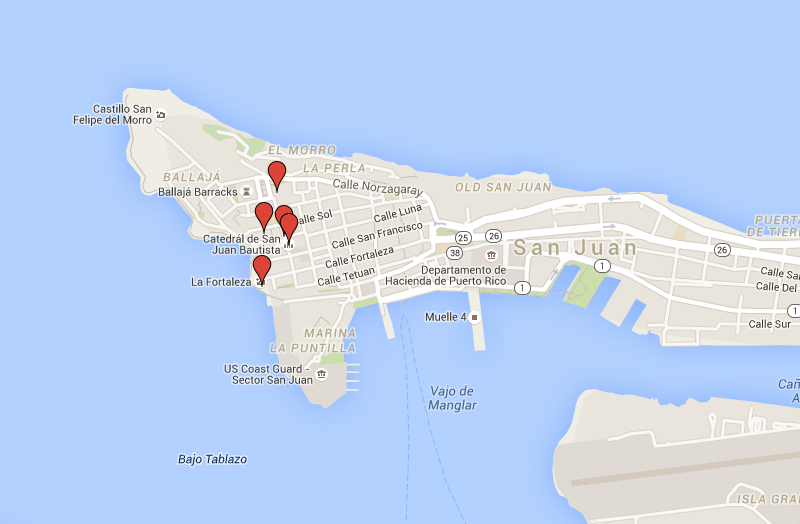 Old San Juan is a small, walkable area of criss-crossing streets.
How to Get There:
Old San Juan is an island linked to the mainland by three bridges. You might take a taxi, bus, or rent a car and drive.
Taxis from San Luis Munoz Airport should have a set fare around $20, with an additional dollar or two for luggage. Buses are typically less than $1.00, but they don't go direct; you'll have to change lines to make it into old San Juan.
If you opt to rent a car and drive, you may look for parking lots off Recinto Sur and Norzagaray Street, as well as La Puntilla lot. Parking rates are reasonable at less than $5 for five hours and 50 cents for each additional hour. If the lots are full, though, then you may have a hard time finding parking on the narrow streets.
What to Know:
Old San Juan is just an eight to ten block area, but you can easily spend at least a day exploring its nooks and crannies on your own or with a guided walking tour. Surrounded by stone walls, the historic district is known as The Walled City, or La Ciudad Amurallada.
The area is very walkable, but it's also hilly and hot. Wear light clothing, comfortable shoes, and sunscreen. If you get tired, you can hop on the free trolley service that drives throughout the city!
#2: Time Travel in 17th Century Forts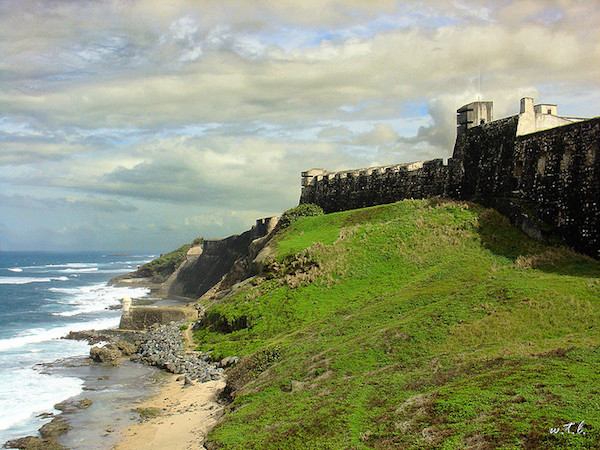 Old San Juan is surrounded by fortifications and old stone walls that protected the city from invasions between the 16th and 19th centuries. These massive structures encircle the historic city and offer gorgeous views over the blue waters of the Atlantic. As UNESCO World Heritage Sites, they're well preserved today.
Where to Go:
Castillo de San Felipe del Morro: This 16th century citadel sits grandly on the northwest coast of old San Juan. Once you get in, you can explore the cliff-side barracks, turrets, and dungeons with a tour group or on your own.
Castillo de San Cristobal: This fortification is located on the northeast side of old San Juan, a 17-minute walk or 9-minute drive from San Felipe del Morro. It's larger, slightly less crowded, and offers panoramic views across the coastline of Puerto Rico.
Fortín San Juan de la Cruz (El Cañuelo): This fort, also known as El Cañuelo, is a stout, square fortification that sits at the entrance of San Juan Harbor on Isla de Cabras (Goat Island). Unlike the other forts, it's a half hour drive from old San Juan.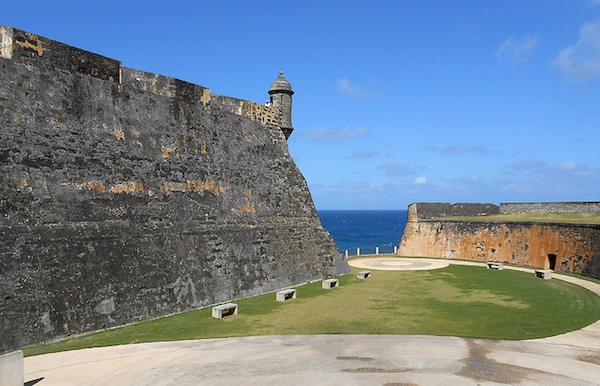 How to Get There:
If you're in old San Juan, Puerto Rico, you can easily walk to both Castillo de San Felipe del Morro and Castillo de San Cristobal. The free trolley also stops at both forts, or you can take a taxi.
To get to El Cañuelo, you'd need to drive 20 to 30 minutes from old San Juan along Route 22. A lot of travelers leave this small fort off their itinerary, but it could be worth a stop if you're visiting the nearby Bacardi Factory in the same day.
What to Know:
The fortifications that surround old San Juan are impressive examples of 16th century Spanish military architecture. Over the years, the fortifications helped ward off attacks from the British, the Dutch, and the U.S.
You can buy a pass to explore all of these National Historic Sites for just $5. Kids under the age of 15 are free. The forts are open everyday from 9 AM to 6 PM.
#3: Relax on World-Renowned Beaches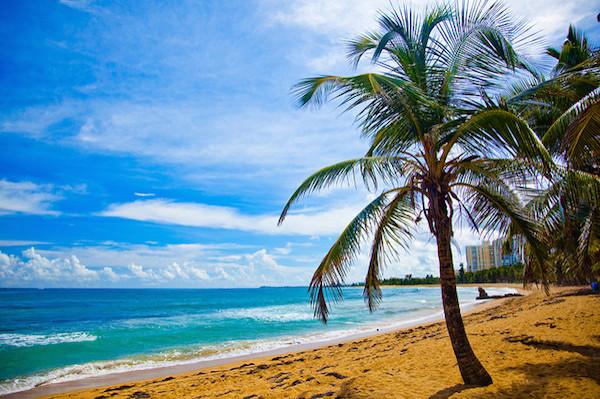 If Puerto Rico's gorgeous white sand beaches are your top priority, you won't be disappointed. Several of its more than 300 beaches have been named Blue Flag Beaches, which are the best beaches in the world. I've picked out the top three, but there are so many more.
Where to Go:
Flamenco Beach, Culebra: My personal favorite, Flamenco Beach, is your quintessential, perfect Caribbean Beach. With its white sand and turquoise waters, you can easily spend the day switching between sunbathing and swimming. One weird/cool feature: there are washed up U.S. tanks from WWII on one end of the beach (now decorated with colorful graffiti).
Luquillo Beach: Like Flamenco Beach, Luquillo is classified as a Blue Flag Beach. On Puerto Rico's east coast, Luquillo has a long shoreline, calm waters, lots of water activities, and an abundance of food kiosks for mid-day seafood or ice cream.
El Escambrón, San Juan: If you're staying around San Juan, then you should head to El Escambrón for your beach day. You can rest in the shade of palm trees, float in the calm waters, and hang out with locals.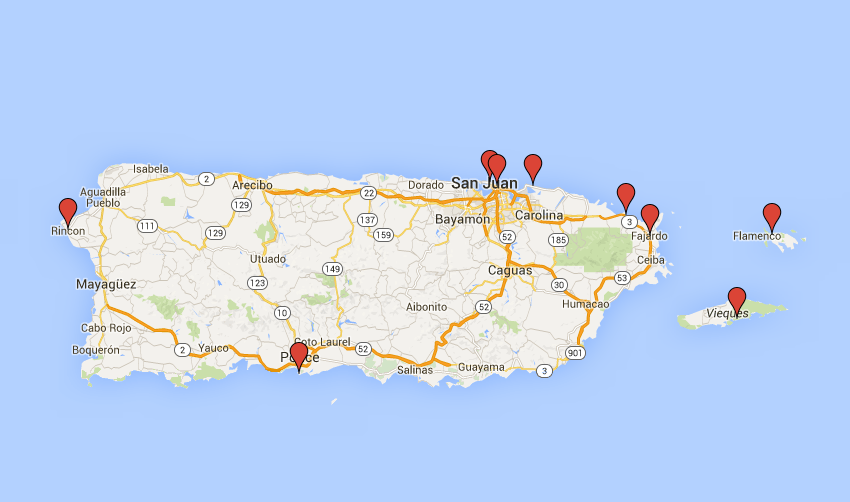 Finding your perfect beach could take you all over the island of Puerto Rico and beyond.
How to Get There:
The easiest way to access Puerto Rico's beautiful beaches is by car. You can rent a car for about $40 a day, and the roads are easy to navigate.
To get to Culebra (with Flamenco Beach) or other islands, you'll need to hop on a ferry. Small buses will be waiting when you land to take you to the beach. Ferries are $4.50 round trip; the shuttle is $2. Just make sure you arrive well ahead of time so you don't get stuck!
What to Know:
With over 300 beaches, you can find whatever you're looking for—long shorelines, secret swimming spots, family friendly destinations, or posh areas surrounded by resorts. The northern beaches touch the Atlantic, while southern beaches border the Caribbean Sea.
Depending on where you're traveling in Puerto Rico, some other top beaches are La Playuela (especially good for hiking), Blue Beach, La Posita, and Sandy Beach. If you're looking to surf, head to the northwest coast; Rincon is the place for big waves.
#4: Kayak in a Bioluminescent Bay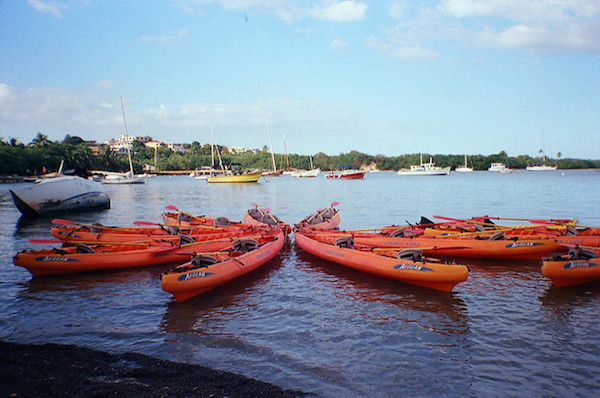 David Resz/Flickr
If it's not already, kayaking in a bioluminescent bay should definitely go on your bucket list. Drifting along a lake at night while sparkly phytoplankton trails from your fingers is a surreal experience. Puerto Rico's bays have some of the most striking bioluminescence on earth.
Where to Go:
Mosquito Bay in Vieques: Mosquito Bay is on the south shore of the island of Vieques. Don't be scared off by the name, but do remember to wear bug spray. Many consider Mosquito Bay to be Puerto Rico's best and brightest bio bay.
Laguna Grande in Fajardo: I chose to kayak in Laguna Grande, as it's easily accessible by car from San Juan with a drive of a little over an hour. The bio bay was other-worldly. I went on a cloudy night, so it looked like the stars had disappeared overhead and gotten captured in the sparkling water below my kayak.
La Parguera: This bay is on the southern shore of Puerto Rico. You'll find several tours, but La Parguera hasn't been as well preserved as the other two. It's a good option if you're in the area, but if you're not limited by location, then I'd suggest Mosquito Bay or Laguna Grande.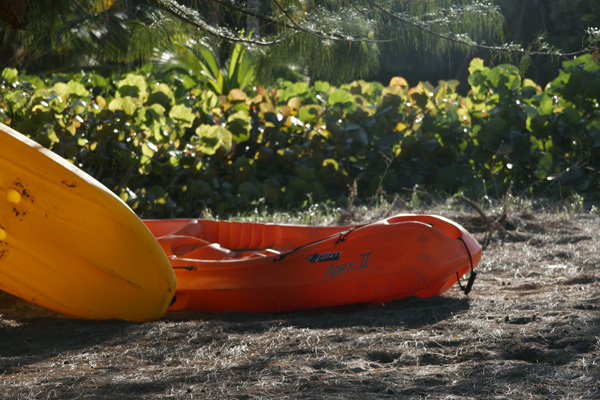 How to Get There:
To get to Vieques, you can fly or take a ferry. The ferry takes off from Fajardo, which is about an hour's drive south of San Juan. The ferry typically departs around three or four times a day and costs only $2.00 each way. You can also book a bio bay tour that includes ferry, bus, and a meal.
Driving is the best way to get to Fajardo and La Parguera. Starting from San Juan, it's about an hour and 15 minutes to Fajardo and two hours and 15 minutes to La Parguera.
What to Know:
Bioluminescence is the light emitted by microorganisms when they move. You can't swim in the bays, as the ecosystems are protected.
All three of the bio bays are popular and offer eco-friendly night kayak tours for around $45 to $70 per person. Some of the best tour groups are Island Adventures and Abe's Biobay Tours in Mosquito Bay; Kayaking Puerto Rico and Yokahu Kayaks in Laguna Grande; and Aleli Tours and Rincon Vacations in La Parguera.
You'll likely go in double kayaks and paddle through narrow channels lined by mangroves to get to the open bay. The darker it is, the better you can see the bioluminescence, so the best time to go is during the new moon.
#5: Enjoy the Local Cuisine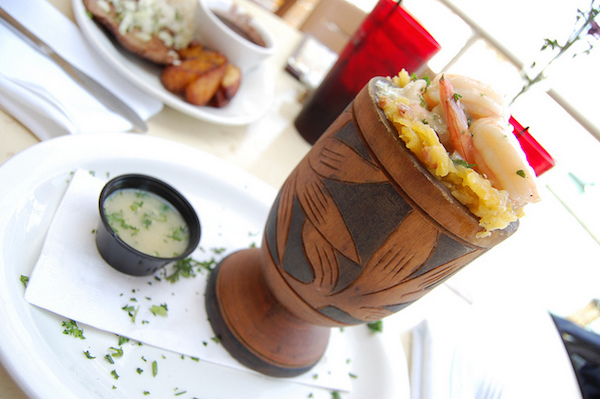 As someone who travels on her stomach, I almost considered putting Puerto Rican cuisine at the top of this list! You'll find a great diversity of delicious food with Caribbean, Spanish, African, U.S., and indigenous Taíno influences. Your trip may take you all over the island, but since most people spend some time in San Juan, I've narrowed my top picks to the capital city.
Where to Go:
El Jibarito: Located in the heart of old San Juan, El Jibarito has a large menu with Puerto Rican mainstays, like mofongo (mashed plantains with meat, shrimp, or vegetables), alcapurrías (meat or yucca-stuffed fritters), seafood, and local cervezas at reasonable prices.
Marmalade: For those looking for a fancy night out, Marmalade is considered one of San Juan's best restaurants. The frequently changing menu plays with new fusions and traditional Puerto Rican flavors. Entrees range between $20 and $35, and it's definitely advisable to make a reservation.
Cafe Manolín: This cafe's a great stop in old San Juan if you're looking for a quick lunch or breakfast. It has yummy omelettes, fresh fruit juices, and an array of traditional Puerto Rican dishes, like mofongo, shrimp in garlic, and fried plantains, all at reasonable prices.
Farmer's Market at Park La Ventana al Mar: If you're willing to travel to the neighborhood of Condado, just over the bridge from old San Juan, then you'll find an awesome outdoor market full of artisanal food and products. Beyond the fresh, locally produced coffee, honey, fruits, vegetables, and sangria, you'll see food carts with delicious snacks and meals. The market's open from 9 to 5 on the first Sunday of every month.
How to Get There:
There's no shortage of great Puerto Rican restaurants in old San Juan; El Jibarito, Marmalade, and Cafe Manolin are just three of many. Since the historic center is only an eight block area, all of the restaurants can be reached by walking. You could also take advantage of the free trolley service that goes around the city.
To get to the farmer's market at Condado, you could drive, take a taxi for $10 to $15, or take a bus from old San Juan for less than a dollar.
What to Know:
Seafood, pork, rice, garlic, and plantains are all key ingredients in Puerto Rican cuisine. You should definitely try mofongo, mashed plantains that are typically combined with chicharron, or pork cracklings, and covered in broth. You might also enjoy plenty of spicy rice and beans with a side of pasteles, meat wrapped in vegetable dough and boiled in banana leaves.
Many restaurants will make their own hot sauce, or pique, for you to add to dishes. This vinegar and red pepper sauce can range from mildly spicy to life-threatening, so proceed with caution (and no, that wasn't meant to be a challenge!).
#6: Drink Rum and Coffee + Get Behind the Scenes
Whether you want to wake up with caffeine or relax with a piña colada, Puerto Rico's got you covered. Beyond the old-timey bars and cafes, you can get behind the scenes to see how some of the best rum and coffee in the world is made. If you'd rather skip the tour and go straight to the bar or cafe, I've got a couple suggestions for those stops, too.
Where to Go For Rum:
Casa Bacardí: If you're a fan of rum, then you should definitely set aside an afternoon to spend at the Bacardi Factory. You can learn about the history of the company, tour the distillery, take a mixology class, and sample different rums. After the tour, relax on the open-air pavilion with a cocktail or two and enjoy a panoramic view of old San Juan. Cost of tours: $15 for historical tour; $45 for rum tasting and mixology tours.
Barrachina: There are plenty of bustling spots for nightlife in San Juan, but Barrachina has one particular claim to fame: it claims to have served the first ever piña colada in 1963. Stop here at the beginning of your night so you can forever say that you've tasted the first rum, coconut, and pineapple cocktail.
Caribe Hilton: While Barrachina invented the piña colada in 1963, Caribe Hilton invented it in 1954. Wait, what? As it turns out, both bars claim credit for the invention of this tropical cocktail. You may not find the true origin story, but you can sample both while in Puerto Rico and see which you like better!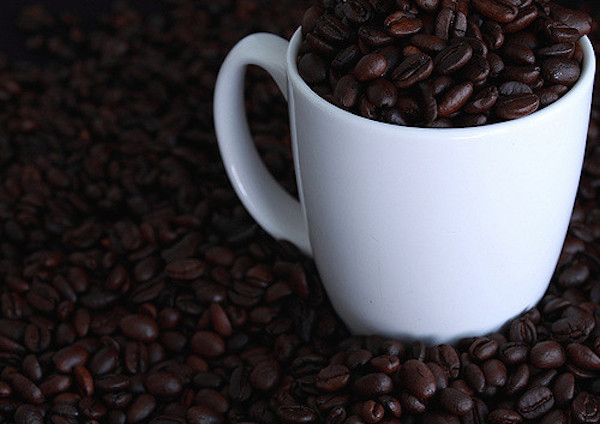 Where to Go for Coffee:
Hacienda Pomarrosa: At the top of curvy mountain roads stands Hacienda Pomarrosa, known for its gourmet coffee and conservation work. Make a reservation to take a tour and learn how coffee is grown and roasted. You can also stay overnight in the cottages and enjoy great local food and sweeping views over the Puerto Rican countryside.
Hacienda Buena Vista: This fully functioning, 19th century coffee plantation was restored by the Conservation Trust of Puerto Rico. You'll learn about the history of the 87-acre farm, its conservation efforts, and the hydro-power that runs all the machinery on tours available in both Spanish and English.
Caficultura: This artsy cafe in old San Juan serves excellent coffee in all different varieties. You can also enjoy local foods, fresh fruit juices, and homemade crepes as you sip your cafe con leche outdoors or inside under the glass chandelier.
Café Don Ruiz Coffee Shop: Don Ruiz cafe, tucked in a plaza across from Castillo del Morro in old San Juan, serves rich and flavorful coffee grown on the owners' farm. It also has a collection of photos and antiques to teach you about coffee production and the history of the Don Ruiz plantation.
How to Get There:
As with most destinations outside of San Juan, the easiest way to arrive at Casa Bacardí or the coffee plantations is by car. You can follow the route on Google Maps, plus check the websites for detailed directions.
Casa Bacardi is less than half an hour from San Juan, while the coffee plantations are an hour and a half to two hours southwest of the capital city. Some of the roads are windy with steep drop-offs, which can be a little nerve-wracking, but they do offer gorgeous views of the jungle scenery.
What to Know:
Puerto Rico is famous for its locally-produced rum and coffee, both of which are some of the best in the world. Enjoy piña coladas and cappuccinos at the artisan cafes in San Juan, or go straight to the source for a tour of Casa Bacardi or a coffee plantation in the mountains. The drinking age in Puerto Rico, by the way, is 18.
#7: Hike the Trails of El Yunque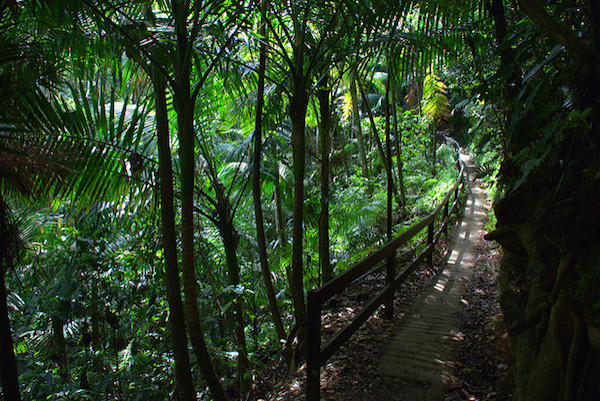 In the northeast corner of Puerto Rico sprawls the tropical rainforest, El Yunque. The only tropical rainforest in the U.S. National Forest System, El Yunque has miles of hiking trails. It's the perfect day trip to get outdoors while taking a break from the sun under the cool, dense canopy.
Where to Go:
Hiking trails: There are several hiking trails in El Yunque, ranging from easy to difficult. A few short hikes are Angelito Trail, Caimitillo Trail, and El Portal Trail. The hikes to the waterfalls are a little longer and can get crowded. More challenging hikes take you up the mountains: Mt. Britton, La Roca, Los Picachos, and El Yunque Peak, which is the tallest at 3,496 feet.
Visitor Center: Stop at the Visitor Center for a map and information on El Yunque's flora and fauna. I was glad to learn there were no bears or poisonous snakes, just lots of frogs and birds.
La Coca and La Mina Waterfalls: Do go chasing waterfalls! Hike 0.7 km to get to La Mina Falls or 1.8 miles to get to the less popular La Coca Falls. Once there, you can swim beneath the falls, but a word of caution—the water can be crazy cold.
Yokahu Observation Tower: This tower, built in 1936, is easy to access, as it's just about 30 feet from a parking lot. After climbing a little over 90 stairs, you can enjoy 360 views over the lush green forest and mountains.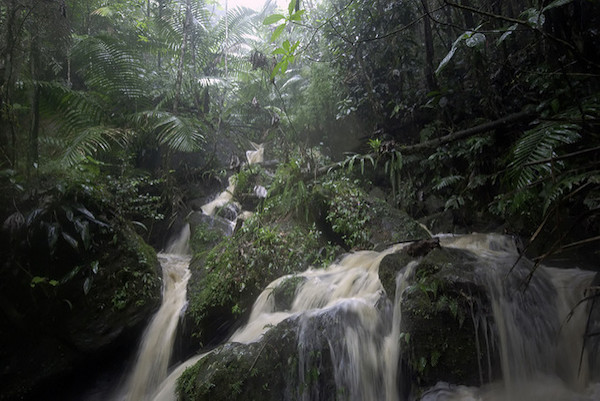 How to Get There:
El Yunque is about a one-hour drive from San Juan along highway 26. You can drive right into the park; entrance and parking are both free.
What to Know:
The park is open from 7:30 AM to 6:00 PM everyday. It's home to over 50 species of birds, 11 species of bats, and 13 species of coquí, or tree frogs. You'll hear the coquís "singing" in the morning and evening.
There aren't any accommodations in El Yunque, but you can get a permit to camp in the forest if you want to rough it. The trails can be challenging and muddy, so make sure to bring good sneakers, as well as a towel and change of clothes if you want to swim.
#8: Adventure in the Great Outdoors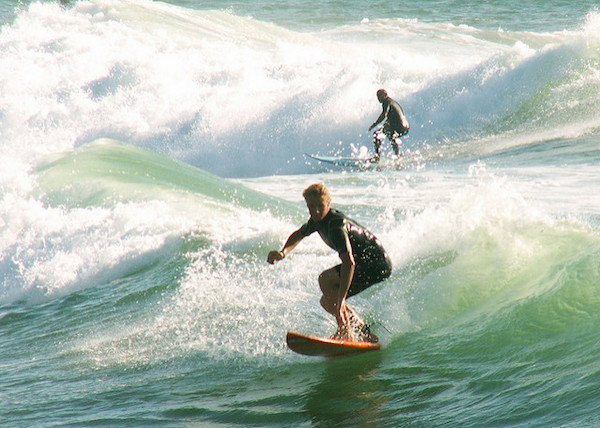 Are you looking for outdoor adventure? With its diverse ecosystems, from beach to jungle to misty mountain—Puerto Rico has a huge outdoor adventure industry. In addition to all the hiking you can do in El Yunque, you can also find climbing, ziplining, rapelling, caving, snorkeling, hang gliding, and kite boarding.
Where to Go:
Acampa Nature Adventure Tours: Acampa's tours will have you ziplining over the jungle, rappelling into caves, and climbing up waterfalls. Along with the adrenaline rush, you'll get a side of historical and environmental education.
Rocaliza Adventure Tours: Rocaliza is a great tour for climbers, as they take you to the best spots for top roping, lead climbing, and bouldering. You'll climb up-river, rappel down a waterfall and into a canyon, and go zip lining over the jungle.
Rincon Surf School: The oldest surfing school in the area, Rincon Surf School offers solo and group lessons, along with guided adventures. It caters to beginners and advanced surfers.
15 Knots: Kite-boarding, or kite-surfing, has you riding the waves with the help of a kite catching the wind. 15 Knots teaches people of all levels how to catch the wind and learn this unique water sport.
There's no shortage of outdoor adventure companies in Puerto Rico. Some other highly rated groups are Aventuras Tierra Adentro, Toro Verde, Campo Rico Ziplining Adventure, Ecoquest Adventures & Tours, and Batey Zipline Adventures.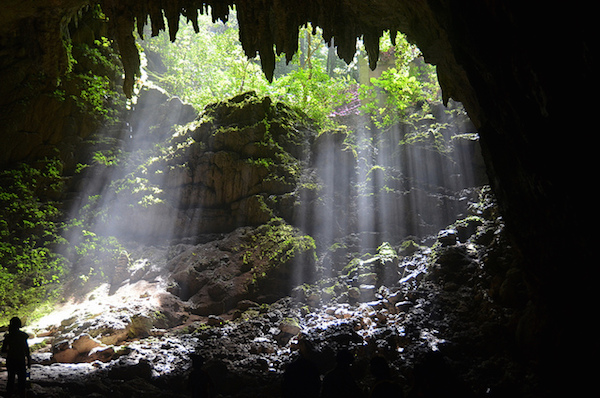 How to Get There:
There are adventure tours all over the island; some of the most popular ones take you to El Yunque, the Camuy Caves, Rincon, Culebra, or Vieques. Most of the adventure tours will pick you up bright and early from your hotel if you're staying in or around San Juan.
What to Know:
All of these tours are open to complete beginners, so you don't have to be an experienced climber or outdoor enthusiast to sign up. Most outdoor adventure tours pack a full itinerary of hiking, climbing, rappelling, swimming, and climbing into a day tour, plus they include transportation and lunch.
Make sure to make reservations in advance, wear good sneakers, and pack a change of clothes, bug spray, and sunscreen.
#9: Spend the Day Shopping for Caribbean Clothes and Crafts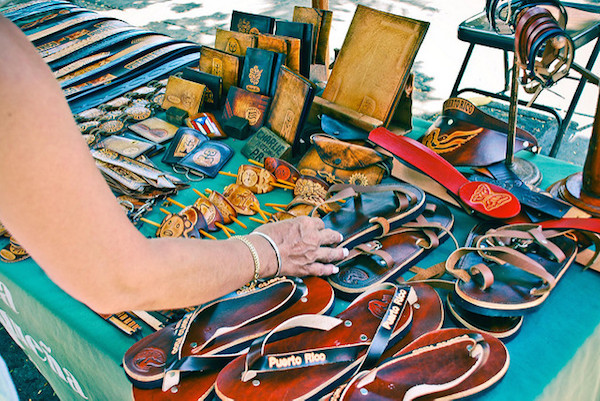 The Puerto Rico shopping scene includes everything from traditional handicrafts to high-end luxury brands. You can find authentic souvenirs in the shops and markets of old San Juan or head to familiar stores at the Caribbean's largest shopping mall. Plus, you can easily find some of the world's best rum, coffee beans, and hand-rolled cigars.
Where to Go:
Puerto Rican Arts and Crafts: This large shop is full of handmade jewelry, traditional carvings, native foods, ceramics, sculptures, paintings, and silkscreens. Located in the heart of San Juan, Puerto Rican Arts and Crafts rests in a restored Spanish colonial building. Address: 204 Calle de la Fortaleza, Old San Juan.
Ole Curiosidades: If you're looking for a hat to shade your face from the sun, then you should head to Ole Curiosidades. It's known for its Panama hats and attentive merchants who will help you find the perfect fit. The shop also has Puerto Rican and Latin American art and antiques. Address: 105 Calle de la Fortaleza, Old San Juan.
Caribbean Trading Company: This multi-room store is packed full with local souvenirs, including clothing, jewelry, arts and crafts, hot sauces, and rum cake. It lands firmly on the touristy side of things, but it has good prices and is a nice stop if you're going to or leaving the rainforest, El Yunque. Address: 4 Calle Principal, Rio Grande.
The Poet's Passage: This artsy spot in old San Juan is a shop, gallery, and cafe all in one that hosts frequent poetry readings. You can enjoy the coffee, browse paintings by local artists, and order personalized crafts, like a colorful "Door of San Juan." Address: 203 Calle de la Cruz, Old San Juan.
Plaza Las Americas: If you're looking for some serious shopping, then you should head to Plaza las Americas, the largest shopping mall in the Caribbean. It has over 300 stores, (the usuals, like Macy's, Ann Taylor, Zara, etc.), plus a big local artisan section on the third floor. It's also packed full of restaurants and a movie theater, Caribbean Cinemas. Address: 525 Roosevelt Avenue, Hato Rey, San Juan.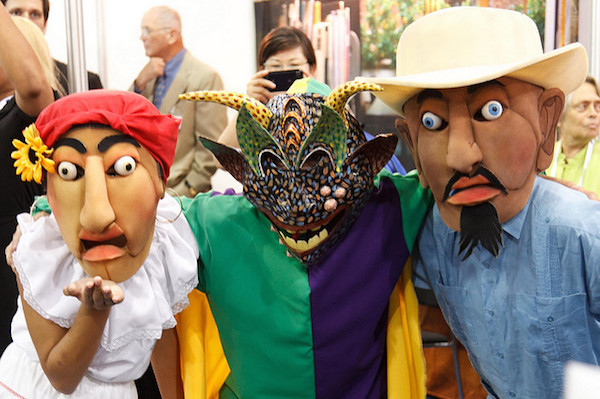 How to Get There:
Puerto Rican Arts and Crafts, Ole Curiosidades, and The Poet's Passage are all located in old San Juan. As you now know, walking or hopping on the free trolley is the best way to get around the historic district.
Caribbean Trading Company is just a few minutes from El Yunque, so it's a great stop on your way to the jungle or after your hiking trip. Finally, Plaza de las Americas is about a 15-minute drive from San Juan at the intersection of Routes 18 and 22.
What to Know:
Since Puerto Rico is a transportation hub and popular stop for cruise ships, it has a big shopping scene. You can find lots of authentic handicrafts and artisanal products, as well as big brand department stores, like Macy's, or luxury stores, like Louis Vuitton.
Two traditional handicrafts that you'll find are caretas, masks for Carnival, and santos, carvings of patron saints in wood, stone, or gold. Puerto Rico is also known for its handmade lace, or mundillo. On my trip, I got a wood carving of a coquí (tree frog) that now hangs on my wall at home.
#10: Road Trip on the Panoramic Route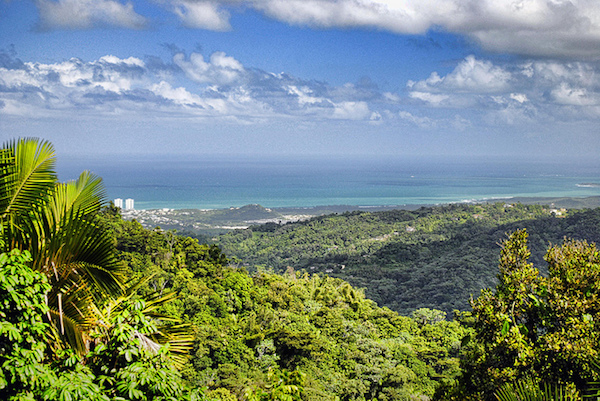 Winding 167 miles across the island, Puerto Rico's Panoramic Route leads you into rural Puerto Rico. This one of a kind road trip will take you past roadside barbecues, sprawling coffee plantations, and cascading waterfalls. If you're looking to get off the beaten track and find some spectacular views, then you'll enjoy this scenic route from east to west and back again.
Where to Go:
Carite Forest Reserve: Carite is the first of four forest reserves along the Panoramic Route, and it's a beautiful stop to stretch your legs under the palm trees. Just five minutes along the main trail is Charco Azul, a natural, bright blue creek pool that's great for swimming.
Aibonito: The highest village in Puerto Rico at 2,500 feet, Aibonito is known for its flowers. In fact, it's nicknamed the City of Flowers and has a flower festival every June. From here, you can also explore the cliffs and waterfalls of San Cristobal Canyon.
Maricao: The mountain town of Maricao will be your last stop on the Panoramic Route. Surrounded by huge coffee plantations, Maricao is known as La Ciudad del Café, or the City of Coffee. After you've reenergized with caffeine, you can go hiking in the nearby Monte del Estado Forest, Puerto Rico's largest state forest.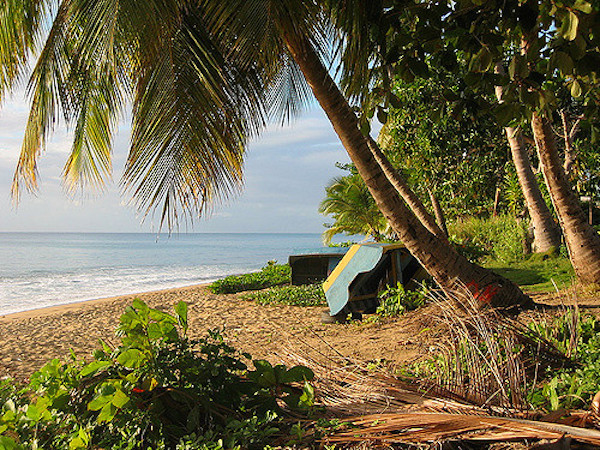 How to Get There:
The Panoramic Route slices east to west across Puerto Rico, starting in Mayaguez and ending in Maunabo. It's made up of Routes 105, 143, and 182 and takes you over mountains and through valleys. You can start in San Juan and move west, perhaps staying overnight in the mountain town of Jayuya.
Since there's a tangle of numbered roads along the way, it's often better to follow the sign for a town than for the route itself. More importantly, bring a map and pre-loaded GPS or Google Maps directions. If you're driving the Panoramic Route, GPS will be your friend.
What to Know:
The Panoramic Route takes you into the heart of rural Puerto Rico. Some of the roads are narrow and winding, so take it slow and honk when turning blind corners. Because of the twisting, hilly roads, this trip might not be a favorite for those prone to motion sickness.
For anyone who wants to go deeply into the Puerto Rican countryside, this road trip will dazzle you with misty mountains, dense rainforest, and patchworks of coffee farms. Since you'll be venturing off the beaten path, you may benefit from brushing up on a few Spanish phrases!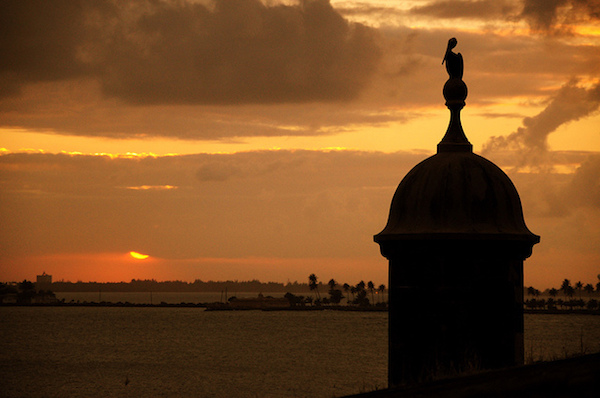 So there you have it—the top 10 unforgettable things to do in Puerto Rico and the 41 best places to do them! As you can see, there's a huge number of places to see and experiences to have in Puerto Rico. To help you put it all together, consider this brief itinerary for a week on the Island of Enchantment.
1 Week in Puerto Rico: Your Itinerary
Now that you have a sense of the top things to do in Puerto Rico, how can you make a plan that includes all your favorites? That all depends on how much time you have, but here's one suggested itinerary for travelers who are in Puerto Rico for about a week.
Day 1: Fly into San Luis Muñoz Marín International Airport. Pick up your rental car, and drive into old San Juan. Spend the afternoon strolling around the historic district, eating Puerto Rican food, and shaking off any jet lag or traveling fatigue.
Day 2: Explore old San Juan. Admire the colorful buildings, go shopping, and take a tour of Castillo de San Felipe del Morro and Castillo de Cristobal. Punctuate your day with good coffee, food, and the world's best piña coladas.
Day 3: Beach day! Head to a beach in San Juan, like El Escambrón, or road trip down to Fajardo and take a ferry to Culebra. Swim, snorkel, sunbathe, repeat. If you stick close to San Juan, then head to Casa Bacardi and sample rum in the afternoon.
Day 4: Go hiking. Drive to El Yunque in the morning and spend the day hiking the trails and swimming under waterfalls. You might stop at the Caribbean Trading Company to buy souvenirs for yourself, friends, and family. If you want more of an outdoor adventure experience, go on a ziplining and caving tour.
Day 3 or 4 are also good times to go kayaking in a bioluminescent bay. Tours usually depart at 6 or 8 PM.
Day 5: Road trip. Set out bright and early on the Panoramic Route. Go hiking in a national forest, walk around the City of Flowers, and explore the San Cristobal Canyon.
Alternate plans: go on an outdoor adventure tour, visit a new beach or coffee plantation, or spend the day shopping.
Day 6: Road trip, part 2. Continue west to explore the rural Puerto Rican countryside and coffee plantations along the Ruta Panoramica.
If the Panoramic Route isn't your thing, you could also spend the day hiking, snorkeling, and swimming at a beach or visiting art museums.
Day 7: Take any last-minute photos of the Spanish colonial architecture or massive stone forts. Enjoy your last delicious cup of coffee in an outdoor plaza while watching the passersby. Finally, figure out when you can get yourself back to Puerto Rico.
Of course, you could also throw the itinerary out the window and spent your days relaxing on the beach with a bottomless piña colada in hand. Or you might eschew schedules altogether and just see where your adventure takes you!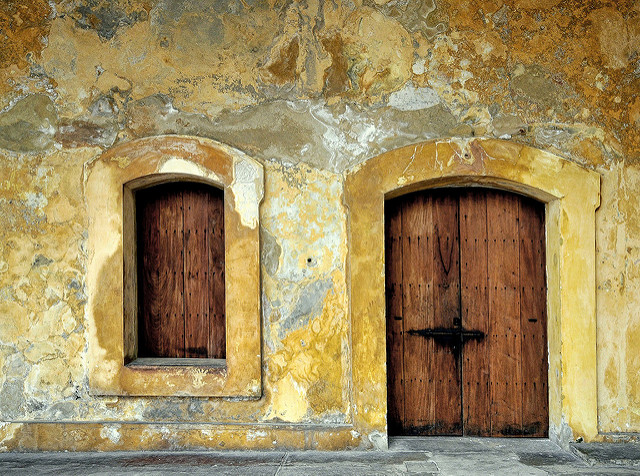 Planning Your Puerto Rico Vacation
Whether you want to adventure in the great outdoors, spend your days at the beach, or admire art and architecture, Puerto Rico has got you covered. Its beaches are world-renowned, and its centuries-old plazas and fortresses transport you to a Spanish colonial past.
While Puerto Rico's now a commonwealth of the U.S., it has its own cultural identity shaped by Spanish, African, Caribbean, and Taíno influences. The streets of old San Juan feel Caribbean and European at once, and you don't even have to bring a passport or exchange money.
Learning a few Spanish phrases, if you don't know them already, could be helpful, although you'll find that lots of people speak excellent English. Depending on what you're looking for, your trip can feel as familiar or as exotic as you want it to.
Puerto Rico allows travelers to find their perfect balance of beach holiday, cultural excursion, and outdoor adventure. Its versatility, combined with delicious food and sunshine, makes Puerto Rico a destination that you'll never forget.
Have friends who also need help with test prep?
Share this article!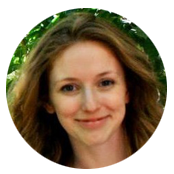 About the Author
Rebecca graduated with her Master's in Adolescent Counseling from the Harvard Graduate School of Education. She has years of teaching and college counseling experience and is passionate about helping students achieve their goals and improve their well-being. She graduated magna cum laude from Tufts University and scored in the 99th percentile on the SAT.
Get Free Guides
to Boost Your SAT/ACT