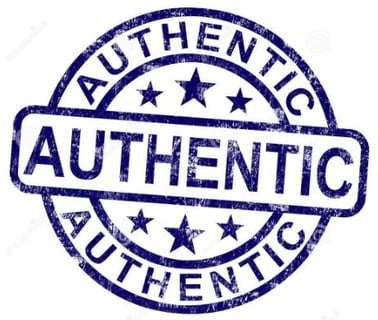 No matter how you prep for the ACT—whether you have a tutor, take a class, or study by yourself—you must get access to official ACT tests. These tests are released by ACT, Inc. and contain real questions given to actual students on previous test dates. These questions have been removed from circulation (so you won't ever see them on a real test), but their quality is second to none when it comes to ACT realism.
In this post, I'll tell you how to find all currently available official ACT practice tests. We'll also discuss how to use these tests to improve your ACT score.
A Quick Intro to ACT Practice Tests
Be aware that practice tests are not a cure-all for all ACT problems. Definitely learn what practice tests do and don't do and understand the dangers of abusing practice tests. In addition, make sure you take them at the optimal frequency and aren't taking full practice tests too close to your test date.
All Free, Full-Length ACT Practice Tests
There is currently one full-length official ACT available for free online, in two formats.
One format is a printable practice ACT that you can download, print, and take with pencil and paper. Since you'll be taking the actual ACT with pencil and paper, we recommend taking this version of the practice exam to get the most realistic testing experience.
There is also a computer-based version of the same ACT practice test that you can access through your MyACT account. Once you receive your scores for a question set, you'll move on to the next batch of questions. Unfortunately, these features make it impossible to take this ACT test under realistic timing conditions, but at least you can get some helpful practice with it.
ACT, Inc. also publishes official practice questions (separate from the official practice tests) on its website. These questions are great for working on strategy and content prep.
2 Official ACT Practice Test Resources You Can Buy
What about paid practice tests? For even more high-quality practice, consider buying the following official ACT practice tests.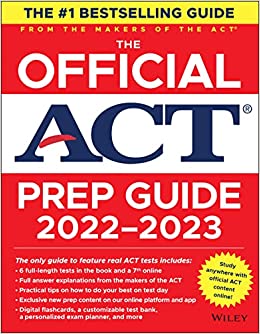 Price: About $30
This official prep book is definitely the best resource for realistic ACT practice questions. Don't bother using Kaplan or The Princeton Review for practice tests, as their quality is far inferior to the tests created by ACT, Inc.
The 2022-2023 edition includes six full-length ACT practice tests with essay prompts. One of these tests is new to this edition, but the other five are the same as in the 2021-2022 edition (which has all the same tests as the 2020-2021 version). Therefore, if you're looking to purchase multiple ACT prep books to get access to more practice tests, you might want to consider buying a copy of the third edition (which has five unique practice tests) in addition to the 2022-2023 edition for extra practice.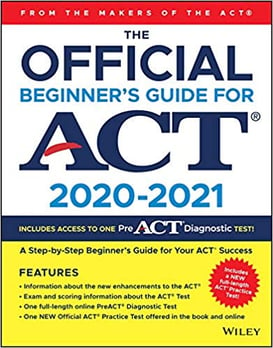 Price: About $6
This ACT prep book is geared specifically toward newcomers to the ACT (and PreACT). In addition to introducing the ACT, this book includes one online PreACT practice test which is shorter than the actual Pre-ACT.
It also includes one full-length ACT practice test (not found in any other book) available both in the book and online. That's significantly fewer practice tests than the Official ACT Prep Book, since this book focuses more on explaining the format, rules, and scoring of the exams rather than giving sample questions. It's recommended for test-takers who know little about the ACT and want an easy introduction to it, rather than those looking primarily for more practice resources.
NOTE: This book is now out-of-print, and only the paperback version can be ordered (not the digital version).
How to Use Official ACT Tests: 4 Tips
Because each ACT practice test takes about four hours to complete, it's important for you to get the most out of every one you take. Below, we go over some important tips to keep in mind when taking these official ACT practice tests.
But before we get to our tips, it's worth reiterating that practice tests can't be used to address all possible ACT problems. If you're struggling to understand certain concepts, for example, you'll need to make sure you're brushing up on your content review and learning difficult topics from scratch. So while ACT practice tests are an excellent way to track your progress, they certainly aren't the only resources out there!
Now, we'll show you how you can use ACT practice tests to your advantage.
#1: Take Each Test in One Sitting
The ACT is a marathon that forces you to sit and concentrate for four hours on an early Saturday morning. You need to build up your test-taking stamina so that you don't make careless mistakes at the end of the exam.
By taking each ACT practice test in one sitting, you'll increase your endurance for the real test. If you don't have time in your schedule for a four-hour session, splitting it up over multiple days is OK—as long as you heed our next tip.
#2: Use Official Time Limits
It is critical that you recreate the time limits on the ACT as you take practice tests. Each section requires you to answer one or more questions in about a minute, which causes most students to end up with less time than they need, especially on the Math section.
But don't be tempted to give yourself even two extra minutes, as this could unfairly let you finish more questions, thereby improving your score substantially. Remember that ACT practice tests should be reliable indicators of your real ACT score. If you give yourself more time than what's allowed on the test, you won't be able to see where you're actually scoring.
#3: Review Your Answers
At the end of every test, be sure to review every mistake you made as well as every question you got correct. If you bypass this step, you're not going to learn from your mistakes, and you'll continue making the same ones over and over again.
A rule of thumb is to spend at least two hours reviewing every full ACT practice test you take. Though this is time consuming, it's important that you emphasize quality of learning over quantity of learning. In the end, it's better to take three tests with detailed review than it is to take six tests with no review.
#4: No Improvement? Supplement Your Practice Tests
While some students can learn from their mistakes, others need guidance to point out where their weaknesses are and assignments to help them directly improve upon their weak points.
A good prep program can supercharge your ACT prep so that you're always focusing on the best material. Check out our industry-leading online ACT prep program. We've designed it to cover all the advantages of ACT books and tutors—and more—at an affordable price. Featuring in-depth strategy lessons and thousands of practice questions, our program uses the best content from the leading prep books.
It also guides you step by step through what you should be working on at every moment to best improve your ACT score. This works by customizing to your strengths and weaknesses, and then giving you focused practice to help you learn the patterns on the test. Finally, it motivates you to study so that you put in enough time.
There's a 4-point guarantee, too—meaning that if you don't improve your score by 4 points or more, you'll get all of your money back!
For other ACT prep resources, take a look at our guides to the best ACT prep books, the best ACT websites, and how to find an ACT tutor.
What's Next?
Want more ACT practice? Check out our massive collection of official and unofficial ACT practice tests. And if you're hoping to hone your math skills specifically, we've compiled the best ACT Math practice tests in a separate guide.
Taken the ACT already but unhappy with your score? Use our guide to decide whether you should retake the ACT.
Not sure when to take the ACT? Get a complete study plan for the ACT to figure out the best date for you.
Check out our industry leading ACT prep program. We have a 4 point improvement guarantee—improve your ACT composite score by 4 points, or get every dollar of your money back. We're that confident in our program.
Have friends who also need help with test prep?
Share this article!
About the Author
As co-founder and head of product design at PrepScholar, Allen has guided thousands of students to success in SAT/ACT prep and college admissions. He's committed to providing the highest quality resources to help you succeed. Allen graduated from Harvard University summa cum laude and earned two perfect scores on the SAT (1600 in 2004, and 2400 in 2014) and a perfect score on the ACT. You can also find Allen on his personal website, Shortform, or the Shortform blog.
Get Free Guides
to Boost Your SAT/ACT