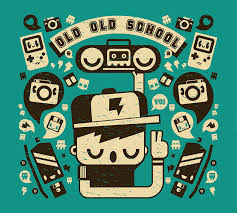 Did you graduate from college years ago and now a prospective employer is asking you for your ACT score? Did you take time off after high school, and now you have to send your ACT scores to colleges?
In this article, I will explain how to get and use old ACT scores. I'll walk you through the process of retrieving old scores and sending score reports for your ACTs that you took long ago.
Why Would You Need Old ACT Scores?
Believe it or not, some employers do request standardized test scores. Most of the employers who look at old ACT scores are in the investment banking and consulting industries. Education and tutoring companies may ask for your ACT scores as well, especially if you're applying for a job in the fun-filled world of test prep.
Also, if you took time off in between high school and college, you may need your old ACT scores. Similarly, if you left college and you're reapplying, you may need to send score reports to the schools you're applying to. Look at a school's website to verify whether or not you need your old test scores. Often, standardized test scores are not required if you graduated from high school more than 5 years ago.
How Do You Get an Old ACT Score?
There are a few ways to get your old ACT scores depending on when you took the test.
If You Tested in Fall 2007 or Later
Scores are available online from the fall of 2007 to the present. You must have an online account at ACT.org to view your scores online. If you registered online when you took the test, you already have an account, and you can log into your account to access your scores.
If you don't have an online account, you can create one. However, you'll need to know your ACT ID number to access your scores. Your ACT ID is on your admission ticket and score report, which was sent to the high school and colleges you requested. It's an eight-digit number that begins with a dash.
If you can't find your ACT ID, you can call the ACT to get your ACT ID number. Have as much identifying information as possible to help the agents locate your ID: your full name when you tested, your test date, your address when you tested, and your birth date. The phone number for the ACT is 319-337-1270.
If You Tested Before the Fall of 2007
If you tested before the fall of 2007, you can't get your scores online. However, the ACT can use microfiche to find scores from as far back as the fall of 1966. If you tested before the fall of 2007, call the ACT at 319-337-1270 to try to locate your scores.
Again, have as much identifying information as possible to help the agent find your score. You should know your test date (at least the year) and your address at the time.
How to Send a Score Report for an Old Test
Test scores are archived for tests taken before September 1, 2013. If a score is archived, it's not in the active file. There are additional fees for finding and sending score reports for archived scores. Also, score report requests for archived scores take an additional working day to process.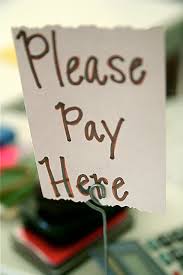 Fees for Score Reports
Fees are unfortunately higher for old scores.
Regular Reports
A regular score report is processed within one week after your request is received. ACT delivers reports to colleges and agencies you've selected based on their preferred schedule, at least every two weeks.
If you tested after 9/1/13, score reports are $12 per test date per report.
If you tested before 9/1/13, score reports are $34 per test date per report. That includes a $22 archived scores fee.
Priority Reports
Priority reports are typically processed within two working days after ACT receives your request and delivered three to four business days later.
Keep in mind that you can only send priority reports to locations within the United States. Also, colleges that only receive reports electronically might not view priority reports any faster than they would regular ones.
If you tested after 9/1/14, priority reports are $16.50 per test date per report.
If you tested before 9/1/14, priority reports are $39.50 per test date per report.
Ordering Options
You have a couple of options for ordering old ACT scores.
Online
You can make an online request for score reports through an ACT web account. Online, you must pay by valid credit card.
By Mail
Send a letter of request to the ACT. Here's the address:
ACT Student Services—Score Reports
PO Box 451
Iowa City, IA 52243-0451
USA
Your letter must include all of the following information:
current full name
full name at the time you registered or tested (if different)
current mailing address
address at the time you registered or tested (if different)
ACT ID from your score report
date of birth
home phone number
the test date (month and year) for which you want scores reported (include test location if you tested more than once in the same month)
the valid codes and names (with city and state) for the colleges and scholarship agencies to which you want ACT to report your scores.
Specify if you want regular or priority reports and include your payment in the form of check or money order payable to ACT.
Phone
This service is only for priority reports, and you must pay with a valid credit card. Also, there is an additional $15 fee for each request made by phone.
Call 319-337-1270. Before you call, try to write down all the information you need to include in the letter that I mentioned above for those who want to order by mail. Have this information on hand when you call.
Can You Effectively Compare Scores From Different Years?
A specific ACT composite score should roughly reflect the same percentile score and skill level from year to year. For example, a composite score of 35 today should be equivalent to a 35 in 1995. Check out this post to learn more about how the ACT is scored.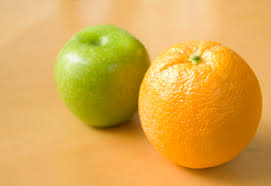 You may not be able to compare apples to oranges, but you can compare old ACT scores with current ones.
What's Next?
Read this article about sending ACT scores to colleges. Also, learn about ACT college codes and school codes for score reports.
Finally, take a look at this post to learn who uses ACT scores.
Have friends who also need help with test prep?
Share this article!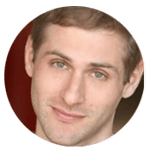 About the Author
Justin has extensive experience teaching SAT prep and guiding high school students through the college admissions and selection process. He is firmly committed to improving equity in education and helping students to reach their educational goals. Justin received an athletic scholarship for gymnastics at Stanford University and graduated with a BA in American Studies.
Get Free Guides
to Boost Your SAT/ACT