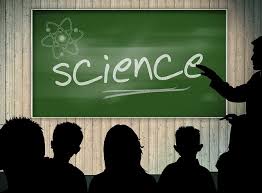 We've written the best ACT Science guide available anywhere.
This is not an exaggeration - we've studied dozens of books and online resources, both paid and free, and we believe this is the best resource available right now, by far. We cover every question type on the ACT science and give you strategies to attack them. It contains all the best ACT science tips we can think of. We also point you toward how to get the most out of your ACT Science practice and ACT prep.
If you're serious about improving your ACT Science score, read through every page here. If you master all these concepts, engage with realistic practice questions, and learn from your mistakes, you'll dramatically improve your ACT Science score.
I've organized the guides in a logical ordering. We'll start off by understanding the test at a high level and having the right mindset for the test. Next we'll dive into the individual skills that are tested on ACT Science. Then we'll explore study plans and how you should spend your time to maximize your score improvement.
In your first pass, you should read these guides roughly in this order. But as you study, come back and use this as a reference to keep your studying on track.
High-Level Guidance for ACT Science
These guides set the stage for your learning - how should you think about ACT Science? What high level strategies should you always keep in mind?
What's Actually Tested on ACT Science?
Make sure you understand the format and requirements of ACT Science. It may be different from what you think.
The 3 Types of ACT Science Passages
The ACT Science section has the same number and types of passages on every single test. Learn the 3 types of passages and the questions that are unique to each one.
The Big Secret of ACT Science: It's More About Reading
It's a common misconception that ACT Science requires you to be a science genius. This is 100% false. Learn why, and how you can excel on ACT Science through reading comprehension and practice.
How To Do Well on ACT Science for Non-Science People
Are you intimidated by ACT Science because you haven't done that well in science classes? Don't fret - we'll tell you why you can do really well, even if you don't understand quantum physics.
The Best Strategies for Reading ACT Science Passages
Doing well on ACT Science doesn't require just answering questions well - it also involves approaching the passages efficiently and effectively. Learn how you should be reading the passages and answering questions.
How to Improve ACT Science Scores: 6 Tips from a Perfect Scorer
The strategies you'll need to use if you're aiming for a 26 on the ACT Science section are not the same as those needed by those aiming for a perfect score. So if you've already taken a practice test and are currently scoring below a 26, read this article to learn what you'll need to do and how to boost that score and get yourself to where you want to be.
If you're doing well on ACT Science already but are aiming for perfection, then this is the article for you. Written by a perfect scorer, this essential guide will give you tips on motivation, strategies, and everything else you need to get your score to the highest level.
ACT Science Skills
These guides break down every single question type in ACT Science. You'll learn how the questions work, get strategies and tips on how to answer them, and practice with real ACT questions.
Working With Data
Factual Questions: How to Read Graphs, Charts, and Tables
This is the most fundamental skill you need for ACT Science. If you can't read graphs reliably, it's impossible to do well. Make sure you know the best strategies for getting data from the passages.
Interpreting Trends: Relationships Between Data Points
Questions will often ask you to understand how data points relate to each other. Are they directly or inversely correlated? What are the trends? Learn the patterns of how data appear.
Calculating Questions: Interpolating and Extrapolating from Data
You'll also get questions about finding values that don't actually appear on the graph. You'll need to infer what the values are from the graph or chart.
Understanding Experiments
Experimental Design Questions: Why Was the Experiment Set Up This Way?
ACT Science tests your understanding of the scientific method. You need to be able to understand why an experiment was set up in a certain way, and what the experiment was meant to show.
Interpreting Experiments Questions: Is the Conclusion Valid?
When you run an experiment, understanding the results and conclusion is the final goal. Thus you'll run into questions asking you to interpret conclusions from the experiment and whether the data support those conclusions.
Special Guides
The Conflicting Viewpoints Passage: Strategies and Tips
There's always one conflicting viewpoints passage on ACT Science, and many students find it the most difficult of all. Multiple scientists will share their theories and you need to find the differences and commonalities between them.
The Only Actual Science You Have to Know for ACT Science
There are always just a few questions (3-4) that require you to know just a little basic science outside of what's given in the passage. Don't worry - they're not hard concepts, but you do need to know them. We've studied dozens of tests and compiled all the facts you need to know.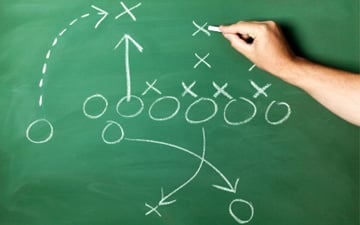 ACT Science Strategies and Tips
Now that you understand the test section deeply, it's important to put it all together and actually improve your skills. These guides take you through how to structure your ACT Science prep, focus your studying, and perform best on test day.
The Best Way to Study and Practice for ACT Science
You only have a limited number of hours to prep for ACT Science. Make sure you maximize the efficiency of your prep so you don't waste time. Read our core study principles here.
ACT Science Practice Tests: What to Use and What to Avoid
It's important to practice using the right materials. If you're training for baseball, don't practice with wiffle balls. Find out what practice questions and tests you should be using so you train yourself correctly.
Time Management Tips and Section Strategy on ACT Science
Constantly running out of time on ACT Science? This is a very common problem. Try these strategies to save yourself time on every passage and give yourself more time to answer more questions.
The 11 ACT Science Strategies You Must Be Using
More than any of the other sections on the ACT, the Science section rewards strategy more than knowledge. Read this article to find the 11 top strategies that you need to implement in your ACT Science prep.
The 9 Reasons You Miss ACT Science Questions
We all make mistakes. The important part is understanding why you made a mistake and how you'll avoid making it again in the future. We break down the most common reasons that students miss ACT Science questions and what you can do about it.
The Hardest ACT Science Questions and Strategies to Solve Them
Through the many years of ACT Science, some questions are truly difficult and head-scratching for even the most experienced test-takers. We've collected the most difficult questions we've ever seen on real ACT tests and show them here. Challenge your skills!
The Top 6 ACT Science Tips You Must Use
Need a quick fix to improve your score? Read these tips to quickly improve your score even without deep prep.
What's Next?
This is a lot to take in - I know. But there's a lot to understand about the ACT Science section if you want to do really well.
After you read these guides, the hard work starts here. You need to gather high-quality resources to work on. You need to diagnose your specific weaknesses on every practice test you take. You need to train these weaknesses through focused practice and keep adjusting your study plan so that every hour is giving you results.
Above this, you need to stay motivated and held accountable for your prep.
I talk more about this in my guide on how to get a perfect 36 ACT score.
If this seems daunting to you, I encourage you to check out our best-in-class online ACT prep program. Built by Harvard grads and ACT full scorers, the program learns your strengths and weaknesses through advanced statistics, then customizes your prep program to you so you get the most effective prep possible.
Our students often say that they love how the program takes the guesswork out of studying. You don't need to worry about what to study next or whether your time is well spent - we take care of that for you. You just need to work hard and follow our step-by-step customized program to improve.
Check out our 5-day free trial today:
Have friends who also need help with test prep?
Share this article!
About the Author
As co-founder and head of product design at PrepScholar, Allen has guided thousands of students to success in SAT/ACT prep and college admissions. He's committed to providing the highest quality resources to help you succeed. Allen graduated from Harvard University summa cum laude and earned two perfect scores on the SAT (1600 in 2004, and 2400 in 2014) and a perfect score on the ACT.
Get Free Guides
to Boost Your SAT/ACT