The college admissions process is a long one, encompassing most of a student's high school career. One of the most important parts, the SAT or ACT standardized test, is also one of the most challenging, and you can really benefit from early planning and deciding when during high school you should take it.
It's always a good idea to begin early, but to decide on specific test dates, you'll need to factor in circumstances like personal schedule, your admissions deadlines, and your subjects in school. All of these make a big difference in when it's best for you to take the SAT or ACT.
In this guide, we'll debunk a common myth about the best time to take the test, discuss the most important factors for determining when you should take the SAT or ACT, and present the best testing plan for most high school students.
Myth: Some SAT/ACT Test Dates are Always Easier Than Others
A common myth about the SAT and ACT is that specific test dates tend to be easier or harder than others. The incorrect logic is that each test date is curved based on students taking that specific test. Therefore, if you take the test with many ambitious hard-working students, the curve will be harder and your test score will be lower. On the other hand, if you take the test with a lot of younger, unprepared students, your test score will be higher.
This myth is factually untrue for several reasons. First, the College Board and the ACT do not curve the test on a test by test basis, but rather on a year-by-year or even decade by decade basis. The mission of the College Board and ACT is to provide a test score that can be compared to test scores from any other test date, on an equal basis. A 2100 on one test, for example, is supposed to mean the same thing in 2010 versus 2014. That's the whole point of a standardized test.
How do they accomplish this? Both the SAT and the ACT have questions on every test that are identical to those given to students on previous test dates. They use these questions to compare students to one another, so that the curve actually extends well beyond a single test date. If a single test date has a greater number of smarter, better prepared students, those students will all end up scoring a higher score.
There's another reason this myth doesn't make sense – if test curves varied from test to test, then colleges would need to take into account the test date on your application. For example, they would need to treat a 1400 on a March test differently from a 1400 on the June test. To date, no college admissions office has produced any evidence or suggestion that they take specific test dates into account.
It is true that tests do vary in difficulty on a personal level. For example, when I was preparing for the SAT, some reading passages were just easier for me than other passages, especially if the passage topics were in my area of interest. However, you can't predict this ahead of time. As already mentioned, many other factors go into choosing the test date that's best for you.
The 4 Important Factors for Your SAT/ACT Date
Like most things in life, earlier planning for the SAT and ACT will pay off in higher test scores. You don't want to wait until college applications are due in senior year to take your first SAT or ACT - you'll perform nowhere near your best, and you might not get into the schools you were planning to apply to.
Beyond the general tip of planning early, you'll need to decide what specific test dates you'll be taking the SAT or ACT. Each test has 6-7 test dates throughout the year, and your score can vary on each test date based on a few important factors. In order of priority, here are the most important factors to think about when determining when you should take the test:
#1: Deadlines for College Admissions and Scholarships
The most important factor for determining when you should be taking the SAT or ACT are your personal college admissions deadlines. As we'll explain later, you should begin preparing for the SAT and ACT a year before your first important deadline, and you should make sure to take the tests at least two times.
For most students, regular decision application deadlines are in January and February of their senior year, which means taking their last SAT or ACT by December of their senior year of high school. If you're applying in the Early Admissions cycle around November of senior year, your last test date will be the October SAT or ACT. This means beginning to prepare for the SAT and ACT in junior year. Keep reading for our recommendation for the best schedule for most students like this.
There might be also other deadlines in play for you. For example, if you're recruited for athletics, you'll want to reach your SAT/ACT target goal by the end of your junior year. As we discuss in this article about how college recruiting works, college coaches won't want to spend time recruiting you if they don't think you have a good chance of getting into the school, which means your academics need to be on par with those of non-student athletes at the schools you're applying to.
You don't necessarily need to shoot for a top SAT/ACT score and GPA, but you should aim to hit the 25th percentile SAT/ACT scores and around or 80% of the average GPA. The specifics of what you can get away with will depend on school, sport, and the specific person - for instance, a volleyball player at Harvard will have to meet higher academic standards than a football player for FSU.
Deadline considerations also apply for academic merit scholarships. Several SAT/ACT score-based scholarships have deadlines well in advance of the January regular decision admissions deadlines. As a result, you may need to adjust when you take the test(s) to make sure you have your scores all set before you apply.
The bottom line is that you need to know your deadlines when you're planning out your SAT/ACT testing schedule.
#2: Content Readiness and Classes in School
Much of the SAT and ACT tests general concepts that you'll learn in high school, and your scores will be higher once you've taken the classes that cover material on the tests. In particular, the best time to take the SAT or ACT is after you've taken Geometry and Algebra II in school. Both tests heavily feature algebra and geometry, and if you've never encountered these subjects, your knowledge foundation will be weak and you'll do poorly on the math section.
As for the reading and writing/English sections, most students will have had enough exposure to English and grammar to form a baseline understanding of the concepts needed for the SAT and ACT. You will need to prep specifically for the SAT and ACT beyond what you've learned in school to excel on these sections.
Now, this doesn't mean that just because you took Algebra II and English classes, you'll do well on the test. The test questions themselves are very different from what you'll encounter in school, and much of SAT and ACT prep involves learning these special types of questions and becoming familiar with the format of the test. But having the underlying content foundation will make you improve much faster. Plus, if you're in a state that requires juniors to take the SAT or ACT, you might also get some extra prep targeted at the SAT/ACT during classroom time.
#3: Personal Schedule and Stress
It's best to take the SAT or ACT when you're not stressed about 5 other things in life (if this is at all possible). Many high school students struggle with a very busy schedule, balancing schoolwork, extracurriculars, a social life, and test prep. Avoid taking the SAT or ACT when you have a lot of other activities going on. For example, May is especially busy for many students because of AP exams, finals, and end of year extracurriculars. But for you, March might be a bad time because you're gearing up for state championships for your sport.
In my experience with thousands of students, students who plan to take the SAT or ACT during busy times like these end up getting very stressed, don't have enough time to prep, and end up having a lower-than-expected performance.
It's better to schedule for a test date on either side of a busy period so you have more time in your schedule to prep, and less stress and anxiety. This can make a big difference in your final test scores.
#4: Prep Time
For most students, we recommend you try to study at least 40 hours for the SAT or ACT to see a big score improvement. If you can study more than this - 80, 120 hours - you'll be rewarded with higher test scores.
If you've already taken the test several times, but don't have time to prep for your next test, you're unlikely to see a big score improvement. This is an unfortunate truth, but without learning more, you won't improve your score.
It's better to schedule the test for a time when you can dedicate focused study time to test prep. For example, many students like scheduling the test after winter break or right after summer so they can take advantage of free time to put in serious study hours.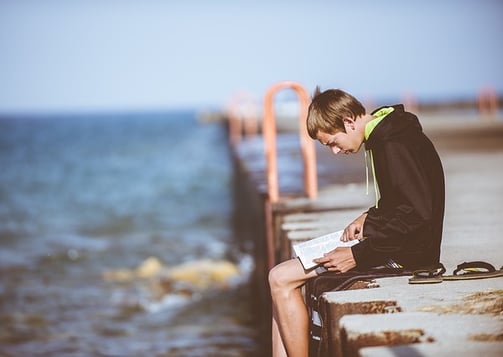 By using these major factors, you'll know which test dates are best for you. Next up, we'll show you the testing plan that works best for 95% of students.
A Reliable SAT/ACT Testing Schedule for Most Students
For most students, here's a testing schedule that gives you the best chance of getting the score you want. It makes sure you test early, gives yourself room to improve, and builds in enough buffer time so that you can get the score you want before college applications are due.
Step 1: Take the PSAT as a junior. If you're aiming for National Merit, you will want to prepare for this test. For most students, no need to prepare - use this as an opportunity to get early exposure to the SAT. For the ACT, you might take the ACT as part of your statewide testing or the ACT Aspire program.
Step 2: Take the February ACT or March SAT as a junior. Use winter break as time to prepare for this test. Make sure you have a study plan, and take at least one or two full-length practice tests before the real test so you become accustomed to the format. This will be your first official test, so it'll give you your starting score that you'll improve on.
Step 3: Take the May or June SAT/ACT as a junior. You'll need to prep for this test. Make sure you have a long-term study schedule during the school year to make sure you factor in enough time to study. Decide between May or June depending on your personal schedule to reduce stress, as I mentioned above. You're likely to improve your score just by taking the test a second time.
At this point, it's very possible that your May/June SAT or ACT score is good enough for the colleges that you're applying for. If you still want to improve, then move on to the next steps.
Step 4: Study hard during the summer, and take the August SAT or the September ACT as a senior. From Steps 2 and 3, you'll know how much room you need to grow in your score. You need to work really hard during the summer, even at the expense of social life or personal fun. (It's well worth it, as a higher score will get you access to better colleges and scholarships).
Step 5: If you're still not satisfied, you have one last shot as a senior for the late fall SAT and ACT. This is the last chance, and if you've already taken the SAT/ACT multiple times, you're unlikely to see more than incremental change without a lot of dedicated prep. If raising your score is really important to you, make sure to set aside plenty of time to study. This might mean spending less time with your friends or even easing off some extracurriculars in order for you to fully concentrate on this test.
Why is this plan effective? It gives you early warning signs about your starting score so you know how much you have to improve. It builds in enough time for you to schedule time to prep, and it gives you multiple chances to take the test in case you have a bad day.
Remember to register well in time before the deadline to pay as few fees as possible.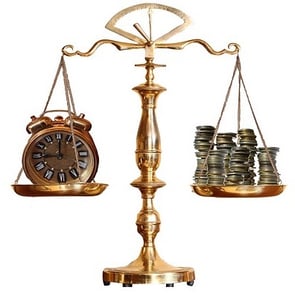 SAT/ACT Testing Schedule for Intensive Studiers
If you're a student who's hoping to aim for the highest scores on the test, you'll want to structure your test-taking a little differently. The schedule below makes sure you start out early and spend more time studying for each test (rather than taking the SAT/ACT every couple of months).
Step 1: Take the PSAT as a sophomore. While you can't qualify for National Merit as a sophomore, taking the PSAT as a tenth grader will give you valuable information about how you're doing and what areas you're weakest in. Because you're mainly taking the PSAT to gain information about your skill level, rather than to qualify for anything, there's no need for any extra preparation. Decide whether the PSAT 10 or PSAT/NMSQT is right for you with this great article.
Step 2: Take the PSAT/NMSQT as a junior. This advice is the same as for our regular testing schedule above: if your goal is to qualify for National Merit, you'll want to prep for this test (at the very least, by taking a realistic practice test).
Step 3: Take the March/April SAT/ACT as a junior. Take advantage of your winter break (and spring break, if it falls before the test date) to prepare for the test. Even outside of school vacation, though, you should be spending at least a few hours prepping each week. Make sure you have a study plan and take at least one or two full-length realistic practice tests before the real test so that you become accustomed to the format.
You'll have gotten back your PSAT score in December (or January at the latest), so you should incorporate any insights you can glean from your performance into your studying for the SAT/ACT. For instance, if you discovered your Writing/English score was a lot lower than you'd expected, be sure to brush up on SAT/ACT grammar rules.
Remember, this is your first official test, so this will be the starting score you'll be improving on. Take it seriously.
Step 4: Take the August SAT or September ACT as a Senior. You'll absolutely need to prep for this test. From Step 3, you know how much you need to improve your score by. By giving yourself four to five months to study, you'll have a better chance of making big score gains. Make full use of the summer to work really hard, even if it comes at the expense of a social life. A higher score will get you access to better colleges and scholarships.
Step 5: If you're still unsatisfied with your score, take the December SAT/ACT as a senior. This is your absolute last chance to take the SAT or ACT and still have your scores be eligible for college admission deadlines. As we recommend for our regular schedule, if your score is still lagging behind the target you've set, you should drop as many other activities as you can to improve your test score. Reduce your extracurricular load, your social life, and even schoolwork to concentrate on this test.
However, you also need to be realistic. Compare your desired score increase to our recommended study time for the SAT and ACT. Can you realistically put in that much time to study? And are you willing to do this? If not, consider adjusting your score target and the schools you want to apply to.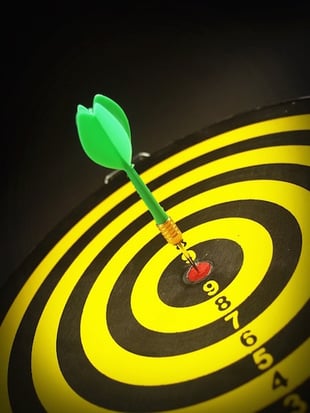 What's Next?
How good does your score need to be? Learn more about your SAT score or ACT score.
Want more guidance on how long to study? Check out our expert guides for the SAT and ACT.
Finally, check out the full schedule of upcoming test dates for the ACT and SAT, so you can pick the most convenient one for you.
Want to improve your SAT score by 160 points or your ACT score by 4 points? We've written a guide for each test about the top 5 strategies you must be using to have a shot at improving your score. Download it for free now:
Have friends who also need help with test prep?
Share this article!
About the Author
As co-founder and head of product design at PrepScholar, Allen has guided thousands of students to success in SAT/ACT prep and college admissions. He's committed to providing the highest quality resources to help you succeed. Allen graduated from Harvard University summa cum laude and earned two perfect scores on the SAT (1600 in 2004, and 2400 in 2014) and a perfect score on the ACT.
Get Free Guides
to Boost Your SAT/ACT