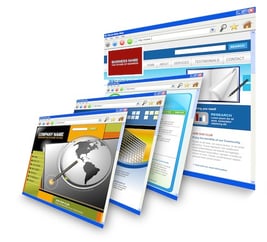 When you think of Twitter and Instagram, your first thought probably isn't about ACT prep. But you can actually find very helpful ACT information on these sites and several others.
Rather than relying solely on heavy ACT prep books, you can lighten your load by moving your ACT prep online. You'll find lots of free resources on everything from test content, key strategies, and high quality practice questions.
This guide will go over the best test prep websites you should be using if you're aiming to ace the ACT. First, a word on the perspective I have when it comes to ACT websites.
Disclaimer
You might be wondering how objective a guide from an online ACT prep company can be about recommending other online ACT resources. To give full disclosure, I personally think that PrepScholar has the most insightful and relevant ACT guides being offered online.
We delve into every aspect of the testing process, including choosing your test dates, understanding the scoring process, knowing exactly what's on each section, and using time-saving comprehension strategies to maximize your scores. We also take a holistic approach to test prep, keeping in mind that every student has different goals and schedules, and may be thinking about the ACT from any grade in middle or high school.
That being said, there are several other websites that are important to explore and learn from as you prep for the ACT. Rather than limiting yourself to one source of information, you can best prepare and boost your scores by taking advantage of all the free online resources on the ACT.
This guide is meant to help you find the best ACT websites for logistics like choosing your test dates and registering, for understanding the content and format of the test, for learning strategies, and finally for locating the highest quality practice questions that will get you ready for the ACT. First, let's take a look at the official ACT website and the parts of it that are most useful to you.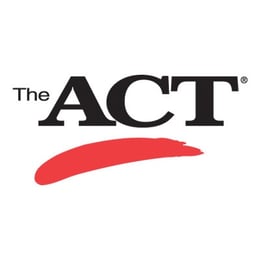 Official ACT Website
The official ACT website is where you'll register to take the ACT. You'll create an account with a username and password, as well as upload a photo. Besides test dates and registration, the ACT website also has a useful overview about accommodations, what to take with you on test day, and information about college and financial planning. Since you can find more in depth information about most of these areas elsewhere, I would say the most useful part of the ACT website for test prep is its official sample questions.
ACT Practice Questions
After you open an ACT account, you can find an ACT Question of the Day, which can be useful to start early and study a little at a time. The site also has practice questions in English, Math, Reading, Science, and Writing, along with a useful ACT study guide in both English and Spanish.
If you don't mind spending a bit, then you can also purchase the ACT Online Prep Program for $39.95. This program has lessons in English, Reading, Math, and Science, plus two Writing prompts and sample essays. It offers some degree of personalization, and it keeps track of your progress so you know what you've studied and what you still need to review.
Practice questions from ACT, Inc. are very useful, since they are official questions directly from the testmakers and thus are the truest representation of what you'll encounter on the ACT. However, they are not updated very often, and the website has a relatively small number of practice questions that it offers for free. I would recommend answering these only after having done some other prep first as a way to gauge your level and figure out where you still need to improve.
Another drawback of these ACT practice questions is that your answers are evaluated after each page. This format doesn't simulate the timing or pacing of taking a practice test or the actual ACT.
The ACT website is useful for general information and the limited number of practice questions it offers, but you'll want to look elsewhere for strategy. The site has a few tips for the test, but they are pretty surface level and not customized to different students.
Since the ACT doesn't want to give away test-taking secrets or ways to see through their tricks, the official site is not going to offer much in the way of this kind of guidance. So what other sites can you use to find strategy, as well as additional ACT practice questions?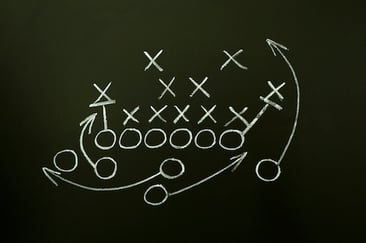 These are the best sites for drawing up your ACT game plan.
Best ACT Websites for Strategy
If you've searched for resources on the ACT online, you've probably noticed that there are a lot more sites devoted to the SAT than the ACT. Even though the ACT is ever more popular among students, the test prep resources don't seem to have quite caught up yet. That's why you search for ACT vocabulary and get referred to lists of obscure SAT vocabulary, or try to find ACT Questions of the Day and often find them not all that specific to the test.
In terms of ACT-specific content and strategy guides, I think PrepScholar far outstrips the competition in its level of detail and authenticity. You can also find some helpful strategies for the Reading and English sections, as well as the essay, on Erica Meltzer's blog, The Critical Reader. Finally, for some general reading about the purpose of the ACT and the approaches you can take, you might check out Sparknotes.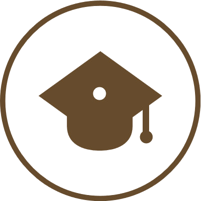 PrepScholar ACT Guides
PrepScholar has a wide variety of in depth guides with specific, real ACT examples. We break down exactly what's tested on each section, along with suggested study schedules and strategies for guessing and managing your time. We also customize our advice to make it relevant for students at all grade levels and with all different target scores and schedules.
Some especially helpful guides that break down exactly what's on each section of the ACT are the following:


While these guides offer some strategy along with their explanation of ACT content, you can find others that are specifically oriented toward teaching you strategies so you can master the test:


In offering you these resources, our hope is that all students will have access to the resources they need to succeed in high school and achieve their post-secondary goals. We also welcome comments and emails and try to respond to your questions and input as soon as possible.
If PrepScholar's approach resonates with your goals and learning style, then you should check out our ACT prep 5 day free trial. This gives you access to the full ACT prep program. At the end of the 5 days, you can call it a day or choose to sign up for the rest of the test prep program.
The best way to make the most out of these guides is to try out the strategies they suggest with practice problems and timed practice tests. Then you can determine which ones best help you comprehend the material in a deep but efficient way. Another site where you can search out strategies for the verbal sections of the ACT is Erica Meltzer's blog The Critical Reader.



Erica Meltzer's The Critical Reader
Erica Meltzer posts helpful, though sometimes short, blog posts about the Reading, English, and essay sections of the SAT. They are accessible and offer some tips and tricks beyond what you would find on the official ACT website. Some particularly helpful posts are



Reading both this blog and PrepScholar's guides will also help expose you to different strategies so you can determine which ones you agree with. For instance, Meltzer suggests that students read over entire passages before answering questions, which is not necessarily the advice we give for reading ACT passages. By exploring content across various sites, you can learn more than one approach and customize the advice to best fit your learning style and needs.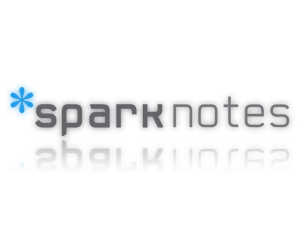 Sparknotes and the ACT
If the ACT were better served online, then Sparknotes might not have made the list as an especially useful ACT website. Since there aren't so many resources for ACT strategy, though, I think Sparknotes is worth looking over for its descriptions of the test and strategies about answering questions and saving time.
Like PrepScholar, it encourages student to set target scores and shape their study plan around meeting their individualized goals. This site is useful for an initial reading about ACT content and strategy, and then you could move to other ACT websites to get more specialized advice with more specific examples from the test.
Since there aren't too many specific examples given on these pages, you'll have to seek out practice problems and apply the strategies yourself. So that leads us to perhaps the most important part of online test prep - where can you find all the good practice questions?
ACT Websites for Practice Questions
As you saw above, the ACT website offers free sample questions in each section, along with an essay question and sample essays that received various scores. Official practice questions are the best ones when it comes to test prep, but there are also a lot of high quality practice questions from test prep companies that don't necessarily come from the testmakers themselves. These sites are a good start for finding free online official and unofficial practice questions for the ACT.
PrepScholar ACT Practice Tests
You can download and print 5 official ACT practice tests here, along with their answer keys. Sit in a quiet room, time yourself, and then go back and analyze your strengths and weaknesses. These are official tests administered in past years. Plus you can also check out the free 5 day trial of PrepScholar's ACT program for tons more practice questions.

PowerScore.com
This website lets you download four official ACT practice tests with answer keys. Again, you should simulate testing conditions to get a sense of time management and the real test experience. Pay close attention to how ACT questions are worded and arranged. Since there are no answer explanations, you'll have to try to analyze your mistakes and what the errors of reasoning are behind incorrect answers.



Varsity Tutors
Unlike the official practice tests that you would have to print out and score yourself, Varsity Tutors offers free online test prep questions. You can take these online and have them automatically scored for you. They are very helpful for reviewing concepts and reinforcing content knowledge, but less so for gaining familiarity with how ACT questions are structured and worded, since they're not official ACT practice questions.
While the ACT is not as well served online as the SAT is, you can still find a number of good resources for strategy and practice questions, both official sample tests and online practice questions. In exploring these sites, what else should you do to make the most out of these resources and get prepared for the ACT?
How to Use ACT Websites
To best use the official ACT website, you should create an account by filling out your personal information and uploading a photo. Make sure to write down your username and password, since you'll be creating a lot of online accounts around the college process and don't want to find yourself locked out of your account.
As for PrepScholar's guides, Erica Meltzer's blogs, and the other sites I discussed above, you can simply visit them and get reading and practicing. As with ACT Student, you can follow PrepScholar on Twitter and Facebook, as well as subscribe to our newsletter for helpful test prep and college admissions information.
One site I didn't mention for test prep is College Confidential. This can be a useful forum to have discussions about your test prep and college process and gain a sense of community among students or parents. By sharing your questions and stories, you can gain valuable insight and support as you work towards achieving your goals.
Above all, I highly recommend searching and trying out strategies that work for you. The official ACT website is not going to publicize too many strategies and give you an edge on acing the test. There are many valuable approaches you can use as you prep for the ACT, so explore these online resources and figure out what works best for you to achieve your best scores.
What's Next?
The guides on ACT strategy that I mentioned above are just a few that PrepScholar offers and is continually adding to everyday. Browse more guides on general strategies for taking the test and ones specific to math, science, English, reading, and the essay.
You can also learn more about the exact content and format of each section here, like how much science you actually need to know to master the ACT science section.
Are you wondering when you should sign up to take the ACT for the first time? This guide describes the most important considerations so you can choose the best test date for you.
Want to improve your ACT score by 4 points? We have the industry's leading ACT prep program. Built by Harvard grads and ACT full scorers, the program learns your strengths and weaknesses through advanced statistics, then customizes your prep program to you so you get the most effective prep possible.
Check out our 5-day free trial today:
Have friends who also need help with test prep?
Share this article!
About the Author
Rebecca graduated with her Master's in Adolescent Counseling from the Harvard Graduate School of Education. She has years of teaching and college counseling experience and is passionate about helping students achieve their goals and improve their well-being. She graduated magna cum laude from Tufts University and scored in the 99th percentile on the SAT.
Get Free Guides
to Boost Your SAT/ACT