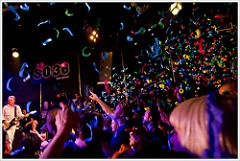 In popular culture, college life is often portrayed as a non-stop party full of fun and bacchanalian times. While these portrayals are a bit exaggerated, some colleges have garnered reputations as being particularly festive. Should you go to a party school? Can you get a good education at a party school?
In this article, I'll define a party school, provide party school rankings, and explain how you can get a quality education from a college that is known for its epic parties.
What Is a Party School?
A party school has a very active on-campus party scene. There are frequent and numerous parties. The parties are well-attended and popular social events for students. Also, universities that are described as party schools generally have high rates of student drinking, drug use, and a large number of fraternities and sororities.
What Are the Top Party Colleges?
Here's the Princeton Review list of the 20 top party schools in the United States. The Princeton Review's list is based on students' answers to survey questions. The biggest party schools are colleges at which students indicated a combination of low daily personal study hours (outside of class), high usages of alcohol and drugs on campus, and high popularity of fraternities and sororities on campus.
Most of the top party schools are large public universities. Because large schools have more students, they often have a more vibrant social scene and more fraternities and sororities. Below, I created a table with the top 20 party schools, their undergraduate enrollments, and standardized test scores. I put the private colleges on the list in bold.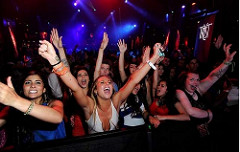 marsmettnn tallahaassee/Flickr
The Top Party Schools
| | | | | | |
| --- | --- | --- | --- | --- | --- |
| Rank | School | Location | Undergraduate Enrollment | Middle 50% SAT Composite (old SAT) | Middle 50% ACT Composite |
| 1 | University of Wisconsin-Madison | Madison, WI | 31,662 | 1790-2110 | 27-31 |
| 2 | West Virginia University | Morgantown, WV | 22,498 | 930-1140 (reading and math only) | 21-27 |
| 3 | University of Illinois at Urbana-Champaign | Urbana-Champaign, IL | 32,959 | 1890-2170 | 26-32 |
| 4 | Lehigh University | Bethlehem, PA | 5,075 | 1230-1420 (reading and math only) | 29-32 |
| 5 | Bucknell University | Lewisburg, PA | 3,569 | 1800-2080 | 28-32 |
| 6 | University of Iowa | Iowa City, IA | 24,476 | 1020-1320 (reading and math only) | 23-28 |
| 7 | University of Mississippi | University, MS | 18,785 | 990-1200 (reading and math only) | 21-28 |
| 8 | Syracuse University | Syracuse, NY | 15,196 | 1620-1930 | 24-29 |
| 9 | Tulane University | New Orleans, LA | 6,662 | 1880-2130 | 29-32 |
| 10 | Colgate University | Hamilton, NY | 2,853 | 1250-1450 (reading and math) | 30-33 |
| 11 | University of California-Santa Barbara | Santa Barbara, CA | 21,574 | 1710-2070 | 25-31 |
| 12 | University of Delaware | Newark, DE | 17,575 | 1660-1960 | 25-29 |
| 13 | University of Rhode Island | Kingston, RI | 13,641 | 1500-1770 | 22-26 |
| 14 | Wake Forest University | Winston Salem, NC | 4,871 | 1800-2110 | 28-31 |
| 15 | College of Charleston | Charleston, SC | 10,468 | 1030-1210 (reading and math) | 23-28 |
| 16 | University of Maine | Orono, ME | 9,323 | 1410-1760 | 21-26 |
| 17 | University of Vermont | Burlington, VT | 10,973 | 1640-1940 | 25-30 |
| 18 | University of Florida | Gainesville, FL | 35,043 | 1740-2020 | 27-31 |
| 19 | University of Colorado-Boulder | Boulder, CO | 27,010 | 1070-1300 (reading and math) | 24-30 |
| 20 | Florida State University | Tallahassee, FL | 32,706 | 1680-1920 | 25-29 |

Can You Get a Good Education at a Party School?
You can definitely get a good education at a party school. Some of the top party colleges are also some of the best schools in the United States. The University of Wisconsin-Madison, the #1 ranked party school, was ranked as the #10 public school in the United States by US News.
UCSB, the #11 ranked party school, is ranked as the #8 public school and the #37 National University by US News. It's part of the University of California system, which is composed of some of the top research universities in the world.
The University of Iowa, the #6 party school, has one of the best creative writing programs in the country.
Also, not all students who attend top party colleges participate in the party culture. Even at party schools, there are many students who don't party. Students who don't party often find a community of like-minded students in their dorms or in various on-campus organizations. Especially at large public universities, there are enough students that you can find plenty of people who aren't party animals.
How Do You Get a Good Education at a Party School?
At almost every college, there are parties and temptation that can get in the way of your studies. At party schools, there is even more temptation because there are more parties and more students partying. Personally, I don't think there's anything wrong with doing some partying in college, but you have to be capable of not allowing your partying to prevent you from being successful academically. If you do the following, you'll be able to enjoy the occasional party and get an exceptional education.
Time Management
Regardless of whether you party or not, time management is essential when you're in college. For many students, college is the first time when they don't have their parents regularly telling them what to do and when to do it.
If you have a test on Friday morning, you need to have the discipline to not stay out late partying on Thursday instead of preparing for your test and getting a good night of sleep. If you have a big paper due on Monday, maybe you shouldn't spend all weekend partying and first start your paper on Sunday evening. Even though some students can get away with this behavior, I wouldn't advise it.
To manage your time more effectively, I recommend establishing a routine each semester that will enable your academic success. Many of my Stanford peers would dedicate themselves to studying Monday-Thursday nights, dedicate themselves to fun on Friday nights and Saturdays, and then spend most of the day on Sundays on their academics. The amount of time you need to spend studying and doing classwork varies depending on your class schedule and academic strengths, but it's imperative that you develop habits that will allow you to be successful.
If you're working or participating in athletics or other extracurricular activities, you'll have less available study time, so you'll have to manage your time exceptionally well. At Stanford, I was on the gymnastics team and had an on-campus job. Because my free time was limited, I knew that I had to take advantage of the hours I had available to focus on my academics. Since I did a decent job of managing my time, I was able to have ample time for fun, too.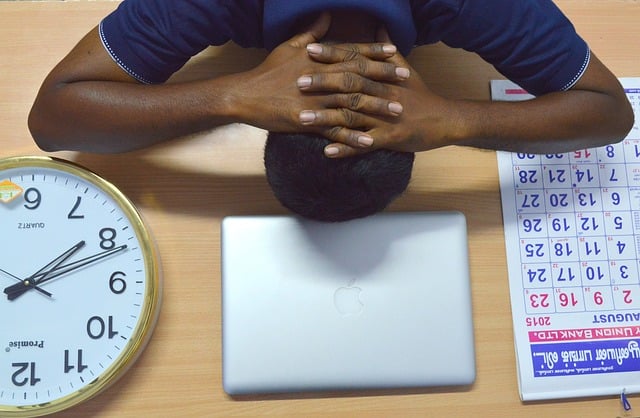 Remember Your Priorities
If you remind yourself why you're in college, that can help prevent you from allowing parties to take precedence. You probably worked hard in high school and chose to attend college to receive a quality education and get future opportunities.
Also, college is a costly investment. If you neglect your studies to party, you're not getting the most out of your educational opportunities. For 2016-2017, the cost of attendance for just this year at Tulane, the #9 party school on the Princeton Review list, is over $67,000. Hopefully, you wouldn't want to pay that much money just so you can play beer pong with your friends.
Choose Your Classes Wisely
When you're choosing your class schedule, you should pick the classes that interest you and will help you graduate with your desired major. Too many students try to avoid Friday classes or early morning classes so that school won't interfere with their partying. Because of your other responsibilities and time commitments, you may not be able to take every class that interests you, but ideally, you won't allow your intended partying schedule to influence the classes you take.
Admittedly, I didn't like early morning classes and preferred not to take them because I'm not a morning person. However, I still ended up taking all of the classes I needed and wanted to take.
Maintain Balance
In college, you're likely going to have to juggle a number of responsibilities, in addition to the parties you may be attending. Many college students go to class, work, and participate in extracurricular activities. They can't party so much that it takes away from their other responsibilities, but they're able to find the time to be able to work hard and play hard.
On the other hand, there are many students who spend so much time in the library that they forget to have fun and interact socially with their peers. I definitely encountered some of these students during my time at Stanford. I recommend that you make sure to have fun while you're in college and enjoy yourself.
I'm not advocating breaking any laws, but some of my greatest memories are from my social activities with my friends when I was in college. Parties can help form and strengthen friendships, and they can give you some quality stories that you'll cherish when you're older and all your friends are too busy to party because they're taking care of their kids.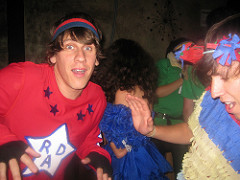 dennis crowley/Flickr
Conclusion
Even though you're not in college to party, parties can be a large part of the college experience, regardless of the school you attend. Party schools have more parties more often, but you can still get a quality education from a "party school."
One of my friends who went to the University of Illinois excelled during his undergraduate years and ended up getting his PhD from UC-Berkeley in engineering. On the other hand, another friend who went there spent too much time partying and lost his athletic scholarship due to drug use.
Similarly, even at a college that's not considered a party school, you can party too hard and suffer academic, legal, or health consequences due to irresponsible partying.
In large part, the quality of your education and your future success is dependent on the choices you make while you're in school. If you make wise choices and prioritize your time, you can get an exceptional education and have fun.
What's Next?
As you're trying to decide the right school for you, make sure you know how to effectively do college research.
If you want to attend a school that embraces diversity, check out my articles on the most diverse colleges and the most LGBTQ-friendly colleges.
Want to improve your SAT score by 160 points or your ACT score by 4 points? We've written a guide for each test about the top 5 strategies you must be using to have a shot at improving your score. Download it for free now:
Have friends who also need help with test prep?
Share this article!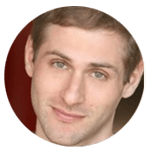 About the Author
Justin has extensive experience teaching SAT prep and guiding high school students through the college admissions and selection process. He is firmly committed to improving equity in education and helping students to reach their educational goals. Justin received an athletic scholarship for gymnastics at Stanford University and graduated with a BA in American Studies.
Get Free Guides
to Boost Your SAT/ACT