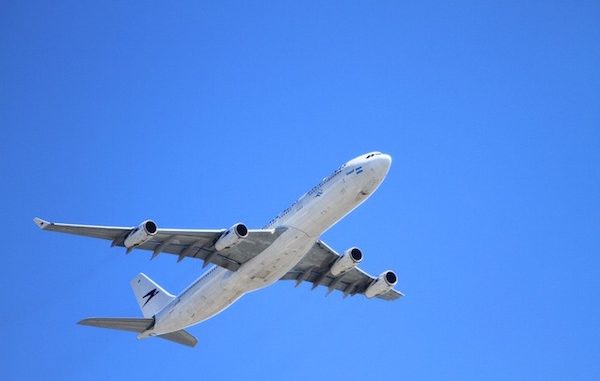 A stolen laptop, a skiing injury, a dangerous hurricane—knock on wood that none of these accidents or emergencies ruin your travels. While you can't do much to ward off bad luck, you can protect yourself from financial loss by buying a travel insurance plan.
The best travel insurance will reimburse money you lose from a cancelled flight, medical issue, stolen belongings, or a number of other accidents that can occur when you travel. You can buy short-term travel insurance to cover a single trip or long-term insurance if you're moving abroad for a year or more.
This guide will go over all the benefits of travel insurance, as well as help you decide whether or not you need to purchase a plan before your trip. If you already know you want a plan, then jump down to my picks for the five best travel insurance plans for 2016.
To start, let's go over what travel insurance plans cover.
What Is Travel Insurance? What Does It Cover?
There are a variety of travel insurance plans out there, and you can shop around for one that covers what you need and leaves out what you don't. Most plans insure the following essentials:
Medical costs incurred from injuries on your trip (you may have to meet a deductible first, and then the insurance will cover costs beyond it)
Trip interruption or cancellation (due to external circumstances, not because you woke up that morning and didn't feel like flying)
Lost or stolen baggage or belongings
Emergency evacuation
24-hour emergency assistance
Some plans only cover medical costs, and leave out the rest or offer these coverage options as add-ons. Many plans make a 24-hour travel service available to you, and some offer concierge services to help you make reservations.
If you're heading to the Alps to go skiing or Thailand to go rock climbing, then you can also add on coverage for any injuries incurred during adventure activities. Holiday insurance plans cover a wide range of issues, but they draw the line at some expenses. Read on to learn what most travel insurance plans don't cover.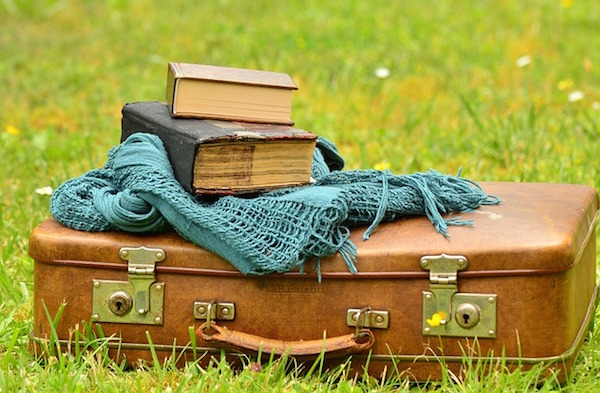 Waiting at baggage claim and your suitcase is nowhere to be seen? Travel insurance can cover the cost of lost luggage.
What Does Travel Insurance Not Cover?
There are some limitations to travel insurance. If you're traveling to a country in conflict, for instance, then you won't find yourself covered there under most plans. Most plans also don't cover,
Elective surgery or treatment
Injuries caused by alcohol or drug use
War
Some holiday insurance plans also don't cover pre-existing medical insurance or acts of terrorism, or they offer these types of coverage as additional add-ons. When you buy a plan, make sure to read the fine print to see what's included. If something important is missing, then see if you can add it onto the plan.
After you purchase a plan, hopefully, you won't have to interact much more with the travel insurance company. But what if you do fall ill or get your laptop stolen? How exactly will your travel insurance plan cover these costs?
How Does Travel Insurance Work?
In the majority of cases, your holiday insurance will reimburse you after you file a claim. If an incident occurs, then you should save all receipts or other documentation to submit to the travel insurance company. If you're in need of emergency assistance, then you should call its 24-hour emergency assistance number.
Most insurance companies advise you to contact them and submit a claim as soon as you're able after an incident occurs. That way they can process your claim quickly, as well as let you know any additional steps you need to take in the moment.
While travel insurance reduces the financial risks of a trip, it isn't necessary for all travelers. When should you take steps to insure your travels, and when would you be fine doing without?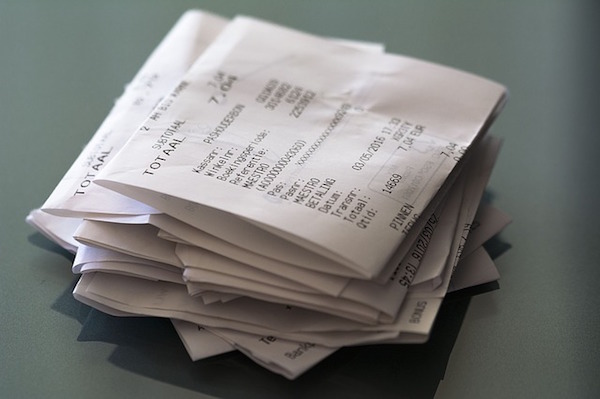 Make sure to keep all your receipts in case you need to file a claim.
Do You Need Travel Insurance?
Whether or not it makes sense for you to insure your trip depends on a number of factors. I've gone on a bunch of international trips and have only purchased travel insurance once. I insured a multi-month trip where I was backpacking around developing countries and wanted to be covered in case of injury or illness.
If you're not sure whether or not you need to buy travel insurance, consider these next four questions.
#1: How Much Will Your Trip Cost?
Are you investing a significant amount of money in your trip, or are you taking a short discount flight and crashing on your friend's couch? If the former, then you might want to protect yourself with trip cancellation or interruption insurance so you don't face a big financial loss. Look for coverage that will reimburse your flight, hotel, and any other pre-booked reservations.
If you're going on a relatively short, inexpensive trip, then you probably don't need travel insurance to protect your investment. This doesn't necessarily mean you don't want your medical costs to be covered, but you likely don't need insurance that covers trip cancellation or interruption.
#2: Are You Already Covered?
Before you start picking out a plan, check to see whether any of your existing policies—health insurance, car insurance, credit card agreements—cover any travel risks. Your regular health insurance, for instance, might reimburse you for medical expenses that you incur while abroad. Certain countries, furthermore, may offer free or low-cost healthcare to visitors.
If you're renting a car during your travels, then your regular car insurance or even credit card might cover rental insurance (except in Israel and Ireland, the latter of which I found out on a recent trip to the Ring of Kerry). Furthermore, some credit cards will also reimburse lost luggage or a cancelled flight.
As you start to think about insurance, check out any existing policies you have to see if any aspects of your travels are already covered.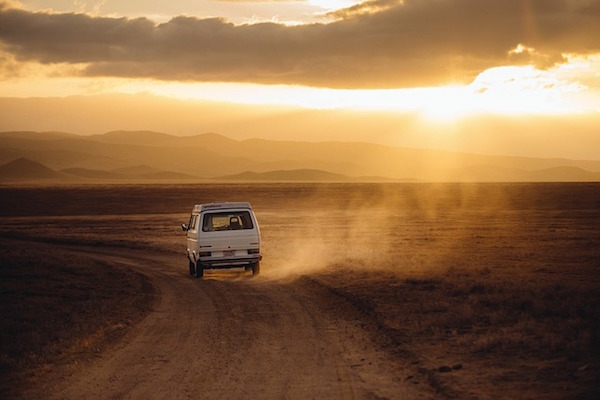 Some car insurance and credit card policies cover the cost of rental cars in other countries.
#3: Are You Worried About Emergency Evacuation?
If you're traveling to a country with volatile conditions, whether they be political or climate-related, then you might want to make sure you're covered in the event of emergency evacuation. While you'll likely have to choose a plan that's a step above the basic one, you can get covered for emergency evacuation, as well as any loss or injury due to natural disasters or terror attacks.
If it looks like a storm is brewing, then you may want to take coverage.
#4: How Concerned Are You?
Finally, the decision about whether or not to buy travel insurance may largely come down to peace of mind. If you're really worried about the risks of your trip, then the additional cost of holiday insurance could be worth it to clear your mind and allow you to enjoy your trip.
If you end up at the conclusion that you do need travel insurance, which plan is best for you? The following are some of the main coverage options to look for when choosing your best travel insurance.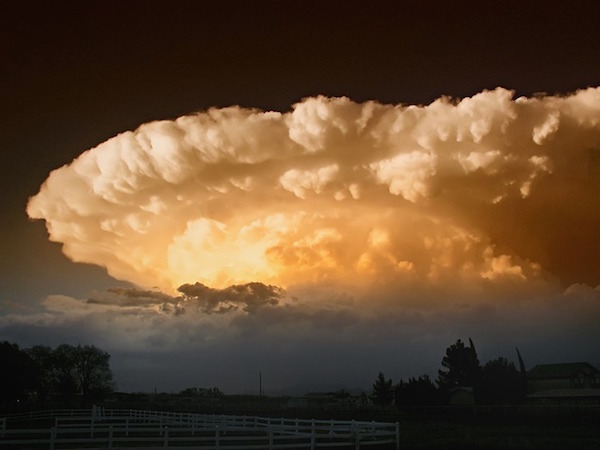 Traveling during a stormy time of year? Some insurance plans cover cancellations or delays due to weather.
What Should You Look for In a Travel Insurance Plan?
Most travel insurance companies provide plans at a few different levels, from the most basic to the deluxe, as well as optional add-ons to cover specific medical concerns or activities. Below are some essential features that most plans cover. Consider if any or all of these categories are important to you as you decide which travel insurance is right for you.
The four main categories are trip cancellations and interruptions, medical and personal issues, overall cost, and miscellaneous personal needs.
#1: Trip Cancellations and Interruptions
Trips might get cancelled or interrupted by weather, employment transfer, jury duty, natural disaster, passport or visa theft, pregnancy, pre-existing medical condition, sickness, injury or death of traveler or a loved one, terrorist attack, traffic accident en route, or work reasons.
Basic plans tend to cover cancellation due to weather or natural disaster, while pricier plans will cover a pre-existing medical condition or employment transfer. Typically, only the most comprehensive plans cover "cancellation for any reason."
You might also look to see if your plan covers delayed, lost, stolen, or damaged luggage, as well as the cost to replace a lost or stolen passport or visa.
#2: Medical Issues
These issues could include medical or dental emergencies, hospital visits, prescribed drugs, ambulance services, 24-hour medical assistance, and return of remains. Some plans may also cover pre-existing medical conditions.
#3: Miscellaneous Personal Needs
Look to see whether your particular needs are covered, whether you want to make sure you're covered in case of bungee jumping incident or that your kids are covered for free under the plan. These miscellaneous needs largely depend on the length and nature of your trip.
If you're planning two weeks of bungee jumping, rock climbing, parasailing, and whitewater rafting, then you might want to add on coverage for adventure activities.
#4: Overall Cost
Finally, a major last consideration is how much you want to pay for travel insurance and how much the company will dish out. Some companies insure a trip up to $10,000, while others cover trip expenses up to $100,000. You should also look at medical deductibles, or at how much you'll have to pay out of pocket before the insurance company will start to reimburse doctor visits and other medical costs.
Cheap travel insurance plans tend to cover just one or the other when it comes to medical and travel insurance. You might be able to find medical travel insurance for only about $30 for a two-week trip. Plans with more perks may range anywhere from $100 to $400 for a month-long trip abroad.
With these factors in mind, I picked out the five best travel insurance plans. Read on to see options that provide comprehensive coverage, competitive rates, medical support, and coverage for older travelers and expats.

The 5 Best Travel Insurance Plans
Taking the above factors into account, I looked at different travel insurance companies and compared the extent of coverage, the potential for plan customization, and the overall cost to choose the best plans. If you want to compare travel insurance on your own, you can also check out the travel insurance search engines, InsureMyTrip and SquareMouth. These travel insurance comparison sites are superior to a travel or booking agency, which could have partnerships or gain commissions for pushing certain policies.
Read on for the best travel insurance companies for 2016 and what makes them stand out from the pack. Below, you'll find some more advice on how to buy a travel insurance plan to cover your trip.
#1: Travelex Insurance Services—Best for Overall Coverage
Travelex rose to the top of the pack for its wide range of customizable options for both leisure and business travels. It has three plan levels—basic, select, and max, all of which cover 100% of your trip's cost in the case of cancellation or interruption. The select and max plans, actually, cover 150%, meaning you'll get additional money back! The plans also cover up to $100,000 in medical costs.
Travelex insurance covers children under the age of 21 for free. It also has add-on options for adventure activities, like rock climbing or parasailing. The basic Travelex plan does not cover pre-existing medical conditions, so you'd need to choose the Select or Max plan if you want that coverage.
Overall, Travelex is a good choice if you're covering a relatively pricey, international trip. The downside is that you can't cover trips that are longer than 180 days. I also found the website to be kind of clunky; you need to fill in all of your personal and trip details before you can get an initial quote.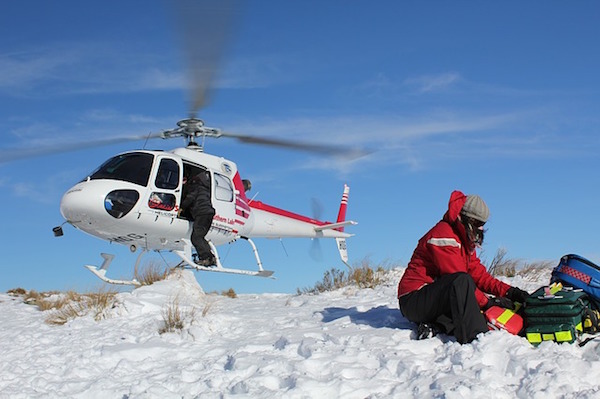 Make sure your travel insurance plan includes everything you need, like lost luggage reimbursement or emergency medical helicopters.
#2: HTH Travel Insurance—Best for Medical Coverage
If your main concern is medical coverage, then you should check out HTH travel insurance. It allows you to buy travel medical insurance without any other add-ons. If you do go with HTH, you'll have access to a useful app that locates English-speaking doctors close to you and helps you book appointments.
Depending on your plan, you can get coverage for anywhere from $50,000 to $1 million in medical. The plans can cover an unlimited number of trips within a 12-month period, and some even let you keep the health coverage for nine months after your trip ends. There are a variety of plans for individuals, students, groups, and expats living abroad.
There are a couple downsides to HTH insurance plans. One is that they don't cover injuries from adventure sports and other activities. The second is that you might have to have a primary health care plan in order to purchase some of the HTH plans. HTH is a good choice for medical insurance abroad, but it unfortunately falls short if you're an adventure sports enthusiast.
#3: World Nomads—Best for Budget and Adventure Travelers
While HTH doesn't cover adventure sports, World Nomads has add-on coverage to cover over 200 of them! It's a popular company for adventurous travelers, backpackers, and anyone traveling on a budget.
I used World Nomads on my multi-month trip and found that it had relatively cheap holiday insurance plans with great coverage options. Plus, the website is streamlined and easy to use, and you can sign up anytime before or even during your travels.
World Nomads plans cover trip cancellation or interruption, medical care, emergency evacuation, and lost or stolen gear. They insure your trip for up to $10,000, lost or stolen baggage for up to $3,000, and medical costs for up to $100,000.
Since World Nomads sets a limit on trip cancellation at $10,000, it's not the best choice for luxury travelers. Another downside? It doesn't offer plans for groups or travelers over the age of 70.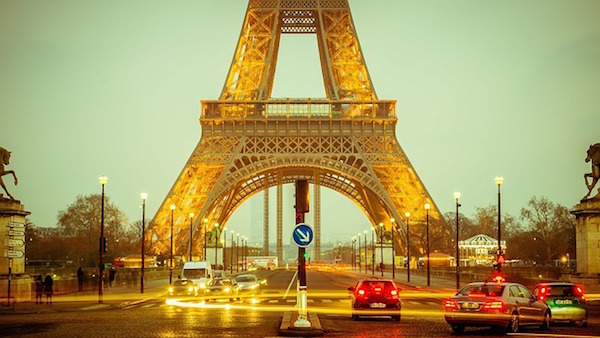 If you're going on a long-term international trip, then you should probably get insurance, just in case.
#4: TravelSafe Insurance—Best for Long-Term International Trips
If you're traveling internationally and would like reservation or language assistance while abroad, then TravelSafe is a good option. It offers 24-hour travel assistance services, including concierge and interpreters. TravelSafe will insure trips for up to three years, so you can buy annual travel insurance plans.
You'll get up to $2,500 coverage of a lost or stolen passport or a missed flight or other connection. TravelSafe has a variety of individual and group plans at three levels, silver, gold, and platinum. The platinum plan offers a "cancel for any reason" benefit, which will refund 75% of your trip.
#5: Allianz Global Insurance—Best for Older Travelers
While several travel insurance companies set an age limit, Allianz doesn't impose one. It's also relatively inexpensive compared to a lot of other companies. Allianz offers a variety of coverage options and will insure trips that cost up to $100,000 (a much larger sum than the $10,000 covered by World Nomads).
You can buy a short-term or annual plan, and children under the age of 17 are covered for free. Allianz has an app that will help you find nearby English-speaking emergency services in most countries. It doesn't offer concierge services to help you with reservations, though, nor does it cover the cost of a lost or stolen passport.
Allianz is a good option for older travelers, plus it's a relatively affordable choice for those looking to insure an expensive trip.
Once you find the comprehensive or cheap travel insurance plan that best meets your needs, what do you do next? What steps do you need to take to purchase travel insurance?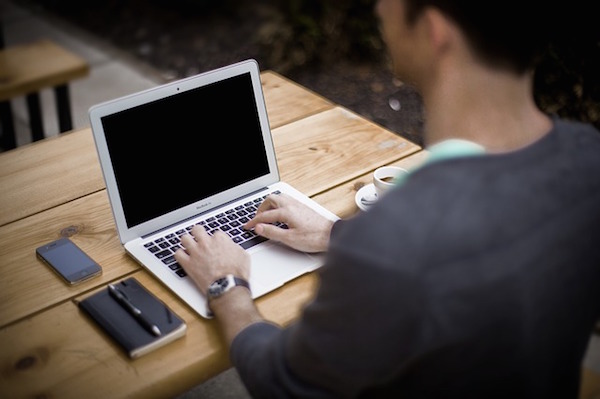 Purchasing travel insurance is easy! Just go online.
How to Buy a Travel Insurance Plan
Once you've done a travel insurance comparison, thought about your needs, and chosen the best travel insurance for you, you can take steps to purchase a plan with an online application. You can buy your insurance directly from the company's website or from a travel insurance compare search engine, like InsureMyTrip.
You'll need to know the dates of your trip, as well as your passport number. You'll also fill in general personal information, your country of origin and destination, and ultimately, your payment details. Once you submit, you should get a confirmation email of your plan purchase immediately, as well as supporting documents sent via email or mail within a few days or weeks.
Most travel insurance companies want you to purchase your plan prior to departing on your trip. Ideally, you should buy a plan immediately after you make your first deposit (usually the flight purchase). If you decide you want to buy additional add-ons, like a "cancel for any reason" option, then you'll probably need to take care of it at least two weeks before you leave.
World Nomads is unique because it lets you purchase a plan even after you've already left, and you can extend it any time if your plans change and you decide to enjoy your international vacation for a few weeks or months longer. Again, once you buy your plan, you'll receive your insurance ID and policy through email or mail.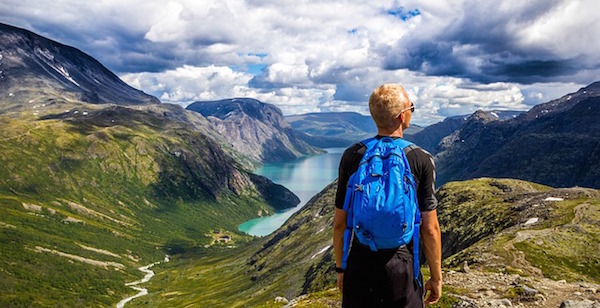 Ideally, you'll never have to communicate with the travel insurance company after you buy your plan!
Finding the Best Travel Insurance: Final Thoughts
Ideally, you'll never actually need to use the benefits of your travel insurance because your trip will go off without a hitch. Knowing that the benefits are there, though, can give you peace of mind, as well as provide serious financial protection should any unforeseen emergencies occur.
Before buying a travel insurance plan, make sure to consider your needs and reasons for buying insurance. If it makes sense to insure your trip, then search around for the best rates and the coverage that protects you in the ways you need, whether you need medical coverage or just want to insure your electronics or extreme whitewater rafting trip.
Again, the most common considerations for people when they buy travel insurance are injury or illness, trip cancellation or interruption, lost or stolen belongings, 24 hour services, and other issues in the destination country that could call for an emergency evacuation.
Whether you're a luxury traveler, backpacking through Southeast Asia, going on a family trip, or moving to another country, you will be able to find a travel insurance plan that specifically meets your needs as a traveler.
Have friends who also need help with test prep?
Share this article!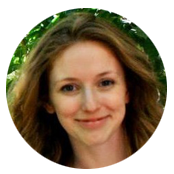 About the Author
Rebecca graduated with her Master's in Adolescent Counseling from the Harvard Graduate School of Education. She has years of teaching and college counseling experience and is passionate about helping students achieve their goals and improve their well-being. She graduated magna cum laude from Tufts University and scored in the 99th percentile on the SAT.
Get Free Guides
to Boost Your SAT/ACT