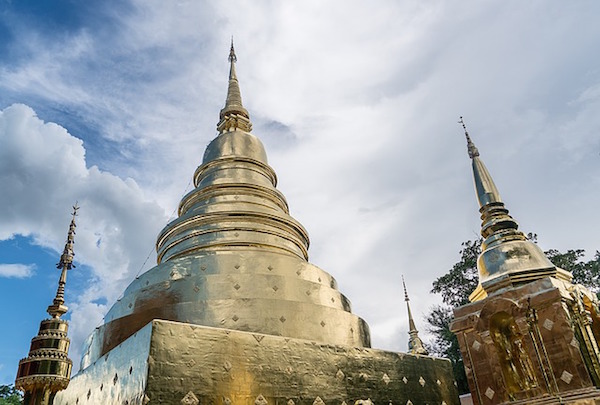 Chiang Mai, the ancient city in northern Thailand, is lovingly referred to as the Rose of the North. Founded in 1296, Chiang Mai has over 300 Buddhist temples shining within and around its city walls. The modern city grew up beside these golden shrines and crumbling monasteries, creating the beautiful, laid-back city that's a favorite among travelers and expats today.
I was fortunate enough to spend a month in Chiang Mai, and I've never felt such a sense of cultural fascination, well-being, or quality of life for the cost of living. When friends ask me for recommendations about Thailand, I have one that trumps all the rest.
Go to Chiang Mai, I tell them. You'll love it.
Top Things to Do In Chiang Mai: Table of Contents
I've picked out the top 20 things to do when you visit Chiang Mai in the north of Thailand. Since it's a long list, here's a table of contents to help you jump to any particular Chiang Mai attractions that stand out.
One thing that often gives me pause about traveling to a new place is exactly how to get around. Before delving into this list of what to do in Chiang Mai, read this quick note on geography and transportation.
A Note on How to Get Around Chiang Mai
One important thing that you should know about Chiang Mai geography is that there's an old town and a new town. The Old City is a square area located inside stone walls. These walls were built in the 13th century to defend Chiang Mai from Burma and the Mongol Empire. There are lots of hotels, hostels, restaurants, and tour agencies geared toward tourists in the Old City.
The newer part of the city is everything outside the walls. Most people who live in Chiang Mai live outside the city walls. You can find plenty of restaurants, cafes, markets, and shops outside the walls, too.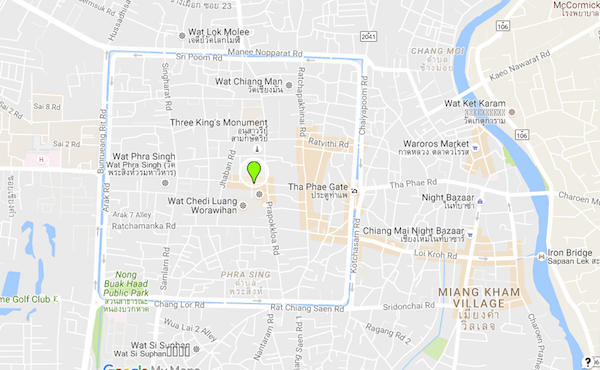 The square section on this Chiang Mai map is the Old City. It's surrounded by the remains of a stone wall from the 13th century.
My suggestions for Chiang Mai attractions are scattered within and outside the city walls, and some take you further afield into the surrounding hills and jungle. Since the city is so friendly to travelers (in fact, it's trying to become a UNESCO-recognized "Creative City," and its tourism sector is part of that initiative) you'll find that transportation is easy and cheap.
You can take tuk tuks, a songthaew (a pick-up truck that may make several stops), or arrange for transportation as part of a tour activity. Songthaews are less expensive than tuk tuks - usually less than a dollar for trips inside the city - and tuk tuks shouldn't be more than $3.00. Most prices, even for organized Chiang Mai tours, are negotiable!
Now let's delve into the top 20 things to do during your Chiang Mai trip. In case you were wondering, yes, there will be lots of recommendations for delicious Thai food to eat.
1. Gaze at Golden Temples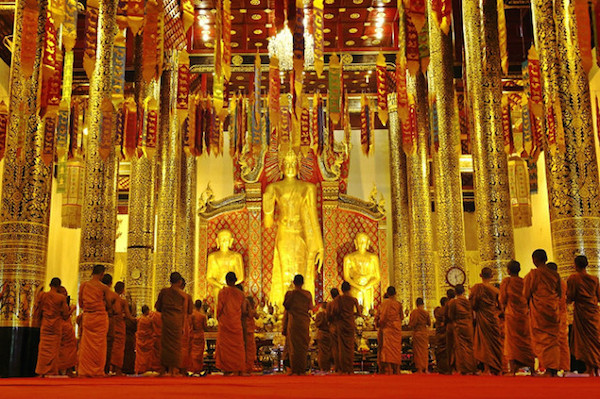 Chiang Mai is a center of Buddhism, and you'll see lots of temples and monks in orange robes as you walk along its streets. Since its foundation over 700 years ago, Chiang Mai has had a lot of time to build shrines to Buddha. In fact, there are hundreds of intricately carved temples throughout the city, as well as crumbling ruins dating back to the 13th century.
The temples are beautiful, with elaborate carvings, detailed murals, bright colors, large Buddhas, and statues of elephants and other animals. I always felt a pervasive sense of calm stepping inside the colorful temples, surrounded by flowers and incense wafting through the air. Walking around the streets and stepping into temples is a great way to spend a morning before the afternoon heat sets in.
Below are a few special temples that you should visit, but I bet you'll find your own favorites, too.
Chiang Mai Temples You Should Visit
Wat Doi Suthep: This is the most famous temple in Chiang Mai and is recognizable as a symbol of the city. It was built in 1383 and perches atop a mountain about 15 km outside Chiang Mai. Wat Doi Suthep is a brilliant gold temple surrounded by chedi, Buddhist mound-like structures also known as stupas. To get to this temple, you can climb 304 steps flanked by mosaic serpents or take a tram. At the top, you'll see sweeping views over Chiang Mai and airplanes landing in the distance.
Wat Chedi Luang: At 82-meters, this 14th century temple is one of the largest in Chiang Mai. You can find the colorful Wat Chedi Luang in Chiang Mai's historic center.
Wat Phra Singh: Come to Wat Phra Sing to see the impressive and large golden Phra Buddha Singh statue. This temple was built in 1345 and restored in the 1920s.
Wat Buppharam: Step just outside the city walls to see this 1497 temple. It has beautifully intricate mosaics and the largest teak Buddha image in Thailand.
Wat Suan Dok: This temple is unique for its Sri Lanka-style architecture. It's surrounded by white stupas and was founded in 1370.
Wat Chiang Man: Built in 1297, this temple is special for its quartz crystal Buddha statue and detailed elephant statues.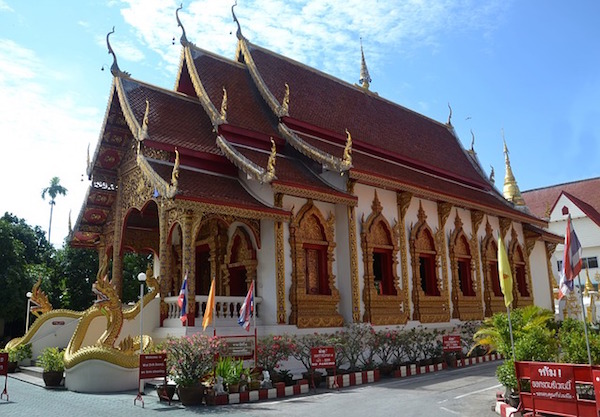 Temple Etiquette: What You Need to Know
Both men and women should dress modestly to enter temples. You should cover your knees and shoulders, so no tank tops or shorts allowed inside. Some of the larger temples, like Wat Doi Suthep, will have shawls, pants, or wraps for you to rent, but smaller temples won't, so you should go prepared. Similarly, don't wear hats or sunglasses inside, and you should always take your shoes off before entering a temple.
Beyond clothing, you should also be careful about gestures. It's considered rude to point at others or the Buddha with your hands or your feet. It's also expected that people back away from Buddha, rather than turn their back to him, when leaving the temple.
Even though Chiang Mai can get hot, it's generally a good idea to bring some sort of covering when meandering through the old city. I regret the times I saw a beautiful temple and couldn't go in because of my bare shoulders!
2. Shop, Sample, and Stroll Through the Markets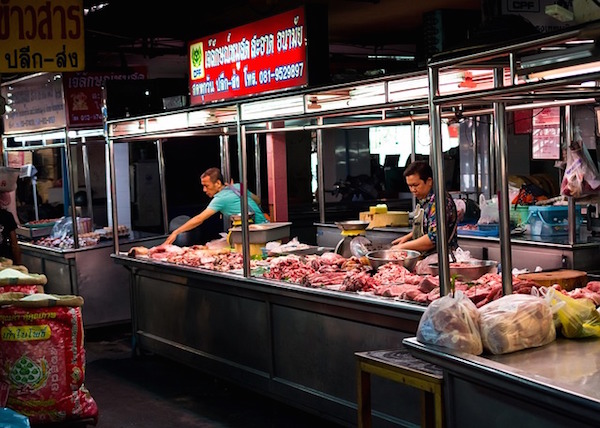 There are so many bustling street markets throughout Chiang Mai, it's almost hard to understand how they all fit! Some are daytime markets selling fresh fruits and vegetables, others are night markets for dinner, drinks, and shopping, and others fill the streets once a week for vendors to sell their crafts.
Discovering new foods and crafts at the markets was one of my favorite things to do in Chiang Mai. Note that the food tends to have fixed prices, but everything else is usually fair game for haggling. Below are my recommendations for must-see markets in Chiang Mai, followed by some tips for what to eat and buy!
Chiang Mai Markets You Should Visit
Night Bazaar: This market's open every single night from 6pm until midnight. It's mainly a shopping market with a huge number of clothes, souvenirs, shoes, watches, and other goods. Some indoor shops sell real designer brands, but most goods out on the street are knock-offs. You won't find as many high quality crafts here as you will at other markets (but you will find lots of pirated DVDs). There are restaurants all around the market, as well as a big outdoor food court and Muay Thai ring behind it. The Night Bazaar sprawls along Chang Klan Road.
Morning Market at Chiang Mai Gate: This morning market opens at 4:30 am and goes until noon at Chiang Mai Gate. Locals come here to buy fruits, vegetables, spices, and other foods. You can especially get a taste of local life if you show up early. Stalls with cooked food open up in this same spot around 5 pm for dinner.
Wua Lai Street Saturday Market: This Saturday night market stretches the length of Wu Lai Road from 4:30 PM until around 10 PM. In addition to delicious food, you can find beautiful handicrafts made of wood, paper, and silk. The area is also known for its silver-making studios.
Ratchadamonoen Road Sunday Market: The Sunday night market is similar to the Saturday night one. It stretches over a kilometer down Ratchadamnoen and Pra Singh Roads and is ever-growing! You'll find amazing food stalls, traditional handicrafts, artwork, and clothes. Come here, rather than the Night Bazaar, for authentic Thai crafts. Keep in mind that it can get packed by 6 or 7. You might end up doing a slow shuffle through big crowds.
Warorot Market: This large market in the center of Chiang Mai is open all day, every day. Some stalls close down around 6 pm, while others stay open well after dark. The main attraction is the countless food stalls selling all manner of Thai snacks, cooked foods, meats, and fresh fruits and vegetables. You'll also find handicrafts and textiles from northern hill tribes on the side streets. Warorot Market is located at the end of Chiang Moi Road, near the Ping River
Muang Mai Market: Touted as a "raw fooder's paradise," Muang Mai Market is great for wholesale fruit at unbeatable prices. It's smaller than some of Chiang Mai's other markets. You can also buy vegetables, meat, and seafood here. Muang Mai Market is open from dawn until dusk and is located on the northeastern side of the old city on Muang Samut Road.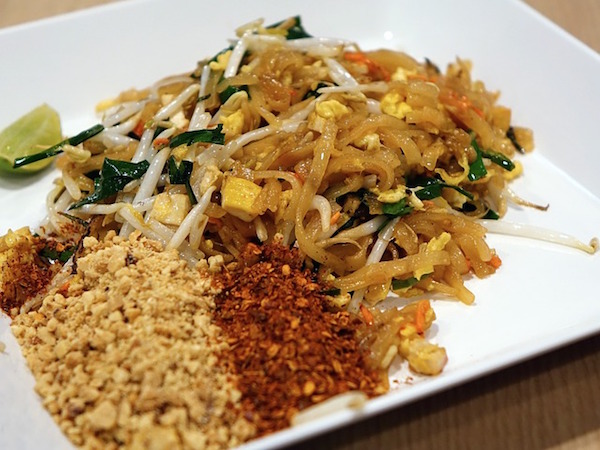 What to Eat
Now let's get to a subject of utmost importance - food! Chiang Mai street food is incredible and oh so cheap. You'll probably end up spending somewhere between $1 and $3 for some of the best dinners of your life.
Make sure to try khao soi, the speciality dish of Chiang Mai. It has egg noodles in a coconut curry broth and is usually served with lime, roasted chili, mustard greens, shallots, and crispy egg noodles on top.
If you're looking for stir fry, some great options are pak boon fai deang (morning glory), pat kha pao (a stir-fry with chili and basil), and pat prik gaeng (a red curry stir fry). Kaen khanun, or jackfruit curry, is also a delicious, unique kind of curry.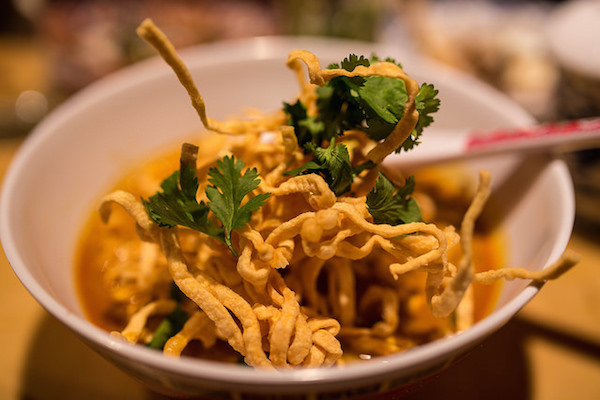 Khao soi is the specialty of Chiang Mai. So. delicious.
For meat, you might try the khao kha moo (stewed pork shank or knuckle often served with boiled egg, raw garlic, pickled mustard greens and chilly vinegar), kai yang (barbecued chicken), or sai oua (a grilled herb sausage). You might also try larb, usually ground pork or chicken cooked with spices and sometimes the blood of the animal.
Some ubiquitous dishes you might be familiar with are pad thai, pad see ew, and tom yum soup, a spicy soup with lemongrass, kaffir lime leavs, galangal (Thai ginger), lime juice, fish sauce, and chili peppers.
Two of my favorite snacks I discovered in the markets of Chiang Mai were steamed quail eggs, often sweetened with coconut, and miang kham, bite sized snacks wrapped inside cha plu leaves. They usually contain peanuts, ginger, chillies, shallots, green mango, and onions and are a taste explosion of sweet and spicy.
You'll also be able to find crickets and other insects to snack on, but for some reason I never found myself in the mood...
Finally, you'll see fresh juices and smoothies everywhere with all kinds of familiar and exotic fruits. One fruit that you should try for the experience - though maybe not the taste - is durian fruit. Hailed as the King of Fruits, this controversial fruit is loved by some and despised by others. I'm glad I tried it, but to be brutally honest, the texture and taste reminded me of warm garbage.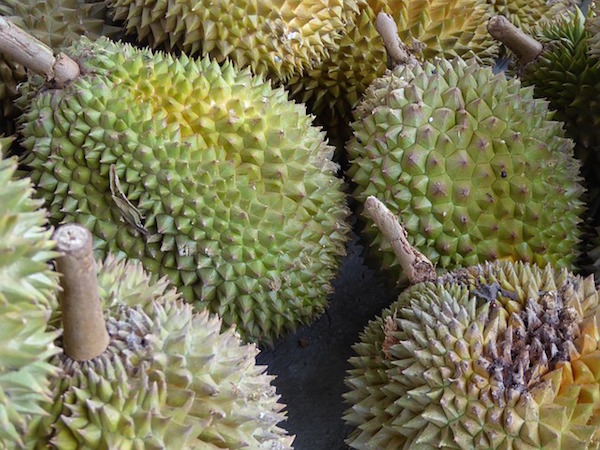 Durian, king of the (gross) fruits.
What to Buy at the Markets
One of my favorite things to buy at the markets was clothing. You can find colorful patterned pants, dresses, jumpers, shirts, and scarves at super reasonable prices, though the quality can vary. You'll also find leather sandals and handcrafted jewelry.
You'll find traditional crafts made of wood, silk, ceramics, and paper, as well as pretty lacquerware, typically bowls, boxes, and bracelets. You can also find lots of soaps and lotions with natural ingredients - coconut oil is a big ingredient.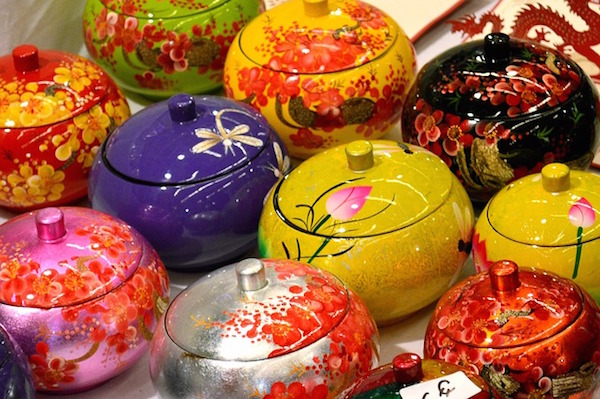 You may also be interested in the singing bowls, which are used for meditation and relaxation. The typically hand-hammered brass bowls come with a handle that you move around the outside at a steady pace to produce a steady ringing sound.
Again, the Saturday and Sunday night markets are the best places to find traditional handicrafts, while the Night Bazaar has a lot of clothes and knock-off goods.
3. Make Friends with Elephants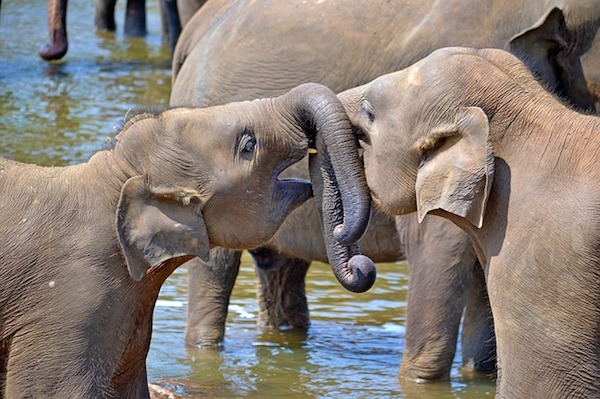 One of my most memorable experiences from Chiang Mai was visiting elephants. Three things I learned: elephants have very thick, wiry skin, their eyes show a great deal of intelligence and understanding, and they will eat a huge cluster of bananas in one gulp if you leave it unattended on the ground.
You might have heard the sad statistics about elephant endangerment in Asia as a result of poaching and habitat destruction, as well as the huge problem of mistreatment of elephants in the tourism industry. Elephants are not actually supposed to carry weight on their back for longer than a few hours a day, and many tour agencies force them to carry people and wooden structures for eight hours or more. They also suffer abuse at the hands of their owners who want them to be docile for visiting tourists.
Fortunately, there are three great elephant sanctuaries outside of Chiang Mai that rescue abused elephants and provide them with a caring, safe environment to live. These sanctuaries invite visitors to meet the elephants and learn about ethical and sustainable eco-tourism. In general, it's best to look for a place committed to humane practices that will let you meet, feed, and bathe elephants, but not ride them.
Below are three suggestions for elephant sanctuaries outside of Chiang Mai where you can meet and make friends with these magnificent animals.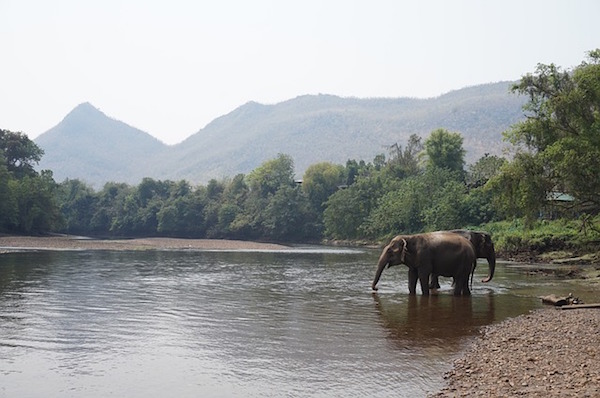 Elephant Sanctuaries Outside Chiang Mai
Elephant Nature Park: This center for elephant rescue and rehabilitation is probably the most established and well known among travelers. Also a rescue for dogs, cats, and buffalo, Elephant Nature Park lets you visit for a half day, full day, or overnight stay. It also has options for week-long volunteering. These are the prices for the day and overnight visits. You can find all the details on the Elephant Nature Park website.
Short visit: 9 - 3:30, 2,500 baht, about $72
Full day visit: 7:40 - 5:30, 2,500 baht, about $72
Overnight visit: 7:40 am to 5:30 pm next day, 5,800 baht, about $166
Elephant Jungle Sanctuary: I stayed overnight in Elephant Jungle Sanctuary, the newest center that opened in mid-2014. You can visit for a half day in the morning or afternoon, a full day, or a full day with an overnight. These are the visiting options:
Half day morning, half day afternoon: 1700 baht, about $49
Full day: 2,400 baht, about $69
Full day with overnight: 4,900 baht, about $140
I had an amazing experience staying overnight. I met fellow travelers from all over the world, learned from the sanctuary's owners, and got a tour of their village (which, surprisingly, was a Christian village with a church). We made dinner, drank locally made rice wine, and went on a morning hike with one of the sanctuary's elephants. The full day before also involved feeding and spending time with elephants and bathing them in the river and "mud spa."
Boon Lott's Elephant Sanctuary: Like the others, this sanctuary cares for rescued and retired elephants. This 500-acre center was named after its first rescued elephant who broke his back legs and received the first elephant wheelchair. People typically stay at Boon Lott for at least one night. The price to stay in their guesthouse is 5,000 baht per night, or around $140.
4. Get a Thai Massage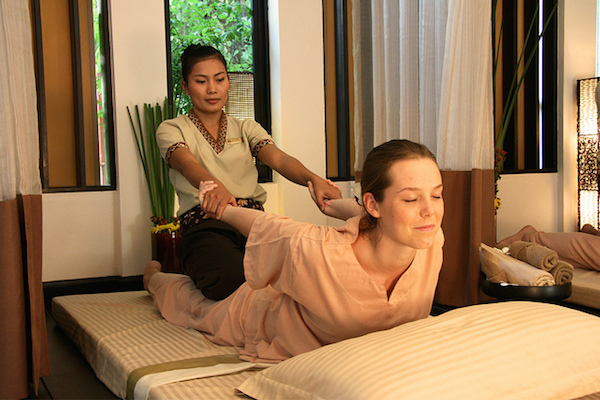 Tara Angkor Hotel/Flickr
There's a huge spa industry in Chiang Mai, and you'll see massages advertised everywhere throughout the old city. There are casual places where you can just walk in to higher end day spas that offer multi-hour combined packages.
While people may have an association of cheap massage places with sex work, I didn't find that to be an issue here, at least not at places in the Old City. For the most part, I'd say use your best judgment that the place is casual, but not seedy. Thai massages range from only about $5 to $15 for an hour.
Most places offer a variety of massage types, but you should definitely try the traditional Thai massage when you're in Chiang Mai. It's an ancient healing practice that targets pressure points. You'll be given loose clothes to put on. In addition to rubbing, the massage therapist will compress and stretch parts of your body and put you into passive yoga positions, like supine twists.
I was a little nervous trying it for the first time, but I absolutely loved it. I did have a couple Thai massages where the pressure was way too intense, but I just asked the massage therapist to use a lighter touch.
Massage parlors also offer foot massages, head, neck, and back massages, coconut oil massages, and skin treatments. It's customary to tip for good service, perhaps 50 to 100 baht (between $1.50 and $3.50). Also note that you should always take your shoes off before entering; the first part of the massage will be washing your feet.
Here are a few recommendations for spas in Chiang Mai.
Where to Go for a Thai Massage
Kiriya Spa Vana: This higher end spa has beautiful ambiance and amazing massages. Thai massages are 500 baht (about $14) for one hour. It also has lots of other options for massages and skin treatments, like citrus massage oil massage, cappuccino body scrub, and a chocolate, cinnamon, and ginger body mask. It's a good idea to make an appointment, but they may be able to take walks in at quieter time of days. Address: 47/14 Samlan Road
Nimman House: This spa also has a nice ambiance and great massages, and the prices are a bit lower. A Thai massage is only 250 baht (about $7), and some of its other offerings include hot oil massages, milk cream massages, body scrubs, facials, and steam rooms. The mattresses are on the floor, rather than raised up. You usually don't need to make an appointment. Address: 59/8 Nimmanhaemin Road
Le Lux Thai Spa: This more casual massage place gives high-quality massages in a communal room. Hour-long Thai massages are only 200 baht (about $5-$6). Address: 11/6 Moonmuang Road
Green Bamboo Massage: This spot uses organic, homemade cosmetic products. Thai massages are 250 baht (about $7). Some other massages on the menu include coconut oil, aloe vera, warmed bamboo stalk, and Tok Sen, a deeper technique that involves a "wooden stick and hammer." Address: 1 Moon Muang Road
Cheeva Spa: Cheeva is one of the top-rated spas in Chiang Mai. It also has the most expensive Thai massage at 1,200 baht (about $34). It also has all kinds of spa packages that are two to four and a half hours long. Address: 4/2 Hussadhisewee Road
Beyond these recommendations, you can also walk around the Old City and find numerous Thai massage places with hour-long massages between 200 and 250 baht. I went to a few random spots, and the only negative experience I had was that the pressure was too intense. The massage therapists lightened up when I asked.
5. Take a Thai Cooking Class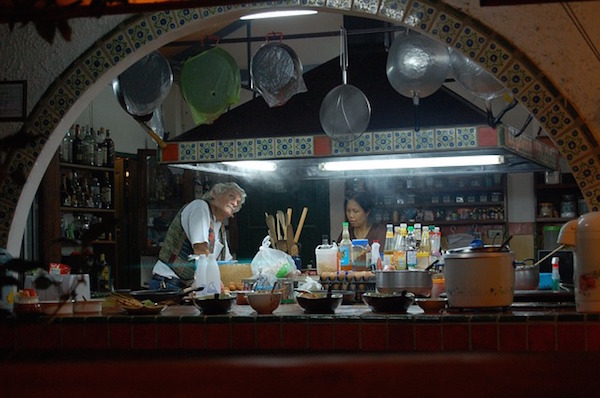 If you're a fan of Thai food, then you might be interested in learning how to make it! Several Thai cooking schools around Chiang Mai offer half day and full day classes, where you'll learn to make a variety of dishes. Most classes first take you to a market, where you buy and learn about fruits, vegetables, and spices.
I made tom yum soup, green curry with chicken and vegetables, pad thai in an omelette, and sticky rice with mango. It was delicious; my only regret was not being able to eat it all. The prices are typically only about $30 per person.
Thai Cooking Schools in Chiang Mai
Here are a few of the top cooking schools in Chiang Mai. In choosing, you should think about whether you want to do a full-day or half-day course and whether you want to drive out to a farm or go to a school in the city.
All of the classes include transportation, and most share similar options on the menu - usually a type of curry, stir fry, appetizer, noodle dish, and dessert. As far as I know, all of them can be vegan or vegetarian.
Thai Farming School: This class takes you out to the owner's organic farm for cooking. First, you'll get picked up from your hotel around 8:30 AM and head to a market to pick out ingredients. You'll be back at your hotel around 4:30 or 5:00. The price, which is all inclusive, is 1,300 baht (about $37).
Before your cooking class, you'll get a guided tour of a market and pick out fruits, vegetables, and spices.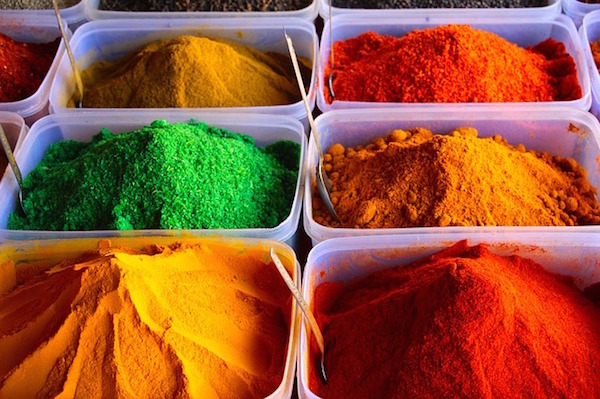 Basil Cookery School: You can take a morning (9-3) or afternoon (4-8:30) class at this school in the city. You'll learn seven dishes, and the classes are limited to one to seven people. The price 1,000 per person, or about $29.
Thai Orchid Cookery School: This school in the Old City also keeps its classes small at between two and ten people. The full day course from 9:30 to 3 costs 1,200 baht (about $34) and the half day course from 10 to 1:30 costs 1,200 baht (about $26).
6. Watch Muay Thai (or Go to a Muay Thai Camp)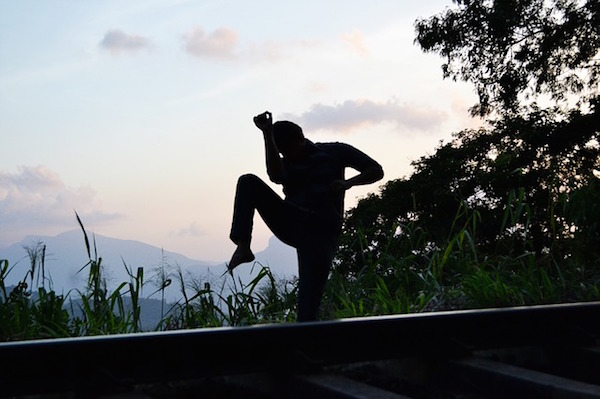 Muay Thai is a combat sport similar to boxing, but fighters also use their elbows, knees, and feet. When they practice this "Art of Eight Limbs," Muay Thai fighters use parts of their body to mimic weapons. Their hands are the sword and daggers, shins and forearms are armor, elbows are hammers, and legs and knees are the axe and staff.
You can find Muay Thai matches on a nightly basis throughout Chiang Mai, though the more authentic fights that locals attend happen once a week. If you're interested in learning Muay Thai, you could also take classes or attend a longer training camp.
Muay Thai Matches in Chiang Mai
Thapae Boxing Stadium: This stadium hosts 6 to 8 Muay Thai matches every night from Monday to Saturday. Tickets are 400 baht ($11) for regular admission and 600 baht ($17) for ringside "VIP" seats. You can just show up. The entrance is on Moon Muang road, opposite Thaphae gate.
Kawila Boxing Stadium: This less touristy stadium hosts fighters who are competing to become nationally known. It holds ten fights every Friday at 8. The prices are also 400 baht for regular admission and 600 for VIP seats. Kawila is one block south of Thapae Road.
Loi Kroh: Fights are held here three to four nights a week on Loi Kroh Road behind the Night Bazaar. You'll see both Thai and foreign Muay Thai fighters. The prices are the same as the other stadiums. You probably don't need VIP seats - all the chairs are plastic and you can pretty much sit wherever you want.
Several gyms offer Muay Thai camps and accommodations so you can learn this ancient form of combat.
Muay Thai Training Centers in Chiang Mai
All these gyms offer classes for both experienced Muay Thai fighters and complete beginners.
Lanna Muay Thai Boxing Camp: Here, you can sign up for a single class or stay for a month or more on site. It's 300 baht ($8 to $9) for a class and 8000 baht (about $230) for a full month of training.
Lanna Muay Thai Boxing Camp: This spot also has single classes or accommodations for a month+ of training. A week costs 2,500 to 3,000 baht ($70 to $85) and a month costs 8,000 to 9,000 baht. High season is November to March and low season is April to October.
Lanna Muay Thai Boxing Camp: Santai Gym is another good spot for classes or long-term training. A single day of training is 600 baht ($16 to $18) and one month is 10,000 baht (about $286).
Other reputable Muay Thai gyms in Chiang Mai are Gym Bangarang Muay Thai & MMA Training Camp and Hongtong Muay Thai Gym.
7. Explore the Trendy Neighborhood of Nimmanhaemin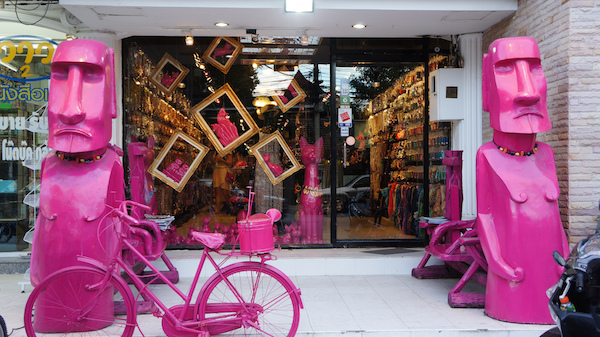 Jill Chen/Flickr
Nimmanhaemin is a trendy area northwest of the Old City. While the Old City is more hotels and hostels, Nimmanhaemin is an area where people live. You can find lots of cafes, restaurants, shops, live music, art galleries, spas, salons, clothing stores, and boutiques.
There are some really good coffee spots with fast, free wifi, thanks for the student population from the nearby Chiang Mai university and Chiang Mai's group of "digital nomads," people who work remotely. Some great Chiang Mai cafes in Nimmanhaemin are Librarista, Marble Arch, Wawee Coffee, Ristr8to, and Coffee Bar.
You should also seek out the Nimman Promenade for boutiques and specialty shops, as well as the Ji-Qoo Art Gallery to see works by local artists. If you're in the mood for a haircut, check out New York New York Hair Studio. It caters to locals and westerners, and I got one of the best and least expensive haircuts of my life there.
8. Experience the Unforgettable Yi Peng Festival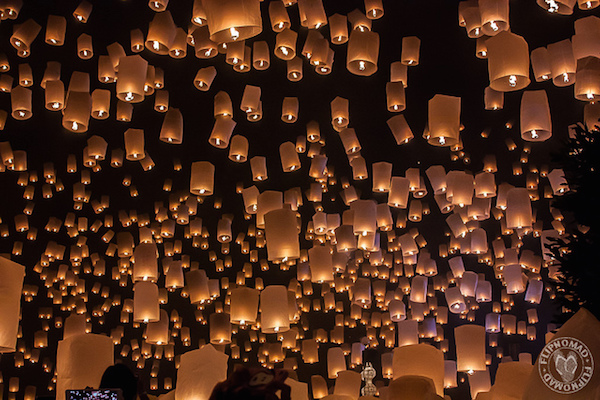 Flip Nomad/Flickr
Chiang Mai has one of the largest celebrations of the Yi Peng festival of lights every November during the full moon. This celebration of spiritual cleansing and renewal and good luck coincides with Loi Krathong, where people arrange flowers and candles on baskets and float them down the river (these floats are called krathongs).
Chiang Mai holds the most elaborate celebrations with three days of parades, fairs, float and lantern contests, fireworks, beautiful decorations on the temples, and beauty contests called Nopphamat Queen contests.
You can see and participate in everything for free - just head toward the Ping River - or you can buy tickets for the event at MaeJo University. Tickets for the MaeJo event are about $100.
8. Take a Yoga Class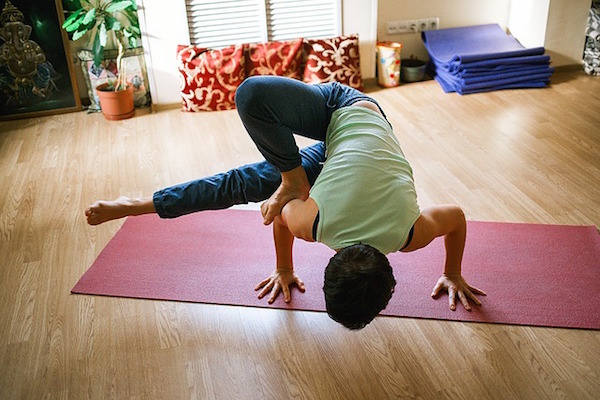 Health and wellness are a big focus in Chiang Mai, which you can see with the ubiquitous spas, vegetarian restaurants, and yoga studios. There are great studios throughout the seat with classes suitable for people of all levels. Many classes are geared toward tourists and English-speaking expats, so all of the suggestions below offer classes in English.
They typically cost just about $5 to $6 for an hour to an hour and half. Some also offer yoga teaching training, multi-day yoga retreats, and massage therapy classes.
Yoga Studios in Chiang Mai
Wild Rose Yoga: This studio has classes everyday at 10 am and 6 pm. You can find it on Soi 4/1, a very narrow road (too narrow for cars) off of Phrapokklao Soi 4.
Blue Garden Yoga: This studio has daily yoga classes, plus yoga teacher and massage therapist training. Classes are usually at 9 AM and 7 PM. It has a beautiful semi-open space with plants and flowers. Word to the wise: wear bug spray!
The Yoga Tree: offers classes in yoga, pilates, dance, and meditation, as well as training courses. It has several classes throughout the day.
Other yoga schools in Chiang Mai are Mahasiddha Tantra Yoga School, Om Ganesha Yoga, Wise Living Yoga Academy, Freedom Yoga.
9. Chat With a Buddhist Monk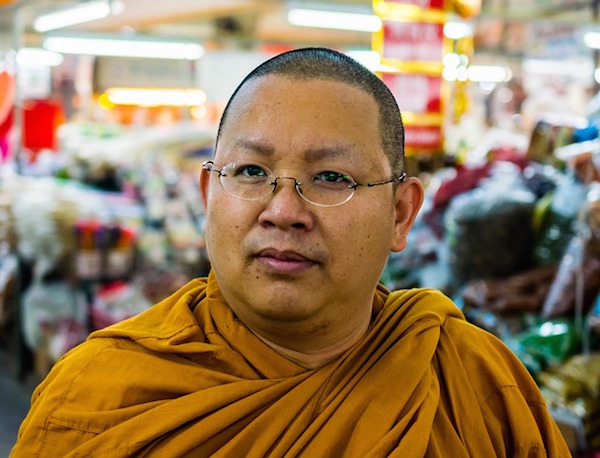 Would you like to learn more about Buddhism, Chiang Mai, northern Thai culture, Thai language, or where to find the best pad thai? You can talk about anything you want during these exchanges with Thai monks offered at various temples throughout the week.
These "monk chats" are a really cool opportunity to exchange language, culture, and conversation and gain insight into Thai culture. A lot of young monks participate to practice their English.
They're casual conversations, and you can talk for as long or as short a time as you like. If you're looking to learn more about Chiang Mai and chat with locals, then you should take advantage of one of these unique opportunities.
Times and Locations of Monk Chats in Chiang Mai
Here are some of the temples that offer monk chats, along with the times.
Wat Chedi Luang: daily from 9 AM to 6 PM. Up to 50 young monks sit outside at large tables to chat with visitors.
Wat Suan Dok: Monday, Wednesday, and Friday, 5 to 7 PM
Wat Umong: Monday, Wednesday, and Friday, 5:30 to 7:30 PM
MCU Buddhist University, Chiang Mai Campus: Monday, Wednesday, Friday, 5 pm to 730 pm
Doi Suthep Temple: daily from 1 to 3 pm.
10. Visit the Hill Tribe Villages in Northern Thailand
\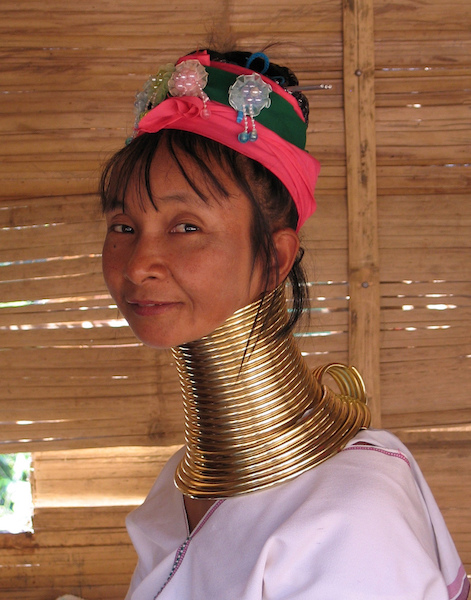 Donna Cymek/Flickr
The main hill tribe peoples that live outside Chiang Mai are the Akha, the Palong, the Lahu, the Lisu, and the Karen, also referred to as the Long Necks because of the brass rings that women traditionally wear around their necks. Several groups give you the opportunity to visit and learn about the villages in northern Thailand.
Ideally, the group you journey with should employ local villagers as guides and liaisons between visitors and the communities. A couple reputable touring groups are Thailand Hilltribe Holidays and All Thailand Experiences. You'll have the opportunity to go to markets, try new foods, lend a hand on farms, and possibly stay overnight in a village.
You can also check out the Baan Tong Luang Village, an exhibition village featuring five hill tribe cultures. You can take a taxi to this exhibition village; no need for a guided tour.
11. Go Rock Climbing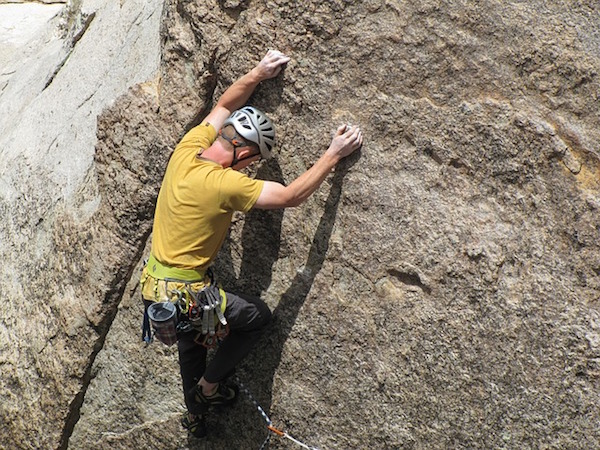 There's some epic rock climbing outside of Chiang Mai according to a friend of mine. As a non-rock climber myself, I'll have to take his word for it. The epicness is due to the limestone cliffs surrounding Chiang Mai. One especially famous crag is called Crazy Horse Buttress.
You can climb with a group or private guide and rent equipment or bring your own. The best group is Chiang Mai Rock Climbing Adventures. It's about $57 for a full day of climbing with a private guide, transportation, lunch, and climbing gear. If you have your own gear and don't need a guide, they'll drive you to the crag and back for just $10 or so. They also have multi-day climbing courses and an indoor climbing wall in their gym.
12. Brave the Rapids on the Mae Teng River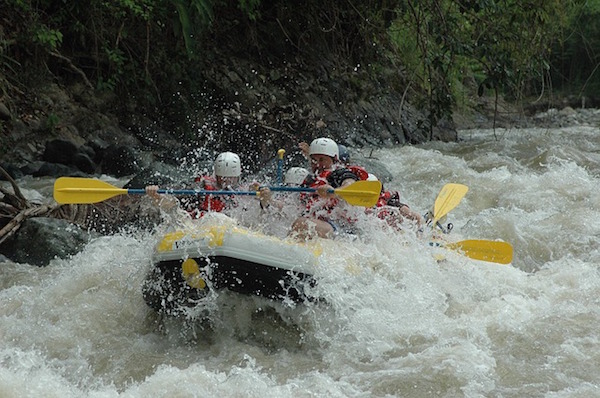 People of all ages and experiences levels can go out whitewater rafting on the nearby Mae Teng River. Some good rafting tour groups are Siam River Adventures, Chiang Mai Adventure, Active Thailand, and All Chiang Mai Tours.
All inclusive day tours are about $52. Some tours combine whitewater rafting with other activities, like jungle trekking or visiting elephants. When you're not keeping your eye on the rapids, you may see animals, maybe even elephants, in the jungle along the river's shore.
13. Zipline Over the Jungle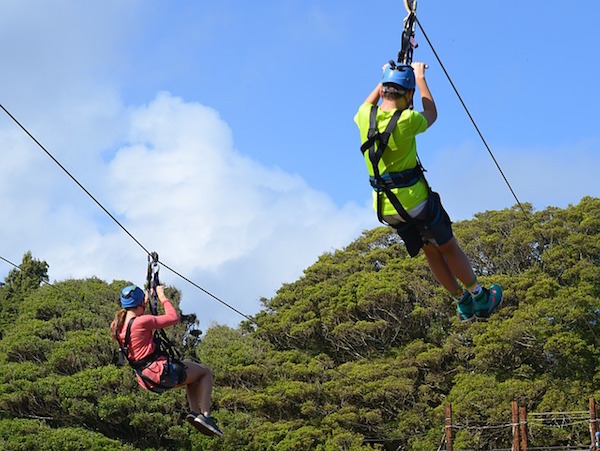 Keeping in the theme of outdoor adventure, ziplining is another fun activity in the jungle outside Chiang Mai! You can fly over the jungle and maybe even see gibbons up there with you in the trees.
Ziplining is one of the more expensive of the Chiang Mai attractions at about $100 per person. The best groups to take you out for the day are Chiang Mai Zipline (Flight of the Gibbon), Zipline Chiang Mai, Eagle Track Chiang Mai, Jungle Flight, and Flying Squirrels.
14. Trek Through the Jungle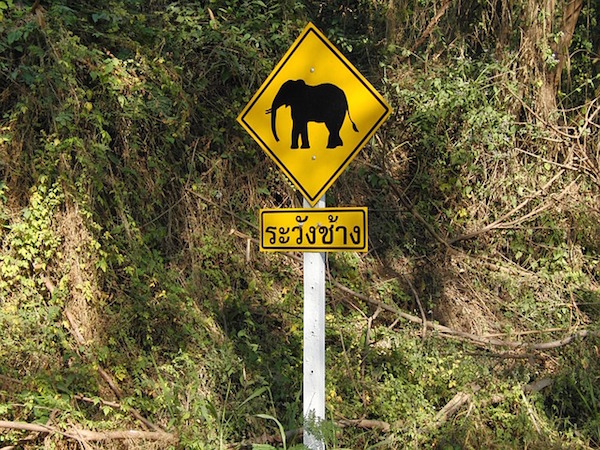 If you want to get outside but perhaps stay at a normal height and away from any white water rapids, then consider singing up for a jungle trekking tour. There are literally hundreds of options and tour groups. When trying to decide, look to see if a group is certified the Tourism Authority of Thailand, as that means it maintains certain safety standards.
Some highly rated trekking groups are Pooh Eco Trek, All Chiang Mai Tours, Trekking Collective Co, and Next Step Thailand. You can go out for a day or stay overnight for one or more days. The cost is around 1000 baht, or $29, for a full day. Prices tend to go down if you sign up with a larger group of people.
15. Attend a Khantoke Dinner and Show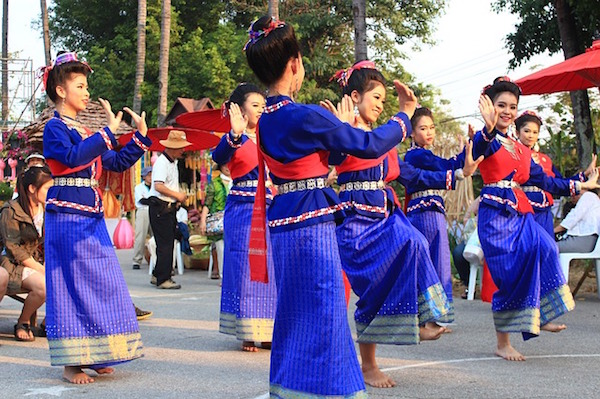 Khantoke dinners are a centuries-old Lanna tradition. You sit on the floor around a bamboo tray laden with a variety of northern Thai dishes. Some of these foods include fried pumpkin, tomato and minced pork dip, red chili, fried chicken, pork curry, and sticky rice.
As you eat, you watch traditional Thai dances and cultural performances. Two famous ones are the candle dance and sword dance. You may also step outside to see more costumed dances and (spoiler) surprise fireworks at the end.
The dinner is a rather touristy outing, but the dances are really lovely. The dinner, show, and transportation cost about $25; only drinks aren't included in the price. Two major Khantoke dinner restaurants are Old Chiangmai Cultural Center and Khum Khantoke.
16. See a Cabaret Show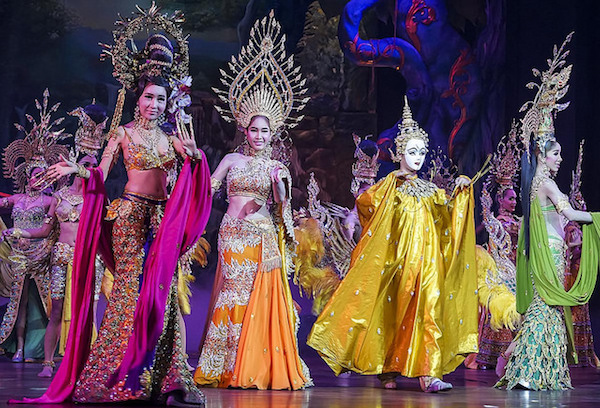 John Shedrick/Flickr
Cabaret shows, usually with transgender dancers or performers in drag, are popular in Chiang Mai and throughout Thailand. Commonly known as ladyboy shows, they involve choreographed dances and extravagant costumes. The shows can be interactive, so don't be surprised by some touchy-feely exchanges if you're in the front row.
To see a cabaret show, check out the nightly performance in Chinag Mai in Ansuan Market. It's every night at 9:30, but you should probably buy your ticket 8 or 9. The ticket includes a drink and a snack.
18. Rent a Motorbike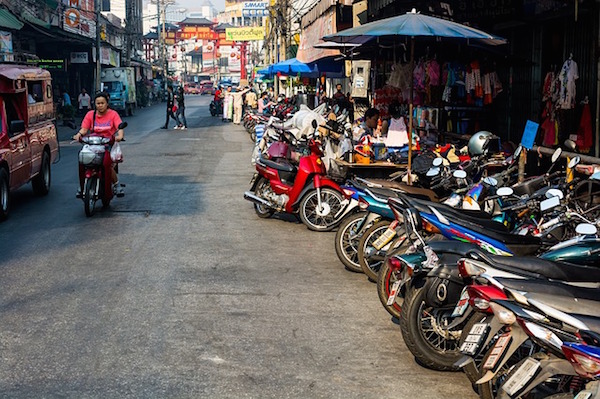 Are you eager to try out your motorbiking skills? There are lots of rental places throughout the city where you can rent a motorbike for a day or more. Rentals can be as cheap as $5 a day, while more powerful bikes for off-roading may cost between $20 and $30 a day.
You can drive around the city, or go off the beaten track to explore northern Thailand. One popular motorbike trip takes you to the golden temple on the mountain, Wat Doi Suthep, and on to dirt roads that pass reservoirs.
If you're feeling confident with your driving skills, you could also make the mountainous drive to the small town of Pai, which sits north of Chiang Mai. I say you have to be confident because the road to Pai is famous for its 762 curves, as well as its "sick stations" along the way for travelers who chose to take the bus.
As someone prone to motion sickness, I didn't make the trip. If I did have the choice, though, I would take a motorbike rather than brave the topsy-turvy bus!
If you are renting a motorbike, remember one key piece of information: Thai people drive on the left side of the road!
19. Check Out Chiang Mai University
Chiang Mai University sits on over 700 acres west of the Old City. If you're looking to get into greener spaces, you'll enjoy walking or biking along its beautiful grounds. Beside the gardens, there are several great cafes, vegetarian and vegan restaurants, a small art gallery, and a geology museum.
Due to a recent problem of Chinese tourists sneaking into classes, the university started charging an entry fee of $1 to $2 for visitors. It's a great place to walk, have a picnic, see how local and visiting students live and study, and step away from the city.
20. Get a Bamboo Tattoo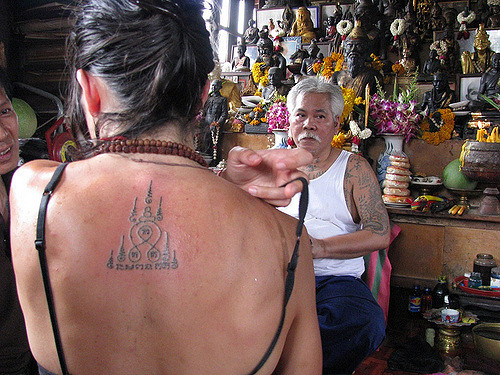 Amanda Roberts/Flickr
Want to make sure your trip to Thailand is an experience you'll never forget? You might commemorate your travels with a traditional Thai bamboo tattoo.
Tattooing with bamboo is a technique that's over 3,000 years old. It involves one or more needles attached to a bamboo stick. One advantage of this technique is that the tattoo has a faster healing time.
Buddhist monks would get tattoos for protection and to show faith. Thai soldiers got them as well. According to legend, Thailand has never been occupied because of the power of the soldiers' bamboo tattoos.
There are some traditional sacred tattoo designs called Sak Yant tattoos that are usually performed by monks. Not all monks will tattoo women, as custom prohibits touching between the sexes. While it's still possible to get a Sak Yant tattoo at various temples, you should be careful about the standards of hygiene.
A few highly rated bamboo tattoo parlors in Chiang Mai are Naga Tattoo, Deja Vu Tattoo, and Sam Tattoo.
Visiting Chiang Mai: Final Thoughts
Chiang Mai is a city that lingers with you. I can still clearly recall the incense-filled halls and clanging bells of beautiful ancient temples, as well as the bustle of night markets filled with unbelievably delicious street food.
Not only is Chiang Mai very affordable, but it's also very easy to navigate. Because tourism is a large part of the local economy, you'll have no trouble arranging tours and transportation or finding things to do. In fact, you may find that you have too much on your agenda, between your own plans and the people who approach with flyers for Muay Thai fights and cabaret shows.
Beyond the temples, street food, markets, and surrounding natural beauty, I also loved Chiang Mai's focus on health and wellness. Traveling can wear you down, but in Chiang Mai you can easily take care of your physical and spiritual health with yoga, Thai massages, steam rooms, fresh vegetables, and an endless array of smoothies.
While Chiang Mai has a nightlife scene, it's not a huge party city like some of the southern Thai islands. You'll find that fellow Chiang Mai backpackers, travelers, and expats are more interested in culture, outdoor activities, conservation, and amazing food, all of which northern Thailand has in abundance.
If you're traveling to Thailand, then Chiang Mai, the lovely Rose of the North, should definitely be in your plans. After a few days in this happy, laid back city, you might find, like I did, that you don't want to leave!
Have friends who also need help with test prep?
Share this article!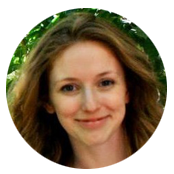 About the Author
Rebecca graduated with her Master's in Adolescent Counseling from the Harvard Graduate School of Education. She has years of teaching and college counseling experience and is passionate about helping students achieve their goals and improve their well-being. She graduated magna cum laude from Tufts University and scored in the 99th percentile on the SAT.
Get Free Guides
to Boost Your SAT/ACT