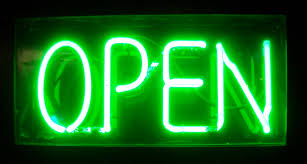 If you're worried about getting into college, we're here with some news that may ease your mind: There are open admission colleges (aka open enrollment colleges), colleges that offer admission to all students provided that they have a high school diploma or GED. Regardless of your GPA or standardized test scores, you can have the opportunity to pursue a college degree at one of these schools.
In this article, we'll define open admission colleges, explain the pros and cons of attending a college with open admissions, and provide you with a list of four-year colleges with a 100% acceptance rate.
What Is an Open Admission College?
Open admission, or open enrollment, means that everybody who has a high school diploma or GED can attend. Nobody is rejected. Open admission schools have an acceptance rate of 100%. Generally, you don't have to take the SAT or ACT to be admitted, but many open admission colleges require placement tests.
Types of Colleges That Are Open Admission
There are public, private independent, private liberal arts, and private religious colleges that are open admission. Examples of public open admission colleges include UTEP, Metropolitan State, and Weber State. The University of Pikeville is an open admission liberal arts college. Arlington Baptist College and Jarvis Christian College are open admission religious colleges.
Also, some colleges with open enrollment, including Baker College and Dixie State University offer both associate (2-year) and bachelor's (4-year) degrees. Furthermore, some open admission universities offer distance or online education.
The majority of community colleges are open admission. At a community college, you can get a trade certificate, an associate degree, or transfer to a 4-year college to get your bachelor's degree.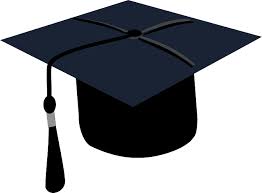 Community Colleges (2-Year) vs. Open Admission Colleges (4-Year)
Although most community colleges and all 4-year open admission universities accept anyone who applies, there are still some major differences between the two types of programs. Most importantly, the bachelor's degree you receive from a 4-year college is a more advanced degree and will provide more job opportunities than the associate degree you receive from a 2-year college. Nonetheless, each type of school has its own benefits. Let's go through them.
Benefits of Attending a Community College
Even though 4-year colleges tend to be more highly regarded than community colleges, community colleges do offer some advantages.
Lower Cost
Most community colleges are a fraction of the price of 4-year colleges. According to the National Center for Education Statistics, the average cost of tuition and fees for 2019/2020 at a public two-year school was $9,700, significantly less than the average cost of a year at a public four-year school ($14,900).
You Can Transfer to a Four-Year College
Community colleges offer you the opportunity to transfer to a 4-year college and get a bachelor's degree. In fact, many public 4-year colleges offer guaranteed admission to in-state community college students if they fulfill certain requirements.
Some of my former students attended community college and were able to transfer to prestigious colleges like UC-Berkeley and UCSD.
Many Community Colleges Offer Certificates in Specific Trades
Whereas 4-year colleges tend to offer degrees in more academic or scholarly fields, most community colleges offer certificates in trades that directly lead to employment. The majority of certificate programs can be completed in less than a year. Common certificate fields of study include health care, cosmetology, auto mechanics, and computer and information services.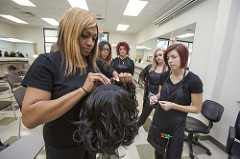 You can get a cosmetology certificate at a community college. (COD Newsroom/Flickr)
Benefits of Attending a Four-Year College
Besides the increased opportunities and higher income you're likely to receive if you get a bachelor's degree vs. an associate degree, there are additional benefits of attending a 4-year college right out of high school.
You're More Likely To Get a Bachelor's Degree
Students are more likely to get a bachelor's degree if they start their post-high school education at a 4-year college. In my experience, only the most motivated students who attended community college ended up transferring and receiving bachelor's degrees.
While everyone at a 4-year college is pursuing a bachelor's degree, many community college students aren't. You have to be more driven and fulfill all the necessary requirements to transfer to a 4-year college.
Better Social Life
Four-year colleges tend to offer better social lives for their students. Many community college students only spend time on campus when they're in class. The average age of community college students is older; there are many part-time students and older people who are trying to continue their educations.
At four-year colleges, even those where the majority of students don't live on campus, there are usually more extracurricular activities and out-of-class interaction between students.
Takes Less Time To Get a Bachelor's Degree
On average, it takes longer for a community college student to receive a bachelor's degree than it does for a student who starts at a 4-year college. According to the National Center for Education Statistics, the average time it takes to complete a bachelor's degree is:
71 months for students who begin at 2‐year colleges
55 months for students who begin at 4-year public colleges
50 months for students who begin at 4-year private colleges
The lower cost of community colleges might be offset by the additional time it could take to receive a bachelor's degree.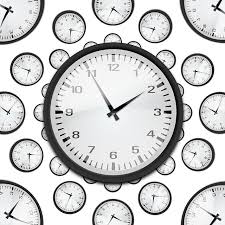 Open Admission vs. More Selective Colleges
You may end up deciding between an open enrollment college and a more selective college when you're making your college decision. I'll break down the advantages of each type of institution.
Benefits of Open Admission Colleges
Because of the lower admission requirements at colleges with open admissions, it may be easier to excel in more demanding subjects at an open admission college because you're likely competing with fewer gifted students, and you may be able to maintain a higher GPA. A higher college GPA can increase your chances of gaining admission to graduate or professional schools and getting certain jobs after you graduate from college.
Also, the cost of open admission colleges, especially public open admission colleges, is usually lower than those of more selective institutions. Even when comparing private colleges, colleges with open enrollment tend to be cheaper than more selective schools.
The tuition and fees for Arlington Baptist College, a private Christian college in Texas with open enrollment is $15,630. That's significantly cheaper than the $54,100 tuition and fees for Rice University, a selective private school in Houston, Texas. For comparison, the tuition and fees for Texas A&M, a public university, is $13,012 for in-state students and $40,896 for out-of-state students.
Lastly, open admission colleges offer you the opportunity to be around more diverse types of students. Open enrollment colleges typically enroll many more older students and part-time students who might have full-time jobs or families. More selective colleges tend to be composed mostly of students who did well in high school and attended college right after graduating high school. Part of the education you receive in college comes from being around different types of people who have different backgrounds and perspectives.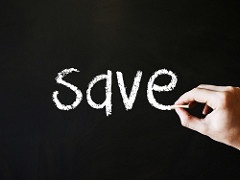 You can save money by attending an open admission college. (Images Money/Flickr)
Benefits of More Selective Colleges
Often, schools are judged based on their acceptance rates. Schools with higher acceptance rates tend to have worse reputations than more selective colleges. While you can accomplish your academic and professional goals by studying at any college, it can be more difficult to get certain jobs or admitted to more selective graduate school programs from a less prestigious university.
More selective colleges often have a higher caliber of student. In college, you learn from and are inspired by your peers. More selective schools have a greater percentage of driven students with advanced academic skills.
Lastly, more selective schools typically have more resources. Because they have more resources, more selective schools often have better dorms, academic facilities, and more prestigious professors.
List of Open Admission Colleges
All of the colleges on the list are 4-year colleges with 100% acceptance rates. I put the public colleges are in bold.
Besides these colleges, there are a number of colleges that are close to open admission. They have acceptance rates of between 97% and 99.9%. Assuming you meet minimum requirements, you'll almost definitely gain admission. Check out our list of schools with the highest acceptance rates.
Some seminaries and schools of religious teaching, like yeshivas and rabbinical colleges, are also open admission, but I didn't include them in this list.
Alabama
| | | |
| --- | --- | --- |
| School | City | State |
| Heritage Christian University | Florence | AL |
California
| | | |
| --- | --- | --- |
| School | City | State |
| Academy of Art University | San Francisco | CA |
| Life Pacific College | San Dimas | CA |
| National University | La Jolla | CA |
| Northwestern Polytechnic University | Fremont | CA |
Connecticut
| | | |
| --- | --- | --- |
| School | City | State |
| Holy Apostles College and Seminary | Cromwell | CT |
District of Columbia
| | | |
| --- | --- | --- |
| School | City | State |
| University of the Potomac | Washington | DC |
Idaho
| | | |
| --- | --- | --- |
| School | City | State |
| Boise Bible College | Boise | ID |
| Lewis-Clark State College | Lewiston | ID |
Kentucky
| | | |
| --- | --- | --- |
| School | City | State |
| University of Pikeville | Pikeville | KY |
Massachusetts
| | | |
| --- | --- | --- |
| School | City | State |
| Boston Architectural College | Boston | MA |
Maryland
| | | |
| --- | --- | --- |
| School | City | State |
| University of Maryland Global Campus | Adelphi | MD |
Michigan
| | | |
| --- | --- | --- |
| School | City | State |
| Baker College of Auburn Hills | Auburn Hills | MI |
| Baker College of Cadillac | Cadillac | MI |
| Baker College of Jackson | Jackson | MI |
| Baker College of Muskegon | Muskegon | MI |
| Baker College of Owosso | Owosso | MI |
Minnesota
| | | |
| --- | --- | --- |
| School | City | State |
| Metropolitan State University | St. Paul | MN |
Missouri
| | | |
| --- | --- | --- |
| School | City | State |
| Missouri Western State University | St. Joseph | MO |
| Harris-Stowe State University | St. Louis | MO |
Nebraska
| | | |
| --- | --- | --- |
| School | City | State |
| Wayne State College | Wayne | NE |
New Hampshire
| | | |
| --- | --- | --- |
| School | City | State |
| Granite State College | Concord | NH |
New Mexico
| | | |
| --- | --- | --- |
| School | City | State |
| New Mexico Highlands University | Las Vegas | NM |
| Western New Mexico University | Silver City | NM |
New York
| | | |
| --- | --- | --- |
| School | City | State |
| Medgar Evers College | Brooklyn | NY |
Ohio
| | | |
| --- | --- | --- |
| School | City | State |
| Ohio University Southern Campus | Ironton | OH |
Oklahoma
| | | |
| --- | --- | --- |
| School | City | State |
| Cameron University | Lawton | OK |
| Oklahoma Panhandle State University | Goodwell | OK |
Texas
| | | |
| --- | --- | --- |
| School | City | State |
| Arlington Baptist College | Arlington | TX |
| University of Texas at El Paso | El Paso | TX |
| Jarvis Christian College | Hawkins | TX |
Utah
| | | |
| --- | --- | --- |
| School | City | State |
| Dixie State College | St. George | UT |
| Utah Valley University | Orem | UT |
| Weber State University | Ogden | UT |
Washington
| | | |
| --- | --- | --- |
| School | City | State |
| City University of Seattle | Bellevue | WA |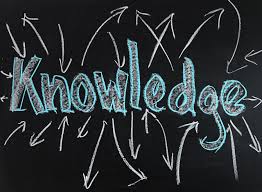 What's Next?
As you're going through the college application and selection process, make sure that you're researching colleges to make sure you attend the best college for you. Figure out whether you should go to a rural, urban, or suburban college.
If you're concerned about college costs, check out these 81 colleges with full ride scholarships.
Want to improve your SAT score by 160 points or your ACT score by 4 points? We've written a guide for each test about the top 5 strategies you must be using to have a shot at improving your score. Download it for free now:
Have friends who also need help with test prep?
Share this article!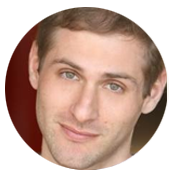 About the Author
Justin has extensive experience teaching SAT prep and guiding high school students through the college admissions and selection process. He is firmly committed to improving equity in education and helping students to reach their educational goals. Justin received an athletic scholarship for gymnastics at Stanford University and graduated with a BA in American Studies.
Get Free Guides
to Boost Your SAT/ACT