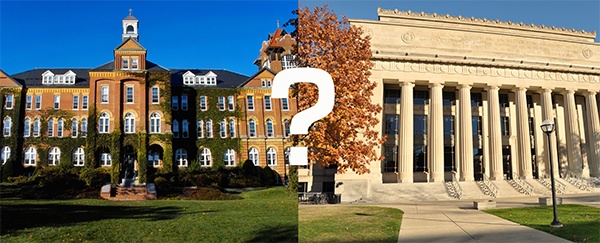 While you may end up deciding to apply to a mixture of public and private colleges, you should be aware that each type has its own general set of characteristics that may be more or less aligned with your preferences. Which type of school is cheaper? Which colleges are bigger, and what opportunities exist in private vs public universities?
In this article, I'll discuss the differences between public and private colleges that you should consider in your search.
What Are Public and Private Colleges?
Before we get to the main differences, let's take a second to define public and private colleges. Public colleges are higher educational institutions that are set up and funded by state governments. Well-known public colleges include the University of California, Ohio State University, the University of Alabama, and the University of Texas.
Private colleges are higher educational institutions that are set up and funded by individuals outside of the government. Private colleges may be either "non-profit" or "for-profit".
Non-profit private colleges are solely focused on providing a quality education for students and helping them to achieve academic and career goals. They answer to a financially disinterested board of trustees, not an owner and shareholders.
For-profit private colleges exist as businesses at the mercy of shareholders. Their goal is to turn a profit first and foremost. Though they strive to provide a quality education, if a program isn't making them money, they will cut it even if that's not in the best interests of their students.
Most reputable colleges are non-profit. This includes big names like Harvard, MIT, and Stanford. For-profit schools like University of Phoenix, Devry, and ITT Tech generally have poor reputations for helping their students and delivering a quality education. For the purposes of this guide, when we refer to private colleges we'll be talking about non-profit colleges only.
What Are the Main Differences Between Public and Private Colleges?
Funding and Tuition Costs
Public colleges are mostly funded by state governments. The government pays for the operating costs of public colleges and universities and oversees the operation of public colleges through boards and trustees. This influx of government money means that students do not pay the real cost of attendance - they pay the cost after significant subsidies from the government. For this reason, public universities can afford to offer lower tuition prices on average. Average tuition at public colleges for the 2014-15 school year was $9,139 for in-state students and $22,958 for out of state students.
Private colleges, on the other hand, are not funded by the government in any way. They rely on alumni contributors and tuition to pay for their programs. This usually forces students to carry the full cost of their education, leading to higher tuition prices. Average tuition at private colleges for the 2014-15 school year was $31,231.
Class Size and Demographics
Public colleges tend to have larger class sizes, especially at the introductory level. This may result in less direct access to professors and fewer class discussions. Many students come from in-state because of the lower tuition prices and higher admissions rate, so there may be less geographical diversity in the student body.
Private colleges have smaller class sizes on average. This means closer relationships between students and professors and more class discussion opportunities. There will also be more geographical diversity in the student body since in-state and out of state students are not given different tuition prices.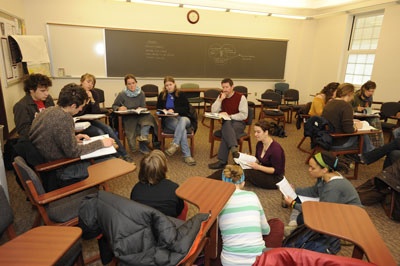 Class discussion at a small college
Degree and Program Offerings
Public colleges tend to have a larger student body and offer a wider variety of degrees and programs. The largest universities in the US are public, and some host undergraduate populations of over 40,000 students. At a public college, you'll be able to find pretty much any type of major program you want. However, you'll usually have to be more of a self-starter because there is less direct guidance from advisors.
Private colleges don't have the same large range of major choices as public colleges, and they tend to have smaller student bodies overall. There are some private colleges that have less than 500 students total. Private colleges make up for their lack of scope with more specific curriculum requirements or a specialized focus in liberal arts or engineering. They are also more likely to have excellent advisory systems and allow students to design their own courses of study.
Research Opportunities
Public universities, due to their abundance of government funding, often have cutting edge research facilities and virtually endless resources. Even with all of these possibilities, it can be difficult to stand out from the crowd and get the support of professors for your research efforts. But if you're willing to put yourself out there, public universities have some of the best opportunities in the country for intense academic research, especially in the hard sciences.
Private colleges may have less resources and facilities overall, but they make up for it with easy access to professors and individual encouragement of student research efforts. Many private colleges institute specialized research programs and opportunities for students. With small class sizes, you'll have more of a chance to get close to your professors and potentially work with them on projects.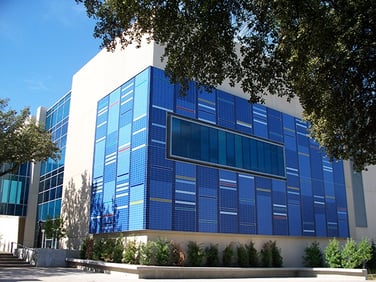 The Science Learning Center at the University of Texas, Dallas.
Campus Life
Public colleges usually have vibrant communities with a wide variety of extracurricular opportunities and a thriving party scene. There's something for everyone within the social scene, and you'll find many people who share your interests no matter how obscure they are. At public colleges, there's always something going on.
Private colleges may still have very diverse communities and lots of extracurricular opportunities, but everything typically exists on a smaller scale.
Those are just some basic differences between private and public colleges. Remember, they're generalizations. Some private colleges are very large and may have more of a public college atmosphere. It's up to you to research specific schools and learn more about their characteristics.
Which Type of College Is a Better Fit for You?
You may be more suited for private or public colleges depending on your academic goals and social preferences. Many students apply to both types of schools, so don't assume that you have to choose one or the other yet. Here are a couple of questions you can ask yourself to decide whether private or public colleges will be a better fit:
Do You Enjoy Meeting Lots of New People?
If you're an outgoing person, you may be happier in the social environment of a large public college. At these types of colleges, you'll constanly meet new people and be presented with opportunities to try different activities. You can expect a wide variety of social experiences with lots of on-campus events and parties.
At most private colleges, the student body is smaller, so the social scene may offer fewer options and feel more claustrophobic. However, this can also result in familial feeling amongst students and a more comfortable, friendly atmosphere. If you're less outgoing and enjoy seeing people you know around all the time, the private college scene may be more your speed. Keep in mind that some private colleges are on the larger side and some public colleges are on the smaller side, so it's important to consider each school's characteristics on an individual basis.
Are You Interested in a Specific Program?
If you have a particular course of study in mind, make sure the colleges where you apply have the appropriate programs and resources. As outlined in the previous section, public colleges may have more advanced research facilities that will be useful if you plan on going into the hard sciences.
If you think you're more interested in the humanities, it may not make a difference whether you go to a public or private college. Even if public colleges have more extensive libraries, private colleges usually have the wherewithal to request materials for students from other off-site libraries. Since private colleges offer more flexibility in their programs, you might think about attending a private college if your interests are diverse and might not fit neatly into one premade major track.
Are You an Independent Learner?
In general, if you're more of a self-starter, you will thrive at a public college. Even though public colleges have many resources, it's hard to know where to begin if you want to take full advantage of these opportunities. If you're naturally a resourceful person who's willing to go after what you want rather than waiting for it to come to you, a public college could be great for you.
On the other hand, if you think you'll need more guidance to navigate your college experience, a private college could be a better fit for your personality. In a less overwhelming atmosphere with more direct supervision from professors and academic advisors, you'll have a better chance of realizing your full potential.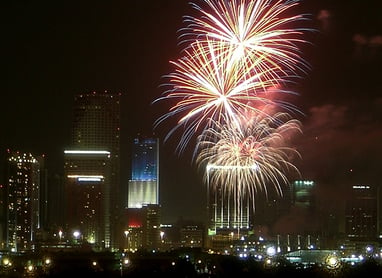 Do you celebrate every day of your life with an extravagant fireworks display? You might be independent! Get it? Independence Day? Sorry I know I'm reaching here.
Public vs. Private Colleges: Doing Your Research
Now it's time to actually research some schools based on your preferences. You can start with College Navigator, which is a search tool that allows you to look for schools based on location, program type, and, of course, public or private status. If you're looking for private schools, I would recommend checking the box for non-profit schools.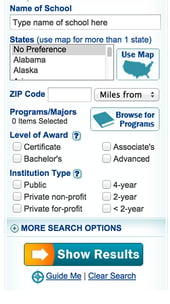 You'll get results that show all the public or private schools in the area of the country that you've specified. You can look at the statistics for these schools and add them to your favorites if any of them strike your fancy. You can also compare them side by side to see what the best options are.
After searching on College Navigator, you might consider creating a profile on Cappex, where you can find more colleges and get statistics about campus life alongside student reviews. This is also a great place to create a list of colleges that interest you and compare them. If you complete your profile on Cappex, you'll also get more recommendations for colleges that match up with your preferences. Remember, many students apply to both public and private colleges, so if your list includes a few of each type that's totally fine!
Conclusion
Public and private colleges differ in the ways they are funded: public colleges are funded by state governments, while private colleges are funded by private individuals and organizations. Public and private colleges also have many characteristics that set them apart including tuition, enrollment size, social scene, and program offerings.
You may decide to go to either a public or private school based on how well your personality and academic goals align with the general characteristics of each type of college. Make sure that you do your research and get the specific facts on each school before judging just based on whether it's public or private. You may end up applying to both private and public schools because there are so many great options in each category!
What's Next?
You'll have to make a lot of other decisions in the college admissions process besides whether you want to go to a public or private school. Check out my articles about whether you should go to college close to home and whether you should go to a large or small college.
If you think you might be interested in going to a small college, take a look at my list of the best small colleges in the US. If you're interested, you should also check out these articles on the biggest and smallest colleges in the country.
For a complete overview of the college search process, read my comprehensive guide on how to choose a college.
Want to improve your SAT score by 160 points or your ACT score by 4 points? We've written a guide for each test about the top 5 strategies you must be using to have a shot at improving your score. Download it for free now:
Have friends who also need help with test prep?
Share this article!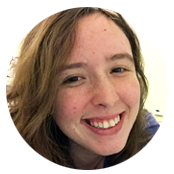 About the Author
Samantha is a blog content writer for PrepScholar. Her goal is to help students adopt a less stressful view of standardized testing and other academic challenges through her articles. Samantha is also passionate about art and graduated with honors from Dartmouth College as a Studio Art major in 2014. In high school, she earned a 2400 on the SAT, 5's on all seven of her AP tests, and was named a National Merit Scholar.
Get Free Guides
to Boost Your SAT/ACT