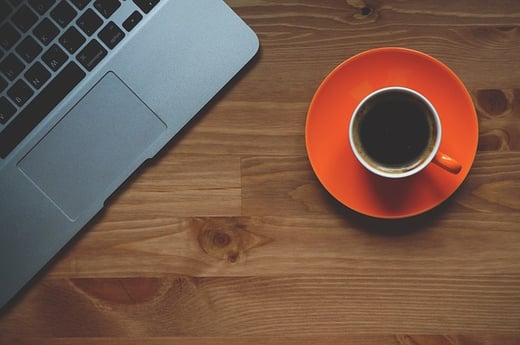 Good preparation is key to feeling confident and scoring well on the SAT, and the good news is that you have access to tons of SAT study resources right on your laptop or smartphone! There are lots of online SAT practice tests and quizzes available, but it can be tough figuring out which are the best to use.
Because of that, we've created a guide that compiles all the best online SAT practice materials, from official practice tests to targeted quizzes and websites designed to help you understand tricky concepts the SAT tests. And, best of all, all of these resources are free! After reading this guide, you'll know which online SAT practice materials to use and the best way to use them to get a top score, so let's get started!
What to Look For in the Best Online SAT Practice Tests
There are lots of online SAT practice tests out there, and some of them can be very helpful for your SAT preparation.
What are the main benefits of SAT practice online?
Convenient to use: You can study any time you have your laptop or phone nearby!
Lots of resources available: The internet is endless.
Easy access to lots of official resources: Multiple official practice tests (which we discuss below) are available for free online.
However, online SAT tests aren't always a perfect study tool. Below are some of their major drawbacks.
Quality can vary widely: Not every site is an amazing SAT resource. We discuss this throughout the guide so you know what to expect.
Some materials are out-of-date: The SAT underwent significant revisions in 2016, and not all online practice resources have stayed current. (We make note of where this occurs in the resources we mention in this guide.)
Don't provide a completely realistic test-taking experience: You'll be taking the real SAT with paper and pencil, not on the computer, so there may be differences in how quickly you go through the questions.
So, how can you be sure you're using high-quality online SAT practice tests that will actually help you raise your score? We've compiled a list of the best online SAT resources in this guide, and at the end we explain how to get the most out of them. For now, here's a list of the key factors the best online SAT practice tests have.
High-quality practice questions: It's essential to have questions similar in content and wording to the real SAT so you know what to prepare for.
In-depth answer explanations: If you don't understand why you got a question wrong, it can be hard to learn from your mistakes.
Similar format to the real SAT: This helps you be better prepared for the SAT come test day.
Official Online SAT Practice Tests
The best SAT practice tests online are the official ones, since you can be sure they are an accurate representation of what the real SAT will be like.
Up-to-Date SAT Practice Tests (out of 1600)
There are currently seven official practice tests for the Redesigned SAT which, as of February 2016, is the current version of the SAT. These are the absolute best tests to use when studying for the SAT since they match the format and content of the exam. They also include good answer explanations to help you understand why you answered certain questions incorrectly.
These should be your #1 resource to use when you need to take a full-length practice test. See the final section of this guide for tips on how to best use these tests.
Practice Test 1: Questions | Answers | Answer Explanations | Essay
Practice Test 2: Questions | Answers | Answer Explanations | Essay
Practice Test 3: Questions | Answers | Answer Explanations | Essay
Practice Test 4: Questions | Answers | Answer Explanations | Essay
Practice Test 5: Questions | Answers | Answer Explanations | Essay
Practice Test 6: Questions | Answers | Answer Explanations | Essay
Practice Test 7: Questions | Answers | Answer Explanations | Essay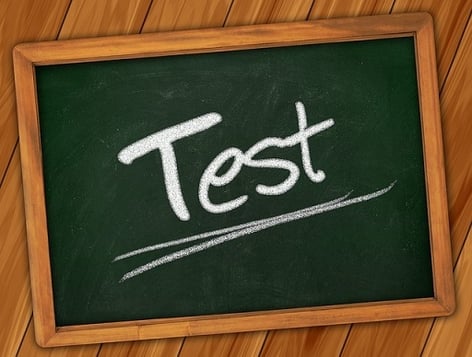 Older Practice Tests
There are also older official SAT practice tests that you can use. These free online SAT practice tests have some differences in format and content compared to the current SAT, and since they are out-of-date in some areas, use these only if you know you'll use all seven of the current official practice tests and still want more study materials.
These tests follow the old 2400 format of the SAT, with separate reading, math, and writing sections. This test had its last administration in January 2016.
It's important to know the major changes between the Old and New SAT. Keep these points in mind:
The structure and timing of these SAT online practice tests are different than the current SAT. The current SAT has only four sections and doesn't skip around subjects like the old SAT did.
The Reading sections in the current and old SATS are quite similar, so in these old SAT tests, the passages and questions are all useful to practice on.
Writing in the current version of the SAT tests similar grammar skills, but it's tested in a very different passage-based format. Use these old SAT tests to practice your SAT grammar rules.
Math questions are similar in format, but the current SAT emphasizes algebra and de-emphasizes geometry. Use these old SAT tests as math practice, but focus on the skills that the current SAT tests (primarily algebra).
Official SAT Practice Test 2013-14
Official SAT Practice Test 2012-2013
Official SAT Practice Test 2007-2008
Official SAT Practice Test 2005
In addition to full-length official practice tests, the College Board has also teamed up with Khan Academy to offer numerous official SAT practice questions and resources. Under its SAT Resources, Khan Academy offers practice quizzes, tests, individual questions, and videos that walk you step-by-step through how to answer different types of questions. You'll need to set up a free account to access these resources, and your progress will be tracked over time.
Khan Academy can be a great resource to use if you're struggling with understanding how to answer certain SAT questions or want to strengthen some skill areas before you take full-length practice tests. Their videos break concepts down to help you understand exactly how to solve different types of questions you may not know how to answer. You can learn more about these resources by checking out our guide on how to get the most out of Khan Academy's SAT resources.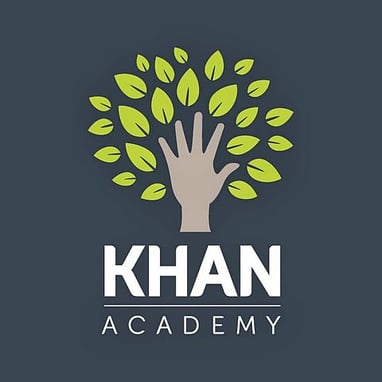 The Best Unofficial SAT Online Practice Tests
Unofficial SAT online practice tests can be a bit riskier to use since there's no guarantee of quality like there is with official practice tests. Because of this, and because so many people have tried their hand at making practice SAT questions to entice visitors to their web page, the quality of unofficial resources can vary widely, from near-official level of quality to barely related to the real SAT.
To make things easier for you, we've sorted through the options and found the highest quality unofficial online SAT practice tests. Official materials should still be your main source of SAT practice, but these unofficial resources can be useful if you run out of official practice questions or if you want to focus on a specific topic and not go through an entire practice SAT.
Ivy Global has a PDF of a complete practice SAT. It has the same format and question types as the current SAT, which makes it the best unofficial SAT practice online since many other practice SATs aren't as long and don't match the format of the current test. An answer key is also included, but there are no answer explanations.
This is a good resource to use after you've already completed at least a few official practice tests and are looking for another full-length SAT to take. By then you'll have a good idea of what high-quality practice tests look like, and you'll have a better chance of understanding the mistakes you made without needing answer explanations.
This site has 24 Math practice tests, 24 Critical Reading practice tests, 11 Writing practice tests, and a list of the 1000 most important vocab words to know. The quizzes are pretty short (about ten questions) and organized into specific categories. There are also good answer explanations for the questions you answered incorrectly. However, it hasn't been updated to reflect the 2016 SAT revisions, and because the quizzes are so short, you won't practice learning how you handle a long test (like the SAT).
Use this resource either when you don't have enough time to take a full practice test or when you want to focus specifically on improving a certain skill, like problem-solving questions or reading comprehension. The short, targeted quizzes make it easier to focus on a specific topic.
This site includes numerous practice quizzes as well as free official practice tests of the old SAT that you can download as pdfs of both practice tests. The online quizzes (organized into categories to make finding the topic you want easier) are automatically graded. For the official practice test pdfs, answer keys are included, but there is no automatic grading, so you'll need to grade these tests yourself. This is a decent resource if you'd like to take official SATs with pencil and paper (the way you will on test day) and if you're looking for more short, targeted practice quizzes.
This site has numerous SAT quizzes, organized into Math, Critical Reading, and Writing categories. However, Varsity Tutors isn't as high-quality as the other resources listed because the practice questions sometimes aren't that close to that you'll see on the actual SAT and because the site hasn't been updated to reflect the 2016 changes to the SAT. I'd recommend only using this as a study tool if you've already gone through all the above resources and still want some more practice.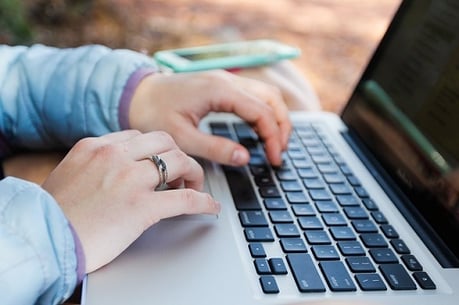 Other Online SAT Practice Resources
The sites below focus more on teaching you the material you need to know for the SAT and how to understand different concepts tested by the exam instead of only including practice questions. These are good resources if you're trying to strengthen your skill areas before diving into a lot of practice problems.
The first two sites haven't been completely updated to reflect the new SAT changes from 2016, so not everything they mention is up-to-date. Keep that in mind if you use them, and we've included some notes on each of them to help you use them more effectively.
If you need to brush up on your SAT math skills, this is a helpful site to use. This website lets you download pdfs with math facts, formulas, strategies, and math-related vocab. However, the math resources have remained unchanged since the old SAT, so they don't reflect the recent changes in format, question type, and skills tested. Despite this, the SAT tests many of the same concepts, particularly in algebra, so you can still get a lot from these sites.
If you use this site, focus mainly on the algebra resources, and less on geometry, since there will only be a few geometry questions on the SAT.
This site is useful for preparing for the Reading, Writing, and essay sections of the SAT. She doesn't offer a ton of information yet for the current SAT, and some of her SAT Reading tips have been merged with ACT Reading since the tests have become so similar. Still, she has some useful posts and will most likely to continue to add to them over the year.
You can explore her blog for more tips on the verbal sections. The posts are engaging, but they leave it up to you to seek out examples and sample questions to try out her advice.
Our blog also has a ton of great resources for everything you need to know about preparing for and taking the SAT. Our guides are completely up-to-date with the recent SAT changes, and they cover everything from creating a study plan, setting an SAT score goal, tackling the trickiest questions on the SAT, choosing the best test date, and more. Some of our most popular guides include: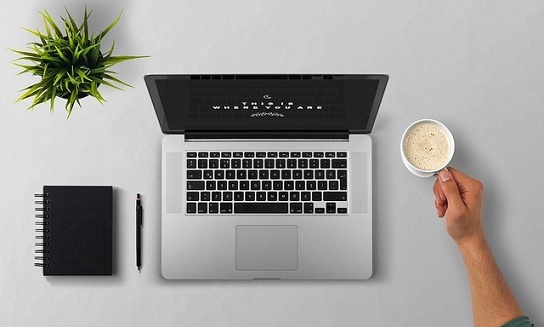 Tips for Using Online SAT Practice Materials
Now that you know where to find the best online SAT practice tests, follow the three tips below to get the most out of these resources.
Take Full-Length Practice Tests Under Realistic Conditions
You should aim to take full-length practice tests (especially the up-to-date official ones) in one sitting with accurate timing and realistic testing conditions. This means you'll need to block out about four hours of time, so be sure to plan ahead for that.
Taking practice tests under realistic testing conditions means your practice scores will be more accurate, so you'll have a better idea of how well you're scoring, how much you've improved, and which areas you still need to work on.
Review Your Mistakes
After every practice test or quiz you take, you should go through the answers you got wrong and review them until you understand what you did wrong and how to get the correct answer.
This can take some time, but taking practice tests will only help you raise your score if you learn from your mistakes, so don't skip this step! If you're feeling burned out, take a break between finishing a test and reviewing your answers, but make sure to complete both steps.
Alternate Between Different Study Resources
There are lots of resources listed in this guide, from full-length practice SATs to short quizzes with only a few questions on a specific topic. Be sure to alternate among the different materials and use the resource that works best for each individual study session.
For example, if you're short on time or not on your A-game for studying, take a quiz or shorter practice test. You should reserve full-length practice tests (especially the official ones) for when you can set aside a few hours at a time and really concentrate on the test. Alternating between different resources can also keep your studying from becoming routine and monotonous and help keep your motivation up.
Conclusion
There are many SAT online practice materials, such as official practice tests, quizzes focused on specific topics, and sites to help you boost your knowledge of the skills the SAT tests. Using high-quality SAT practice tests online can help prepare you for the SAT and score higher on test day.
In order to get the most out of online SAT practice resources, you should follow these three guidelines:
Take full-length practice tests under realistic conditions
Review your mistakes
Alternate between different study resources
By getting in a lot of SAT online practice, you can be well-prepared and confident on test day!
What's Next?
Wondering what a good SAT score is? Learn how to set a score goal based on the schools you want to get into.
Thinking about using Khan Academy for SAT prep? Khan Academy can be a great resource if you know how to use it correctly. Read our guide to learn how to make the best use of Khan Academy!
Want to learn more about the new SAT? We have a complete guide to the revised SAT that goes over exactly what changed, what stayed the same, and how it affects you.
Want to improve your SAT score by 160 points? We have the industry's leading SAT prep program. Built by Harvard grads and SAT full scorers, the program learns your strengths and weaknesses through advanced statistics, then customizes your prep program to you so you get the most effective prep possible.
Check out our 5-day free trial today:
Have friends who also need help with test prep?
Share this article!
About the Author
Christine graduated from Michigan State University with degrees in Environmental Biology and Geography and received her Master's from Duke University. In high school she scored in the 99th percentile on the SAT and was named a National Merit Finalist. She has taught English and biology in several countries.
Get Free Guides
to Boost Your SAT/ACT