Are you gearing up to rock the PSAT this fall and wondering what score you need to qualify for National Merit? This guide will give you 50 different answers to that question.
Don't worry, it's not a complicated response. It's just that the National Merit Scholarship Corporation (NMSC) compares test-takers on a state by state basis. To become a National Merit Semifinalist, you have to score in the top 1% of students in your state.
This guide will fill you in on all the qualifying cutoff scores from coast to coast (plus Alaska and Hawaii) for the PSAT. First, let's review who qualifies for National Merit.
Who Is Awarded National Merit?
Students who are US citizens, who plan to go to college, and who take the PSAT/NMSQT in their junior year are eligible to receive National Merit distinctions and scholarships. They also have to do really, really well on the PSAT.
The top 3 to 4% of scorers are named Commended Scholars, an impressive distinction to put on college applications. The top 1%, or about 16,000 students across the country, are named National Merit Semifinalists.
This is an honor in itself, and it also means you could go on to be named a Finalist and receive scholarship money. Some colleges also award their own merit scholarships to National Merit Semifinalists.
To determine who qualifies for National Merit, NMSC uses a scale called the Selection Index. NMSC adds each of your Math, Reading, and Writing section scores, which fall between 8 and 38, and then multiply that sum by 2. The PSAT NMSC Selection Index ranges from 48 to 228.
NMSC hasn't fully released the cutoffs yet for students who took the PSAT in October of 2015. Using reports from individuals around the country, though, we compiled the full list of National Merit qualifying scores.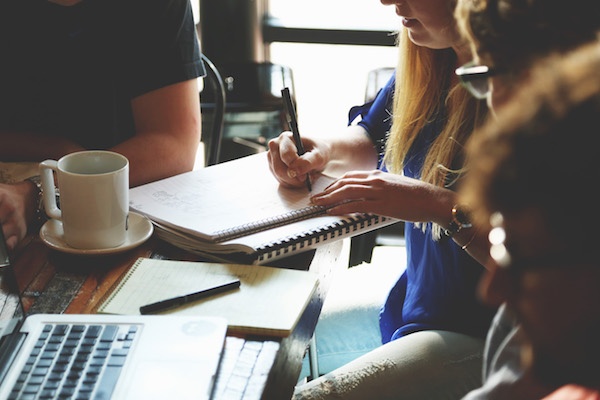 Students who take the PSAT in their junior year are eligible for National Merit distinction.
PSAT NMSQT Qualifying Scores for 2015 and 2016
Selection Index cutoffs compare the scores of test-takers in each state. You'll probably get national percentiles on your PSAT score report, but state percentiles are the ones that the National Merit Scholarship Corporation uses to award students.
The chart below shows the National Merit Selection Index cutoffs for students who took the PSAT in October of 2015 and were named Semifinalists in the fall of 2016.
| | |
| --- | --- |
| State | Selection Index Cutoff |
| Alabama | 215 |
| Alaska | 213 |
| Arizona | 219 |
| Arkansas | 213 |
| California | 221 |
| Colorado | 218 |
| Connecticut | 220 |
| Delaware | 218 |
| District of Columbia | 222 |
| Florida | 217 |
| Georgia | 219 |
| Hawaii | 217 |
| Idaho | 214 |
| Illinois | 219 |
| Indiana | 217 |
| Iowa | 215 |
| Kansas | 217 |
| Kentucky | 215 |
| Louisiana | 214 |
| Maine | 214 |
| Maryland | 221 |
| Massachusetts | 222 |
| Michigan | 216 |
| Minnesota | 219 |
| Mississippi | 212 |
| Missouri | 216 |
| Montana | 210 |
| Nebraska | 215 |
| Nevada | 214 |
| New Hampshire | 216 |
| New Jersey | 222 |
| New Mexico | 213 |
| New York | 219 |
| North Carolina | 218 |
| North Dakota | 209 |
| Ohio | 217 |
| Oklahoma | 213 |
| Oregon | 219 |
| Pennsylvania | 218 |
| Rhode Island | 217 |
| South Carolina | 215 |
| South Dakota | 209 |
| Tennessee | 218 |
| Texas | 220 |
| Utah | 215 |
| Vermont | 215 |
| Virginia | 221 |
| Washington | 220 |
| West Virginia | 209 |
| Wisconsin | 215 |
| Wyoming | 209 |
| Average | 216 |

The average of all the 2016 PSAT NMSQT qualifying scores is 216. Sorry to those students in Washington, DC, Massachusetts, and New Jersey: you'll have to aim significantly higher and achieve the PSAT merit cutoff of a 222 on the Selection Index.
Any American students studying in international schools abroad will also have to meet whatever the highest state's cutoff score is. As for boarding school attendees? You'll be measured against a regional cutoff; it usually equals the highest cutoff of the state within your regional grouping.
Again, these Selection Index cutoffs are estimates, and there's some fluctuation from year to year. To account for this, you should aim at least 2 to 5 points higher than your state's cutoff score.
Stellar PSAT scores don't happen by accident, and the PSAT requires a good deal of preparation to master. If you're aiming for National Merit, how can you achieve the top PSAT scores you need to qualify?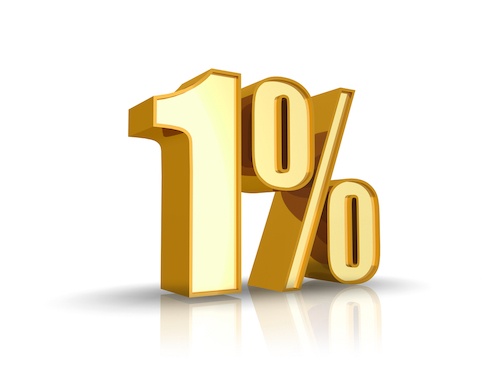 How Can You Achieve PSAT Scores in the Top 1%?
Like with the SAT, anyone can improve their scores on the PSAT with dedicated and effective preparation. Besides helping you qualify for National Merit, studying for the PSAT will get you prepared for the SAT.
College Board has shared two PSAT/NMSQT practice tests, along with online practice questions in each section. You might also try taking official SAT practice tests or using Khan Academy's SAT prep program, since the PSAT and SAT are very similar tests.
Finally, you could use old PSAT practice tests, as long as you focus on relevant question types and ignore the ones, like sentence completions, that no longer appear on the test. A lot of the fundamental skills and knowledge on the PSAT didn't change much during the 2015 revision. You can still use older practice tests and materials to practice effectively, especially if you familiarize yourself with the changes and adapt your approach accordingly.
Explore our various study guides for help on designing your study schedule and making the most of your prep — for example, try this one on how to get a perfect SAT score! It goes into detail about how you can analyze and drill your mistakes to effect big score improvements.
Find your state's cutoff, figure out what scores you need, and aim even higher in case the qualifying score increases. Write down your goal of being named a National Merit Scholar, tack it up on your wall, and keep referring back to it to stay motivated. National Merit distinction could lead to scholarship money, plus it communicates a lot about your academic commitment on your college applications.
Further Resources
Once you get your PSAT scores, what should you do next? This guide fills you in on your next steps.
Not only is the PSAT important for National Merit, it also can predict how you'll score on the SAT. Learn how you can use your PSAT scores to predict, and plan to improve, your SAT scores.
Are you wondering how to divide up your time most effectively to prep for the SAT? This 6-step guide answers your questions about how long you should study for the SAT.
Want to improve your SAT score by 160 points or your ACT score by 4 points? We've written a guide for each test about the top 5 strategies you must be using to have a shot at improving your score. Download it for free now:
Have friends who also need help with test prep?
Share this article!
About the Author
Rebecca graduated with her Master's in Adolescent Counseling from the Harvard Graduate School of Education. She has years of teaching and college counseling experience and is passionate about helping students achieve their goals and improve their well-being. She graduated magna cum laude from Tufts University and scored in the 99th percentile on the SAT.
Get Free Guides
to Boost Your SAT/ACT