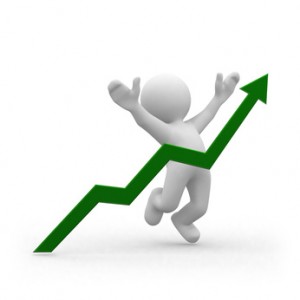 If you keep improving every time you take the ACT, should you take it as many times as you can to get the highest score?
Just because you can take the ACT up to 12 times, doesn't necessarily mean that you should. Let's look at when you should retake the test and when it's time to pack up and call it a day.
How Many Times Can You Take the ACT?
You are allowed to take the ACT up to 12 times. Of course you're limited by time and test dates, so actually taking the ACT 12 times would involve multiple retests every year. The ACT is administered 6 times throughout the year, in September, October, December, February, April, and June.
Most of you reading this are probably wondering, Why on earth would I take the ACT 12 times? I agree that this would be a bit excessive, but there are definitely good reasons to take the ACT at least more than once.
Why Take the ACT More Than Once?
Students almost always improve when they retake the ACT. Sitting for the real test is valuable experience - it helps you gauge your level and identify your areas of weakness so you know what you need to study. The real test gives you experience with handling the pressure of test day, knowing what you need to bring, and managing your time. Plus if you get stressed out about the test, you'll figure out ways to calm your nerves and focus on the test.
If you end up scoring much lower than expected when you take the test, you might have had a fluke test day. Maybe you were tired or ill that day, or got unlucky with the reading passages or essay question. If this happens, you should register to take the test again on the next available test date.
Since the ACT lets you choose which score reports you send to colleges, you generally don't have to worry about your colleges seeing fluke test scores or how many times you sat for the test. You can just send the scores from your best sitting. Some colleges will also superscore the ACT if you send score reports from multiple sittings, meaning they'll take your highest scores by section and recombine them to make a new, highest composite score. Some schools that do this include Tufts, MIT, Boston College, and Amherst College.
If your schools have a superscoring policy, then you might want to build up your ACT score by focusing on one or two sections at a time. You could really focus in on math and science on one test date, and then do most of your prep in English and Reading for the next. At the same time, you shouldn't completely dismiss the other sections, as large score fluctuations could raise red flags to the ACT scorers. Another reason to be wary of neglecting a section is that some schools, even those that superscore, request to see all your scores.
There are only a small number of schools that want you to send all your scores from anytime you take the ACT and trust that you'll abide by this expectation. These schools include Yale, Boston University, Pomona, Stanford, Columbia, Brown, Cornell, Washington University, and Hamilton College. Research your school's standardized testing policy to find out exactly what they want to see. If they want you to send all your scores, you might think twice about taking the ACT more than 6 times or so, as it might send the message that you're not taking the test seriously or are really struggling to improve your scores.
Besides how it might look to schools with "send all scores" policies, what are some other reasons to be cautious when you answer the question, "How many times can I take the ACT?"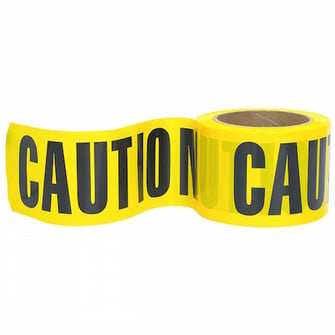 Why Not Take the ACT Too Many Times?
For most students, I would say that taking the ACT more than 6 times might be taking it too many times. If you find yourself registering to test again and again, you should pause and reflect on your approach. Are you dissatisfied with your scores? Are you not taking it seriously when you sit for the test? Instead of taking it again and again, what else could you do instead?
Focus On Effective Test Prep Methods
If you continue to be unhappy with your scores after repeated attempts, you might want to reevaluate your approach to test prep. While taking the ACT is valuable experience, it is not going to take you very far if you don't couple with it with purposeful, efficient studying. You should customize your studying so that you're identifying your weaknesses and filling in any gaps in knowledge. Rather than studying everything at once, you want to focus on the concepts and practices that are most significant to you and most relevant for improving your scores.
Are you weak in geometry or have trouble writing a persuasive essay? Do you run out of time in Reading, because the passages take too long to get through? You want to identify specifically what your areas of growth are and what concepts or strategies you need to learn to get better.
Besides taking control of your test prep, you also want to make sure you're taking every opportunity to test seriously and not treating any sitting as a "throwaway" test.
Take Every ACT Test Seriously
Perhaps this is obvious, but you want to take every ACT test you take seriously, even if you're focusing on building your best "superscore" by focusing in on one section - math, science, English, or reading - at a time. Every test is an opportunity to achieve strong scores for your college applications, and if you are applying to a "send all scores" college, admissions officers might not look highly on the fact that it took you 6+ tries to hit your target scores. If you're really afraid of one of these schools seeing one of your score reports, you could look into canceling those scores.
On a similar note, multiple sittings and large score fluctuations could raise red flags for ACT scorers, and your scores could even be withheld if ACT suspects possible cheating. To avoid this worst case scenario, you want to make sure you approach every test with the intention of doing your best in all sections. Along with taking the test seriously, you also want to make sure you're devoting energy to your other pursuits, all of which make up your college application in important ways.
Devote Energy to Everything Else
While your test scores are an important part of your college applications, so are your grades and activities, like clubs, sports, and community service, and your relationships with teachers and your counselor who might eventually write you recommendations. You want to make sure you're devoting energy to all your other endeavors and not dropping everything in pursuit of the best ACT score. Plus, you don't want to get too stressed out by throwing things out of balance.
Take a Deep Breath
Taking the ACT is a nerve-wracking experience for most, if not all, students. Taking the ACT several times can be a great opportunity to learn how to calm your anxiety, clear your head, and focus on the test. However, you probably don't want to put yourself through the experience too many times.
By prepping effectively and taking every test seriously, as discussed above, you won't waste mental and emotional energy taking the ACT too many times. Finally, besides conserving your energy, you also don't want to waste your time or money.
Be Strategic About Your Score Reports
Unlike the SAT, the ACT doesn't send a summary report of all your scores to your colleges. Instead, you have to send individual score reports from each test sitting (that you choose to send). It costs $12.00 per test date per report. If you took it upwards of 10 times, this could add up to well over $100 to send all your test scores to a single school!
Given all these considerations, you want to approach the ACT with a plan, both in terms of your test prep and your testing schedule. Read on for my recommendations for how to schedule your time and design a study and testing plan for the ACT.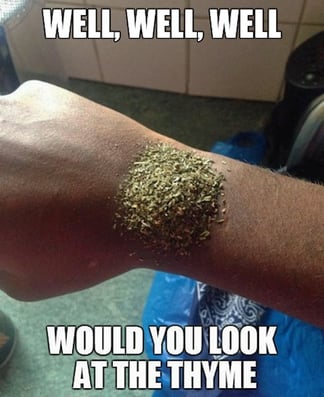 Guide to Your Testing Timeline
This timeline works well for a lot of students. It gives you multiple test dates to retake the ACT, but avoids excessive test-taking and lets you spread out your studying over the course of a year. This guide should answer the question of how many times can you take the ACT, while still leaving time and energy for all your other interests and responsibilities.
Prep for the ACT the summer before junior year. You can draw on a variety of resources, including online prep, ACT Questions of the Day, official practice tests, and various test prep books.
Register and take the ACT in the fall of junior year, like in September or October. September might be preferable, as your summer studying will be fresh in your mind and you won't be too busy with schoolwork yet. Depending on your scores, you can register to take the test again in the spring.
Prep throughout the winter of junior year, and take the ACT again in the spring. The spring of junior year is the most popular time for students to take the ACT. If you aren't satisfied with these scores, you can prep throughout the summer before senior year and take the ACT in the fall, again in September or October depending on your college application deadlines.
If you still feel you've fallen short of your target scores or were unlucky and had a fluke test, you might be able to take one more crack at it in December. Before registering and taking this test, though, you should check with the admissions officers at your colleges to make sure they will accept these test scores. If you've put in the effort to prep before the previous test administrations, hopefully you will be able to focus on completing and submitting the other parts of your college applications in December of your senior year and won't find yourself retaking the ACT during this busy time.
With this plan in place, you should be able to achieve your target scores within 4 tests. If you're ambitious and feel you have the skills to achieve your target scores earlier, you could move this schedule up a year and take the ACT in sophomore year. Then you'll be all set with your test scores and can focus on everything else going on in your life and with your college applications.
Taking the ACT is valuable training experience that will help you build up your scores, so make sure to leave yourself enough test dates to retake it if you wish. Just make sure you find balance between taking the ACT, crafting your college application, and making the most of your high school experience.
What's Next?
Has your test date snuck up on you, and you need to get in some last minute studying? Check out our guide for raising your ACT score 7 points with just 10 days of prep.
Are you taking the ACT as a freshman? What about as a sophomore? Learn about good ACT scores for 9th and 10th grade and how they predict your final scores.
What's a good score on the ACT? A bad score? This article will help you figure out exactly what scores you should be aiming for in each section and what you need to do to achieve them.
Want to improve your ACT score by 4 points?
Check out our best-in-class online ACT prep program. We guarantee your money back if you don't improve your ACT score by 4 points or more.
Our program is entirely online, and it customizes your prep program to your strengths and weaknesses. We also have expert instructors who can grade every one of your practice ACT essays, giving feedback on how to improve your score.
Check out our 5-day free trial:
Have friends who also need help with test prep?
Share this article!
About the Author
Rebecca graduated with her Master's in Adolescent Counseling from the Harvard Graduate School of Education. She has years of teaching and college counseling experience and is passionate about helping students achieve their goals and improve their well-being. She graduated magna cum laude from Tufts University and scored in the 99th percentile on the SAT.
Get Free Guides
to Boost Your SAT/ACT