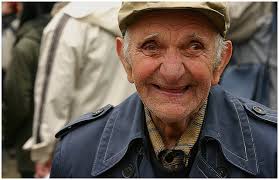 Did you graduate from college years ago and now a prospective employer is asking you for your SAT score? Did you take time off after high school, and now you have to send your SAT scores to colleges?
In this article, I will explain how to get and use old SAT scores. I'll walk you through the process of retrieving old scores and discuss how to present them to prospective employers.
When Is an SAT Score Considered Old?
Once you have left high school and have not tested for a year, your test scores and responses to the SAT Questionnaire are removed from the active file. Test scores are then archived. When a score is archived, it's not as accessible, and there is an additional fee to get an archived score from the College Board. However, test scores can still be retrieved for reporting to you and colleges, universities, and scholarship programs that you designate.

Why Would You Need Old SAT Scores?
Some employers request SAT scores. Companies like Amazon, Cvent, Baines & Co., McKinsey & Co., and Goldman Sachs are known to request SAT scores from prospective employees. Even middle-aged job applicants can be asked for their SAT scores.

Additionally, if you take more than a year off between high school and applying to college, you may need to retrieve your old SAT scores. However, be sure to check the admissions requirements of the colleges you're applying to. If you're more than five years removed from high school, you may not have to submit any SAT scores when you apply.
Furthermore, score reports sent to colleges five or more years after a test date are accompanied by a message that the results may be less valid predictors of academic performance than more recent scores.


How to Retrieve Old SAT Scores
There are a couple of ways to get old scores from the College Board.
By Mail
Download an archived score report order form from the College Board website and complete each section. You'll need your exact test date and registration number. This info is located on your SAT admission ticket, but if you took the test long ago, I'm guessing you probably don't have that and don't remember the details. If that's the case, you should order your scores by phone.
If you do order by mail, send the completed form and proper payment to this address:
SAT Program
PO Box 7503
London, KY 40742-7503
By Phone
To retrieve your SAT score by phone, call College Board customer service at 866-756-7346 if you're in the US. If you're in another country, call 212-713-7789.
Have the following information ready:
Current name and address
Test date and registration number (if available)
Name and address at the time you tested
College and scholarship program codes of score recipients
Credit card number and expiration date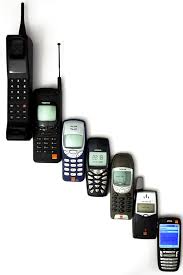 Cost of Retrieving Old Scores
The fee for retrieving archived scores is $31. In addition to the $31, all score reports are $12 per report.
What to Do if Employers Ask for Old SAT Scores
Most employers who ask for SAT scores don't require an official score report. However, be prepared to provide one, if asked. Also, make sure employers know whether the maximum score when you took the test was 1600 or 2400.
The date when you took the test shouldn't matter much to employers for making comparisons. A 2000/2400 from 2015 is supposed to be equivalent to a 2000/2400 from 2007. Both scores should be indicative of the same skill level and percentile score. However, scores from the current SAT, which was redesigned in March of 2016, are slightly inflated relative to previous versions of the test.
What's Next?
Read this article about sending SAT scores to colleges. Also, learn about SAT college codes and school codes for score reports.
Finally, check out this post to learn who uses SAT scores.
Have friends who also need help with test prep?
Share this article!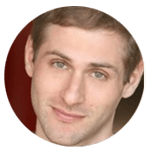 About the Author
Justin has extensive experience teaching SAT prep and guiding high school students through the college admissions and selection process. He is firmly committed to improving equity in education and helping students to reach their educational goals. Justin received an athletic scholarship for gymnastics at Stanford University and graduated with a BA in American Studies.
Get Free Guides
to Boost Your SAT/ACT