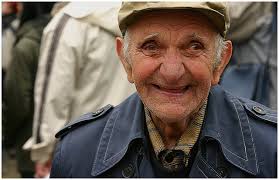 Did you graduate from college a while ago and now a prospective employer wants to see your SAT scores? Did you take time off after high school and now have to send your SAT scores to colleges? No matter the case, you'll need to know how to access your old SAT scores.
In this article, I'll explain how to get and use old SAT scores. I'll teach you how to retrieve old scores and discuss how to present them to prospective employers.
When Is an SAT Score Considered Old?
Once you have left high school and have not tested for a year, your SAT scores and responses to the SAT Questionnaire are removed from the active file—in other words, they're archived.
When an SAT score is archived, it's not as accessible, and there is an additional $31 fee to get an archived score from the College Board. However, SAT scores can still be retrieved for reporting to you as well as any colleges, universities, and/or scholarship programs you designate.
Why Might You Need Your Old SAT Scores?
Some employers request SAT scores. Companies such as Amazon, Cvent, Baines & Co., McKinsey & Co., and Goldman Sachs have been known to request SAT scores from prospective employees. Even middle-aged job applicants could be asked for their SAT scores!
You might also need to retrieve your old SAT scores if you take off more than one year between high school and college and are just now applying to colleges.
Be sure to check the admissions requirements for the schools you're applying to so you can know whether you'll need to have your old SAT scores when you apply. If you graduated from high school more than five years ago, you might not have to submit any SAT scores when you apply.
Finally, be aware that score reports that are sent to colleges five or more years after a test date are accompanied by a message claiming that the results might be less valid predictors of academic performance than more recent SAT scores will be.

How to Send Old SAT Scores
There are a couple of ways you can get old SAT scores from the College Board. We go through each of these in more detail below. Note that you cannot send old SAT scores via your online College Board account (though you should be able to view your scores).
Fees for Sending Old SAT Score Reports
Let's first go over the two different ways you can order old SAT score reports and the fees for both.
Regular SAT score reports cost $12 per report. However, because you're sending old SAT scores, there is an additional $31 archived fee. This comes out to a total of $43 per old score report.
If you need to send old SAT scores quickly, rush reporting is usually available. This option costs an extra $31 (in addition to the $12 and $31 archived fee per score report). In other words, you'll pay a total of $74 per rushed old SAT score report.
With rush reporting, SAT scores are typically sent to colleges within two to four business days. Note that although scores are sent faster, this does not mean that colleges will process them any faster than normal.
SAT Score Reporting: 2 Options
Once you've chosen a type of score report to send, you have two options for how you can request an order of your old SAT scores.
To send your old SAT scores by mail, simply download an Archived Score Report Order Form from the College Board website and complete each section on it.
You'll need your exact test date and registration number to fill it out. This information can be found on your SAT admission ticket. However, if you took the test a long time ago, I'm guessing you don't have that ticket anymore. In that case, it'll be easier to order your scores over the phone (see the next section for instructions on how to do this).
If you decide to order by mail, send the completed form and proper payment to this address:
SAT Program
P.O. Box 025505
Miami, FL 33102
To retrieve your SAT score by phone, call the College Board customer service number at 866-756-7346 if you're in the US, or 212-713-7789 if you're outside the US.
Make sure you have the following information ready to give over the phone:
Your current name and address
Test date and registration number (if available)
Your name and address at the time you tested
College and scholarship program codes of score recipients
Your credit card number and expiration date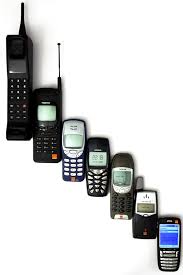 What to Do If Employers Ask for Old SAT Scores
Most employers who ask for SAT scores don't require official score reports. However, be prepared to provide one, if asked. Also, make sure employers know whether the maximum score when you took the test was 1600 or 2400.
The date when you took the test shouldn't matter much to employers for making comparisons. A 2000/2400 from 2015 should be equivalent to a 2000/2400 from 2007. Both SAT scores should indicate the same skill level and percentile score. (We talk more about this below.)
Can You Compare SAT Scores From Different Years?
In general, an SAT score will mean the same thing no matter when you take the SAT. In other words, a 1250 on an SAT from 2016 should equal a 1250 on an SAT from 2018, 2019, 2020, and so on. This means that you should be able to compare an SAT score from one year with another SAT score from a different year without issue.
The only major problem when comparing scores from different years is the scoring scales used. The SAT changed dramatically in 2016, when it shifted from a 600-2400 scale to a 400-1600 scale. As a result, the scores for these years will look quite different. (However, you can roughly convert them using our conversion tables.)
The following chart shows SAT percentiles for the past eight years. Note the change in the scoring scale for 2016 onwards. Also, be aware that some scores are estimates if exact percentiles were unavailable.
| | | | | | |
| --- | --- | --- | --- | --- | --- |
| Year | 99th %ile | 75th %ile | 50th %ile | 25th %ile | 1st %ile |
| 2021* | 1520-1600 | 1200-1210 | 1040-1050 | 890-900 | 400-670 |
| 2020* | 1520-1600 | 1200-1210 | 1050 | 900 | 400-670 |
| 2019* | 1510-1600 | 1200-1210 | 1050-1060 | 910 | 400-680 |
| 2018* | 1500-1600 | 1200-1210 | 1050-1060 | 910-920 | 400-780 |
| 2017* | 1480-1600 | 1190-1200 | 1050-1060 | 910-920 | 400-680 |
| 2016* | 1510-1600 | 1210-1220 | 1080 | 950 | 400-680 |
| 2015 | 2220-2400 | 1720 | 1480 | 1260 | 600-830 |
| 2014 | 2220-2400 | 1720 | 1490 | 1270 | 600-840 |
| 2013 | 2220-2400 | 1720 | 1490 | 1280 | 600-850 |
| 2012 | 2210-2400 | 1720 | 1490 | 1280 | 600-860 |
*Reflects current SAT scoring scale of 400-1600.
Based on data for both the new and old scoring systems, we can see that the score you needed to achieve a certain percentile doesn't actually change much from year to year. So if you were aiming for the 75th percentile on the current SAT, you'd want to get a minimum composite score of 1210, regardless of when you tested.
You might have also noticed that the scores for 2016 and 2017 show more noticeable changes than the scores for the old SAT do. This is mainly a result of the fact that the current SAT format hasn't been around that long. Once a few more years pass, though, these percentiles should start to become more stable (which you can already start to see with 2018 and 2019's data).
For more information about historical SAT percentiles, see our guides to SAT scores from 2016 to 2021, and SAT scores from 2011 to 2016.
What's Next?
For more tips on sending SAT scores, check out our guide to sending your scores to colleges. As you read this, remember to look up the college codes and school codes for your score reports.
Curious about what a good or bad SAT score is? Read our popular article on good SAT scores to learn how you can set a goal score. Aiming high? Then you'll definitely want to read our expert guide to how to get a perfect 1600 on the SAT.
Finally, be sure to check out this post to learn who uses SAT scores.
Disappointed with your scores? Want to improve your SAT score by 160 points? We've written a guide about the top 5 strategies you must be using to have a shot at improving your score. Download it for free now:
Have friends who also need help with test prep?
Share this article!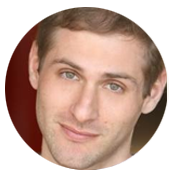 About the Author
Justin has extensive experience teaching SAT prep and guiding high school students through the college admissions and selection process. He is firmly committed to improving equity in education and helping students to reach their educational goals. Justin received an athletic scholarship for gymnastics at Stanford University and graduated with a BA in American Studies.
Get Free Guides
to Boost Your SAT/ACT