---
You got your SAT / ACT score back, and it isn't what you'd hoped. Even though the SAT / ACT test is just a few hours long, it counts for a third or more of college admissions, and has a big impact on your future. The fact that you're looking for solutions is a good first step. It's important, now more than ever, not to freak out, and instead to calmly plan the best steps forward. Reading this article and taking action is one in a series of steps that will make sure you're okay.
---
1. Plan to Take the ACT / SAT again
Unless you're taking the ACT / SAT in January or February of your your senior year, chances are you'll have another opportunity to take the test. The earlier you are in high school, the better the chances are that you'll improve. If this is the fall of your senior year, go online right now and register for the December test (if you can afford to forfeit the fee, you can always cancel later).
Taking the ACT / SAT is so powerful that, even if you don't prep much, your expected superscore will increase substantially (see here why superscoring means you should take it again). However, to make the most of it, you'll want to prep. To find out what the best way to prep is, check out our free book comparing SAT / ACT test prep methods.
2. Take the Other Test
If you've been taking only the ACT without having considered the SAT, try the SAT, and vice versa. The two tests are quite different (see here for a rundown of how they're different). If you have 8 hours to study, there is a surefire "gold standard" technique to figure out whether you'd be better off prepping for the SAT or ACT.
Some students perform substantially better with the other test -- you want to make sure you're taking the right test for you!
3. Examine the Reasons You Did Poorly on the ACT / SAT
It's important to analytically break down the reasons you did badly on the ACT / SAT. One way to do this is to simply request a copy of the test you took with your responses, go over all wrong answers, and tally up the reasons. The final tabulation will give you a good idea of where to improve.
Also, if you'll be spending some time studying, our free guide below provides quick ways to rapidly improve your score:
4. Be Stronger in Other Areas
As we mentioned in other posts, the SAT / ACT is one of the quickest ways to increase your chances of admissions. However, schools do look for other items. If you have a lot of time, the things that will boost your admission chances the most include:
- A better GPA. This means studying more for tests, paying more attention to teachers, and getting on your teachers' good sides.
- Top recommendation letters. This requires you to develop a strong relationship with a set of teachers over a number of years.
- Clubs. You need to join them, but also do well in them!
But of course, if you look at the above, there is a catch. All of them take years to develop, and if you have years, you might as well work on your SAT / ACT scores (which can improve substantially after studying). If you don't have much time left, though, the only two options are:
- Better admission essays: pouring some time into this can make some impact.
- Wording your application carefully: it's worthwhile to spend time making sure the application is the best possible.
Conclusion
Now that you have a roadmap for how to shore up on your low SAT / ACT score, it's time to take action! Here are some other articles that might interest you:
Can I get out of taking the ACT / SAT?
Have friends who also need help with test prep?
Share this article!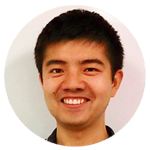 About the Author
Fred is co-founder of PrepScholar. He scored a perfect score on the SAT and is passionate about sharing information with aspiring students. Fred graduated from Harvard University with a Bachelor's in Mathematics and a PhD in Economics.
Get Free Guides
to Boost Your SAT/ACT