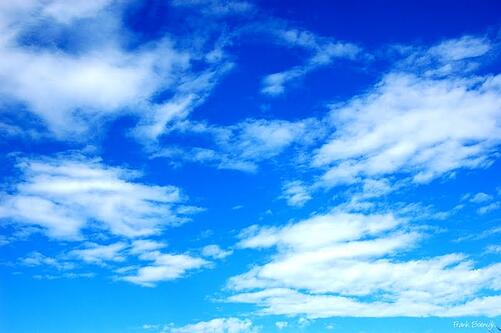 You got your SAT/ACT score back, and it isn't what you'd hoped it'd be. Even though the SAT and ACT are each just a few hours long, the score you get often counts for a third or more of college admissions and can therefore have a big impact on your future.
The fact that you're looking for solutions is a good first step. It's important, now more than ever, not to freak out and to instead calmly plan the best steps forward. In this article, we go over our top four tips for what to do with a low SAT or ACT score.
Tip 1: Take the ACT/SAT Again
Unless you're taking the ACT/SAT in December or February of your senior year, chances are you'll have another opportunity to take the test. The earlier you are in high school, the more time you'll have to work on improving your test score.
If you're reading this in the fall of your senior year and still want to try to raise your test scores before you apply to college, I suggest getting online right now and registering for the next SAT or ACT (but you should first confirm that its scores will get to your schools in time).
Taking the ACT/SAT is so powerful that, even if you don't prep much, your expected superscore can increase substantially (see here why superscoring means you should take it again). However, to make the most of a retake, you'll want to prep. To find out what the best way to prep is, check out our free book comparing SAT/ACT test prep methods.
Tip 2: Take the Other Test
If you've been taking only the ACT without having considered the SAT, try the SAT, and vice versa. The two tests actually have a lot of similarities these days, so you shouldn't have too much trouble switching to another test.
If you're still not sure which test you'd be better at, take a look at our surefire "gold standard" technique to figure out the better test for you.
Some students perform substantially better on one test; therefore, it's important to make sure you're taking the right test for you!
Tip 3: Examine the Reasons You Did Poorly on the ACT/SAT
It's important to analytically break down the reasons you did poorly on the ACT/SAT.
For the SAT, you can request a copy of the test you took with your responses through the College Board's Question-and-Answer Service. This service lets you go over your incorrect answers and think about the reasons you might've got them wrong. This final tabulation can give you a clearer idea as to what you need to improve on a retake.
If you took the ACT, you can request a Test Information Release (TIR). This service is similar to the SAT one above in that it lets you see your questions, answers, and an answer key. Once again, you can use this to your advantage by getting a better picture of your strengths and weaknesses.
Once you understand what your weak points are on your test, you can target these more effectively using focused prep and official practice materials for the ACT and SAT.
Tip 4: Get Stronger in Other Areas
Good SAT/ACT scores are one of the quickest ways to bolster your admission chances. However, schools do look for other indications of your academic abilities and potential as well. In short, you can't just rely on your test scores alone!
Here are some features that are certain to boost your chances of admission:
A high GPA: To raise your GPA, you'll need to study hard for tests, do your homework correctly and turn it in on time, and pay more attention to your teachers during class.
Quality recommendation letters: If you want solid recommendation letters for your college applications, you must take the time to develop strong relationships with your teachers over a number of years.
Clubs: Extracurriculars can show that you're a committed and active student. But don't just join clubs—do well in them, too!
Be aware that there is a catch, though. All of these qualities generally take years to develop, and if you have years, you might as well work on raising your SAT/ACT scores, too (which can improve substantially after intense, focused studying).
If you don't have much time left before your applications are due, however, your two best options are as follows:
Write a great admission essay: Pouring some extra time into your personal statement can leave a positive, lasting impression on the admission committee, even if the rest of your application isn't as strong.
Word your application carefully: It's worthwhile to spend time making sure your overall application—especially any short responses—are the best quality possible.
Ultimately, a lower SAT/ACT score doesn't necessarily mean that you won't get into the college of your dreams. Even if you don't make any big improvements on the ACT/SAT, you might still have a chance if you just pay a little more attention to other parts of your application!
What's Next?
What's a good SAT score? A good ACT score? Read our guides to learn what score you'll need on each exam to be considered good and great.
Need more tips to help you get a great SAT/ACT score? Check out our comprehensive guides to learn the best SAT tips and ACT tricks out there.
Want to improve your SAT score by 160 points or your ACT score by 4 points? We've written a guide for each test about the top 5 strategies you must be using to have a shot at improving your score. Download it for free now:
Have friends who also need help with test prep?
Share this article!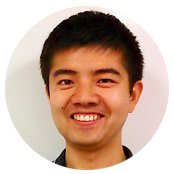 About the Author
Fred is co-founder of PrepScholar. He scored a perfect score on the SAT and is passionate about sharing information with aspiring students. Fred graduated from Harvard University with a Bachelor's in Mathematics and a PhD in Economics.
Get Free Guides
to Boost Your SAT/ACT