Are you studying for the ACT? One great way to add some extra prep to your day is with ACT Questions of the Day. They are a fast and easy way to get in some additional prep and figure out where your strengths and weaknesses lie. Read on to find out where you can get the best ACT Questions of the Day, and how to use them most effectively to maximize your ACT score.
Where to get the Best ACT Questions of the Day (QOTD)
Online
The best ACT QOTD can be found on the official ACT site. Every day they present a new question with a detailed explanation of the correct answer.
Here's an example of an official QOTD grammar question embedded within a larger passage.
You can also find decent quality questions here. This site also gives you an explanation of the correct answer, though it's not always as detailed as the explanations of the official QOTD. The following is an algebra Question of the Day.
On your Smartphone
You can conveniently access ACT test prep materials on your phone. For Android users, download the ACT QOTD app here. This app makes it easy to access ACT questions anywhere at any time, and it lets you save your answers and look back at any previous ACT questions you may have missed.
For iPhone users, you can download the free ACT Student App. While this app is more geared towards general practice than QOTD, you can use it to answer practice questions and learn vocab words.
As you can see, it's as easy to access QOTD as it is to add an extra ACT prep question to your daily routine. So how can adding a question a day help you prepare for the ACT?
How to Prep Effectively with QOTD
One question a day may not seem like it could accomplish that much, and it's definitely not a replacement for more extensive study. However, it can be very effective in exposing you to a great variety of ACT questions.
ACT Question of the Day involves all types of questions, including English, Math, Reading, and Science (but excludes Writing), so you can get a sense of what you know well and what you need to study up on.
Maybe an algebra question is a breeze for you, but coordinate geometry leaves you feeling lost? Mark down any difficult questions or mistakes in your notebook, and use this discovery as a launching off point to overcome your weaknesses.
Even if you got the answer correct, make sure you understand exactly why you got it right and can confidently answer similar types of questions that test the same skill. By understanding your answers and analyzing your mistakes, you'll be able to figure out your strengths and weaknesses and customize your ACT study plan so it's most effective for you.
Start early - even months ahead of your test date. This will ensure you get exposed to the most variety of questions. Always set aside time to do them as a daily habit - if they start to pile up and get backlogged, there's not a big chance you'll have time to go back to them in your busy schedule! ACT QOTD are most effective when they are just that - questions of the day, every day.
A Few Limitations of ACT QOTD
One limitation of ACT Question of the Day is that you can't choose the difficulty level of the questions, easy, medium, or hard. However, you can try to determine the difficulty level on your own, as part of analyzing your strengths and weaknesses and figuring out where you need the most practice.
You also can't select questions by subject - you can't get an ACT Math Question of the Day, for example. If you ignore your strengths and weaknesses across subjects - and within a subject - you won't make as much progress.
Unlike practice tests, QOTD are a quick injection of test prep to your day - they are not helpful for understanding the timing and pacing of the test, or how to keep up your stamina and focus. Taking a practice test under simulated testing conditions is best for that.
Finally, they are not helpful for practicing for the ACT essay, if you're taking the ACT Plus Writing.
To Sum Up…
ACT QOTD are effective for preparing you for the ACT a little everyday, as well as allowing you to encounter a variety of questions and figure out your strengths and weaknesses. They are fast and convenient, though not a replacement for your general ACT prep. Start early and you'll be familiar with the types of questions on the ACT by the time you take the real test!
What's Next?
To best prep for the ACT, you need official ACT practice tests and strategies for effective studying. You're in luck! Check out our free ACT practice tests and learn how to use them to maximize your score.
Aiming for that top composite score of 36? We have a comprehensive guide for how to achieve your perfect score by a 36 full scorer. Read about what he did to prep and how you can use the same approach.
Want to improve your ACT score by 4+ points? Download our free guide to the top 5 strategies you need in your prep to improve your ACT score dramatically.
Have friends who also need help with test prep?
Share this article!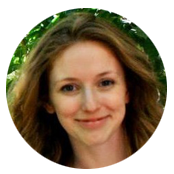 About the Author
Rebecca graduated with her Master's in Adolescent Counseling from the Harvard Graduate School of Education. She has years of teaching and college counseling experience and is passionate about helping students achieve their goals and improve their well-being. She graduated magna cum laude from Tufts University and scored in the 99th percentile on the SAT.
Get Free Guides
to Boost Your SAT/ACT