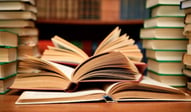 What are the best books for the SAT critical reading section (which used to be called the verbal section)? Here we review a few of the top books that we feel helps students the most. We discuss which skills you should be learning from books, and which you should instead be learning from flashcards or practice. You can get these books online, or better yet from the library.

What is the Critical Reading? Start with Sentence Completion.
By now you understand what the Critical Reading is about. About a third of it is sentence completion, which is a vocabulary test by any other name. As background, the SAT Critical Reading section used to be called the Verbal section, which many years ago used to be almost all based on vocabulary. Vocabulary has fallen in importance on the SAT from around 50% of the entire test (in the 1990s) to just about 10% today, and will even be lower with the new SAT in 2016. Thus, sentence completion represents a vestigial portion of the SAT. Since it's all about vocabulary, the best books for sentence completion, in our opinion, are books that directly target this.
Bonus: Money-Saving Tip:
Most of these books can be reused by many students. It's better to get more of these books and see what works for you, and instead of shelling out money for new, latest-edition copies of every single of these books consider
1) Borrowing these books from the library -- many well stocked town libraries have these books
2) Buying used or older editions of the books: the SAT test has been relatively stable from 2006-2015, used or old versions can real tough or
3) Finding free analogues online, many sites online offer the all the major ideas and tips in the books for free, oftentimes summarized.
Best Books for SAT Sentence Completion:
#1 Book in Sentence Completion: Direct Hits, Vol #1 and Vol #2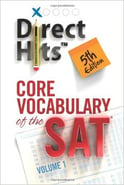 This book is seen as one of the best books for SAT vocabulary studying for one simple reason: it has an incredibly high hit rate compared to others. The words in this book consistently show up more on future SATs than other lists online. It uses real vocabulary tested in past SATs most often, therefore explaining its high predictive power for future SATs. Another reason this book is great is that it's so concise: there are only 200 words in each volume. This makes it easier to memorize than the thousand-word lists, and ensure that the authors can concentrate on only the most important vocab words.
My professional advice is this: if you can only remember 200 words for the SAT, make it Direct Hits Volume 1. If you can only remember 400 words, for the SAT, make it Direct Hits Volume 2. You'll get more mileage out of these than any other books. If you can't get your hands on the direct hits book, then base the first 200-400 of your vocab studying off of a list that is constructed based on past SAT tests as well, such as our free vocab cards of 400 most frequent SAT words. The old saying is true: the past predicts the future well.
#2 Book in Sentence Completion: Barron's SAT Vocab Flash Cards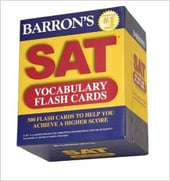 This is the new edition of the word list I personally used to study for the SAT and get a perfect on it -- back in the day when it was much more vocab, which is high praise for this word list. Barron's consistently manages to be the best book studying for high achieving SAT students, and this book (actually a flashcard pack) is no different. With word count at 500, it's bigger than Direct Hits. All independent word lists likely have some overlap, but this is definitely the list to go onto after the Direct Hits, and together with Direct Hits this forms about a thousand words that will take about 20 hours to memorize. If you have an SAT study plan that spans in the hundreds of hours, this set of flashcards is certainly worth it.
SAT Critical Reading: Passages
Passages constitute the rest of the Critical Reading SAT section. Much of passages is about understanding the meaning of a story -- what the author's feeling are, the main idea the author is trying to convey, how the author communicates. Thus, understanding this is very important.
I want to dispel what I believe is a myth about Critical Reading Books at this point. Myth: the best way to improve on SAT Passages for Critical Reading is by reading more English Literature books. The myth goes: read Dickens, Austen, Fitzgerald, and Shakespeare to improve your reading skills fastest. Hogwash! First, reading is NOT the same thing as English literature (analogous to the reason here). Likewise, literature passages only form a small portion of the SAT Critical Reading passages.
Second, reading English literature is incredibly inefficient. Pride and Prejudice by Austen may take a dozen hours to read. In that same time, you could have practiced a hundred short passages. Moreover, you'll be caught up in the story, and you'll rarely be practicing effective SAT relevant skills: quickly dissecting separate, small passages. Once you figure out Austen's intent once, you never have to figure it out again. In 12 hours, you get one practice swing and figuring out author intent, whereas you could be practicing 100 times instead. This motivates our choice of books:
The Best SAT Critical Reading Passage Books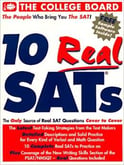 #1 Book in Passages: Real SATs from the Past: I don't just mean the latest College Board Official SAT prep guide, but also the 1997, 2000, 2003, and 2005, editions, and more versions that you can find if you're resourceful. Why would I recommend such outdated material? Because passages themselves haven't changed that much through time. The SAT has changed up analogies, writing, and a lot of other things, but the format of short, self-contained passages has been maintained for decades. Like I mentioned before -- in 24 hours, you can read either two novels, or do 40 passage sections from the past tests.
It is important while reading, whether passages like suggested above, or longer format text like short stories or essays, to focus on SAT type questions. The most common are: 1) what is the author's opinion about the subject? 2) what's the author's emotion? 3) does the author have any motivations that might skew his opinion? Keep these in mind no matter what you read!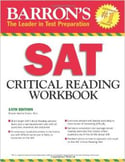 #2 Book in Passages: Barron's Critical Reading
Again, this book is best for high scorers, but it explicitly points out the types of tricks and strategies often used on the SAT. The great thing about this book is that it dissects the passages out for you, and doesn't patronize you at all. The authors are perfect-scoring level professionals who clearly know the material cold, and they're targeting students aiming for a perfect 800 as well. I wouldn't recommend this for students starting below a 550, as it can be intimidating and the techniques may not be optimal for students starting out.
#3 Book in Passages: Kaplan's Critical Reading
At this point, we're getting into pretty standard run-of-the-mill explanations for critical reading. However, Kaplan's book is stellar at being a general introduction to Critical Reading, especially if your starting score is 350-550 region. It won't cover strategies for perfectionists well, and the writer often seems to lack full understanding of the toughest concepts, but it's a very gentle introduction for students starting in this range.
You might also say at this point -- what if I'm starting out below a 350? In this case, there might be some basic English language deficiencies at play -- perhaps English was your second language. We'll have another article out for this range soon!
What's Next?
The college admissions process has become so competitive that it's helpful to plan well in advance for SAT/ACT prep during high school. Here are a few guides to help your thinking:
Want to improve your SAT score by 160 points, or your ACT score by 4 points? We've written a guide about the top 5 strategies you must be using to have a shot at improving your score. Download it for free now:
Have friends who also need help with test prep?
Share this article!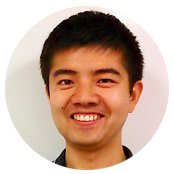 About the Author
Fred is co-founder of PrepScholar. He scored a perfect score on the SAT and is passionate about sharing information with aspiring students. Fred graduated from Harvard University with a Bachelor's in Mathematics and a PhD in Economics.
Get Free Guides
to Boost Your SAT/ACT