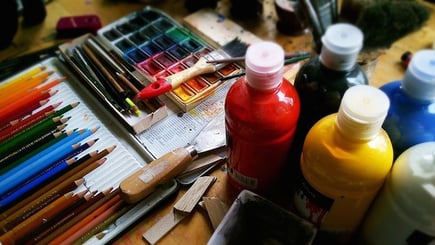 If you're interested in attending a fine arts college, your college search may be trickier than the average student's. It's relatively simple to compare standard undergraduate degree programs, but fine arts schools can be so different: they have different specialties, different facilities, and different curricula. How do you know which fine arts colleges are the best, and how do you know which ones would be good fits?
I've taken the first step for you by compiling a list of some of the top fine arts colleges and bachelor's programs in the country. Each one offers something a little different, making this ranking list a bit more unique (and a bit more interesting) than your average college ranking list. Because it's difficult and perhaps unhelpful to give these schools a definite ranking on this list, I've separated them into school type. I've also prepared some strategies for figuring which schools best meet your own personal needs.
But before all that, I'll answer a more basic question: what is a fine arts college, exactly?
What's a Fine Arts College?
Put simply; a fine arts college is a school that educates students in the visual or performing arts. These schools offer a couple of different degree options:
Bachelor of Fine Arts: If you get a BFA, or Bachelor of Fine Arts, the majority of your undergraduate education will

consist of practical studio work instead of more traditional lecture or discussion classes. For example, a typical BFA program might have students in fine arts courses 2/3 of the time and general education courses 1/3 of the time.
Bachelor of Art: a BA, or Bachelor of Art, is the most common undergraduate degree - most people with BAs didn't study fine arts. If you choose this type of degree program, it just means that you'll take more general education courses than if you chose a BFA. For example, you might spend 1/3 of the time in fine arts courses and 2/3 of the time on general liberal arts studies.
Once you choose your degree type, you'll most likely have to choose an arts specialty. This is like a major that helps you hone in and excel within a particular field or area. Many fine arts colleges have a wide variety of specialties to choose from, including acting, musical theater, ceramics, computer animation, creative writing, dance, sculpture, and drawing (just to name a few).
The standard fine arts school only offers degree programs that focus on, well, fine arts. But you can also get the BA in fine arts, or even a BFA, at some liberal arts colleges or universities. I'll present the top degree programs at both fine arts colleges and other colleges and universities in the following rankings list.
How Are These Schools Ranked?
Fine arts colleges are generally either specialized stand-alone institutions or programs embedded within a larger university. Because fine arts programs can come in various forms, they're a bit difficult to compare - they're not necessarily standardized. So, I used a combination of aggregated ranked lists and industry opinions to compile a list of the top fine arts colleges in the country. Because colleges that specialize solely in fine arts are pretty different from larger, liberal arts universities, I separated the schools into lists based on this distinction.
Once I separated them into these two groups, I arranged them in alphabetical order. Although there are a few stellar, stand-out institutions (which I make note of at the beginning of each section), fine arts schools rankings are difficult to standardize because they can offer such different resources to students. Because of this, I encourage you to look for schools that best fit your own artistic goals and preferences when considering these lists.
As for the actual factors deciding whether I included a school on this list? I considered things like quality of facilities, program faculty, alumni network, industry opinion, aggregated ranking lists, and program offerings.
If you're interested in any of the schools listed below and want to get admissions stats, just click the school name. Let's get to the rankings!
Fine Arts Schools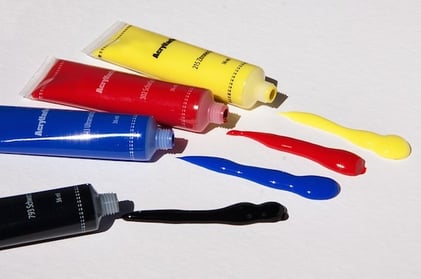 I imagine you'll be moving way beyond primary colors at any of these schools.
The following schools are primarily dedicated to art and design education. The real standouts here - the schools that tend to be ranked at the top of lists year after year - are the Rhode Island School of Design, School of the Art Institute of Chicago, and the Savannah College of Art and Design. You may notice when you review the list that these schools tend to be relatively larger than some others, with a wider variety of program offerings.
This school is primarily dedicated to educating students in the arts. It offers 21 undergraduate programs in fine arts, including an "individualized major" option for students who may have extremely niche interests. California College of the Arts also retains strong faculty members and supplements the offerings of core educators with a rotation of visiting artists, designers, and writers. Finally, the student-faculty ratio is an impressively low 8:1.
Maryland Institute College of Art offers 16 different art majors, including several interdisciplinary options like "interactive arts" and "interdisciplinary sculpture." In addition to these options, students also get to choose from a wide range of studio concentrations. The school's faculty includes 219 professional artists, designers, art historians, poets, and writers. The student-faculty ratio stands at a low 10:1.
This school is particularly strong in graphic design, painting, and drawing, so it may be a good option for students who wish to pursue any of those artistic concentrations.
At the Pratt Institute, students can choose from degrees in Art & Design Education, Digital Arts, Film, Fine Arts, and Photography. The school also offers several associate's degrees in fine arts if you're not sure whether you want to commit to a bachelor's program. Overall, this institution is ranked consistently well for their fine arts, design, and studio programs.
The Rhode Island School of Design, or RISD, is one of the most well-known and well-celebrated fine arts schools in the country. It offers 16 undergraduate majors and state-of-the-art facilities and tools. RISD prides itself on providing students with opportunities to work collaboratively with faculty mentors. And the faculty it retains are impressive - many are renowned artists like Chris Van Allsburg, a famous children's book illustrator.
One of RISD's most impressive appeals, though, is its location: Providence is one of the most artistically cultured cities in the country.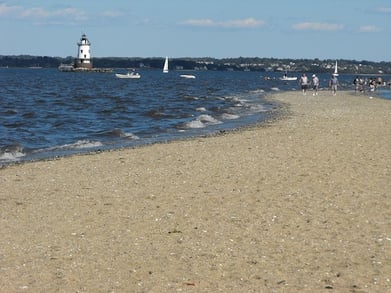 RISD also comes with free natural inspiration.
SCAD is one of the most prestigious art and design institutions in the country and has an impressive variety of fine arts specializations for undergraduates. Students can get a degree in almost anything you can think of, including animation, visual effects, fibers, and furniture design. The school also has an impressive faculty and alumni network, a big plus when it comes time for applying to grad school or jobs.
Degree offered: Depends on your specialization
The School of the Art Institute of Chicago is one of the largest art schools in the US. Because of its size, it can offer some more unique specializations, including things like art therapy, time arts, and visual communication. It has over 550 faculty members, which might make it easier to find a professor or mentor who shares your interests and passions. Finally, this school is affiliated with one of the best art museums in the country.
The New School is primarily dedicated to the arts; it offers many flexible degree programs to artistically-inclined students. Its BFA program in fine arts is offered through the Parsons School for Design in NYC.
Fine Arts Programs at Other Colleges & Universities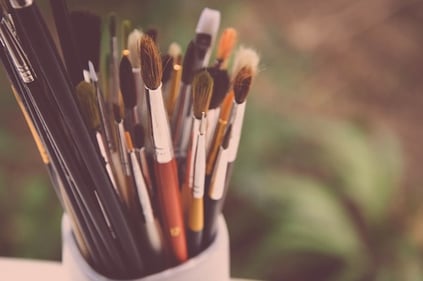 What could be more fun than a studio course?
Some strong fine arts programs aren't offered at art-specific institutions, but instead through art departments at colleges or universities. The real standout on this list is Yale, which offers one of the best art programs in the country as well as a top-notch general education.
These options are likely better for students who are seeking more of a balance between a fine arts education and a general or liberal arts education.
Columbia offers a prestigious fine arts program that's located in the heart of the art world: New York City. The program boasts a long list of notable alumni and faculty members, which means it's easier for students to make and develop professional and personal connections in the field. Students who attend Columbia's School of the Arts can concentrate in Drawing, Painting, Sculpture, Photography, Printmaking, or Video.
Cornell offers a BFA program at its School of Art, Architecture, and Planning. The program emphasizes artistic training, contextual preparedness, critical thinking and expression, practical understanding of the contemporary art world, and sustainable practice. Because of the program's broad aims, you may get more of a liberal arts spin with this BFA.
Hunter College offers a program that's geared towards students who want to work professionally as an artist, particularly if they want to go on to grad school. This is a "fifth-year" program that gives students a prolonged, intense focus on studio practice, contemporary art, and theoretical issues - this extra year might help give you an extra boost in the professional world.
Princeton's Program in Visual Arts combines a liberal arts education with a fine arts education. Students can take courses in a range of subjects, including painting, drawing, graphic design, media, sculpture, photography, filmmaking, and film history & criticism.
Alfred's College of Ceramics provides an education that combines visual fine arts, design, and the science of ceramics, glass, and materials. It's more specialized than many of the other fine arts schools on this list, but an awesome choice if you're interested in working with any of the above materials.
Degrees offered: BFA, BS (in art history)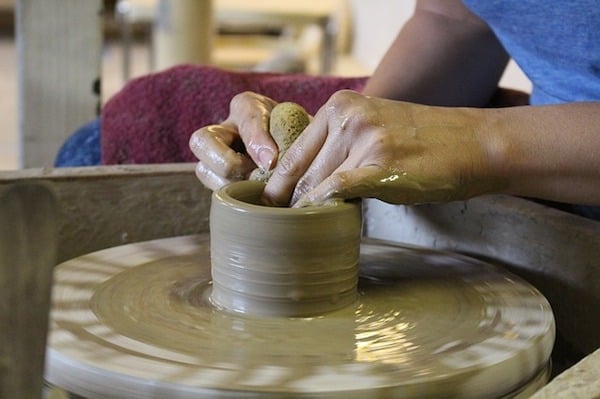 Alfred: A great place for potters
A joint School of the Museum of Fine Arts and Tufts BFA program means you get the benefits of a top liberal arts education in combination with studio art training. Students are fully enrolled at both schools, with access to resources offered by both institutions. This program is a good option for students who prioritize flexibility: the studio curriculum is entirely elective, so you can pick and choose the courses that most interest you.
UCLA, one of the best public schools in the US, is also home to one of the country's best art departments. Students encouraged to explore different mediums to discover the best way to express themselves, making this program pretty flexible. Courses are offered in painting and drawing, photography, sculpture, ceramics, art theory, and new genres.
UPenn offers an undergraduate fine arts program through its school of design. Its fine arts education blends studio practice, seminar courses, and interactions with visiting artists and professionals.
The art department at Williams is one of the largest at the prestigious liberal arts college, and the department itself shares space with the Williams Museum of Art. The school itself is pretty small, so the majors offered are broad and limited in number - they include art history, studio art, and art history & practice.
Last but not least, the School of Art at Yale offers a variety of art and media courses. It's also one of the top-ranked MFA programs in the country, which points to the strength of the school. The faculty is highly lauded - most of them have been published and/or awarded for their work. Finally, the facilities themselves are sure to impress, as students have access to art galleries, a silk screening print shop, photo labs, several theaters, and a digital media center.
How to Choose the Right Fine Arts Program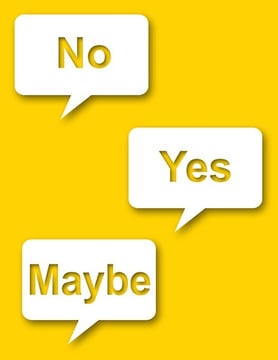 These tips will help you think about which schools might be best for you.
In order to be successful in a fine arts program, you should strive to make sure that the school closely matches your needs. Fine arts programs are often pretty small - you'll be doing a lot of studio work, and will be collaborating closely with peers and faculty. Because of the collaborative nature of the work you'll be doing, it's important that you feel comfortable with the program, students, and faculty.
Before you settle on target schools, here are some factors to consider when thinking about what schools may be right for you.
Program Specialties and Curriculum
If you work pretty exclusively with a specific medium, you'll want to attend a school that has extensive resources available so that you can work with that medium. For example, if you work with ceramics you might not want to focus your attention on Columbia University because Alfred might be a better fit. Alternatively, if you're open to exploring different artistic mediums, you might seek out a more flexible program - like the one Williams College offers, for example.
Faculty
You'll want to find a school with qualified faculty who can serve as knowledgeable mentors. Look into whether schools retain faculty members whose work you're interested in. You might also consider whether a school brings in fresh and exciting faces via visiting artist programs. Finally, check out the student to faculty ratio: is it low enough that you're confident you'd get individual attention?
Location
A big part of a degree in fine arts will often be working in the art world via internships. Is the school located somewhere that will facilitate these internships, or have programs that will help you get internships in art and cultural centers?
Notable Alumni
If you're impressed with a school's alumni network and number of successful grads, that's a good sign. This indicates that it'll be easier for you to make and utilize professional connections through the school.
What's Next?
If you're artistically inclined but aren't dead-set on a fine arts program, you should check out our list of the top 10 art schools in the US - these might offer a bit of a broader scope than the schools listed above.
If you want to end up on the west coast, you'd probably be interested in our list of the top art schools in California.
To prepare the best fine arts application possible, you definitely need to read about how to prepare a stellar art portfolio.
Finally, you'll want to be able to pay for all of this, right? Check out the top art scholarships in the US.
Want to improve your SAT score by 160 points or your ACT score by 4 points? We've written a guide for each test about the top 5 strategies you must be using to have a shot at improving your score. Download it for free now:
Have friends who also need help with test prep?
Share this article!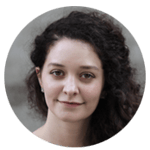 About the Author
Francesca graduated magna cum laude from Harvard and scored in the 99th percentile on the SATs. She's worked with many students on SAT prep and college counseling, and loves helping students capitalize on their strengths.
Get Free Guides
to Boost Your SAT/ACT