Ah California, the land of opportunity. The sun is always shining (well, not in San Francisco, but almost everywhere else), and the art scene is awesome. If you're thinking about art school, some of the best colleges for you are located in The Golden State. In this article I'll go through a list of all the art schools in California so you can take stock of your options.
What Is an Art School?
Most colleges have art departments, so you'll probably have the option of majoring in art no matter where you go. On this list, however, I've only included colleges that are exclusively for art students. You should consider these types of schools if you're absolutely sure that you want to major in an artistic discipline and would like to be in an environment that will provide you with a high level of specialized training. These types of schools give students the opportunity to interact with many other individuals who share their artistic passions. At less specialized schools, art departments might suffer from neglect because they represent a less popular major choice.
I did include three schools on this list that are technically subsets of UC Irvine, UCLA, and San Diego State University because they are autonomous enough to be considered art schools in their own right (though you would have to apply to the larger college to get in). The schools on this list are all completely devoted to the education of art students and are chock full of creative resources that you might not find at other colleges.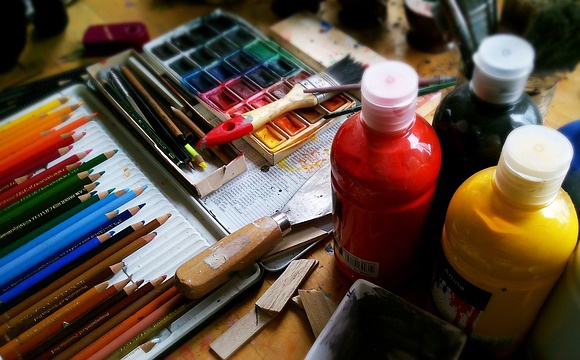 There's nothing more exciting than new art supplies. Imagine going to a college that's full of them!
Art Schools in California
I've listed all the art schools in California accompanied by statistics and brief descriptions of what they offer to students. I'll go through the five best art schools first, followed by an alphabetical list of all the other art schools in the state. I included pictures of some of the campuses, but you should definitely check out the school websites for more images and information!
Top 5 Art Schools
These five California art schools are world class institutions, with excellent programs in a range of disciplines.
Undergraduate Enrollment: 1,824
Admissions Rate: 63%
Programs: Advertising, Entertainment Design, Environmental Design, Film, Fine Art, Graphic Design, Illustration, Interaction Design, Photography and Imaging, Product Design, and Transportation Design
At Art Center College of Design, students are given a comprehensive education in their chosen discipline starting on day one. There is no first-year general education program, so this school is ideal for students who know exactly what they want to study. The Transdisciplinary Studios Program allows students to collaborate across different majors, so the school's focus on specialization doesn't limit creativity. Art Center College of Design also partners up with companies and organizations in its Designmatters program to sponsor student projects that impact social change.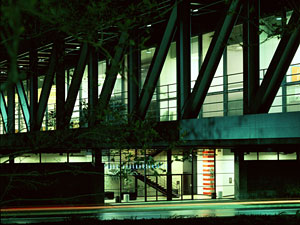 Art Center College of Design
Undergraduate Enrollment: 1,542
Admissions Rate: 76%
Programs: Animation, Architecture, Fashion Design, Film, Graphic Design, Interior Design, Painting/Drawing, Photography, Printmaking, Sculpture, and more
One-on-one attention is the norm for students at the California College of the Arts (average student-teacher ratio is 8:1). CCA includes a First Year Program that introduces students to studio practice and includes a portfolio review at the end of the year. There is also a First Year Student Exhibition every year. CCA offers numerous resources for professional development and networking in the arts that will help students embark on fulfilling careers.
Undergraduate Enrollment: 1,489
Admissions Rate: 27.5%
Programs: Art, Graphic Design, Photography and Media, Art and Technology, Animation, Film and Video
Every student at CalArts is assigned a mentor who guides them through the program and assists them in independent study. CalArts has eight galleries dedicated to showing student work and helping students get accustomed to hanging and presenting art in various forms. The school also has extensive facilities for student use, including various media labs and a "Super Shop" for processes such as woodworking, metalworking, and moldmaking.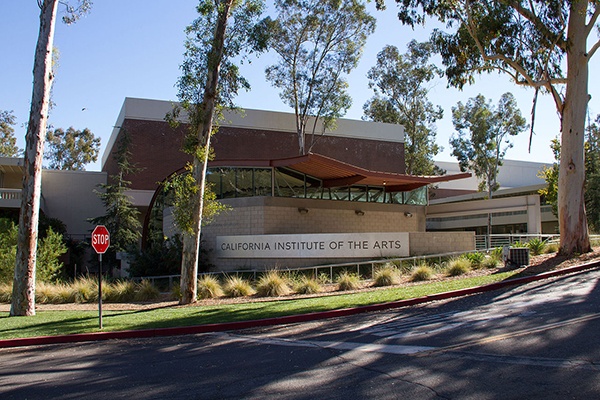 California Institute of the Arts
Undergraduate Enrollment: 1,093
Admissions Rate: 66%
Programs: Architecture, Communication Arts, Digital Media, Fashion Design, Fine Arts, Product Design, Toy Design
Alumni and faculty at Otis include Fulbright, MacArthur, and Guggenheim grant recipients; Oscar winners; legendary costume designers; leaders of contemporary art movements; entrepreneurs; and top designers. Students intern at art galleries, museums, and creative companies like LEGO and Nike. Otis has been ranked among the best design schools in the country, with particular distinction in its fashion and animation programs. A strong advising and career counseling system guides students to success in creative fields.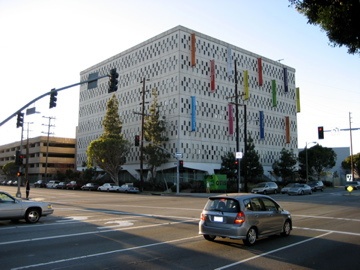 Otis College of Art and Design
Undergraduate Enrollment: 29,633 (UCLA overall)
Admissions Rate: 19% (UCLA overall)
Programs: Art, Architecture and Urban Design, Design and Media Arts, World Arts and Culture/Dance, Ethnomusicology, Music
The School of the Arts and Architecture is comprised of six degree-granting departments (listed above) and six centers: the Art | Global Health Center, the Art | Sci Center, cityLAB, the Experiential Technologies Center, the Grunwald Center for the Graphic Arts and the Now Institute, and The UCLA Herb Alpert School of Music. It incorporates a wide variety of outreach programs designed by students, faculty, staff and alumni. These center around concerts, exhibitions, symposia, and dance productions presented in cooperation with groups throughout Los Angeles.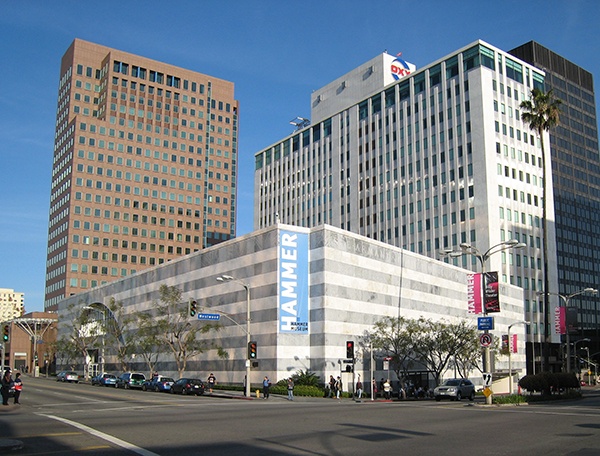 UCLA School of the Arts and Architecture
Other Art Schools in California
If the schools above don't fit your needs, check out the rest of this list. There's bound to be one with the perfect program for you.
Undergraduate Enrollment: 10,044
Admissions Rate: 100% (open admissions)
Programs: Animation and Visual Effects, Architecture, Fashion, Fine Art, Graphic Design, Photography, Web Design and New Media, and many more
Academy of Art University holds over 70 student and alumni art shows in San Francisco annually, so there are plenty of opportunities here to exhibit your work. It's also the first art university to be invited to showcase student work at New York Fashion Week biannually. Students have access to many different facilities for art-making, including lighting equipment, studio space, and green-screen rooms. Its location in San Francisco means that there are many opportunities to connect with creative internships and working artists.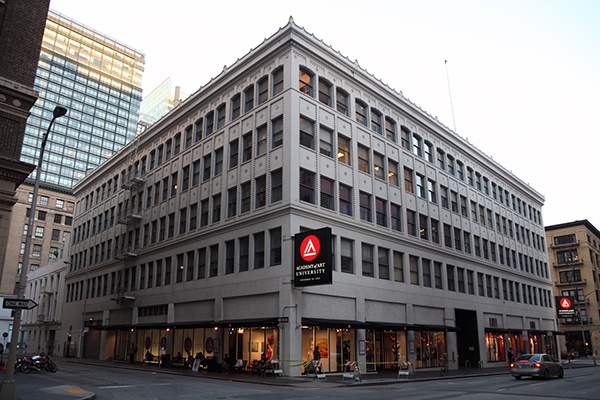 Academy of Art University
Undergraduate Enrollment: 2,175
Admissions Rate: 40%
Programs: Design, Media Arts, Fashion, Culinary
The Art Institutes is a network of more than fifty for-profit art schools across the country (and eight in California alone), so this is just one part of a larger system. The focus is on a practical, hands-on education in the arts that will result in employment after graduation. A strong Career Services department and a modern curriculum are hallmarks of the Art Institutes. Be aware, however, that the school's parent company recently settled a lawsuit alleging they used questionable tactics to enroll students who had little chance of success.
Undergraduate Enrollment: 415
Admissions Rate: 99%
Programs: Film, Graphic Design, Visual Journalism, Professional Photography
Brooks Institute has three different campuses located in Santa Barbara and Ventura. The Ventura campus was formerly a movie studio; it houses a movie backlot set, large sound stages, a screening room, digital video editing studios, a post-production facility, Pro Photo studios, and graphic design computer labs and studios. Brooks emphasizes a "learning by doing" model, so students are encouraged to use professional equipment to gain hands-on experience in their fields of study.
Undergraduate Enrollment: 24,489 (UC Irvine overall)
Admissions Rate: 37% (UC Irvine overall)
Programs: Art, Dance, Drama, and Music
Facilities at UC Irvine's Claire Trevor School of the Arts include four theaters, a concert hall, three art galleries, the Beall Center for Art + Technology, electronic music studios, cutting edge costume, lighting, and scenic design studios, a stage production shop, digital arts labs, and a video production studio. Undergraduate and graduate degree courses include extensive studio, workshop and performance experiences; theoretical and historical studies; and arts and technology practices.
Undergraduate Enrollment: 1,015
Admissions Rate: 96%
Programs: Animation and Visual Effects, Digital Filmmaking, Game Art and Design, Graphic Design and Motion, Interactive Audio, Sound Arts
The goal of Ex'pression College is to prepare students for careers in the industries of sound and visual arts with a hands-on curriculum. Students can earn a Bachelor's degree in just under three years with Ex'pression's accelerated schedule.
Undergraduate Enrollment: 171
Admissions Rate: 100% (open admission)
Programs: Interior Design
The Design Institute is a highly specialized college for students interested in studying interior design. The American Society of Interior Designers (ASID) and the International Interior Design Association (IIDA) sponsor student activities. Students gain extensive insight into professional standards and practices through contact with working interior designers.
Undergraduate Enrollment: 205
Admissions Rate: 100% (open admissions)
Programs: Interior Design
This is another school that exclusively offers an interior design program. Interior Designers Institute students have been recognized in international design competitions. B.A. students participate in the school's internship program, which allows them to gain experience working for design firms while still in college.
Undergraduate Enrollment: 543
Admissions Rate: 58%
Programs: Animation, Fine Arts, Game Art, Design and Digital Media, Illustration
Laguna College of Art and Design has an extensive foundation program for first-year students that provides thorough preparation for success in their chosen fields. LCAD has grown over time to include the five undergraduate majors listed above and a graduate department. Campus is an hour from Los Angeles, so students have easy access to museums, galleries, the entertainment industry, and graphic design studios.
Undergraduate Enrollment: 371
Admissions Rate: 98%
Programs: Architecture, Design, Digital Arts
The NewSchool of Architecture and Design is located in the design district of Downtown San Diego. There is a focus on networking and learning to navigate an increasingly globalized design world. Students have access to unique study abroad programs, a diverse international student body, cross-location collaborations, flexible online learning, and world-renowned guest lecturers. NewSchool is has a 93% job placement rate for graduating students.
Undergraduate Enrollment: 28,394 (SDSU overall)
Admissions Rate: 34% (SDSU overall)
Programs: Art, Design, and Art History
SDSU's College of Professional Studies & Fine Arts (PSFA) is recognized for connecting the college experience with the global community and preparing its students for professional careers. On average, PSFA places 600 students in professional internships each year.
Undergraduate Enrollment: 467
Admissions Rate: 95%
Programs: Art and Technology, Film, Painting, Photography, Printmaking Sculpture
Founded in 1871, San Francisco Art Institute is one of the nation's oldest schools of higher education in contemporary art. Its core philosophy is fostering creativity and critical thinking in an open, experimental, and interdisciplinary environment. Students are encouraged to forge their own pathways of study at SFAI and supplement the Core Curriculum with electives across different mediums and fields.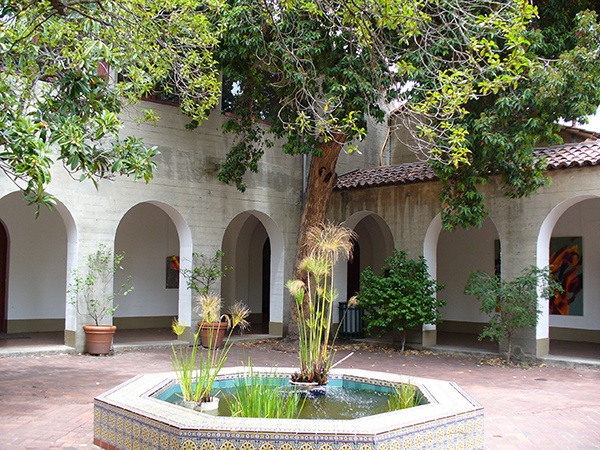 San Francisco Art Institute
Undergraduate Enrollment: 1,338
Admissions Rate: 100% (open admissions)
Programs: Media Technology, Graphic Design, Game Art and Design, Fashion Design, Animation, Filmmaking
The School of Media, Culture, and Design focuses on a cross-disciplinary approach to art. Classes are paired up to bring multiple perspectives to bear on the same design problem. Advanced seminars that incorporate multiple majors allow students to work together on outside projects or competitions.

How to Find the Right Art School for You
If you're looking exclusively at art schools, you've already narrowed down your college choices quite a bit. However, it's still important to weigh the options carefully. First, think about location. While all of these schools are located in California, some of them are in urban areas and others are in suburban or rural areas. Find out more about what these different types of environments offer to students.
You should also look closely at the program offerings at these schools. Is there a specific artistic field that interests you, or are you still unsure about the exact medium you want to study? If you're still undecided, consider attending a school that has a general education program so you can explore different modes of artistic expression before deciding on a major. If you're sure about what you want to study, make sure that any school where you apply has the facilities and programs you need to fulfill your creative vision.
Especially at art schools, a good career services department and plenty of opportunities for internships are a must. Verify that the schools that interest you have a high job placement rate and offer extensive career counseling to students. You should also look for colleges that have strong advisory systems and give students lots of individualized attention. These qualities will make for a smooth transition from college to the professional art world.
Now get out there and start making some awesome art!
What's Next?
If you're planning on attending an art school, you'll need to make a portfolio of your work. Find out how to showcase your art in the best way possible for college applications.
Are you interested in performing arts rather than visual arts? Check out this complete list of al the performing arts colleges in California.
Worried about how your test scores will affect your chances of college admission? Learn more about when SAT and ACT scores don't matter in the application process.
Want to improve your SAT score by 160 points or your ACT score by 4 points? We've written a guide for each test about the top 5 strategies you must be using to have a shot at improving your score. Download it for free now:
Have friends who also need help with test prep?
Share this article!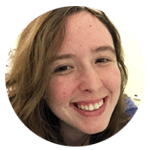 About the Author
Samantha is a blog content writer for PrepScholar. Her goal is to help students adopt a less stressful view of standardized testing and other academic challenges through her articles. Samantha is also passionate about art and graduated with honors from Dartmouth College as a Studio Art major in 2014. In high school, she earned a 2400 on the SAT, 5's on all seven of her AP tests, and was named a National Merit Scholar.
Get Free Guides
to Boost Your SAT/ACT