The SAT can be mysterious and nerve-inducing; your score on this never-before-seen test will play a huge role in your college applications. When I took the SAT for the first time, I didn't do any preparation and wasn't sure I could reach my target score.
The best way to lessen your fear is to try to predict your SAT score. How can you estimate your SAT score? What are the effective methods? Do the SAT score predictor quizzes really work? This guide will walk you through the different methods of estimating your SAT score and will tell you how to use that prediction.
The Best Way to Predict Your SAT Score
The best method to predict your SAT score is to take a full-length official College Board SAT practice test under real testing conditions. It's a big time commitment - over four hours - but it's the most accurate SAT score predictor.
Where Can You Find a Practice Test?
All of the official SAT practice tests created by the College Board are available for free online. I'd recommend you pick one and print out a copy of the test since you'll be taking the real SAT with pencil and paper.
How Should You Use the Test?
To get the most accurate score prediction, you want to mimic the real test as closely as possible. This means you cannot use your phone, computer, dictionary or any other outside help. You should only have pencils, an eraser, a pencil sharpener, and a calculator on your desk.
Stick to the exact timing. Note: the time allowed is printed at the start of each section. Use a watch to time yourself, and don't give yourself any extra time. An extra minute or two could artificially increase your score. Also, you're only allowed to work on that section during the allotted time. Don't move on to the next section if you finish early, and don't go back to a prior section.
How Do You Score the Test?
Score it using the instructions on the College Board website. You'll start by calculating your raw score, which is simply the number of questions you answered correctly. Then, you use that raw score and a chart provided by the College Board to calculate a scaled score for each section. That scaled score is your estimated SAT score!
Note: This is only a baseline SAT score. You can raise your score with dedicated prep. To do so, you should create an SAT study schedule, which I discuss more below. If you're looking for a starting point for your SAT prep, check out our free SAT study guide.

Don't have time for an SAT practice test? We've got other options!
What Are Other, Less Time-Consuming SAT Score Predictors?
Did you take the PSAT or ACT? If so, you can use that score to estimate your SAT score. These tests are useful predictors because the experience of taking them is similar to the SAT: early in the morning, in a classroom with other students, without outside help, etc. Below I'll give an overview of how to use the PSAT and ACT to predict your SAT score.
PSAT
It's the next best thing to taking an official SAT practice test. The PSAT was written by the College Board, the same company behind the SAT. It's very similar to the SAT; the name literally means preliminary SAT.
The College Board meant for your scaled PSAT score to be an estimated SAT score. However, since the PSAT is intended to be a precursor, the College Board designed it to be slightly easier than the SAT. The PSAT is scored on a scale between 320 and 1520. It doesn't go up to 1600 since the SAT is a more difficult test than the PSAT. While a 1200 PSAT score suggests you might score around 1200 on the SAT, a perfect PSAT score doesn't necessarily guarantee a perfect SAT score. This is why the PSAT scale is shifted down from 1600 to 1520 to account for the differences in difficulty.
Pros
The PSAT was written by the same company as the SAT.
It was designed to match the SAT format.
It was created for the purposing of estimating your SAT score.
It's administered in similar conditions as the SAT.
Cons
It's slightly easier than the SAT, so it will not be as challenging.
It may not be able to accurately predict scores for top performers in the 1500-1600 range.
ACT Score
If you took the ACT, you use that score to predict your SAT score. There are simple conversion tables that will take your 1-36 composite score and convert it into a 400-1600 SAT score. However, this is a less reliable method than using a PSAT score.
While the ACT is a standardized test similar to the SAT and PSAT, the ACT was created by ACT, Inc., not the College Board. There is overlapping content between the SAT and ACT, but the content is not exactly the same. For example, the ACT has a science section while the SAT doesn't. Also, the SAT has a no-calculator math section while the ACT doesn't.
If you use your ACT score to estimate your SAT score, the prediction may be off by up to 100 points. For example, I got a 34 on my ACT, which would predict an SAT score between 1490-1530, but, in actuality, I got a score of 1420; 70 points less than the lowest estimated score. Some students simply perform better on the ACT than the SAT.
Pros
The ACT is a standardized test that is designed to estimate college preparedness like the SAT.
It covers similar Math, Reading, and Writing content as the SAT.
It's administered in similar conditions as the SAT.
Cons
The ACT was not written by the College Board.
It doesn't cover the same material as the SAT.
Predictions may not be exact (could be off by up to 100 points).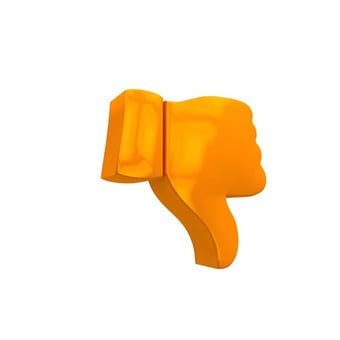 Don't trust other "predictors."
What Won't Be Good SAT Score Predictors?
I'd recommend avoiding any method not mentioned above. Here are some of the more commonly used SAT score predictors that I wouldn't recommend.
Non-Official Practice Tests
Non-official SAT practice tests, aka those not written by the College Board, will not give you a realistic estimate of your SAT score. This includes full-length non-official SAT practice tests as well as any shorter SAT score predictor quizzes. These tests are too different from the SAT to give you a good prediction; they don't accurately mimic the SAT test format and typically don't cover the same content as the SAT. You could end up with a score hundreds of points off from how you'd score on the actual SAT.
GPA
Some students try to look at their GPA and guess their SAT score. It's tempting to say that because you have straight A's, you'll obviously get a 1600 on the SAT. On the other hand, if you have a low GPA, you might feel doomed to a low SAT score.
However, GPA doesn't always correlate with SAT score. Some students with low GPAs end up with great SAT scores while others with high GPAs end up with low scores. Don't try to estimate your SAT score using GPA.
AP/IB Tests
AP and IB exams test very specific content such as Biology, Economics, Calculus, and History. Most of this content is not covered on the SAT. Therefore, excelling on your AP or IB exam will not necessarily correlate with SAT success.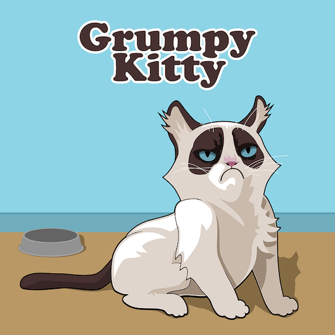 No matter your prediction, don't be a grumpy kitten!
How Should You Use Your Score Prediction?
If you have an SAT score prediction, how do you feel about it? If you're unhappy, you should create an SAT prep schedule to help you reach your score. Below is a rough estimate of how many hours you need to devote to studying to achieve certain score improvements.
0-50 SAT composite point improvement: 10 hours
50-100 point improvement: 20 hours
100-200 point improvement: 40 hours
200-300 point improvement: 80 hours
300-500 point improvement: 150 hours+
Check out our ultimate SAT study guide to help you get started with your SAT preparation.
If you're very happy with your predicted SAT score, you should still do some SAT prep, but not as much. I'd recommend studying for at least 10 hours. Take two practice tests with in-depth review to get comfortable with the test format and to make sure your practice test scores align with your target score.
Whether you have a score estimate or not, remember that no predictor is 100% accurate, not even taking an official SAT practice test. You should plan to take the real SAT more than once, so if you don't reach your target score the first try, you have another shot.
What's Next?
Now that you've found your estimated SAT score, how does it compare to your target score?
Not sure where you'd like to go to college? Read our guide to finding your target school.
Need help with your college application? Learn how to write about extracurriculars on your college application; get advice on the Common App essays.
Ready to go beyond just reading about the SAT? Then you'll love the free five-day trial for our SAT Complete Prep program. Designed and written by PrepScholar SAT experts, our SAT program customizes to your skill level in over 40 subskills so that you can focus your studying on what will get you the biggest score gains.
Click on the button below to try it out!
Have friends who also need help with test prep?
Share this article!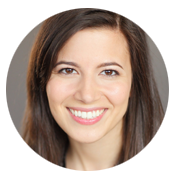 About the Author
As an SAT/ACT tutor, Dora has guided many students to test prep success. She loves watching students succeed and is committed to helping you get there. Dora received a full-tuition merit based scholarship to University of Southern California. She graduated magna cum laude and scored in the 99th percentile on the ACT. She is also passionate about acting, writing, and photography.
Get Free Guides
to Boost Your SAT/ACT