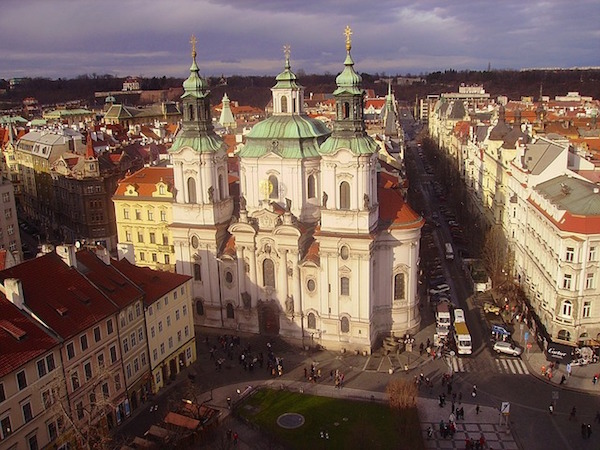 I didn't have a specific reason to study abroad in Prague. I wasn't studying Czech literature or language, and I didn't have any ancestral connection to the city. One thing made me pack my bags and move to the Czech Republic: pictures of Prague, which revealed the most beautiful place I'd ever seen.
Prague is inarguably one of the most picturesque and best-preserved cities in Europe. Founded in the late 9th century, it still has medieval lanes and architecture, along with a mix of art and architecture that span the centuries.
As I suspected, Prague turned out to be a place of pure aesthetic bliss. During my four months there, my understanding deepened as I encountered darker parts of Prague's history, from the old Jewish ghetto to scars of the Holocaust and the Communist occupation from 1948 to 1989.
Prague is a complex place, and there's a ton to see, do, and learn within its maze of cobblestoned streets. This guide will tell you the top 15 things to do and see when you visit Prague to get a full sense of the Czech capital in its past and present.
Top 15 Things to Do In Prague: Table of Contents
Here's the full list of the top 15 places to see and things to do in Prague, Czech Republic. Click on each to go to it directly, or just scroll down for the full list!
1. See the Astronomical Clock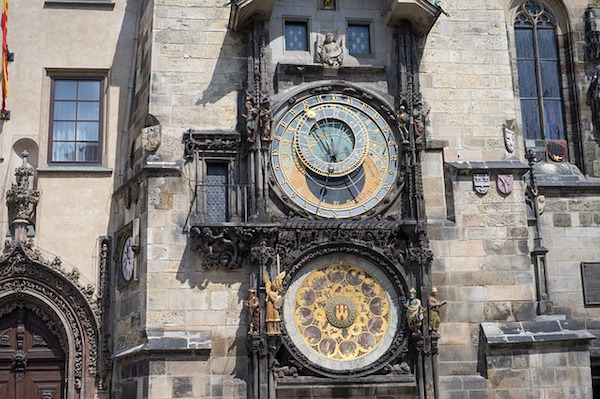 One of the first things to see in Prague is its famous astronomical clock, the oldest one of its kind in the world. It was installed over 600 years ago, in 1410. The clock is mounted on Old Town Hall in Old Town Square, the central square of the historic district. The clock has several dials and arms, including one dial that shows the positions of the sun and the moon and another that points to the months of the year.
There are several figures that move around the clock each hour. Twelve represent the apostles, and four symbolize Vanity, Greed, Lust, and Death. Death, a figure of a skeleton, rings the bell each hour, and the other figures shake their heads at him. The performance ends when the figure of a rooster crows.
Around the turn of the hour, a crowd usually gathers around to see the figures move. Since the clock and square are favorite places to visit in Prague, this crowd can get big during tourist high season. The figures move every hour, so you can pretty much catch the show whenever. Even if you don't catch the moving figures, you'll enjoy seeing the beautiful astronomical clock.
Where Is Prague's Astronomical Clock?
The astronomical clock is located on the side of Old Town Hall in Old Town Square. If you're taking public transport, either the underground metro or the above-ground tram, then you should get off at the Staromestska stop.
Metro: Line A to Staromestska
Tram: Lines 17 or 18 to Staromestska.
The figures move on the hour every hour from 9 AM to 9 PM.

2. Climb the Bell Tower of Old Town Hall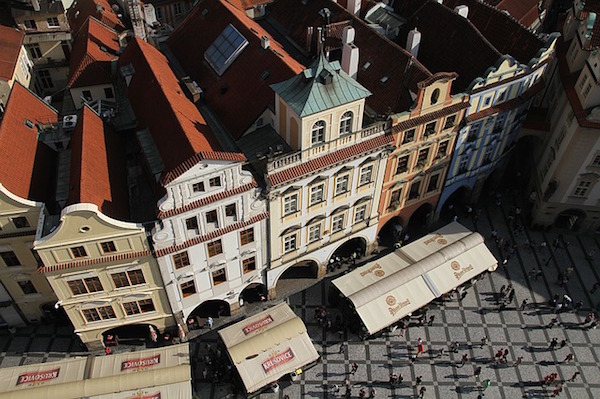 After the rooster crows the end of the astronomical clock show, head to the 14th century bell tower of Old Town Hall. You can climb this 228-foot tower for gorgeous, 360 degree views of Prague.
Climbing the bell tower was something I didn't do until the end of my study abroad semester, and I wished I'd done it sooner. It's a beautiful view over red roofs, spires, church domes, and the Vltava River that runs through the city.
How to Visit
You can climb the stairs up the bell tower or take the elevator, which is wheelchair accessible. The fee is about $5 for adults and $3 for children. By the way, the Czech Republic uses the Czech koruna (CZK). As I write right now, one US dollar equals 24 CZK.
The tower is open from 11 AM to 10 PM on Mondays and 9 AM to 10 PM Tuesday through Sunday.

3. Explore Old Town Square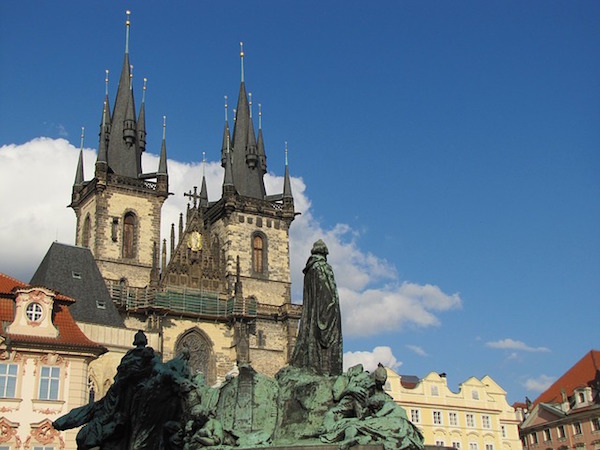 Prague largely escaped destruction during World War II, so a large part of its historic district dates all the way back to the 10th century! The historic core is now under protection as a UNESCO World Heritage site.
The central nucleus - and where I was lucky enough to take classes on Czech theater and the literature of Franz Kafka - is the Old Town Square. It's a big cobblestoned square lined by buildings that span the centuries, from Gothic to Baroque to Rococo architectural styles.
The square was a market place place until the end of the 19th century, but now it's filled with cafes, shops, galleries, restaurants, vendors, and street performers. It also hosts a magical Christmas fair in the winter that makes the entire square smell like cinnamon and sugar. Below are a few of the most notable buildings and statues in Prague's Old Town Square.
What to See in Prague's Old Town Square
After you've admired the 15th century astronomical clock, check out these buildings around the square, along with the large memorial in its center.
Tyn Cathedral: On the opposite side of the square from the astronomical clock sits the imposing Tyn Cathedral. This Gothic cathedral has been Prague's main church since the 14th century, and you can easily spot its 262-foot towers topped with black spires. The church contains the oldest pipe organ in the city, and it hosts Roman Catholic services and classical concerts.
St Nicholas Church: This 1735 church with a white facade was built and decorated in the Baroque style. It actually didn't touch Old Town Square until a house in front of it was knocked down in 1901.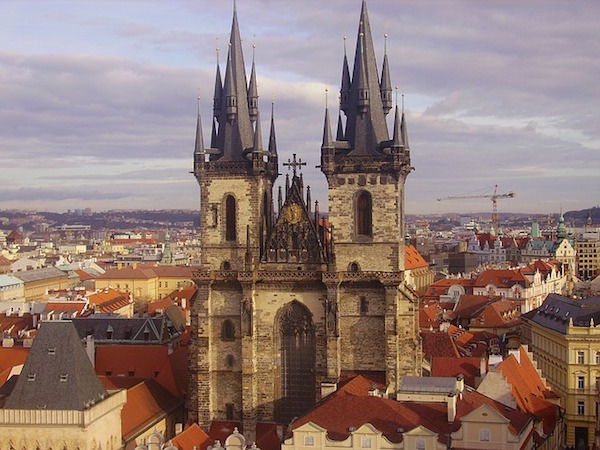 To find Tyn Cathedral, just look up.
Kinsky Palace: This former palace, built in the mid-1700s, is now an art museum. Look for its Rococo-style pink and white exterior.
House of the Stone Bell: This medieval house dates all the way back to the 1200s. The stone bell you'll find inside is a replica of the one used in 1310 to signal the future king, John of Luxembourg, that he could come with his army and occupy the square.
Jan Hus Memorial: This large monument was unveiled in 1915 to commemorate the 500th anniversary of martyrdom of Jan Hus, a religious reformer and predecessor of Protestant movement. Hus suffered the medieval consequences of criticizing the Catholic Church when he was burned at the stake in 1415. This monument eventually became a symbol of dissidence during the Communist occupation. Sitting by the monument became a quiet way for Czech people to show resistance to Soviet rule.
4. Stroll Around the Nový Svět District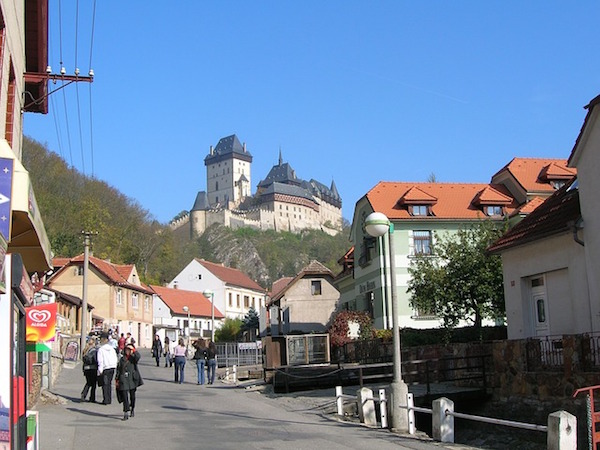 Old Town Square, while definitely worth the visit, can get crowded with tourists, especially in the summer months. If you're looking to get off the beaten track, you should check out the quieter Novy Svet district of Prague.
This "New World" neighborhood consists of just a few small streets that date back to the 14th century. Walking past the log cottages with thatched roofs feels like you've discovered a small village in the middle of a city. This area's a great place to stroll or stop by the Novy Svet Cafe for delicious coffee without a wait.
Where to Find the Novy Svet District
The Novy Svet district is on the other side of the Vltava River from Old Town Square. It's just down the hill from Prague Castle, so you could walk through here to get to or from the castle as an alternative to the primary, more crowded route. The best metro stop to get to Novy Svet is Malostranská.

5. Walk Across the Charles Bridge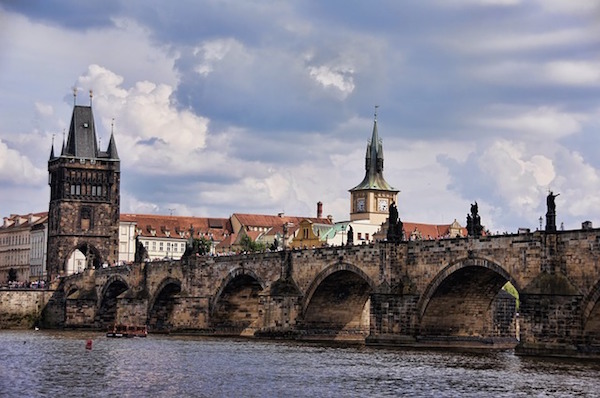 When I studied abroad in Prague, I took an art history and architecture class. Most days, we wandered around the city, admiring and learning about the structures that straddled the line between art and architecture. Charles Bridge is one such structure, a bridge from 1357 lined by 30 Baroque statues.
All of the statues along this cobblestoned bridge over the Vltava are religious figures heavy with symbolism. Most of the statues you'll see today are careful replicas. The originals are on display in the National Museum.
As a top pick in most guide books for what to see in Prague, the bridge can get crowded with visitors, as well as vendors competing to sell food, portraits, and jewelry. If you want to beat the crowds and get away from the commercial aspect of Charles Bridge, you could wake up early and catch the sunrise over the river.
If you don't mind the early wake up call, strolling across the empty Charles Bridge through the mist of sunrise is an unforgettable experience of natural and urban beauty.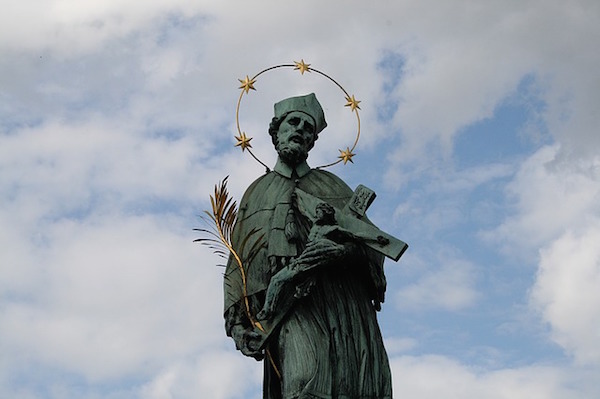 Where Is Prague's Charles Bridge?
You can approach the bridge from either side of the river. The closest metro and tram stop is Starometska, on the Old Town Square side of the Vltava.

6. Visit the Prague Castle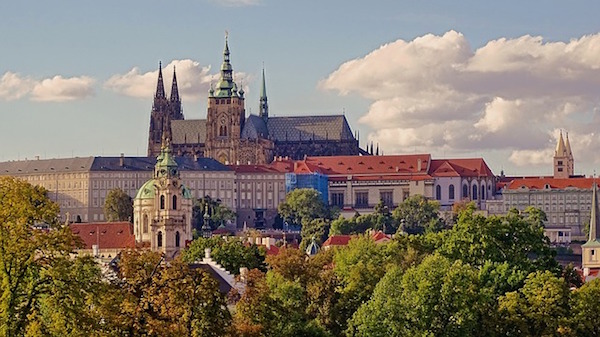 Prague is pretty much in a category by itself when it comes to medieval art and architecture, and its castle is just one more reason why. The Prague Castle is the largest medieval castle in Europe. It was founded all the way back in 880 AD.
Building and renovations continued over the centuries, with one big project implemented by Emperor Charles IV in the 1300s. The palace complex covers over 18 acres and includes royal residences, gardens, and churches.
Today, the complex includes the official residence and office of the president of the Czech Republic. There's even a daily ceremony of the changing of the guards.
What to See in Prague Castle
Royal Palace: This Gothic palace dates back to the 14th century. One highlight is the huge Vladislav Hall, which was used for coronations, banquets, market, and even jousting tournaments (it's that big). Leading up to the hall is the Riders' Staircase, where knights could ride through on horseback. You should also check out the Observation Gallery, which has a great view over the gardens.
St Vitus Cathedral: This huge cathedral contains the remains of the much celebrated 14th century emperor, Charles IV. It has an extremely detailed facade, tall spires, lots of religious statues, and gorgeous art nouveau stained glass windows. Inside, you can also see the silver tomb of St. John of Nepomuk.
St George's Basilica: This 10th century structure contains the tombs of several princes.
Golden Lane: The Golden Lane is lined by small 16th century dwellings, originally built for servants and tradesmen. At one end sits the Daliborka Tower, which was once used as a prison. The famous Czech writer, Franz Kafka, lived at #22 Golden Lane for a few years.
Royal Garden: These sprawling manicured gardens encircle the castle. They're a beautiful place to spend an afternoon wandering past flowers, hedges, moats, grapevines, pavilions, and fountains. The primary Royal Garden was built in 1534.
Castle Picture Gallery: This gallery contains over 4,000 works, including 100 paintings. It has an especially large collection of 17th century European Baroque art. Admission is free every Monday from 4 to 6 PM. Otherwise, tickets to the gallery are just $4.00.
Visiting Hours and Fees
You can buy tickets for most individual parts of the castle complex, but if you want to visit several parts of it, you should get a combined ticket. Because the Prague Castle is so big, the tickets are good for two days.
The most comprehensive ticket is the Circuit A for about $14.50. It includes St. Vitus Cathedral, Old Royal Palace, an exhibition called the "The Story of Prague Castle," St. George's Basilica, Golden Lane with the Daliborka Tower, and Powder Tower. You can take $3 or $4 off if you skip the Powder Tower.
From April to October, Prague Castle is open everyday from 6 AM to 10 PM, and the historical buildings are open from 9 AM to 5 PM. From November to March, the historical buildings close at 4 PM.
How to Get There
The Prague Castle is just about a 22-minute walk from Old Town Square. Keep in mind that most of this walk is uphill. If you do choose to walk, you'll want to turn around to see the beautiful views over the river and Old Town.
By public transportation, take the tram to one of these stops: Královský letohrádek, Pražský hrad, or Pohořelec. You can also take the metro and get off at Malostranská or Hradčanská.

7. See Josefov, the Historic Jewish Ghetto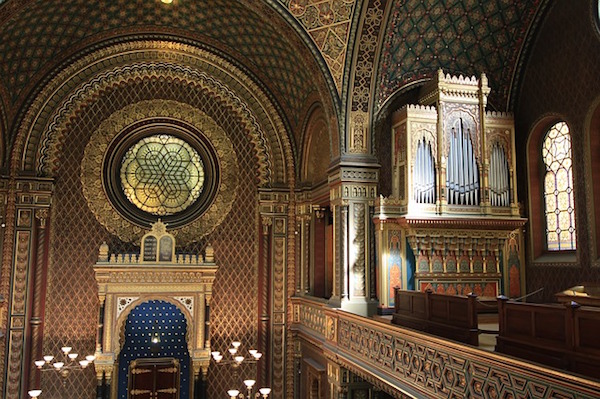 Josefov is the Jewish quarter located between Old Town Square and the Vltava River. The area was once a walled ghetto where Jews were forced to live beginning in the 13th century. Much of the district was destroyed when Prague remodeled parts of the city between 1893 and 1913.
Today, you can see six synagogues, as well as Europe's oldest Jewish cemetery. Visiting the cemetery especially can be an intense and difficult experience. Most of the Jewish population in Prague was forcibly relocated to concentration camps and murdered in 1941 by German occupiers and Czech Nazi collaborators.
As of 2014, only about 3,900 Jewish people lived in the Czech Republic. There were over 356,000 in 1930.
Historical Places in Josefov
Pinkas Synagogue: This is the second oldest synagogue in Prague. Today, it's a museum commemorating the thousands of Czech Jewish victims of the Holocaust.
Spanish Synagogue: This synagogue was built in the Moorish revival style. Inside, you can find an exhibition about Jewish history in the Czech Republic
Old New Synagogue: This is Europe's oldest active synagogue. It was built in 1270.
High Synagogue: This synagogue is actually excluded from tours, as it's meant for local and foreign visitors who want to attend services and pray. It was built in the Renaissance style in 1568 and features impressive Gothic ribbed vaulting in the tall ceiling.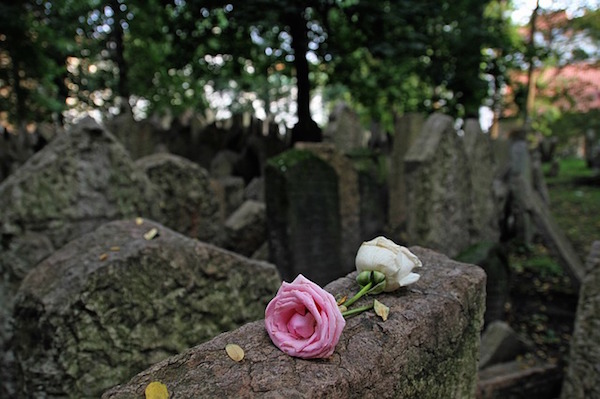 The Old Jewish Cemetery in Prague dates back to the 1400s.
Old Jewish Cemetery: This is the largest Jewish cemetery in Europe. It dates to the early 15th century and is now administered by the Jewish Museum in Prague. Since Jews were not able to get more space for the cemetery, the ground is uneven and higher than the surrounding streets. The Holocaust memorial in Berlin emulates the uneven ground of the Prague Cemetery.
Franz Kafka's Birthplace: Famous Czech writer Franz Kafka was born in the Jewish quarter on July 3, 1883 on the corner of Kaprova Street and Maiselova Street. His family lived here for a few years before moving to Wenceslas Square.
Where to Find Josefov
Josefov sits between Old Town and the Vltava River. You can click on the pins to find the specific addresses of the synagogues, museums, and Jewish cemetery.
8. Visit Museums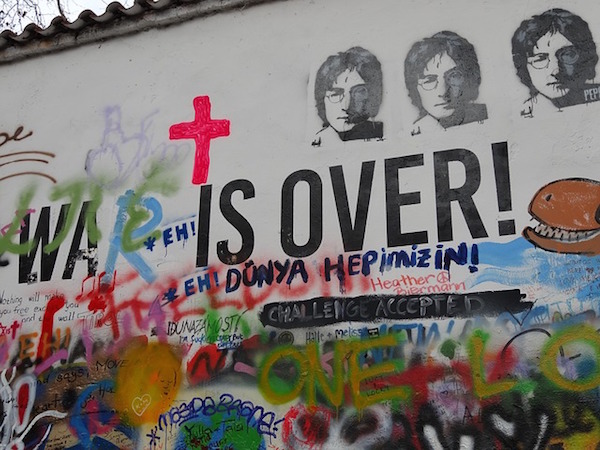 Among the many Prague attractions are over 25 renowned museums with all sorts of collections. Some house great works of art, while others contain memorials to the victims of the Holocaust and Communist occupation. You can learn about technology, music, or the life and writings and Franz Kafka.
For a lighter experience, you can go to museums of chocolate, toys, or traditional Bohemian puppet art. You can also find some odd ones, like the Sex Machines Museum or the Museum of Historical Chamber Pots and Toilets.
Below are some of my top picks for museums in Prague (plus one graffitied wall).
Top Museums in Prague
National Gallery in Prague: This gallery contains the largest collection of art in the Czech Republic. It's actually housed in various buildings throughout the city. You'll find major works by renowned European artists, as well as one of the largest collections by Czech artists, like Kupka, Benes, and Mucha.
National Museum: If you're looking to step away from art and check out natural history and other fields, then you should go to the National Museum. Like the National Gallery, the collections, which comprise over 14 million items, are housed in various buildings. Some of the main departments are prehistory, protohistory, botany, zoology, Czech history, ethnography, theater, anthropology, and paleontology.
Jewish Museum in Prague: The Jewish Museum administers the exhibitions in the various synagogues and other buildings. Its collection of Jewish heritage contains over 40,000 objects and 100,000 books.
Museum Kampa: This museum is located on an island in the Vltava and houses a large collection of European modern art. As you walk in, you'll see Magdalena Jetelova's famous sculpture of a chair.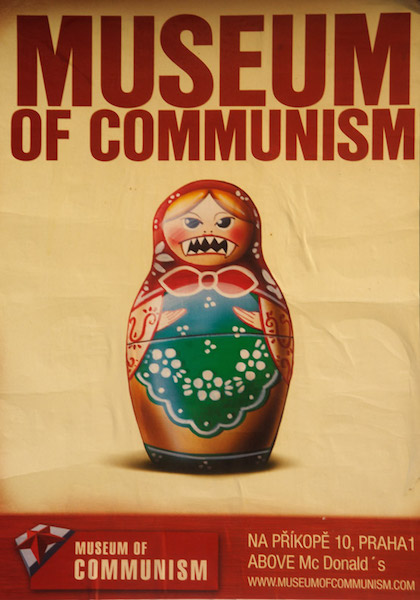 Check out the Museum of Communism to learn the REAL TRUTH about Russian nesting dolls.
Museum of Communism: The Communists occupied the Czech Republic from the end of World War II until the Velvet Revolution in 1989. They arrested over 200,000 Czechs and killed hundreds that tried to flee. This museum shows the history of Communist rule through photos, films, sculptures, and propaganda from the era.
Lennon Wall: Not a museum, but rather a wall where protesters of the Communist regime would paint pictures and words of peace, most of them Beatles, particularly John Lennon, inspired. In 2014, a group of art students painted white over the wall, leaving just the words, "Wall is over," which were later changed to "War is over." New artwork and graffiti have since reappeared.
Sex Machines Museum: This three-story museum has a collection of sex devices, some dating back to as early as the 16th century. According to its website, it has "an exposition of mechanical erotic appliances, the purpose of which is to bring pleasure and allow extraordinary and unusual positions during intercourse."
Where to Find Them
Click on a pin for the specific address of each museum on the list above!
9. See Bizarre Public Sculptures

Perhaps one thing that helped people get through dark times in their history was the so-called Czech sense of humor. Czech people have a reputation for being sarcastic and controversial, and they like to make fun of their politicians.
Nowhere does this stereotype appear to be more true than in the strange public statues around the city, most of them by the famous Czech sculptor, David Cerny. The rebellious Cerny first gained notoriety when he painted a Soviet tank pink and was briefly arrested.
Below are six notable statues by Cerny around Prague, along with a seventh by Czech sculptor, Jaroslav Rona.
Public Statues Around Prague
Babies: This Cerny exhibition has 10 huge babies crawling up the side of the Zizkov TV Tower and around Kampa Park.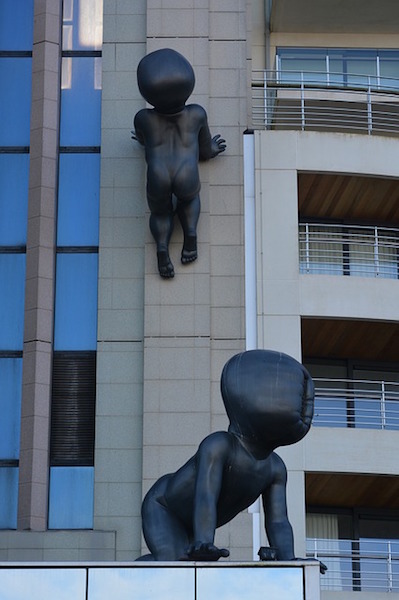 Brown-nosers: Here, Cerny invites viewers to climb ladders and you through the backsides of two giant statues. When you look through, you'll see video of an actor who looks like Vaclav Klaus, the Czech president from 2003 to 2013, eating baby food.
Piss: This fountain features two male statues urinating toward each other. The streams spell out quotes from Czech literature.
UnUtero: People can walk underneath and inside this statue of a huge silver pregnant woman.
Hanging Man: This statue has moved around the world, and many people have mistaken it for someone jumping. It shows Sigmund Freud hanging by one hand from a beam coming off a roof.
Franz Kafka Statue: This famous Kafka statue is not by Cerny, but by Jaroslav Rona. Unveiled in 2003, it shows a smaller man riding atop the shoulders of a larger headless man and is inspired by Kafka's short story, "Description of a Struggle."

10. Experience the Prague Nightlife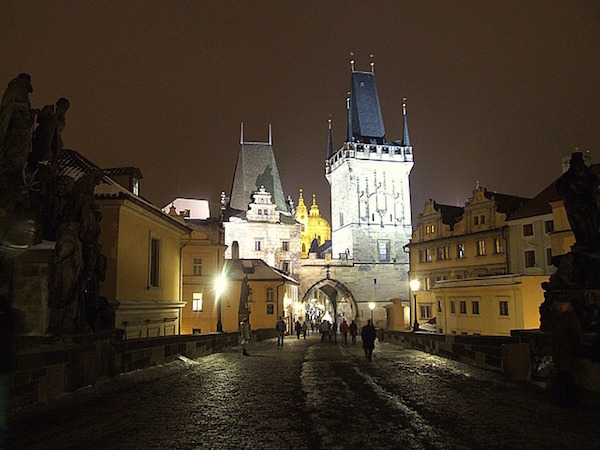 While walking around the cobblestoned streets of Prague may transport you into the past, experiencing its bar and club scene will take you right past the now and into the future. Prague has such a big nightlife scene that it's gathered a reputation as a party city.
You can choose among pubs, bars, dance clubs, jazz bars, sports bars, breweries, beer gardens, rooftop terraces, and underground cave bars. Here are a few suggestions, but they're really just the tip of the iceberg when it comes to Prague's nightlife scene.
Where to Go
SaSaZu: This huge club hosts renowned DJs from all over the world and plays mainly house music. It opened in 2009 and can hold over 2,500 people.
Duplex: Dance inside a glass cube at this rooftop nightclub while enjoying views over the city.
Chapeau Rouge: This underground club has three levels, one with a bar and tables and two with DJs and dance floors. It's located close to Old Town Square.
Karlovy Lázně: This is the largest nightclub in Central Europe and has over five stories, each with its own dance floor and type of music, including hip hop, 80s, and trance. The interior has mosaics dating back to the 15th century. Karlovy Lazne is more popular with foreign visitors than locals.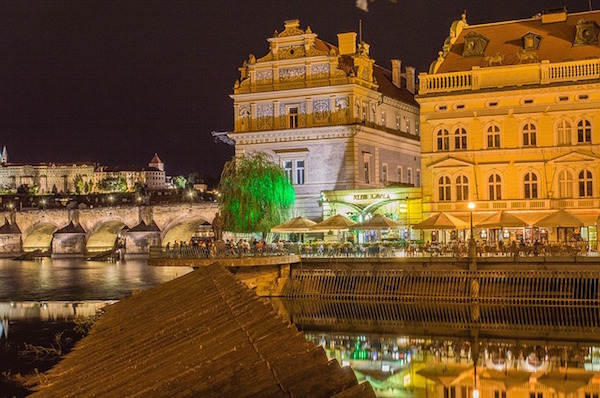 Retro: Go to Retro for electro-house music and a great light show. It can hold over 1,200 people. The crowd is generally a mix of Czech people and foreigners.
Radost FX: Radost is on the smaller side and typically plays American hip hop. If you don't feel like dancing, there's a lounge with fuzzy couches to hang out in. To get a sense of what it looks like, check out Rihanna's "Please Don't Stop the Music" video. She shot it in Radost in 2007.
Bunkr Parukarka: This underground club is located in a 1950s nuclear bunker. You'll get electro-pop and industrial tracks from some of Prague's top DJs.
Zizkov: This last recommendation is not a club, but actually an entire neighborhood. Zizkov is a former industrial suburb with over 300 bars in just 2 square miles. It's a super casual, somewhat gritty spot. You'll see lots of dive bars and beer in plastic cups.
Where to Find These Bars and Clubs
Check out the Prague map for the locations and addresses of the bars and clubs listed above.
11. Eat Czech Cuisine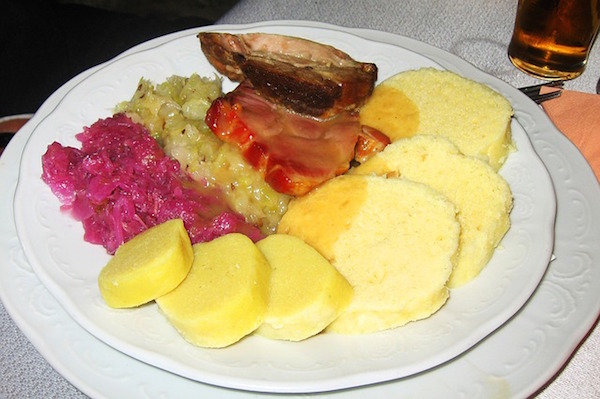 While I was enamored with the city of Prague, I was less in love with its food. Traditional Czech food involves a lot of meat and starch, and I found it to be pretty heavy. There are plenty of more modern restaurants with great cuisine. I did love the desserts, especially the cinnamon-sugar pastries that were sold by street vendors in the winter.
You should definitely try some traditional Czech foods to find your favorites. Below are some of the main ones.
Traditional Czech Foods
Knedlíky, or dumplings: These dumplings are typically wheat or potato-based, steamed and sliced, and served on the side of meat.
Roast pork with dumplings and sauerkraut (or cabbage): This is the most typical Czech dish. Pork is the most common meat eaten in the Czech Republic.
Koleno: pork knee marinated in beer and usually served with pickled vegetables and dark bread.
Loupák: a sweet crescent-shaped roll covered in poppy seeds, usually eaten for breakfast.
Guláš, or goulash: another staple Czech dish (though originally from Hungary). Goulash is usually stewed beef in gravy served with dumplings.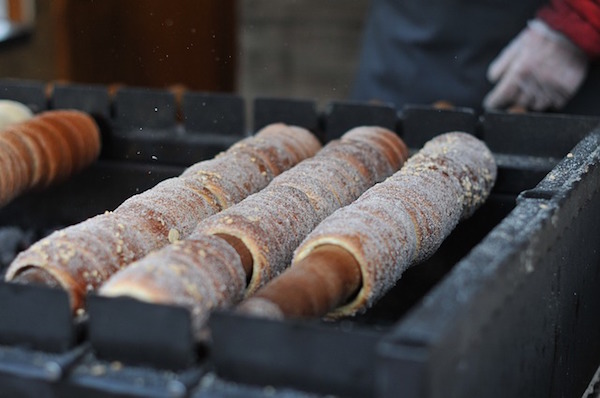 Trdelník is a rolled dough with cinnamon and sugar. Yum!
Schnitzel: thinly sliced veal, pork, or chicken, covered in breadcrumbs and fried. Schnitzel is usually served with potato-based side dishes.
Palačinky: These are similar to French crepes, though they're cooked with a different batter. They can be sweet or savory and are commonly sold at food markets.
Trdelník: a rolled pastry wrapped around a stick and coated with cinnamon and sugar. These are popular at Christmas markets, where they're heated up over an open flame.
Smažený Sýr: This is a deep-fried cheese, often sold by vendors at food markets.
Below are a few recommendations for food markets. A couple are year-round, while others just pop up around the holidays.
Farmer's and Holiday Markets in Prague
Havel's Market (Havelske trziste): This permanent market is open everyday, year-round from 9 AM to 6 PM. Come here for fresh fruits and vegetables, food, flowers, crafts, toys, puppets, leather goods, and souvenirs. Address: Havelska Street, Prague 1 off Melantrichova, a pedestrian-only street between Old Town Square and Wenceslas Square.
Naplavka Farmer's Market: popular riverside Saturday market with fresh fruits and vegetables, cheese and meat stands, cooked food, beer and wine, and coffee. It's open from 8 to 2 on Saturdays by the river bank close to the metro stop Palackého náměstí.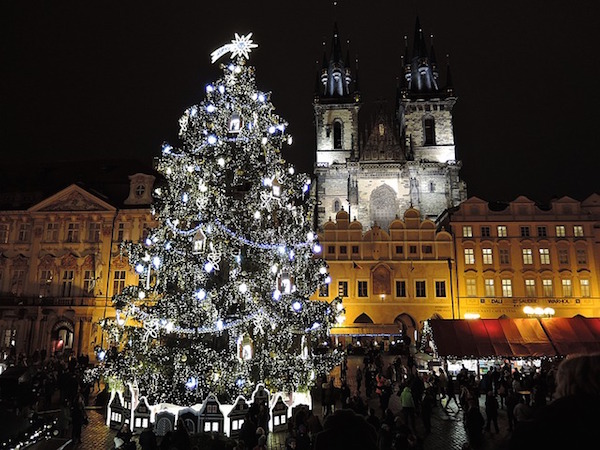 Prague's Christmas markets are magical!
Jirak Farmer's Market: This market's located around the Jiriho z Podebrad stop on the metro from Wednesday through Saturday. In addition to the usual fruits, vegetables, meats, and cheeses, you can find delicious breads and pastries. It's open from 8 AM to 6 PM Wednesday through Friday and 8 AM to 2 PM on Saturday.
Christmas Markets: the largest ones are located in Old Town Square and Wenceslas Square and are pretty magical. You'll find cinnamon-sugar pastries, roasted nuts, mulled wine, thick hot chocolate, and crackling meat turning over an open fire. Craft tents sell traditional handicrafts, wooden toys, tree ornaments, puppets, jewelry, and other great gifts. The Christmas markets are open everyday from early December to early January.
Easter Markets: The best Easter markets, like the Christmas markets, are located in Old Town Square and Wenceslas Square. You can find lots of food and gifts among the brightly painted tents, along with activities for kids and people in traditional costume. The Easter markets are typically open for the first three weeks in April.

12. Drink Czech Beer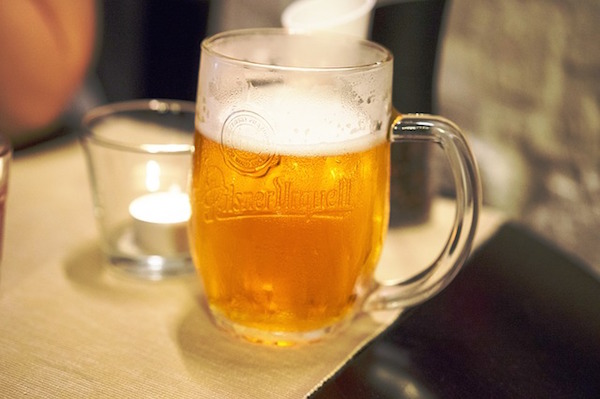 While the Czech Republic may not have a reputation for the world's best cuisine, it does have some of the best beer! Happily, it's also some of the least expensive. You can find Czech-made beer (pivo) at all of the bars, pubs, and breweries. My favorite bars were the atmospheric underground cave bars with stone walls, candlelight, and wells that tunneled deep into the ground.
Czech Beer Brands
The majority of Czech beers are light in color and served chilled. They're brewed from hand-picked hops and have a transparent golden color and light taste. The most widely distributed brands are Pilsner Urquell (you can visit the brewery in the town of Plzen) and Budweiser Budvar.
Other Czech brands are Bernard, Gambrinus, Krušovice, Radegast, Starobrno, Staropramen, Svijany, and Velkopopovický Kozel. There are also microbreweries throughout the city. Below are a few recommendations for breweries and a beer museum.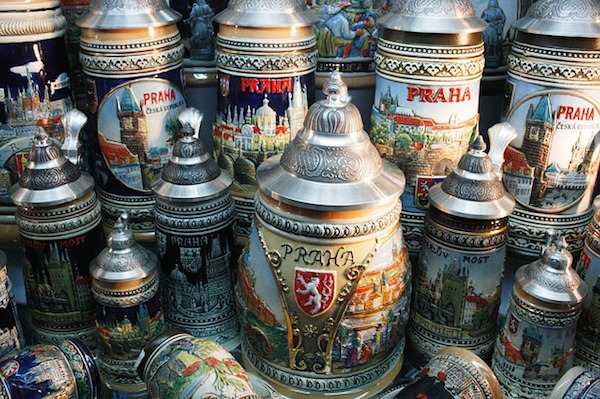 Where to Go for Beer: A Few Recommendations
Zly Casy: This bar has 48 delicious beers on draft from small Czech breweries. Address: Čestmírova 390/5, 140 00 Prague.
U Medvidku Beer Hall and Restaurant: This 550-year old beer hall is famous for its dark lager, X-Beer 33. X-Beer 33 is the strongest Czech beer at 11.8% alcohol content. Address: Na Perštýně 7, Staré Město, 110 00, Prague.
Prague Beer Museum: the Beer Museum has exhibits on the history of beer-brewing, plus over 31 beers on tap. Address: Na Perstyne 7, Pr 1, Prague.

13. See Opera at the National Theater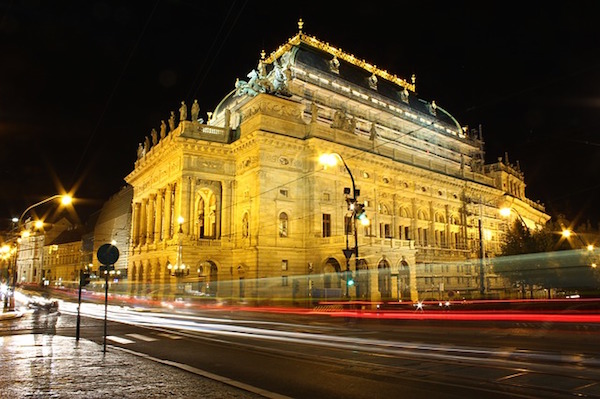 Are you looking for a more glamorous experience out on the town? Prague is renowned as a center for opera, as well as ballet, music, and theater. Not only will you see great productions, but you'll do so in the gorgeous National Theater, a 19th century neo-Renaissance building on the Vltava River and important cultural institution in the city of Prague.
Ticket prices range from $15 to $50, and you can reserve them online on the National Theater's website, as well as find the full schedule of productions. When I saw an opera here, there was a screen with English subtitles so I could follow the story.
Where to Find the National Theater
The National Theater is located at Narodni 2 in Prague's New Town. You can take the metro to Narodni trida on Line B or the tram to Narodni Divadlo, lines 6, 9, 17, 18, or 22.

14. Climb Petrin Hill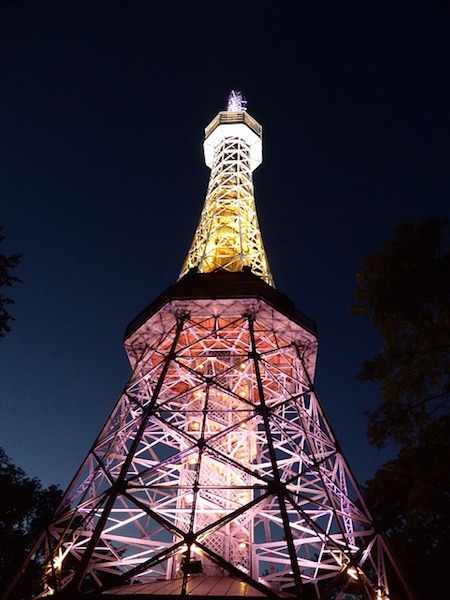 If you're craving greener spaces, head out of the main part of the city toward the 1000-foot tall Petrin Hill. A popular spot among locals, the park around Petrin Hill has landscaped gardens, a smaller version of the Eiffel Tower, a rose garden, and a Hall of Mirrors. You can climb the 299 steps of Prague's mini Eiffel Tower for sweeping views over Prague.
How to Get to Petrin Hill
You can walk or take a funicular railway to Petrin Hill. The walk is just about 30 minutes, but it's pretty steep. The railway leaves from Ujezd Street and goes up to Petrin Hill. This park is open from 10 AM to 8 PM, March to October and 10 AM to 6 PM, November to February.

15. Take a Day Trip to Cesky Krumlov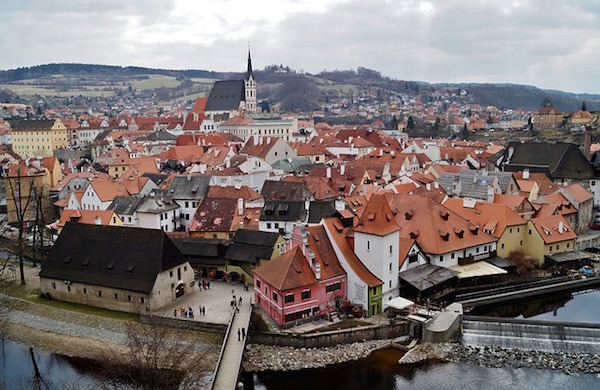 While Prague has endless things to do and places to see, it's also surrounded by incredible towns and sights. One awesome and popular day trip takes you south to Cesky Krumlov.
Cesky Krumlov is a UNESCO World Heritage site, and it's a picture perfect medieval Bohemian town. It has the same fairytale quality of Prague with even fewer signs of modern life. You'll see a big castle, lots of puppet museums and shops, outdoor markets, and Renaissance and Baroque buildings.
Does it sound like a small town version of Prague? That's a pretty apt description, right down to the fact that it's also situated around the Vltava River (just 100 miles south).
How to Get to Cesky Krumlov
If you're renting a car, you can drive to Cesky Krumlov along route E55. The drive is about two hours and take you through forests, fields, and villages.
The most popular way to get there is the bus. This direct, 3-hour bus ride drops you off at the bus station in Cesky Krumlov. From there, it's just about a 10-minute walk to the center of town. Since the buses can fill up, you should make reservations in advance.
The train is probably the least convenient option, since there aren't any trains that go direct. You could travel between 2.5 and 3.5 hours to České Budějovice and then go another 45 minutes on a new train to Cesky Krumlov. The train station is about a 30-minute walk from the city center.
So there you have it, the top 15 things to do in Prague. (I could add a 16th for any college undergrads - study abroad there!) In closing, let's go over some final thoughts about what to do in Prague, the beautiful city in the heart of Bohemia.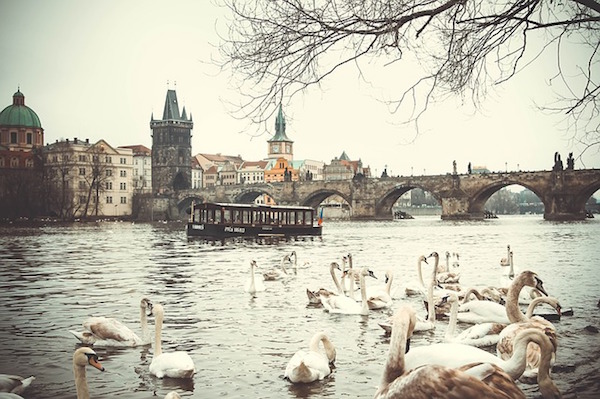 Historic Prague: Final Thoughts
Prague is a paradise for anyone who likes to wander amid art and architecture from centuries past. As a well-preserved medieval city, Prague transports you back in time with its Romanesque, Gothic, Renaissance, Baroque, and Rococo buildings and sculptures.
While it's easy to fall under Prague's magic spell, you'll also find reminders of tragedies in its past. It's important to acknowledge these realities while appreciating the resilience of the Czech people, who have a history of resistance through politics, theater, literature, music, and art.
Prague is not all museums, cathedrals, and heavy history, though. It's also a seriously fun city with world-renowned nightclubs and buzzing bar districts. When it comes to good party spots, I definitely trust Rihanna to know what's up. Even if you're not into dancing, you may appreciate the fact that cheap world-class beer is only ever a few steps away.
I may not have known about all of Prague's attractions when I decided to study abroad here. Like I said, I was mostly motivated by aesthetics. As I soon found out, though, Prague is indeed as beautiful as the pictures promised. Plus, the city has so much more.
Have friends who also need help with test prep?
Share this article!
About the Author
Rebecca graduated with her Master's in Adolescent Counseling from the Harvard Graduate School of Education. She has years of teaching and college counseling experience and is passionate about helping students achieve their goals and improve their well-being. She graduated magna cum laude from Tufts University and scored in the 99th percentile on the SAT.
Get Free Guides
to Boost Your SAT/ACT