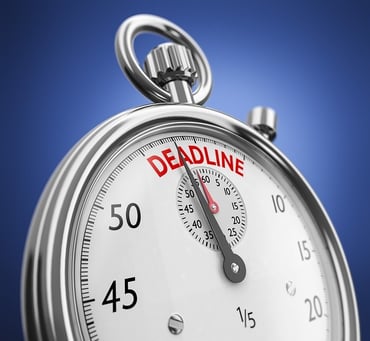 Applying early action to colleges can have a lot of benefits: you'll get your applications out of the way faster, you'll get your decisions faster, and you may have a slightly better chance of getting admitted.
But can you apply early action to multiple schools? The answer gets a bit complicated! However, in this guide, we'll explain everything you need to know about early action and walk you through how to take advantage of early action and its benefits.
What Is Early Action?
Early action is an admission plan offered by some colleges. As the name indicates, when you apply early action, you apply by an earlier deadline (often November 1) and receive an admissions decision earlier (often mid-December). If you apply regular decision, the deadline is typically in early January, and you generally receive your admissions decision in March or early April.
When you apply early action, you'll submit the same materials you would if you'd applied regular decision, just with an earlier deadline.
If you apply early action, there are three potential outcomes: you're accepted, you're denied admission, or you're deferred. If you get denied, you can't apply again for that academic year. If you're deferred, your application will be moved into the regular applicant pool to be reviewed again in the next round. If this happens, you might want to call the school to see if there's any information you can provide (such as your first semester senior year grades) that can increase your chance of getting in.
Unlike early decision (which we discuss later in the article) early action is not binding. If you're offered a spot in the upcoming class, you don't have to accept it right away (unless you want to!). Instead, you can wait until May 1 before telling your EA school whether or not you plan to enroll. This policy allows you to compare admissions and financial aid offers from other schools that you applied to. You can also apply elsewhere under regular decision. However, can you do early action for more than one school? That's what we discuss in the next section.
Can You Apply Early Action to Multiple Schools?
In most cases, yes! You can apply to as many schools as you want under early action or regular decision. However, a few don't allow it. These schools have what is called restrictive early action or single choice early action. This means that, if you apply early action to one of those schools, you can't apply early action to any other schools. The following colleges have restrictive early action plans:
| | |
| --- | --- |
| School | Restrictive Early Action Policy |
| | "If you apply to Harvard under our Restrictive Early Action program, you may also apply early to non-binding public or foreign colleges/universities (no Early Decision programs), but you may not apply early (in any form) to U.S. private colleges/universities. Similarly, you may apply to an Early Decision II program or a private rolling admission program after you receive your Restrictive Early Action admissions decision from us (typically in mid-December). Public or foreign rolling-admission programs are allowed at any time if non-binding." |
| | "If you apply single-choice early action, also known as restrictive early action, on Nov. 1, you may not apply to an early program at any other private college or university." However, you may apply early to a public or foreign university, as long as the decision is nonbinding. |
| | "[I]f you apply to Stanford with a decision plan of Restrictive Early Action, you may not apply to any other private college/university under their Early Action, Restrictive Early Action, Early Decision, or Early Notification plan…you may not apply to any public university under an early binding plan, such as Early Decision." |
| | "A student applying Restrictive Early Action to Notre Dame may apply to other Early Action programs at either private or public colleges or universities [but] may not apply to any college or university (private or public) in their binding Early Decision program." |
| | "[I]f you apply for Single-Choice Early Action at Yale, you may not simultaneously apply for Early Action or Early Decision to any other school with a few exceptions" Exceptions are early action programs at public schools and early decision/early action at private schools that have a deadline after you receive your application decision from Yale. |
Each of the five schools that has a restrictive early action policy is a highly competitive private school. For the most part, their policies allow you to apply early action to public universities or foreign universities, but not early action to other private universities (Notre Dame allows you to apply early action to private schools). Some also prohibit applicants from applying regular decision until after they receive their early action decision. However, after you receive your decision, you're free to apply to any other schools you'd like.
So, as you can see, you can still apply early action to multiple schools even if you're applying to a school with a restrictive early action plan, but there are important rules and limitations to be aware of.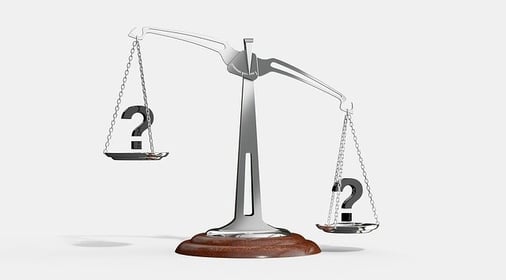 Early Action vs Early Decision: What Are the Differences?
First off, you can only apply to one school early decision. This is because early decision means you're making a binding agreement to enroll in that school if you get accepted. This contract will be part of your application and will require a signature from your parents and school counselor, as well as from you. You can apply to other schools early action (including most restrictive early action schools, but check their policies to be sure), but, again, if you get into the school you applied to with early decision, that's where you're going!
Typically, early decision deadlines match early action deadlines. You apply by November 1 and hear back in mid-December. Like with early action, you could be accepted, denied, or deferred (in which case, you're no longer held to the binding agreement).
Some schools also offer Early Decision II, which is also binding but has a later deadline. Early Decision II deadlines are usually in January, and you'll hear back in February. With both Early Decision I and Early Decision II, you'll be obligated to send in a deposit months before the national response date of May 1st if you get accepted to your school of choice.
Early decision is a good option for students who want to make their college plans early and know exactly what school they want to attend. If you've done your research and are 100% sure about a college, then applying early decision signals your enthusiasm to the admissions committee. Students who apply early decision to a school generally have a higher acceptance rate than those who apply regular decision or early action to the same school. This is because colleges like students who are enthusiastic about their school, so if you're certain a particular school is your top choice, that'll help you in the admissions process.
Is There an Advantage to Applying Early Action?
You might have heard that you have a better shot of getting into a school if you apply early action rather than regular decision. So does applying early help you? Unfortunately, the answer is not super clear cut.
Data does show that a greater percentage of early action candidates are accepted over regular decision. For example, for the 2021-2022 admissions cycle, Harvard's overall acceptance rate was just 3.2%, but its acceptance rate for early action applicants was 7.9%. That's still low, but it's more than twice as high as its regular acceptance rate. Similarly, Brown University's overall acceptance rate and early action acceptance rate were 5.0% and 14.6%, respectively, and Yale's were 4.5% and 11.0%.
You might conclude from this that you do have a better chance of getting accepted as an early action applicant. But the greater acceptance rate could simply reflect a greater number of qualified early action candidates. Perhaps students who apply early, especially to selective schools, are generally better-qualified candidates than students who apply regular decision.
MIT has this to say about its early action program: "There is no positive or negative prejudice associated with or conferred by applying during either cycle. We do not have a preference, and there is no strategic benefit to be had. We have two cycles for two reasons: 1) it helps us spread our work out over a longer period, devoting more time to each application and 2) it provides applicants with more options so they can choose which works best for them." For what it's worth, this past year, MIT's overall acceptance rate was 4.0%, and its early action acceptance rate was only slightly higher at 4.7%.
So is there an advantage to applying early action? It largely depends on the school. Colleges do seem to appreciate the greater yield of early action candidates and their enthusiasm about attending. On the other hand, the early action pool could be even more competitive than the regular decision pool. Applying early won't make weaker grades or test scores look any stronger; in fact, compared to other early applicants, they could look even less impressive.
So some schools do have higher acceptance rates for early action, but the reason why isn't always clear. What should you conclude from this information? Your number one priority should be sending the strongest application you can. If you've done careful planning in advance of your November deadline (more advice on how to do this below), then by all means, go for it! Apply early action. If you feel like you're doing a rush job, consider holding off and applying in January. Don't apply early action because you feel like you "should" if you think you're not ready. Take control of your college planning and go with the option that feels right to you.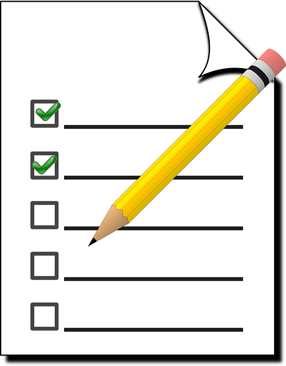 3 Tips for Applying Early Action
Now that you know the ins-and-outs of early action, follow these three tips to prepare for early action and create the strongest applications you can.
#1: Decide If You're Ready to Apply Early Action
Early action pushes your college planning timeline earlier by a few months. When deciding whether or not to apply early, you should think about your readiness and the strength of your credentials at that point. Applying early action can give you a better shot at getting in, but only if you can create a strong application by the typical November 1 early action deadline.
To give teachers writing your letters of rec plenty of time, you'll need to ask for your letters of recommendation at least 3-4 weeks before the deadline. That means you should ask sometime in September. Additionally, if you are applying early action and submitting SAT or ACT scores, you'll only have one shot to take the test your senior year (in September for the ACT or October for the SAT, and that October test date is pushing it very close). If you're not happy with your test scores going into your senior year, knowing you only have one more shot to get your goal score can be nerve wracking (although you can always change your application to regular decision if you want another shot at the test).
Our best advice? Make a list of everything you need to do for your applications and when each item needs to be completed, then plan out a schedule and see how feasible finishing everything by the early action deadline seems.
#2: Know Your Schools' Early Action Policies
Once you have your list of colleges you're going to apply to, check to see what their application options are. Do they offer early action? Early decision? Restricted early action? If any of them offer the latter two, are you going to apply that way? If so, make sure you're absolutely clear on their application policies for applying early. If you apply to a school with early decision or restricted early action, make sure you want to attend enough that the acceptance boost you get from that school is worth potentially not being able to apply early action to other schools.
How can you decide which school is your top choice? To start, research the school, its programs, and its culture and social scene online and in person. Visit campus, speak to people in the admissions office, and speak to students about their experience. Make sure that the school appeals to you and that you have concrete, significant reasons for wanting to spend the next four years of your life and education there. If you're really excited about attending the school, then this could motivate you to accomplish all of the steps described above in time to create an impressive application by the early action deadline.
#3: Have a Plan for Regular Decision Applications
Remember, even if you apply to a school with a restricted early action policy, you can apply regular decision to as many schools as you want (although you may need to wait to apply until after you receive your decision from a restrictive early action school). Make a plan for the schools (if any) you want to apply regular decision to early on.
Sometimes students will wait until after they get their early action responses before beginning regular applications, but this can be risky. You're only giving yourself a few weeks to get the regular decision applications in before the deadlines, and things like letters of recommendation and test scores can take time to get and send to schools. After you send out your early action applications, but when you still have at least eight weeks before regular decision deadlines, begin the regular decision applications so you can finish with plenty of time before the deadlines.
Summary: Can You Do Early Action for More Than One School?
How many colleges can you apply to early action? In most cases, you can apply early action to as many schools as you want. Early action is a non-binding application, and you're free to turn down any school you apply early action to and get accepted by. However, a small number of schools have restrictive early action policies. If you apply early action to one of these schools, you can't apply early action to other private schools. However, you can still apply early action to public schools and regular decision to as many public or private schools as you'd like.
Applying early action means you need to have your application materials together much sooner than usual, generally by November 1st. However, you'll receive an admissions decision much earlier (generally mid-December), and many colleges have a higher acceptance rate for early action applicants than they do for regular decision applicants.
What's Next?
Check out our guide to a perfect SAT score by our top scorer. This article discusses ways to build motivation and commitment to help you reach your score goal, whether you're aiming for a perfect score or just a personal best (ACT version here).
While you'll spend a lot of time on your essays and on prepping for tests, you also want to put effort into filling out your application forms. This guide goes into detail about how to write about your extracurricular activities on your college apps.
Are you also interested in early decision? This guide covers all early decision schools and their deadlines.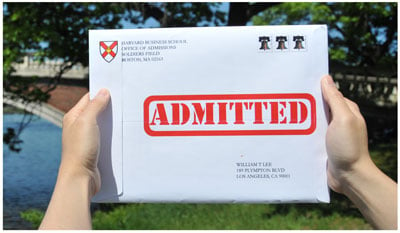 Want to build the best possible college application?
We can help. PrepScholar Admissions is the world's best admissions consulting service. We combine world-class admissions counselors with our data-driven, proprietary admissions strategies. We've overseen thousands of students get into their top choice schools, from state colleges to the Ivy League.
We know what kinds of students colleges want to admit. We want to get you admitted to your dream schools.
Learn more about PrepScholar Admissions to maximize your chance of getting in.
Have friends who also need help with test prep?
Share this article!
About the Author
Christine graduated from Michigan State University with degrees in Environmental Biology and Geography and received her Master's from Duke University. In high school she scored in the 99th percentile on the SAT and was named a National Merit Finalist. She has taught English and biology in several countries.
Get Free Guides
to Boost Your SAT/ACT