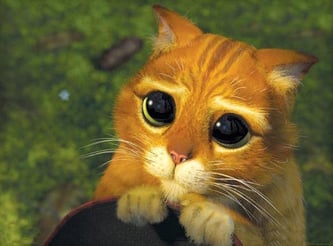 No groveling necessary.
Asking someone to write you a letter of recommendation can feel almost as daunting as asking that special someone out to a movie. You're putting yourself out there, just hoping they like you back enough to say yes! Luckily, most of your teachers are well accustomed to writing letters of recommendation for students and are glad to support you in your academic goals.
Plus, who wouldn't want to recommend you for college? You're great.
To ensure your request goes as smoothly as possible, you should be thoughtful about who and how you ask. This guide will go over the steps on how to request a recommendation letter for your college applications successfully (though this guide works equally well for applications for graduate school and jobs). First, let's briefly go over what you need to know before making your request.
What You Should Know Before Requesting a Recommendation Letter
Before you pop the question, make sure you thoroughly understand the purpose of recommendation letters in your college applications. Along with your college essay, they should help personalize your application and tell a story about who you are as a student and person.
While other parts of your application display your grades, activities, and other accomplishments, letters of recommendation can go beyond the resume and help you come to life in the eyes of admissions officers. Recommendation letters can speak to your academic potential, character traits, and personality, as well as about how you've connected with others in the school community over the past few years.
Because reference letters have this important function of revealing aspects of your personality and giving insight into your character, you should choose someone who knows you well and can give specific anecdotes about you. You might also have learned through word of mouth which teachers write the strongest letters. Sometimes seasoned faculty members have written a lot of letters over the years, and may have established solid reputations with admissions officers at certain colleges.
Some colleges require one teacher recommendation, while others ask for two. Most schools also require a letter of rec from your counselor. This guide will discuss how you can request strong recommendations from both your teachers and your school counselor. First and foremost, make sure to ask well in advance of your deadlines.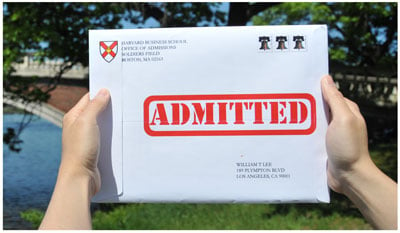 Want to build the best possible college application, with the strongest recommendations?
We can help. PrepScholar Admissions is the world's best admissions consulting service. We combine world-class admissions counselors with our data-driven, proprietary admissions strategies. We've overseen thousands of students get into their top choice schools, from state colleges to the Ivy League.
We know what kinds of students colleges want to admit. We want to get you admitted to your dream schools.
Learn more about PrepScholar Admissions to maximize your chance of getting in.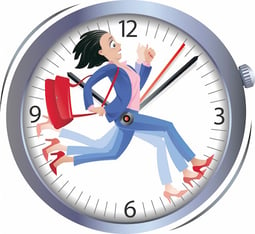 Don't make your teacher feel like a hamster racing on the wheel of time.
When Should You Ask for a Letter of Recommendation?
The first step in requesting a letter of recommendation involves timing. Even for seasoned teachers and counselors, each individual letter takes time and thought to do well. I recommend asking your recommenders at least a month before your application deadlines. In some cases, even earlier is better.
Some teachers put a cap on how many requests they take. If they have a first come, first served policy, then you should ask even earlier than a month before your deadlines so you don't miss out. A lot of teachers get inundated by the end of the semester, when they might be already busy getting exams scored and grades completed, not to mention spending time with friends and family over winter vacation. Because of this, it's a good idea to ask your recommenders early in the semester, like in September.
Junior year teachers are often a good choice, because they had you recently and for a full year (whereas your senior year teachers might not know you that well yet). It can also be a good idea to ask your junior year teachers at the end of junior year, when you're fresh in their mind from being a student in their class all year (also a good idea if you have early decision deadlines). It gives them an entire summer to work on your letter. Just make sure to politely remind them a few weeks before your deadlines, if they haven't submitted your rec letter by then.
Once you've figured out who you're asking and when, how can you frame your request in a positive way? First, I'll talk about how to ask a teacher and then how to ask your counselor, as the process and your relationships with these people is probably a little different.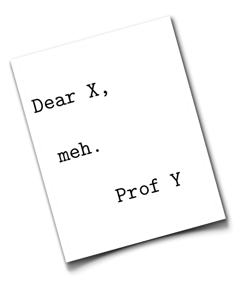 Make your request in person, so you don't end up with a letter like this.
How to Ask for a Letter of Recommendation from a Teacher
How are you going to approach your request? What should you say? What information do you need to give your teacher? As long as you've prepared yourself in these three aspects, you're all set to make your request. Let's break each down one at a time.
How to Make Your Request
In person. I highly recommend asking for your recommendation face to face. Depending on your teacher's schedule and school culture, it may be appropriate to email your teacher to set up an appointment or meeting. Asking for a letter of recommendation solely over email could be interpreted as impersonal, distant, and less mature, an impression you don't want to make in the mind of a recommender.
I also wouldn't recommend asking during class time, but instead find time during a free period, after school, or whenever the teacher has free time to meet. The request may be short, but you still want to create space in case your teacher wants to further discuss your plans.
What to Say
While it can feel scary and vulnerable to ask a teacher for this favor, remember that teachers, especially ones that have juniors and seniors, expect this. In fact, it's part of their job description. Likely all of these teachers write letters of recommendation for students every year and want to help you succeed and continue on in your education. It may also help you to remember that a lot of teachers know what it's like to be on the other side of this process, as they usually undergo observations and evaluations every year.
The best way to calm your nerves and ensure the conversation goes smoothly is to prepare what you'll say. I recommend phrasing your request simply and directly, without a lot of "ums," "likes," or "I forgot what I was about to say, so let's take a raincheck—how about next Thursday?" Something like this could work:
"I really enjoyed your class. I've learned a lot from you and feel like you've gotten to know me well. I'm apply to College X for next year and would be really flattered if you could write me a strong letter of recommendation for my application(s)."
Note the phrasing of a strong recommendation. You want to make sure your teacher can write you a strong and compelling letter, not a generic one. If, worst case scenario, your teacher declines or seems hesitant, simply thank them and ask somebody else. You wouldn't want a weak letter that wouldn't help, or could even hurt, your application. You want to find a recommender who will agree to write a letter for you without reservation.
If you've asked someone who knows you well and agrees to provide you with a letter of rec, then it's a good idea to share some further information with him/her. In a lot of schools, they call this a "brag sheet."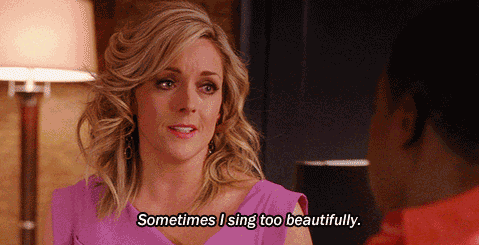 The "brag sheet" isn't really about bragging, not even backdoor brags.
Information to Give Your Teacher(s)
First off, your teachers need to know the logistics. When are your college deadlines? How do they submit the letter of rec? In most cases, your early decision deadlines will be in October and your regular decision deadlines will be in early January. Typically, writers upload their recommendations through the Common Application or, if your school uses it, through Naviance.
Beyond the requirements, I strongly advise providing your teacher with your brag sheet, or your reflections on who you are and what you value. Usually the guidance office distributes these to juniors and seniors, inviting students and parents to comment on it. The more detailed and thoughtful you are about your values, goals, and accomplishments, the more useful your brag sheet will be to the writer. While you might not be used to or all that comfortable writing about yourself, you should take the time to reflect deeply about what you care about and what experiences have been especially meaningful in your life.
This will help your teacher add further dimension to your recommendation, as well as help differentiate you from other students they're writing about. In a perfect world your recommenders are bursting with fun and poignant anecdotes to share about you in their class, but in reality most teachers could use your help to complement what they plan to say.
I would recommend going into your request ready with your completed brag sheet. If the teacher agrees, then you can pass it over. Be ready to have a discussion on it if the teacher wants to hear your thoughts.
In addition to giving revealing insights about your character and interaction with other students, your teachers are the best authorities on your academic performance and potential.
Your counselor, on the other hand, can speak more to your role in the school community and growth over your years in high school. Because your relationship with your counselor is different from that with your teachers, you may approach your recommendation request differently.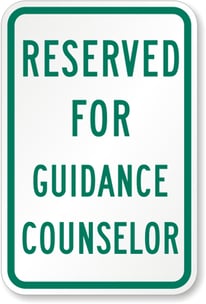 How to Ask for a Letter of Recommendation from your School Counselor
Almost all colleges that require recommendations want one from your school counselor. This recommendation is usually called the "secondary school report." While you can choose which teachers to ask for reference letters, you probably don't have a decision to make when it comes to the counselor letter of rec. Lots of students have the same counselor throughout their four years of high school.
You also probably don't have to ask the same way you do with your teachers, as your counselor expects to write recommendation letters for all students on his or her caseload who are applying to college. With this recommendation, it's less about the request and more about how you can help your counselor write the strongest reference letter possible.
In some high schools, especially big ones, students don't always get to know their counselors very well. If that's the case for you, then your brag sheet, as well as face to face meetings, is especially important for sharing who you are and what your goals are. If you have a passion for environmental biology, tell your counselor all about it. If you can't wait to join your college's newspaper and report on important events around the community, share that. The more your counselor knows about you and what sparks your interest, the more life they can breathe into your recommendation letter.
Most counselors will schedule at least two college meetings with the students on their caseload, one in the spring of junior year to discuss college planning and one in the fall to talk about how your applications are going. If you're applying early action or early decision, you should let your counselor know in the spring of junior year, or at least at the very beginning of senior year.
The best recommendation letters don't just use vague descriptions that could apply to anyone. They prove their assertions by relating specific stories. If you haven't had a ton of interactions with your counselor, it's especially important to include significant experiences and challenges on your brag sheet, as well as to get to know your counselor in meetings. For most schools, you can schedule a meeting with your counselor, so don't feel like you have to wait for him or her to call you down to the office.
Reference letters for college are a big part of a counselor's job, and they can get especially busy with them around deadlines. Ask your counselor early and meet with him or her so you can make a strong impression, show how important your applications are to you, and jumpstart their letter writing. The more specific you are and the more you share with your counselor, the stronger and more colorful his/her recommendation letter will be.
Just like with your teachers, it's up to you to tell your counselor when your deadlines are and any special requirements they need to complete. After you've spoken to your recommendations and obtained their support, what are the next steps?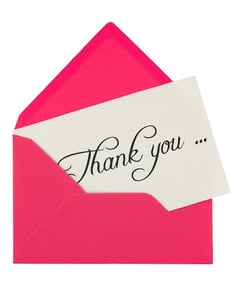 Next Steps After Your Recommendation Request
It's always a good idea to follow up with your recommenders a week or two before your deadlines with a polite reminder. In this reminder, you could thank them again for providing you with a letter of rec, express your excitement about your future plans, and invite them to contact you if they need any more information from you. If you word it this way, then it won't feel like you're asking why they haven't uploaded their letter yet (unless they have, in which case, thank them again!).
Some teachers will let you see your letter before submitting it and invite your revisions or feedback. This is totally up to the recommender, and not actually common in admissions procedures (usually letters are expected to be confidential). If your teacher doesn't offer to show it to you, I wouldn't advise pressuring her to. This could indicate that you don't trust her to write a strong letter—and if that's the case, you should ask someone else, anyway!
Most letters will be submitted online, but in the rare case that your teacher wants to mail it, you should provide her with a pre-addressed, pre-stamped envelope. After all's written and submitted, write your teachers and counselor a thank you note. Once the decisions start rolling in, let them know where you got in!
If you take just a few points from this article, these are the most important ones to remember.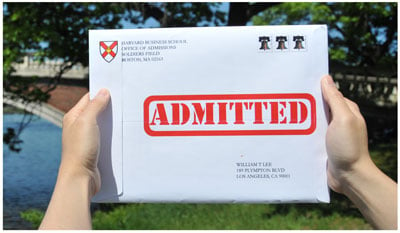 Want to build the best possible college application, with the strongest recommendations?
We can help. PrepScholar Admissions is the world's best admissions consulting service. We combine world-class admissions counselors with our data-driven, proprietary admissions strategies. We've overseen thousands of students get into their top choice schools, from state colleges to the Ivy League.
We know what kinds of students colleges want to admit. We want to get you admitted to your dream schools.
Learn more about PrepScholar Admissions to maximize your chance of getting in.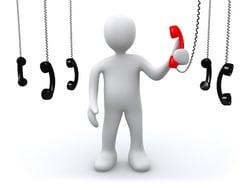 Key Takeaways for Recommendation Requests
Ask a teacher (or two) who knows you well and in whose class you excelled. The better relationship you have with your recommender, the more insightful your recommendation letter will be. It helps if the teacher is known to be a strong writer, too!
Request your reference letters in person. This adds a personal touch and shows respect.
In addition to telling your recommenders your deadlines and important logistics, give them thoughtful reflections on your values, goals, and accomplishments on your brag sheet. Take time with this, as it could be a huge aid as your recommenders write your letter.
Thank them for helping you apply to college, and let them know where you end up!
Perhaps the most important takeaway is that letters of recommendation are important, as are the connections you have with your teachers and counselor in high school. Approach this part of your application with a plan, and express your appreciation of your recommenders' role in helping you get into college. All this commitment and goal-setting is definitely the kind of thing you could put on a brag sheet.
What's Next?
In order to add recommenders to the Common Application, first you have to respond to the FERPA waiver. Read all about what it means and how it affects your right to access your letters of recommendation.
College admissions get more and more competitive every year, so you want to present yourself with the best application you can. Read about how to build a versatile college application here.
Did you know that a couple schools ask for recommendations from peers, and some students send them along as supplements? Read the complete guide to peer recommendations here.
Want to improve your SAT score by 160 points or your ACT score by 4 points? We've written a guide for each test about the top 5 strategies you must be using to have a shot at improving your score. Download it for free now:
Have friends who also need help with test prep?
Share this article!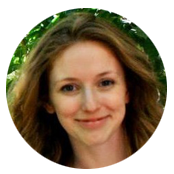 About the Author
Rebecca graduated with her Master's in Adolescent Counseling from the Harvard Graduate School of Education. She has years of teaching and college counseling experience and is passionate about helping students achieve their goals and improve their well-being. She graduated magna cum laude from Tufts University and scored in the 99th percentile on the SAT.
Get Free Guides
to Boost Your SAT/ACT