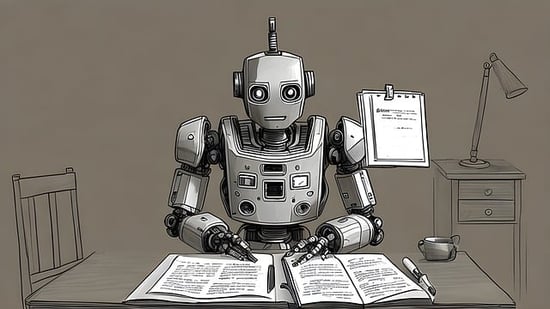 ChatGPT has become a popular topic of conversation since its official launch in November 2022. The artificial intelligence (AI) chatbot can be used for all sorts of things, like having conversations, answering questions, and even crafting complete pieces of writing.
If you're applying for college, you might be wondering about ChatGPT college admissions' potential. Should you use a ChatGPT college essay in your application?
By the time you finish reading this article, you'll know much more about ChatGPT, including how students can use it responsibly and if it's a good idea to use ChatGPT on college essays. We'll answer all your questions, like:


What is ChatGPT and why are schools talking about it?

What are the good and bad aspects of ChatGPT?

Should you use ChatGPT for college essays and applications?

Can colleges detect ChatGPT?

Are there other tools and strategies that students can use, instead?


We've got a lot to cover, so let's get started!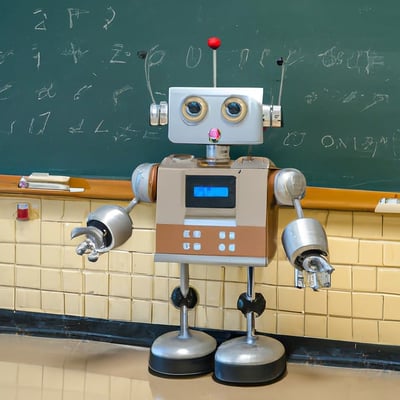 Schools and colleges are worried about how new AI technology affects how students learn. (Don't worry. Robots aren't replacing your teachers...yet.)
What Is ChatGPT and Why Are Schools Talking About It?
ChatGPT (short for "Chat Generative Pre-trained Transformer") is a chatbot created by OpenAI, an artificial intelligence research company. ChatGPT can be used for various tasks, like having human-like conversations, answering questions, giving recommendations, translating words and phrases—and writing things like essays.
In order to do this, ChatGPT uses a neural network that's been trained on thousands of resources to predict relationships between words. When you give ChatGPT a task, it uses that knowledge base to interpret your input or query. It then analyzes its data banks to predict the combinations of words that will best answer your question.
So while ChatGPT might seem like it's thinking, it's actually pulling information from hundreds of thousands of resources, then answering your questions by looking for patterns in that data and predicting which words come next.
Why Schools Are Concerned About ChatGPT
Unsurprisingly, schools are worried about ChatGPT and its misuse, especially in terms of academic dishonesty and plagiarism. Most schools, including colleges, require students' work to be 100% their own. That's because taking someone else's ideas and passing them off as your own is stealing someone else's intellectual property and misrepresenting your skills.
The problem with ChatGPT from schools' perspective is that it does the writing and research for you, then gives you the final product. In other words, you're not doing the work it takes to complete an assignment when you're using ChatGPT, which falls under schools' plagiarism and dishonesty policies.
Colleges are also concerned with how ChatGPT will negatively affect students' critical thinking, research, and writing skills. Essays and other writing assignments are used to measure students' mastery of the material, and if students submit ChatGPT college essays, teachers will just be giving feedback on an AI's writing…which doesn't help the student learn and grow.
Beyond that, knowing how to write well is an important skill people need to be successful throughout life. Schools believe that if students rely on ChatGPT to write their essays, they're doing more than just plagiarizing—they're impacting their ability to succeed in their future careers.
Many Schools Have Already Banned ChatGPT
Schools have responded surprisingly quickly to AI use, including ChatGPT. Worries about academic dishonesty, plagiarism, and mis/disinformation have led many high schools and colleges to ban the use of ChatGPT. Some schools have begun using AI-detection software for assignment submissions, and some have gone so far as to block students from using ChatGPT on their internet networks.
It's likely that schools will begin revising their academic honesty and plagiarism policies to address the use of AI tools like ChatGPT. You'll want to stay up-to-date with your schools' policies.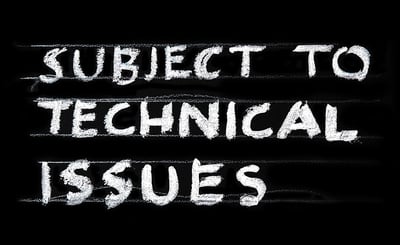 ChatGPT is pretty amazing...but it's not a great tool for writing college essays. Here's why.
ChatGPT: College Admissions and Entrance Essays
College admissions essays—also called personal statements—ask students to explore important events, experiences, and ideas from their lives. A great entrance essay will explain what makes you you!
ChatGPT is a machine that doesn't know and can't understand your experiences. That means using ChatGPT to write your admissions essays isn't just unethical. It actually puts you at a disadvantage because ChatGPT can't adequately showcase what it means to be you.
Let's take a look at four ways ChatGPT negatively impacts college admissions essays.
#1: ChatGPT Lacks Insight
We recommend students use unexpected or slightly unusual topics because they help admissions committees learn more about you and what makes you unique. The chat bot doesn't know any of that, so nothing ChatGPT writes can't accurately reflect your experience, passions, or goals for the future.
Because ChatGPT will make guesses about who you are, it won't be able to share what makes you unique in a way that resonates with readers. And since that's what admissions counselors care about, a ChatGPT college essay could negatively impact an otherwise strong application.
#2: ChatGPT Might Plagiarize
Writing about experiences that many other people have had isn't a very strong approach to take for entrance essays. After all, you don't want to blend in—you want to stand out!
If you write your essay yourself and include key details about your past experiences and future goals, there's little risk that you'll write the same essay as someone else. But if you use ChatGPT—who's to say someone else won't, too? Since ChatGPT uses predictive guesses to write essays, there's a good chance the text it uses in your essay already appeared in someone else's.
Additionally, ChatGPT learns from every single interaction it has. So even if your essay isn't plagiarized, it's now in the system. That means the next person who uses ChatGPT to write their essay may end up with yours. You'll still be on the hook for submitting a ChatGPT college essay, and someone else will be in trouble, too.
#3: ChatGPT Doesn't Understand Emotion
Keep in mind that ChatGPT can't experience or imitate emotions, and so its writing samples lack, well, a human touch!
A great entrance essay will explore experiences or topics you're genuinely excited about or proud of. This is your chance to show your chosen schools what you've accomplished and how you'll continue growing and learning, and an essay without emotion would be odd considering that these should be real, lived experiences and passions you have!
#4: ChatGPT Produced Mediocre Results
If you're still curious what would happen if you submitted a ChatGPT college essay with your application, you're in luck. Both Business Insider and Forbes asked ChatGPT to write a couple of college entrance essays, and then they sent them to college admissions readers to get their thoughts.
The readers agreed that the essays would probably pass as being written by real students—assuming admissions committees didn't use AI detection software—but that they both were about what a "very mediocre, perhaps even a middle school, student would produce." The admissions professionals agreed that the essays probably wouldn't perform very well with entrance committees, especially at more selective schools.
That's not exactly the reaction you want when an admission committee reads your application materials! So, when it comes to ChatGPT college admissions, it's best to steer clear and write your admission materials by yourself.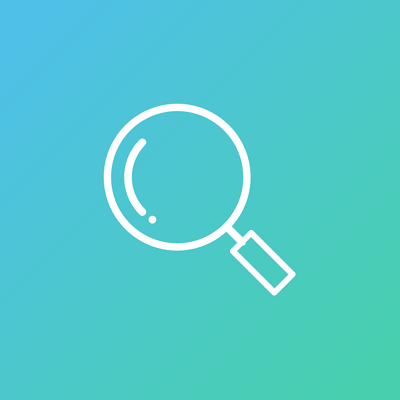 Can Colleges Detect ChatGPT?
We've already explained why it's not a great idea to use ChatGPT to write your college essays and applications, but you may still be wondering: can colleges detect ChatGPT?
In short, yes, they can!
Software Can Detect ChatGPT
As technology improves and increases the risk of academic dishonesty, plagiarism, and mis/disinformation, software that can detect such technology is improving, too. For instance, OpenAI, the same company that built ChatGPT, is working on a text classifier that can tell the difference between AI-written text and human-written text.
Turnitin, one of the most popular plagiarism detectors used by high schools and universities, also recently developed the AI Innovation Lab—a detection software designed to flag submissions that have used AI tools like ChatGPT. Turnitin says that this tool works with 98% confidence in detecting AI writing.
Plagiarism and AI companies aren't the only ones interested in AI-detection software. A 22-year old computer science student at Princeton created an app to detect ChatGPT writing, called Zero GPT. This software works by measuring the complexity of ideas and variety of sentence structures.
Human Readers Can Detect ChatGPT
It's also worth keeping in mind that teachers can spot the use of ChatGPT themselves, even if it isn't confirmed by a software detector. For example, if you've turned in one or two essays to your teacher already, they're probably familiar with your unique writing style. If you submit a college essay draft essay that uses totally different vocabulary, sentence structures, and figures of speech, your teacher will likely take note.
Additionally, admissions committees and readers may be able to spot ChatGPT writing, too. ChatGPT (and AI writing, in general) uses more simplistic sentence structures with less variation, so that could make it easier to tell if you've submitted a ChatGPT college essay. These professionals also read thousands of essays every year, which means they know what a typical essay reads like. You want your college essay to catch their attention…but not because you used AI software!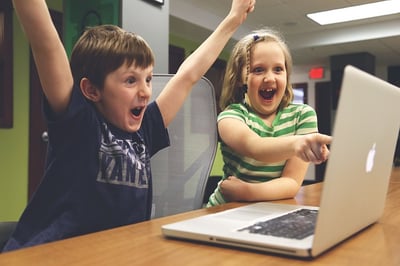 If you use ChatGPT responsibly, you can be as happy as these kids.
Pros and Cons of ChatGPT: College Admissions Edition
ChatGPT is a brand new technology, which means we're still learning about the ways it can benefit us. It's important to think about the pros and the cons to any new tool…and that includes artificial intelligence!
Let's look at some of the good—and not-so-good—aspects of ChatGPT below.
ChatGPT: The Good
It may seem like we're focused on just the negatives of using ChatGPT in this article, but we're willing to admit that the chatbot isn't all bad. In fact, it can be a very useful tool for learning if used responsibly!
Like we already mentioned, students shouldn't use ChatGPT to write entire essays or assignments. They can use it, though, as a learning tool alongside their own critical thinking and writing skills.
Students can use ChatGPT responsibly to:


Learn more about a topic. It's a great place to get started for general knowledge and ideas about most subjects.
Find reputable and relevant sources on a topic. Students can ask ChatGPT for names and information about leading scholars, relevant websites and databases, and more.
Brainstorm ideas for assignments. Students can share the ideas they already have with ChatGPT, and in return, the chatbot can suggest ideas for further exploration and even organization of their points.
Check work (that they've written themselves!) for errors or clarity. This is similar to how spell- and grammar-checking software is used. ChatGPT may be even better than some competitors for this, because students can actually ask ChatGPT to explain the errors and their solutions—not just to fix them.


Before you use ChatGPT—even for the tasks mentioned above—you should talk to your teacher or school about their AI and academic dishonesty policies. It's also a good idea to include an acknowledgement that you used ChatGPT with an explanation of its use.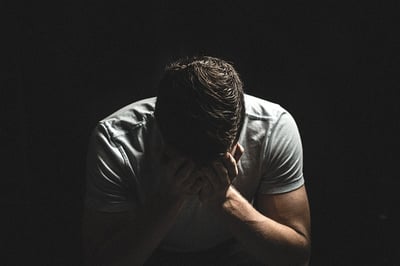 This guy made some bad decisions using ChatGPT. Don't be this guy.
ChatGPT: The Bad
The first model of ChatGPT (GPT-3.5) was formally introduced to the public in November 2022, and the newer model (GPT-4) in March 2023. So, it's still very new and there's a lot of room for improvement.
There are many misconceptions about ChatGPT. One of the most extreme is that the AI is all-knowing and can make its own decisions. Another is that ChatGPT is a search engine that, when asked a question, can just surf the web for timely, relevant resources and give you all of that information. Both of these beliefs are incorrect because ChatGPT is limited to the information it's been given by OpenAI.
Remember how the 'PT' in ChatGPT stands for "Pre-trained"? That means that every time OpenAI gives ChatGPT an update, it's given more information to work with (and so it has more information to share with you). In other words, it's "trained" on information so it can give you the most accurate and relevant responses possible—but that information can be limited and biased. Ultimately, humans at OpenAI decide what pieces of information to share with ChatGPT, so it's only as accurate and reliable as the sources it has access to.
For example, if you were to ask ChatGPT-3.5 what notable headlines made the news last week, it would respond that it doesn't have access to that information because its most recent update was in September 2021!
You're probably already familiar with how easy it can be to come across misinformation, misleading and untrue information on the internet. Since ChatGPT can't tell the difference between what is true and what isn't, it's up to the humans at OpenAI to make sure only accurate and true information is given to the chatbot. This leaves room for human error, and users of ChatGPT have to keep that in mind when using and learning from the chatbot.
These are just the most obvious problems with ChatGPT. Some other problems with the chatbot include:


A lack of common sense. ChatGPT can create seemingly sensical responses to many questions and topics, but it doesn't have common sense or complete background knowledge.
A lack of empathy. ChatGPT doesn't have emotions, so it can't understand them, either.
An inability to make decisions or problem solve. While the chatbot can complete basic tasks like answering questions or giving recommendations, it can't solve complex tasks.


While there are some great uses for ChatGPT, it's certainly not without its flaws.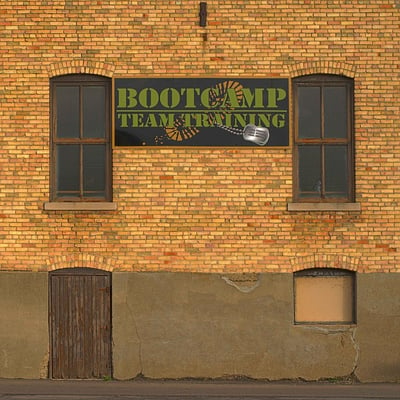 Our bootcamp can help you put together amazing college essays that help you get into your dream schools—no AI necessary.
What Other Tools and Strategies Can Help Students Besides ChatGPT?
While it's not a good idea to use ChatGPT for college admissions materials, it's not the only tool available to help students with college essays and assignments.
One of the best strategies students can use to write good essays is to make sure they give themselves plenty of time for the assignment. The writing process includes much more than just drafting! Having time to brainstorm ideas, write out a draft, revise it for clarity and completeness, and polish it makes for a much stronger essay.
Teachers are another great resource students can use, especially for college application essays. Asking a teacher (or two!) for feedback can really help students improve the focus, clarity, and correctness of an essay. It's also a more interactive way to learn—being able to sit down with a teacher to talk about their feedback can be much more engaging than using other tools.
Using expert resources during the essay writing process can make a big difference, too. Our article outlines a complete list of strategies for students writing college admission essays. It breaks down what the Common Application essay is, gives tips for choosing the best essay topic, offers strategies for staying focused and being specific, and more.
You can also get help from people who know the college admissions process best, like former admissions counselors. PrepScholar's Admissions Bootcamp guides you through the entire application process, and you'll get insider tips and tricks from real-life admissions counselors that'll make your applications stand out. Even better, our bootcamp includes step-by-step essay writing guidance, so you can get the help you need to make sure your essay is perfect.
If you're hoping for more technological help, Grammarly is another AI tool that can check writing for correctness. It can correct things like misused and misspelled words and grammar mistakes, and it can improve your tone and style.
It's also widely available across multiple platforms through a Windows desktop app, an Android and iOS app, and a Google Chrome extension. And since Grammarly just checks your writing without doing any of the work for you, it's totally safe to use on your college essays.
The Bottom Line: ChatGPT College Admissions and Essays
ChatGPT will continue to be a popular discussion topic as it continues evolving. You can expect your chosen schools to address ChatGPT and other AI tools in their academic honesty and plagiarism policies in the near future—and maybe even to restrict or ban the use of the chatbot for school admissions and assignments.
As AI continues transforming, so will AI-detection. The goal is to make sure that AI is used responsibly by students so that they're avoiding plagiarism and building their research, writing, and critical thinking skills. There are some great uses for ChatGPT when used responsibly, but you should always check with your teachers and schools beforehand.
ChatGPT's "bad" aspects still need improving, and that's going to take some time.Be aware that the chatbot isn't even close to perfect, and it needs to be fact-checked just like other sources of information.
Similarly to other school assignments, don't submit a ChatGPT college essay for college applications, either. College entrance essays should outline unique and interesting personal experiences and ideas, and those can only come from you.
Just because ChatGPT isn't a good idea doesn't mean there aren't resources to help you put together a great college essay. There are many other tools and strategies you can use instead of ChatGPT, many of which have been around for longer and offer better feedback.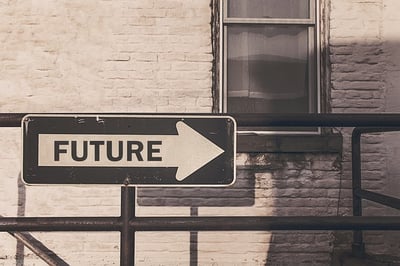 What's Next?
Ready to write your college essays the old-fashioned way? Start here with our comprehensive guide to the admissions essays.
Most students have to submit essays as part of their Common Application. Here's a complete breakdown of the Common App prompts—and how to answer them.
The most common type of essay answers the "why this college?" prompt. We've got an expert breakdown that shows you how to write a killer response, step by step.

Want to write the perfect college application essay? Get professional help from PrepScholar.
Your dedicated PrepScholar Admissions counselor will craft your perfect college essay, from the ground up. We'll learn your background and interests, brainstorm essay topics, and walk you through the essay drafting process, step-by-step. At the end, you'll have a unique essay that you'll proudly submit to your top choice colleges.
Don't leave your college application to chance. Find out more about PrepScholar Admissions now:
Have friends who also need help with test prep?
Share this article!
About the Author
Ashley Sufflé Robinson has a Ph.D. in 19th Century English Literature. As a content writer for PrepScholar, Ashley is passionate about giving college-bound students the in-depth information they need to get into the school of their dreams.
Get Free Guides
to Boost Your SAT/ACT