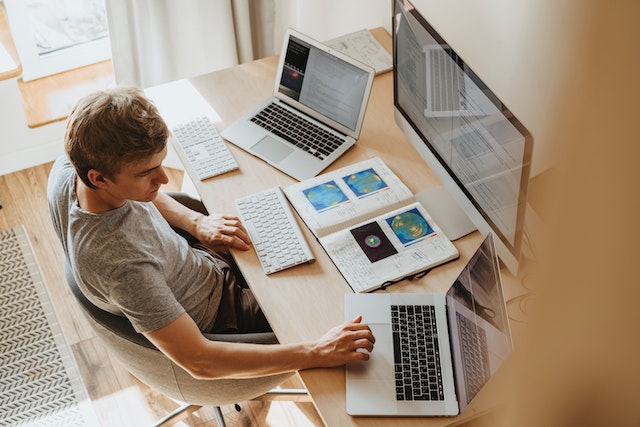 In spring 2023, College Board rolled out its new digital SAT format for international students, and in March 2024, all U.S. students will begin taking the SAT on a computer. The switch from a pencil-and-paper exam to a digital format is one of the most significant changes the company has made to the standardized test in its nearly 100-year history.
Our guide to the new digital SAT provides a handy breakdown of all the changes you can expect to see. But if you're looking to get an insider look at the test and want to boost your performance, PrepScholar now offers a Digital SAT Test Prep program. Read on to learn more about what you can expect from our new course and how you can maximize your scores.
Prepare for Both the Paper and Digital SAT
The new SAT format is currently rolling out, so you may be taking the print and online versions of the SAT. That's why PrepScholar offers two programs for the price of one: if you register for PrepScholar's SAT Prep, you'll have access to both our paper and digital prep courses.
This doubled access means you'll improve your score regardless of the format you're taking. And because the different test formats mean different practice tests, you'll get twice the preparation.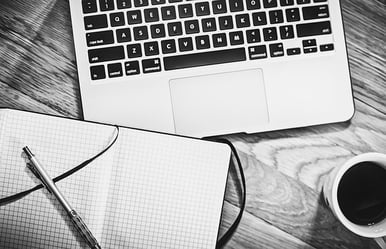 Overview of the Digital SAT Prep Program
By knowing what you can expect on test day and taking time to study and practice, you'll improve your results. PrepScholar's comprehensive course includes the following:
A detailed play-by-play of how the paper and digital SATs differ
A content review for each SAT skill set
Thousands of sample Math questions and Reading and Writing passages and prompts
Detailed answer explanations
The latest strategies for all question types
Guidance for using the digital SAT's new on-screen tools
Time-saving tactics
Step-by-step instructions for requesting test-day accommodations
Let's take a more in-depth tour of PrepScholar's digital SAT program.
Detailed Comparisons of the Paper and Digital SAT
You're likely familiar with at least some aspects of the paper SAT because you've taken the paper PSAT, practice paper SATs, or the actual paper SAT itself. The introduction of our Digital SAT Prep program gives you a detailed summary of how the new digital SAT is different. We include an in-depth look at each section, the skill sets tested, the times allotted for each module and question, the new on-screen tools available to you, and how you can adjust your study tactics to accommodate these major changes.
Skill Lessons
Designed by SAT high scorers who are also award-winning teachers, each skill lesson focuses on a particular type of content on the test—from solving quadratic equations and understanding ratios and proportions to analyzing word choice and citing textual evidence. For each skill, you'll review the relevant material, learn strategies for approaching that type of prompt, and get a walk-through of multiple sample questions. You'll then be asked to try out some practice questions, which are also accompanied by clear explanations of the responses so that you'll have a comprehensive understanding of that type of test question.
Several of our skill lessons also feature videos led by our instructors, so you won't feel like you're just reading endlessly. Instead, you'll be guided step by step through the content and practice questions by an SAT expert, with the convenience of watching the lessons and studying wherever you have Internet access.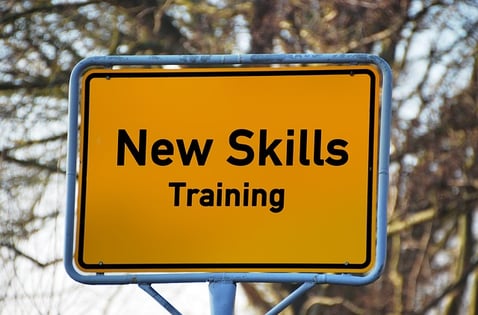 Practice Questions
In addition to full-length tests, we include more than 4,000 realistic stand-alone practice questions that represent each type of prompt you'll see on the digital SAT. You can even build your own personalized quizzes that help you drill specific skills, such as adding polynomials, finding the measure of angles, analyzing word choice, and correcting verb tenses.
Easy-to-Understand Answer Explanations
Beyond spending more time studying (we recommend 40+ hours for the test), the most important part of preparing for the digital SAT is learning from your mistakes. Our program provides detailed explanations for the correct and incorrect answer choices for our sample questions. These explanations will help you better understand how College Board designs its questions. They will also give you tips and tricks for how to approach prompts of the same kind so you can avoid errors on the actual test.
Strategy Lessons
Our experts have pulled together the most important study and test-taking strategies for you to excel on the digital SAT. You will learn the most effective and efficient ways to study vocabulary, the math formulas that you need to know, and the most crucial tactic: skipping. Once you've explored these foundational tactics, you'll advance to lessons on achieving a top score—all developed by experts who earned a 1600 on the test.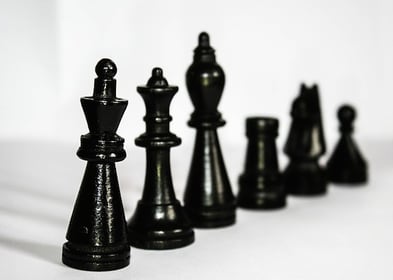 Digital SAT On-Screen Tools
The digital SAT platform includes a host of new tools to help you navigate the exam. PrepScholar's prep program previews and provides guidance on how to use these tools.
For example, you'll learn how to use the Desmos Onscreen Calculator, a graphing calculator that you can use on the entire Math section to graph lines and curves, plot points, and locate x- and y-intercepts. You'll get to try out the online notepad, where you can do scratch work, and the mark-for-review and strikethrough tools, which we recommend using as part of our time-saving strategy lesson.
Time-Saving Tactics
The digital SAT is much shorter than the paper version, but many test takers still worry about running out of time before finishing each module. We provide easy-to-follow strategies for both the Math and Reading and Writing sections so that you'll actually beat the clock—giving yourself the important opportunity to double-check your answers.
Applying for Accommodations
If you have a documented disability or suspect that you might have an undiagnosed issue affecting your test performance, you might be curious about testing accommodations—such as extra time or using assistive technology—on the digital SAT. Our prep program takes you through the process of applying for accommodations step by step so that you'll have the resources you require to perform your best on the exam.
Lessons Beyond SAT Test-Taking Strategies
PrepScholar takes a holistic approach to preparing for the SAT. That means we've designed lessons that extend beyond test-taking tactics that will help you prepare for the college admissions process more broadly. Considering that the SAT is just one part of the application process, we want to make sure you have the tools you need to succeed in addition to raising your standardized test scores.
For example, you'll learn why taking the SAT is still important even though many colleges and universities are offering test-optional admissions policies. We'll break down the difference between different types of admissions, such as early action, early decision, and regular decision. Our experts also explain how SAT scores weigh against other factors, such as GPA and the rigor of your high school curriculum, when college admissions counselors review your application.
If you're wondering how different colleges and universities compare in terms of the SAT scores they require, we break that down for you too, sharing up-to-date admissions criteria from different tiers of schools. We also clarify how you can use these tiers—as well as other characteristics, such as school size, location, academic and nonacademic offerings, program strengths, social life, and cost—to determine which schools align with your performance, needs, and interests.
Beyond applying to and getting accepted by a school that fits your needs and interests, we include strategies for staying focused and energized during the digital SAT and coping with stress and anxiety, which you can apply to other situations, such as doing homework, studying for quizzes and tests, taking midterm or final exams, and completing college applications.
Get Personalized Prep
You might think that PrepScholar's digital SAT program is the same for every student, like other test prep courses. But PrepScholar's program is customized to your individual learning needs.
After you register, you'll take a diagnostic test so that we can assess your current understanding of the different SAT skills, such as finding key details in a Reading and Writing passage, creating transitions from one idea to the next, analyzing bar graphs, or solving trigonometry problems. We will also evaluate how well you're performing on these different skills, taking into account whether you have the basics down, are more advanced, have mastered the skill, or should take a pause to focus on other areas. Then, we'll tailor a week-by-week study plan specifically to your needs, suggesting areas that you specifically should focus on to improve your score.
As you progress in different skills, we'll adjust your schedule so that you'll always be studying what you actually need to be concentrating on to improve your score the most.
With personalized digital SAT prep, you'll be answering prompts and reading explanations designed for your level. You'll feel challenged, not frustrated, which translates to more efficient and effective progress on your results.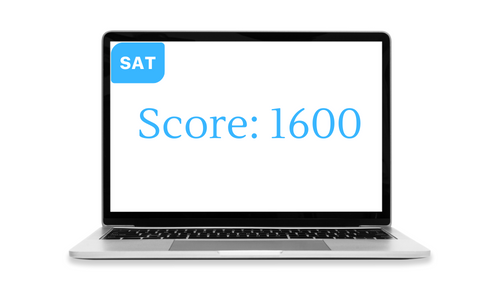 Guaranteed Results
PrepScholar stands behind our Digital SAT Prep, so we offer a guarantee: if you don't increase your score by 160 points from a previous official SAT or converted PSAT, we will refund 100% of your money.
Optional One-on-One Tutoring
If you decide you need additional support beyond our Digital SAT Prep course, we offer one-on-one tutoring designed to enhance your studying for even more substantial score improvement. This service is an add-on package to our core Digital SAT Prep program.
How does it work?
First, we'll pair you with a digital SAT expert who has access to all of your prep work so that each tutoring session is as efficient and effective as possible. Your tutor will analyze your progress and come to each meeting with a lesson plan. During these sessions, you can ask as many questions as you want and clarify confusing concepts. Your tutor will also study your test-taking patterns and give you custom strategies to break through to the next score level.
Tutoring occurs online, in real time, with a digital whiteboard, and sessions are scheduled according to your availability.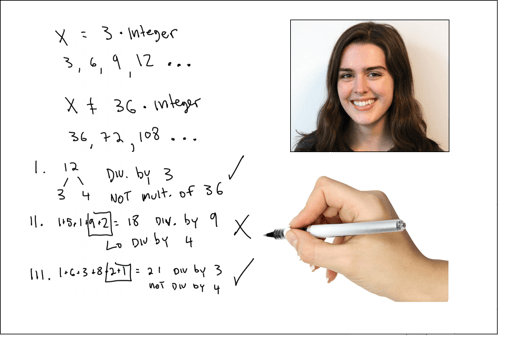 Is PrepScholar's Digital SAT Prep for You?
For more information, visit our Digital SAT Prep page, where you can learn more about the new SAT format and schedule a call from one of our academic advisors. You can also email us at support@prepscholar.com or call directly at 1-866-811-5546.
What's Next?
Wondering how the 2023–2024 SAT differs from earlier paper versions of the test? Our expert guide explains everything you need to know about when, why, and how the SAT is changing.
What is adaptive testing? The digital SAT changes as you complete each section of the test. Check out our post on how adaptive testing works, how it affects scoring, and how you can prepare.
Where can I get more digital SAT practice? Beyond our new Digital SAT Prep, our go-to resource for digital SAT practice tests is essential for getting comfortable with the new format and learning which areas to focus on as you study.
Have friends who also need help with test prep?
Share this article!
About the Author
Meilee Bridges earned her PhD and MA in English language and literature from the University of Michigan and graduated summa cum laude from the Honors English Program at Trinity University. A former professor turned professional writer and editor, she is dedicated to supporting the educational goals of students from all backgrounds.
Get Free Guides
to Boost Your SAT/ACT