Trying to choose the right credit card can get overwhelming fast. There are tons of options, and every company claims to offer the best one. How can you sort through the jargon and find the best card for your personal finances?
I believe that to choose the right card, you need to understand yourself as a consumer. How can you get started down the road of financial self-discovery? First, take my personal finance quiz below.
Personal Finance Quiz: What's Your Financial Style?
You see a lot of conflicting advice out there for credit card seekers. Some people love credit cards, saying that they're great for building credit and getting nice perks. Others fall on the opposite end of the spectrum, saying that cards are the devil and one should avoid them at all costs.
So who's right? As it turns out, both perspectives are right, depending on which card you choose. If you choose wisely, then you'll successfully build your credit and potentially see nice rewards in the process. If you choose poorly, then you could find yourself in a pit of debt.
The key to choosing is understanding what kind of consumer you are. To find out, take this short quiz.
True or False:
When I use credit cards, I spend more loosely than I would with cash.
I have good self-control.
I am often spontaneous.
When I use coupons, I get enjoyment beyond the money saved.
It's very important to me that I'm getting the best deal possible down to the very cent.
I am frugal.
Once you've responded to each of the statements above, tally up one point for each of your answers that matches the key below:
1) True; 2) False; 3) True; 4) False; 5) False; 6) False
For instance, if I marked every statement as "true," then I'd end up with 2 points (a point for question 1 and a point for question 3). Now, let's take a look at what these points mean in terms of your financial profile.
Assessing Your Financial Profile: What Does Your Score Mean?
If you're going to enter into a credit card contract, then you should do so from a place of self-awareness. I don't mean the kind of self-awareness that comes from a week-long silent yoga retreat. Instead, I mean that you understand the way you use your money and what motivates you to save or spend.
The quiz is all about getting to the root of your spending habits, as well as the psychological reasons behind your actions, like self-control in the face of temptations. Let's see what each quiz result means, and how you can use your results to find the best credit card for you.
Scores of 0 - 2: The Optimizers
If you scored somewhere between 0 and 2 on this quiz, then you might be an optimizer (like me!). You enjoy getting every last mile out of things and shopping around for the best possible deals. You do your research, compare prices, seek out sales, and buy when the time is right.
If you're an optimizer, then I would suggest you take the time to analyze your spending habits. Take a look at your budget, and find your top three highest spend categories.
You can leave out expenses that you wouldn't put on a credit card, like rent. Relevant spending categories could include restaurants, entertainment, transportation, and clothes.
Once you've figured out your biggest spend categories, you should look around for cards with matching rewards. If you spend a lot on travel, then you'd benefit from a travel rewards card. If you love to eat out, then you might prefer a restaurant rewards card. People who commute long distances back and forth to work everyday could get the most mileage from a gas rewards card.
If you're looking to carry more than one card, you could also sign up for a general rewards card that gives you something like 2% back on all of your purchases. I like to have a flat-rate card to fall back on, just in case.
Another thing that might appeal to your maximizing mindset? A lot of rewards cards offer sign-up bonuses, giving you several hundred dollars toward travel or as cash back when you spend a minimum amount in the first months of opening an account.
The potential downside is that some of these cards have annual fees after the first year. For some people, I'd say that the fee isn't worth it; the rewards don't add up enough to make up for the yearly fee.
If you're interested in a card with a fee, then you should break down your spending and see if you would get enough rewards in the long run. Even though rewards like travel points offer psychological benefits—it helps you set aside money specifically for traveling—it might be costing you more money in the long run.
So now that you know what kind of cards to look for, what are some specific credit cards that appeal to optimizers?
Best Credit Cards for Optimizers
These are my suggestion for the best credit cards for optimizers who like to put in a little extra effort to get the best possible deals.
Chase Sapphire Preferred
This travel rewards card gives you 2X points on restaurants and travel and a point for each dollar that you spend on everything else. You'll also earn 50,000 bonus points if you earn $4,000 in the first three months.
You can redeem points as cash back or use them to book through the Chase search engine. If you use the Chase search tool, then your points will be worth 25% more. The downside of this card is that it charges a $95 annual fee after the first year.
Barclaycard Arrival Plus World Elite MasterCard
This travel rewards card gives you 2X miles on all purchases, plus you get 5% of your miles back when you redeem them. You're not restricted to any particular airlines or hotels. If you spend $3,000 in the first 90 days of opening an account, then you'll earn 40,000 bonus miles. After the first year, this card charges an annual fee of $89.
Citi Thank You Card
This card is good for those who love to eat out. You'll earn 2X points on every dollar you spend at restaurants. You'll also get a bonus of 20,000 points if you spend $1,500 in the first three months of opening. This card is seriously restaurant-oriented; it even has a personal concierge service to help you make reservations. The Citi Thank You Card has no annual fee.
Discover It Card
The Discover It card gives 5% cash back on purchases made in certain categories, like restaurants, online shopping, and gas, that change quarterly. It also gives you 1% cash back on everything else. It has no annual fee.
Citi Double Cash Card
This card is a great back up for times when you don't want to think about maximizing your rewards. It offers a flat-rate of 2% cash back on all your purchases. This card is also appealing because it has no annual fee. The only downside is that it doesn't offer a rewards bonus for opening an account, and those hundreds of dollars in the first few month can be a welcome sign up gift.
Now let's consider the next category of spenders, those who scored in the middle of the road.
Scores of 3 - 4: Middle of the Road Spenders
If you scored between 3 and 4 on the quiz, then you might be a middle of the road spender. I'd say that the majority of people fall into this category. You have decent self-control, but you're not obsessive about optimizing savings on all your purchases or maximizing rewards in a certain spending category.
If this sounds like you, then I'd suggest getting a flat-rate card. You could get 1 to 2% back on all of your purchases across the board, and you don't have to think about where you spend your money or what kind of rewards you'll see. It's consistent across all spending areas.
Of course, getting this card assumes that you won't change your spending habits because you have a credit card. You don't want to end up carrying a balance month to month and getting into debt as a result of high interest rates.
Just because you can technically charge a huge purchase to a credit card, doesn't mean you should. If you can't pay off a purchase within the month, then you should think hard about whether buying it on credit is the way to go.
If you're a middle of the road spender, what specific credit cards would work best for you?
Best Credit Cards for Middle of the Road Spenders
These are my suggestions for middle of the road spenders who don't want to keep up with quarterly changes in rewards categories or worry about which card they use for each purchase. For the most part, these cards offer flat-rate rewards on any purchases.
Citi Double Cash Card
As you saw above, the Citi Double Cash Card is my top pick for a flat rate rewards card. It gives you 2% cash back on all purchases and has no annual fee. Again, the downside is that it doesn't offer any bonuses for signing up.
Capital One Venture Rewards
This card gives you travel points at a flat rate of 2 miles on all purchases. If you spend $3,000 in the first three months, then you'll get a bonus of 40,000 miles. After the first year, this card has an annual fee of $59.
Capital One Quicksilver Cash Rewards
This flat-rate card gives you 1.5% cash back on every purchase you make. It offers a $100 bonus after you spend $500 in the first three months. There's no annual fee.
BankAmericard Cash Rewards
This card gives you 1% back on every purchase, plus 2% back at grocery stores and 3% on gas. You'll get a bonus of $100 after you spend $500 in the first 90 days. There's no annual fee.
Finally, let's consider the third type of spenders who scored highly on the personal finance quiz.
Scores of 5 - 6: Spontaneous Spenders
If you scored highly on this quiz, then you might find it challenging to control your spending. Maybe you love shopping, for instance, and find it difficult not to splurge every weekend at the mall. With a credit card, you might spend more than you normally would if you were just using cash.
If this sounds like, or if you're worried that a credit card would be too irresistible not to use beyond your means, then you might consider getting a card that puts caps on your spending. You should also compare interest rates and avoid the high ones.
There are some credit cards that work like phone cards. You can load them up with a set number of points each month and thereby set a spending limit for yourself. Similarly, you could look into a secured credit card that doesn't give you very much credit and requires a deposit before you sign on.
You could also avoid credit cards altogether and just use your debit card, assuming that it doesn't have overdrafts or fees. Keep in mind that a debit card takes money directly from your bank account, so it doesn't help build up your credit.
If you're trying to gain more control over your spending habits and build credit, then you might start with a low-limit card (either secured or not secured).
You could self-impose a 6-month probationary period where you look at your budget and figure out whether you're spending more with a card that you would without one. As you gain control over your personal finances, you can eventually move onto a non-secured or rewards credit card.
Below are my suggestions for the best credit cards for spontaneous spenders.
Best Credit Cards for Spontaneous Spenders
The suggested cards below help you set limits on your spending. There are two secured credit cards and two prepaid debit cards.
Capital One Secured Mastercard
This card asks you to make a deposit of $49, $99, or $200 and gives you a limit of up to $200 depending on your credit. You need to pay the full amount of your deposit within 80 days. It has no annual fee.
Discover It Secured Card
This is a rare secured card that also gives you rewards—2% cash back on up to $1,000 of spending on restaurants and gas and 1% on other purchases. You need to make an initial deposit of $200 with a bank account. Each month, you'll be automatically evaluated to see if you qualify for a regular, non-secured card. There's no annual fee.
Bluebird
This fee-free card, available both to people with bank accounts and to those without, lets you load cash at WalMart stores and deposit through the Bluebird app. Withdrawals are free at MoneyPass ATMs, but they cost fees between $2.50 and $9.00 at other ATMs. This card works wherever merchants accept American Express and has no annual fee.
American Express Serve
You can order this prepaid card online for free, and no credit check is required. You load it with cash for free at locations like Rite Aid, Wal-Mart, and some 7-Elevens. There's a $4.95 monthly fee (except in Texas, New York, and Vermont).
At this point, you may have noticed that I haven't talked very much about interest rates. A lot of people think that low and high interest rates are a top consideration when choosing credit cards. I actually take the opposite opinion in the majority of cases. Read on to find out why.
What About Interest Rates? Why They Shouldn't Matter
You may have noticed that I didn't spend much time talking about high and low interest rates in this guide. A lot of people tout interest rates as the first thing to look at when choosing a new credit card. I take the opposite stance, though, and suggest that interest rates should not matter.
No credit card has a very appealing interest rate. All of them will add up to a great deal of money and make it very hard for you to get out of debt. In most cases, you should do everything you can to avoid carrying a balance on your card from month to month.
If low interest rates feel like a strong priority to you, then you might consider reassessing your approach to personal finances. You should sit down with a money-tracking app, like Mint, or simply an Excel spreadsheet, and list out your spending activity.
By reflecting on your finances, outlining a budget, and setting specific goals, you can start to control your spending better. In the meantime, try to use a card that will work with you to control your expenses.
Finding the Best Credit Card for You
There's no single best credit card for everyone. Instead, you have to look for the best credit card for you. To find your best match, you should think about your approach to personal finances, how you spend your money, and how you practice self-control.
If you tend to spend spontaneously, then you might benefit from having a card that doesn't test your willpower. If you're more strategic about your spending and want to maximize rewards, then you should choose a card that will grant you the most perks in the category most valuable to you.
As you saw above, there are several cards with advantages for every kind of spender. Your job, then, is to figure out what kind of spender you are! Once you do that, you can sort through all the promotions and sign up for the credit card with the best benefits for you as an individual.
Have friends who also need help with test prep?
Share this article!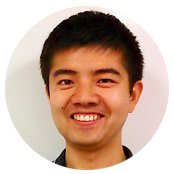 About the Author
Fred is co-founder of PrepScholar. He scored a perfect score on the SAT and is passionate about sharing information with aspiring students. Fred graduated from Harvard University with a Bachelor's in Mathematics and a PhD in Economics.
Get Free Guides
to Boost Your SAT/ACT