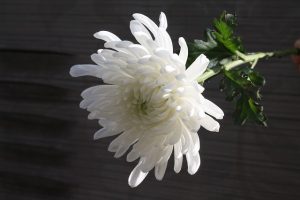 Are you considering grief counseling or grief therapy, but you don't know what to expect? In this guide to grief counseling and other kinds of professional grief support, we'll provide a brief overview of grief and discuss what grief counseling is and what it entails. We'll also help you figure out if you could benefit from grief therapy and how to choose a grief counselor. Finally, we'll provide some grief and loss counseling resources.
What Is Grief?
Grief is the process of coping with a loss of some kind. Many people think primarily of bereavement or mourning: grieving the death of a loved one. However, you can grieve any kind of loss. This includes the loss of a pet, the loss of a beloved job, a serious illness in you or someone close to you, or the end of a friendship or relationship. People may also feel grief during a time of major life change—moving out of a family home, ending a graduate program, moving to a new city—even if they are excited about the transition.
There are lots of ways to conceptualize the grieving process. One of the most common ways, created by Elisabeth Kubler-Ross, is the five stages of grief model. This model posits that a grieving person goes through five emotional states throughout the grieving process:
#1: Denial—the feeling that the loss can't be real
#2: Anger—rage at the loss
#3: Bargaining—the impulse to try to "trade" away the loss (or the feelings of loss). May involve ruminating over what you could have done differently. With bereavement, often accompanies the feeling that "it should have been me instead"
#4: Depression—feeling hopeless and sad about the loss
#5: Acceptance—accepting that the loss has happened and that life will continue
Another common grief model is the "Four Tasks of Mourning" created by William Worden. Per this model, grievers must accomplish four tasks:
#1: Accepting that the loss has really happened
#2: Working through the pain of the loss
#3: Adjusting to the new environment
#4: Maintaining a connection to the lost person/relationship/etc while moving forward with life
There are also grief models that attempt to describe grievers. One notable one is the "grief styles" model by Terry L. Martin and Kenneth J. Doka. This posits that there are three styles of grieving:
Intuitive grieving is very outwardly emotional and involves expressing inner emotions in a very visible way. We commonly expect people to grieve this way in our society. This grief style is often stereotyped as the "feminine" style of grief.
Instrumental grieving is less outwardly emotional and more action-based. It often involves doing lots of projects or completing physical or cognitive tasks as a way to process the grief. People may think instrumental grievers are just not "dealing with" their grief, but they are just addressing it in a different way. This grief style is generally stereotyped as the "masculine" style of grief.
Blended grieving involves a combination of the above styles. The truth is that most people are blended grievers to some extent or another.
It's very important to note that not everyone grieves in the same way or according to a particular set of "steps" or "tasks" laid out in a given order. People who are grieving who don't feel any grief model describes their experience should not feel that anything is wrong with them. Grieving is an incredibly complicated process emotionally, intellectually, physically, and spiritually. Many experts (and grievers) describe grief as a "roller coaster." You may be disoriented, exhausted, and confused by all of your (sometimes contradictory) reactions to the loss.
You may consider pursuing grief and loss counseling to help you address your feelings of loss. While many grievers do not necessarily need professional help, many find it helpful. Grief is a normal part of life and is not a medical or mental health condition per se. However, it is typically a difficult experience, and a professional can offer valuable support and advice.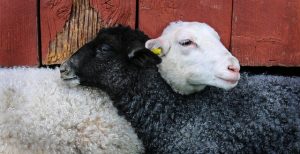 We can all use some support when we are grieving.
What Is Grief Counseling/Grief Therapy?
Grief counseling (also called "grief therapy," "bereavement counseling," and "grief and loss counseling") refers to seeing a professional in a one-on-one or small group setting to help you cope with your grief. The overall purpose of grief counseling is to provide support in a nonjudgmental environment as you move through the mourning process. In this section, we'll discuss what grief counselors can do for you and what typically goes on in a grief counseling session.
Note that many people use the terms "grief counseling" and "grief therapy" interchangeably, to refer to any session-based grief support. Others draw a slight distinction and use the term "grief counseling" to refer to session-based grief support offered by people who are not primarily mental health professionals (like pastors or nurses), while using the term "grief therapy" to refer to grief support services offered by mental health professionals like therapists and psychiatrists. Even with this distinction, in most cases, grief counseling and grief therapy will involve many of the same things. In this article, we'll mostly use the terms interchangeably.
What Can a Grief Counselor Do for You?
There are six major things a grief counselor can do for you.
Address your feelings: A grief counselor or grief therapist will help you identify, express, and productively manage all of the emotions you are feeling. For example, you may find yourself feeling profound anxiety or experiencing panic attacks; a grief counselor can aid in anxiety management.
Identify coping mechanisms and support systems: a good grief counselor will help you identify your personal coping mechanisms and aid you in replacing unhealthy ones (like substance use) with healthy ones (like exercise). They will help you identify support systems and resources in your own life that you can access.
Address your particular needs: Grief counselors can also help you deal with grief issues specific to your particular grief situation. For example, if you are a spiritual or religious person, you may find yourself questioning your beliefs or feeling angry with higher powers. A grief counselor can help with your spiritual struggles.
Deal with the impacts of the loss: Grief counseling techniques help the griever come to terms not only with the loss itself, but with the impact of the loss. A major loss can change you as a person, so you may also find yourself also mourning your old self in addition to the loss. A loss may also cause a dramatic change in your financial situation or plans. A grief counselor can typically connect you with other resources you may need, like support groups, financial advisors, and so on.
Set goals: Grief counselors can help you set manageable goals in your life and create schedules that help keep you moving forward and returning to regular tasks, but provide enough allowance for you to manage your grief.
Help you manage setbacks: A grief counselor will help you manage any setbacks in the grieving process and reassure you that what you are going through is normal.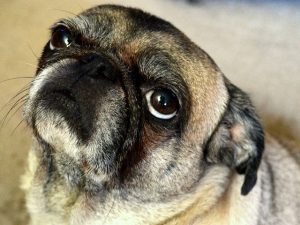 It's okay to have setbacks. A counselor can help.
Grief Counseling Techniques: What to Expect
So what goes on in a grief counseling session? When you go to a grief counselor, you may not be sure what to expect. In initial sessions, you'll most likely spend most of the time talking about the loss and how you are managing. Eventually, you'll probably start doing "homework" and completing tasks between sessions. Grief counselors often have clients complete exercises in sessions, too.
Common grief counseling techniques for both in-session and between-session work include journaling or other writing projects, completing creative projects, reading and discussing relevant books, meditation, yoga, relaxation and mindfulness techniques, and role-playing potentially uncomfortable situations. A grief counselor may also have you fill out grief therapy worksheets.
Common grief therapy techniques specifically for bereavement include addressing the deceased person as though they were in the room (the "empty chair technique"), incorporating possessions or photos of the loved one into sessions, reflecting on the relationship with the deceased, and creating rituals to help commemorate the deceased.
Grief counseling sessions for children will usually incorporate play therapy and creative activities to help the child express their feelings.
If they are a trained mental health professional, your therapist may also introduce techniques from cognitive behavioral therapy, or CBT. Grief therapy after a particularly traumatic loss may include EMDR (eye movement desensitization therapy), an evidence-based therapy modality for processing trauma.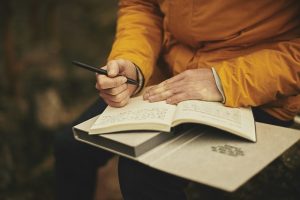 Get ready to bust out that journal.
Do You Need Grief Therapy?
Not all grievers need grief counseling. However, if you feel you would benefit from grief counseling or grief therapy, whatever your circumstances, you should feel free to pursue it. While grief is a normal reaction to a loss, it can still help to have a trained supporter who is not also dealing with the loss to help guide you and support you through the process.
Grief counseling may be especially helpful in the following situations:
Hidden or misunderstood grief: if you have experienced a loss that is not acknowledged or is considered trivial by others, like the loss of a beloved pet, you may be unable to grieve as openly as you would like. In this case a grief therapist can help you process your grief in a supportive, nonjudgmental environment.
Sudden loss: If your loss was very sudden and unexpected, you were not able to prepare yourself for the loss in any way. This means you are at a higher risk of developing complicated grief (see below), or grief that does not abate with time. Grief therapy can help prevent (or manage) complicated grief in this situation.
Low social support: Even the most well-meaning collection of friends may not know what to do when you are facing a loss. And while friends and family often mobilize in the first weeks after a sad event, you may find that after the first month or two others have moved on from your loss, while you have not. If you aren't getting the support you need from your social network, grief therapy can help fill the gap.
Family grieving: A death in the immediate family can cause strain in immediate family relationships. This is natural; everyone is grieving the loss differently. Additionally, because everyone is grieving, they may not be able to provide support to the other grievers. In this case, meeting as a family with a bereavement counselor can help family members understand each other's feelings and reactions and lift strain in the relationship(s).
Anniversaries and events: You may experience renewed grief around the holidays, birthdays, and the anniversaries of the loss. If you are struggling during these times, you may wish to see a counselor or therapist for a few sessions.
Persistent grief: In general, grief is not considered a mental illness or psychological condition, as it is a normal reaction to a difficult event. However, if severe grief persists for many months (more than about six) without any abatement, you may be experiencing complicated grief or prolonged grief. Significant changes in behavior that persist for more than six months, substance abuse, and a continued preoccupation with loss are signs that grief has become complicated. If you are experiencing complicated grief, you should see a trained mental health professional (like a psychiatrist or therapist) who specializes in providing complicated grief therapy. Complicated grief therapy involves specific grief therapy techniques to help you face the loss and move forward in the grieving process. Additionally, though medication is not typically indicated for non-complicated grief, medication is sometimes useful to help manage complicated grief, which may co-occur with depression or other psychological conditions.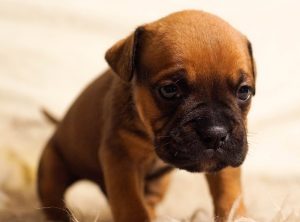 Grief can get complicated.
How to Find the Grief Support That's Right for You
Once you decide that you would like some additional support in your grieving process, there are a variety of considerations for selecting the grief support that's right for you. We'll review the three main considerations here: convenience, cost, and fit. The next section (grief counseling resources) will offer you some additional resources for finding grief counselors.
Convenience
You may think that you're willing to travel far and wide for the support you need, and when the grief is fresh, this might be true. But as time goes on and your grief becomes less acute, you'll be frustrated if you choose a grief counselor that is very inconvenient for you to meet with. So try to find someone who is reasonably close to you, and who can meet at times that are realistic for your schedule.
If you are in a very remote area where in-person meetings are difficult, you may be able to find a counselor who will meet with via video. There are also online grief support groups that you may find helpful.
Cost
Cost is usually a factor when selecting a grief counselor. If your insurance covers mental health services, it will typically cover grief counseling with an in-network provider. If it doesn't, many providers offer a sliding scale.
Maybe you're looking for free grief counseling. Sometimes you can find hospice grief counseling or hospital grief counseling services that offer a certain number of free sessions for patients and/or surviving family members. Grief counseling provided by clergy members is also usually free because it is considered part of their ministerial duties.
Additionally, grief support groups are often free, or require only a small per-session cost.
Fit
There are two main aspects to finding a grief counselor who is a good fit for you. You'll want to consider who is offering the counseling and the format of the counseling.
Many types of professionals provide grief counseling, including members of the clergy, trained nurses, social workers, therapists, and psychiatrists. Additionally, trained volunteers sometimes lead grief support groups.
You'll want to consider who you will be most comfortable with and who can best meet your needs. Think about the following:
Would you rather speak with someone you already know, or would you prefer someone you don't know?
Would you be most comfortable with someone with advanced training in offering therapy and mental health services? Then consider a therapist, social worker, or psychiatrist.
Are you looking for a counselor who focuses on a particular kind of grief, like pet grief counseling? Or maybe someone who can address specific issues, like Christian grief counseling or grief counseling for children?
Do you want your grief counselor to be trained in a particular therapeutic modality, like EMDR or complicated grief therapy?
The other thing to consider when considering fit is the format of the counseling. Are you looking for counseling for just you? Family sessions? Or are you looking for a support group with other mourners?
With all this in mind, you'll also want to make sure that you have a good rapport with your grief counselor. You may want to speak on the phone before committing to a session to get an idea of whether you'll feel comfortable with this person.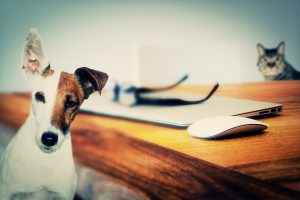 A good fit is important. Look how comfortable these two are!
Grief Counseling and Grief Support Resources
There are lots of resources available out there for finding the right grief support for you. We'll go over resources for finding a grief counselor and for finding support groups, as well as a few other miscellaneous grief support resources that might be useful for you.
Resources for Finding a Grief Counselor or Grief Therapist
These resources will help you locate and select the right grief counselor or grief therapist to meet your needs.
Find a Specialist—Thanatology Association: This database can help you find a variety of ADEC-certified specialists in different sub-areas of grief and death education and counseling, including counselors and therapists.
Grief Counseling—TAPS: This page has information on being connected with grief support specifically for those who are grieving the loss of a military personnel member.
How to Find a Therapist—Terry Wise: This helpful document by Terry Wise provides guidance and suggestions for selecting a therapist. It's not grief-specific, but most of the advice applies.
Resources for Finding Grief Support Groups
Here are two resources to help you connect with support groups:
GriefShare: The GriefShare program combines video seminars, support groups, and personal work to help individuals with grief. You can find grief support groups online using their website that meet near you.
Other Grief Resources
Finally, here are three other grief resources you may find useful:
GriefLink: GriefLink is a comprehensive resource for grieving individuals. It provides information on grieving, links to professional help of all kinds, and a database of support groups.
Resources—Hello Grief: This page from Hello Grief compiles resources available in every state for grieving individuals.
Center for Complicated Grief: This page from Columbia University offers information on complicated grief (also known as persistent grief or prolonged grief).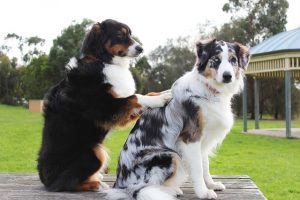 Dogs are also valuable resources when you are grieving!
Review: What Is Grief Counseling? How Can It Help You?
In this comprehensive guide to grief counseling, we provided a brief overview of grief. It's very normal to want support after grief, and grief and bereavement counseling can provide additional support during a trying time. Grief counseling techniques are designed to help you process your feelings and move forward in your life.
While anyone who wants grief counseling could benefit from it, grief counseling may be especially helpful for those who faced a sudden loss, don't have much social support, or who are experiencing complicated or prolonged grief.
When you are trying to find a grief counselor, there are three main things to consider:
Convenience: Is the grief therapist located in a place that's easily accessible? Does their availability line up with your schedule?
Cost: Does your insurance cover the counseling? If not, do you need free grief counseling?
Fit: Is the grief counseling offered in a format that's right for you? Do you get along with the grief therapist?
Finally, we presented some resources for finding grief counselors and grief support groups along with some other grief support resources.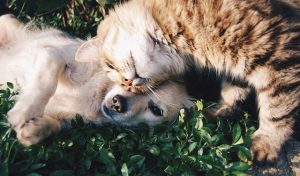 You can get through it!
What's Next?
The stress of grief can impact your health in all kinds of ways. You might start feeling chest pain in your left breast due to anxiety.
Stress can also depress your immune system, which can cause a latent shingles infection to come to the surface. If you do have shingles, here are some common shingles treatments you might consider.
Self-care is critical when you are going through a hard time. Consider a nourishing coconut oil treatment for your hair to help you relax.
Have friends who also need help with test prep?
Share this article!
About the Author
Ellen has extensive education mentorship experience and is deeply committed to helping students succeed in all areas of life. She received a BA from Harvard in Folklore and Mythology and is currently pursuing graduate studies at Columbia University.
Get Free Guides
to Boost Your SAT/ACT