I get this question from students a lot, and it's an important question to get right: how long before the day of the SAT should you begin preparing for it? How long is too long (and you won't remember the material), and how long is too short (and you won't have enough time)? It's important that you get this question right, so here are the 3 most important factors.
Factor 1: Hours per week. How busy of a student are you? Do you only have one hour on Thursday nights to study because all your free time is taken up by classes and activities? Or are you the type of student that can free up three hours a day, five days a week to study for the SAT (that's 15 hours a week!)?
As a rule of thumb, the minimum SAT study time is 10 hours. If you can't prepare more than 10 hours for the SAT, it is rarely worth it to take the test. After all, the SAT test itself can take up 6 hours or more of your time if you count driving time and immediate prep -- it just makes common sense to spend at least the length of time of the test studying. The baseline amount of time is often 40 hours -- every hour will be help you substantially. A full study regimen, like a boot camp, is defined as 100 hours.
Given this math, here is a chart of possible study times. Especially good combos are marked with an asterisk.
| | | | |
| --- | --- | --- | --- |
| Study Hours Per Week | Minimum | Baseline | Full Study |
| 1 Hour | 2 months | 8 months | Not recommended |
| 2 Hours | 1 month | 4 months* | 10 months |
| 5 Hours | 2 weeks | 1.5 months* | 4 months |
| 10 Hours | 1 week | 1 month* | 2 months* |
| 20 Hours (Summer) | Not recommended | 2 weeks | 1 month* |
Factor 2: Don't study too far ahead or you'll forget. In your study plan, there are certain skills that I don't recommend you study very hard before a certain amount of time before the test, because you'll forget them. First, let's start out with some things you won't forget so you can start today:
Vocabulary (I still remember mine from when I took the SAT)
Basic Math Skills (doing well in your math classes, looking at math competitions)
Some things I don't recommend studying more than one year ahead of time. At that rate, you'll forget more than 50% of it, and would be better off concentrating your time on these skills:
Test Taking Strategies (Process of Elimination; which items to skip).
Practice Tests for Training Purposes
And a few final things that I don't recommend doing until 2 months ahead of time at most:
Getting used to the format of the test with multiple practice tests
Doing one or a few "dry runs" so you get used to the fatigue
The summary is that it's rarely too early to start, but if you are thinking of starting intense study more than a year ahead of the test, think carefully about the sequence in which you study different topics.
Factor 3: Less than one to two weeks is bad. The information won't have enough time to sink in, and you really want to give your brain some time to learn and react from doing the real test. We'll write another blog post soon about the best thing to do if you only have a few days left and haven't studied.
Next Up:
Month-by-Month; A one-year study schedule for serious extended SAT study.
What is a good score on the SAT?
Start Improving Your SAT Score Today:
Have friends who also need help with test prep?
Share this article!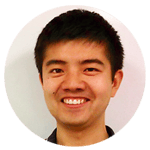 About the Author
Fred is co-founder of PrepScholar. He scored a perfect score on the SAT and is passionate about sharing information with aspiring students. Fred graduated from Harvard University with a Bachelor's in Mathematics and a PhD in Economics.
Get Free Guides
to Boost Your SAT/ACT