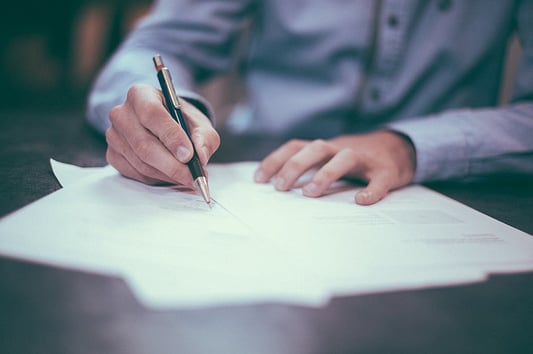 If you're in high school, you know all about how important the SAT is for getting into the college of your choice. But do you know the important details that play a part in your success? If you've ever wondered how many questions are on the SAT, you've come to the right place!
First, let's clarify that until spring of 2024, you will take the traditional pencil and paper SAT, but once the change to the digital SAT occurs, some aspects, like the number of questions on the SAT, will change. Let's start with what to expect from the traditional SAT format.
How Many Questions Are on the SAT?
There are 154 questions on the SAT and the exam takes about 3 hours. These questions are broken into three sections: Writing and Language with 44 questions, Reading with 52 questions, and Math with 58 questions. You may ask, does the point value change according to the section or level of difficulty? The answer is no. You'll get one point for each correct answer.
The number of questions you answer correctly makes up your raw score. There is no penalty for incorrect answers, so we always encourage you to make an educated guess on every single question. College Board then converts your raw scores into scores on a scale of 200 to 800 – those scores from each section are added together to make up your total score.
How Many SAT Questions Do I Have to Get Right to Get a Good Score?
First, let's define a good score. A good score really means a score that gets you into the college of your choice, so this will vary from person to person. One student's good is another student's average, and that's okay! What matters is that you use all your tools and resources to accomplish what you need to pursue your dreams.
What does that look like? First, it's never a bad idea to review how the SAT is scored. Once you have a handle on that, this next example will help you understand how many questions you need to get right in order to earn a certain score.
If we consider that 1000 is an average SAT score, then 1200, mathematically speaking, would be considered a good score. Let's start there. We will break down how many questions you'd need to get right in order to earn that 1200.
On average and in its simplest form, you'd need a 600 in Math and a 600 in English, which would further break down into a 300 in Reading and 300 in Writing. What that means for each section is that you could get 20 wrong in Math to earn a 600, 12 wrong in Writing to get a 300, and 18 wrong in Reading to get a 300. So in total, you could miss 50 questions and still earn a "good" score of 1200.
Taking this a step further, what if you wanted to earn a 1400? How many questions would you have to get right? Using the simplest breakdown, you'd need to earn a 700 in Math, a 700 in English, 350 in Reading, and 350 in Writing. Broken down by section, you can get 8 wrong in Math for a 700, 5 wrong in Writing for a 350, and 8 wrong in Reading for a 350. To earn a 1400 overall, you can still get 21 answers wrong and be just 200 points shy of a perfect 1600!
How Long Do I Have to Answer Each Question?
Timing is important! On one hand, you don't want to rush and make careless mistakes. On the other hand, you don't want to dawdle and run out of time before you've answered all the questions. We'll get into some great tips on how to get your timing right further down in this article. But first, let's look at each module to determine how much time you can spend on each question.
As you already saw, the number of questions varies by section, and the amount of time does as well. The current SAT has two math modules, one that allows a calculator and one that does not. The two modules have a combined number of 58 questions and a total of 80 minutes. This means you'll have 1 minute 20 seconds per question in both sections of math.
You will have 65 minutes to complete the Reading section. There are 52 questions in the Reading section, allowing you 1 minute 15 seconds per Reading question. Writing & Language is 35 minutes long and has 44 questions. In Writing & Language, you have 48 seconds to answer each question.
Therefore, a general rule of thumb is to aim for a minute or less per question, leaving you time to review or tackle more time-consuming questions. In total, the current SAT takes about three hours, not including short breaks between sections.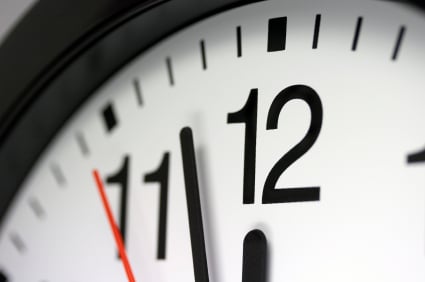 Tips For Answering Every SAT Question
Since there is no penalty for wrong answers, you have nothing to lose by answering every single question – and you should! You'll have a better chance of choosing the correct answer to each question if you follow these tips.
#1: Take Timed Practice Tests
The absolute best way to deal with the timing of this test is to become so familiar with it that you're comfortable with the amount of time you have. Rather than worrying about how much time is left or trying to figure out if you have enough time to complete the test, you can concentrate fully on the questions before you. The more practice tests you take, the more comfortable you'll become.
#2: Skip Hard Questions
You already know that every question is worth one point, right? So it doesn't make sense to labor over the tough ones and risk running out of time before you get to easy questions that would have taken you seconds to answer.
A better strategy is to quickly identify any time-consuming questions, such as a Reading question that requires you to check every answer choice against the passage. Once you realize a question is going to take you a long time to answer, mark it in your test booklet, skip it, and go back to it after you've answered all the other questions. That way, you ensure you finish the test, and you now have time to complete the remaining questions (or at least guess at them, if you only have a few minutes.)
#3: Use Process of Elimination
If you are able to eliminate even one or two of the choices, your odds of guessing correctly increase. The more possibilities you eliminate, the greater your chance of selecting the right answer. And remember that the answer must be entirely correct – not just partially. Identify any answers that are only partly correct, and eliminate them.
#4: Pay Attention to the Clock—But Don't Obsess Over It
Don't let worry about the time consume your thoughts. Especially if you've practiced, timing should come naturally. You'll have a sense of how much time you have left and if you're far enough along in that section.
Stay focused on working your way through the test, and check the time occasionally to either allow yourself to slow down or to remind yourself to stay focused. And it may help to take your own watch, just in case you are seated where you can't see the clock.
#5: Debrief After Each Practice Test
Take note of the amount of time it takes you to complete each module. Is it getting shorter the more practice tests you take? Now ask yourself what section is taking the most time. Can you practice that section more to allow yourself more time for review? You can also look for patterns – what types of questions are taking you the longest? When you see that type, do you do better if you skip them and go back at the end? Give extra practice to those areas.

How Many Questions Are on the Digital SAT?
If you plan to take the SAT in the spring of 2024 or after, you will take the new digital SAT. While the content and skills will remain the same, the digital SAT is shorter at a little over 2 hours, plus a 10-minute break.
For the new digital SAT, there are only two sections, Reading & Writing and Math. The Reading & Writing section contains two modules and the Math section also contains two modules. The first module in each subject contains questions meant to determine your level of mastery in that subject. The second module adapts the level of questions based on the number of correct answers in the first module. This adaptive format means that each exam is individualized, making it harder to predict and calculate scores.
One consistent factor is that each of the two sections is about one hour long. You will answer 98 questions in about 2 hours.
How Much Time Will I Have to Answer Each Question on the Digital SAT?
Beginning with the new digital SAT, you will see a countdown clock on your screen. This will give you the ability to check your time throughout the exam. But be careful not to let it distract you! Stay focused on the questions in front of you, and if you've practiced, you'll be fine.
Let's take a look at the amount of time you will have on each question of the digital SAT. Reading contains two modules of 32 minutes (remember, the second module contains the adapted questions) and Writing contains two modules of 32 minutes, so 64 minutes total. At 27 questions per module, or 54 questions total, that gives you just a little over a minute per question in the Reading & Writing section.
Math also contains two modules. Each module is 35 minutes and contains 22 questions. The entire Math module, then, is 44 questions, and you have 70 minutes to answer them. That gives you about 1 ½ minutes per question in the Math section.
You've probably figured out by now that regardless of which SAT you take, preparation is the key component to success. The more familiar you become with the timing and format of the test, the better chance you'll have of putting thought into your answers and increasing your score.
Disappointed with your scores? Want to improve your SAT score by 160 points? We've written a guide about the top 5 strategies you must be using to have a shot at improving your score. Download it for free now:
Have friends who also need help with test prep?
Share this article!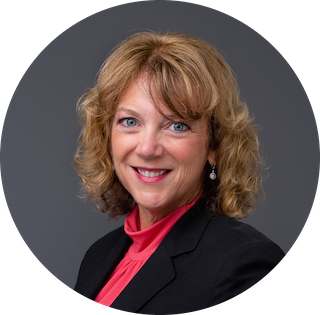 About the Author
Rebecca has a doctorate in Educational Leadership and taught high school English for over 20 years. Her students consistently earned top scores on the SAT and ACT, AP Language and AP Literature exams. She worked one-on-one with students through her own tutoring and educational coaching business and believes that individualized attention and personal connection are the keys to success. Rebecca is the author of the parenting book Teenagers 101: What a Top Teacher Wishes You Knew About Helping Your Kids Succeed, which provides tips for parents on how to help their kids reach their full potential. As a content writer for Prep Scholar, she hopes to help guide students and parents through high school and make the transition into adulthood as stress-free – and informed – as possible.
Get Free Guides
to Boost Your SAT/ACT