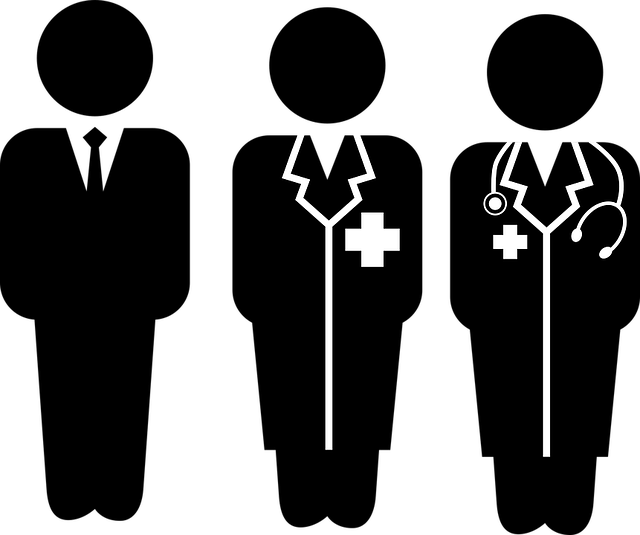 Thinking about becoming a pharmacist? Or maybe you're just wondering how much the person filling your prescriptions is making? How much does a pharmacist make?
We have all answer all of your questions about pharmacist pay! In this guide, we go over average pharmacist salary overall and in each of the 50 states.To help put these numbers into context, we also explain what factors affect pharmacist salary, why pharmacists make so much, what work they do, and how you can become a pharmacist yourself.
What Is the Average Pharmacist Salary?
How much does a pharmacist make each year? According to the US Bureau of Labor Statistics, the average pharmacist in the US earned an annual salary of $120,270 in 2016, or about $57.82 an hour. The chart below (from the US Dept of Labor) shows the percentile wage estimates for pharmacists in 2016 so you can get a better idea of the range of pharmacist salaries.
Percentile
10%
25%

50%

(Median)

75%
90%
Annual Wage
$87,120
$109,400
$122,230
$138,920
$157,950
There are several factors that determine how much a specific pharmacist makes.
Experience: Pharmacists who have worked in the profession longer make more money than pharmacists just starting out, since more experienced pharmacists typically have more responsibilities and expertise.
Geographic Location: Some parts of the country have a higher average pharmacist salary than others. We discuss this more in the next section.
Employer Type: The type of pharmacy job you have will also affect your pay. Pharmacists at mail-order pharmacies had the lowest annual salary (average salary $117,000) while clinical pharmacists were, on average the highest paid ($128,000). Retail pharmacists generally earn less than pharmacists working in hospitals or other clinical settings.
How Much Do Pharmacists Make a Year in Each State?
Depending on which part of the country you live in, you might be making more or less than the national pharmacist salary. Below is a chart showing the average annual salary for pharmacists in each of the 50 states, as well as Washington D.C. This data comes from the United States Department of Labor's Occupational Employment Statistics for 2016.
You can use this chart to get a better idea of what the average pharmacist salary is in the state where you live or would like to live.
| | |
| --- | --- |
| State | Average Annual Salary in 2016 |
| Alabama | $120,000 |
| Alaska | $138,000 |
| Arizona | $119,000 |
| Arkansas | $117,000 |
| California | $136,000 |
| Colorado | $118,000 |
| Connecticut | $121,000 |
| Delaware | $118,000 |
| Florida | $118,000 |
| Georgia | $116,000 |
| Hawaii | $115,000 |
| Idaho | $116,000 |
| Illinois | $117,000 |
| Indiana | $117,000 |
| Iowa | $110,000 |
| Kansas | $119,000 |
| Kentucky | $122,000 |
| Louisiana | $113,000 |
| Maine | $123,000 |
| Maryland | $120,000 |
| Massachusetts | $131,000 |
| Michigan | $115,000 |
| Minnesota | $123,000 |
| Mississippi | $121,000 |
| Missouri | $121,000 |
| Montana | $112,000 |
| Nebraska | $109,000 |
| Nevada | $123,000 |
| New Hampshire | $129,000 |
| New Jersey | $117,000 |
| New Mexico | $120,000 |
| New York | $119,000 |
| North Carolina | $121,000 |
| North Dakota | $113,000 |
| Ohio | $115,000 |
| Oklahoma | $121,000 |
| Oregon | $123,000 |
| Pennsylvania | $114,000 |
| Rhode Island | $112,000 |
| South Carolina | $123,000 |
| South Dakota | $112,000 |
| Tennessee | $120,000 |
| Texas | $124,000 |
| Utah | $113,000 |
| Vermont | $128,000 |
| Virginia | $119,000 |
| Washington | $124,000 |
| Washington D.C. | $121,000 |
| West Virginia | $118,000 |
| Wisconsin | $124,000 |
| Wyoming | $116,000 |
As you can see from the chart, the average annual salary for pharmacists ranges from $109,000 (Nebraska) to $138,000 (Alaska). Differences among states in average pharmacist salaries can be due to multiple factors, including cost of living, demand for pharmacists, and where the pharmacists are employed.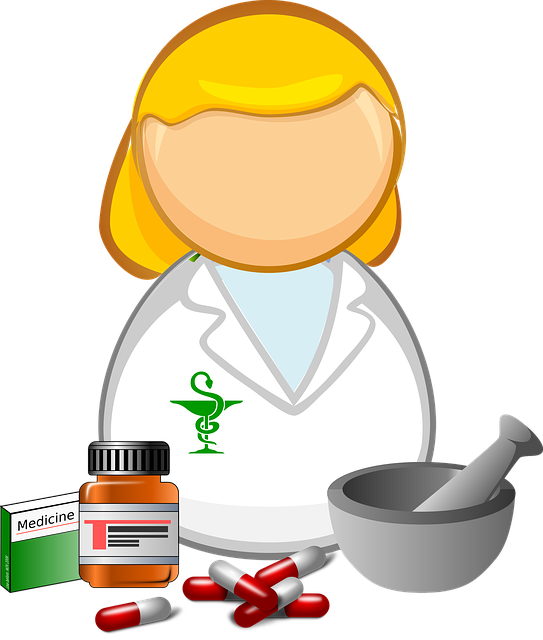 Why Are Pharmacist Salaries So High?
Now you know that most pharmacists are bringing in six figures a year. Why is pharmacist pay so high? There are three main reasons:
Lots of Schooling Required
As you'll see in the next section, you can't wake up one day and decide to start applying to pharmacist jobs. You'll need a bachelor's degree as well as a PharmD degree. For most people, this means eight years of university and graduate-level schooling, and the high level of education required for pharmacists contributes to the high salary.
Requires Specialized Knowledge and Attention to Detail
To be a pharmacist, you must have a lot of knowledge specific to the field, and you must also have a high attention to detail. Pharmacists spend much of their time preparing and dispensing medication, and if they make a mistake, it can literally affect other people's lives. Therefore, they must always be careful when they are working.
Additionally, many pharmacists are balancing multiple duties and many clients/customers which can cause a hectic work schedule. Because the work pharmacists do is so important, and because they are the only ones who can do it, they have a high average salary.
High Demand for Pharmacists
Another reason pharmacists make so much is that there is a high demand for pharmacists in many parts of the country. As the population gets older and healthcare expands, more people need the services pharmacists provide, which drives up demand. The number of pharmacists in the country is fairly small, so some employers will often offer higher salaries in order to entice pharmacists to work for them.
What Do Pharmacists Do?
So, what exactly do pharmacists do? It's far more than just dispensing pills. A pharmacist's work depends a lot on the specific field they're in, although all pharmacist jobs involve understanding the impacts and potential risks of different medications. There are three main types of pharmacists:
Retail pharmacists spend a majority of their time processing and filling prescriptions, interacting with customers, and watching for potential side effects and interactions of the drugs they prescribe.
Clinical pharmacists typically work in hospitals or other medical settings, and a lot of their duties involve working directly with medical professionals and patients, either by choosing which medications to prescribe for a patient, monitoring patients, and other additional duties.
Research pharmacists usually work for drug companies, although they can also work for government agencies or universities. They spend the majority of their time developing new medications and conducting drug studies.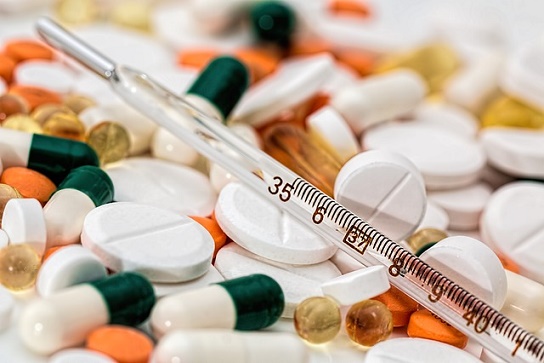 How Can You Become a Pharmacist?
In order to become a pharmacist and start making the big bucks, it'll take several years of schooling and hard work. Below are the four main steps you need to complete to become a pharmacist.
#1: Take the PCAT
To begin your applications and get the ball rolling, you'll need to take the PCAT (Pharmacy College Admission Test), a standardized test for pharmacy school admissions, and submit your scores as part of your application. Not every pharmacy school requires PCAT scores, but most of them do.
#2: Get Admitted to a PharmD Program
The next step to becoming a pharmacist is being accepted into a Doctor of Pharmacy (PharmD) program. You'll need a Bachelor's degree to apply. Most of the time, your degree doesn't need to be in a specific field, but you'll need to have certain prerequisite classes (usually two years worth) completed before you'll be admitted, and you have a better chance of already having taken them if you majored in a science as an undergrad.
The prerequisites required vary by program, but often include chemistry, biology, physics, and statistics. It's also possible to get accepted into an accelerated PharmD program while you're in high school. In this case, you'll complete your undergraduate degree and PharmD degree in a total of six years. It's worth noting though, that these programs are not very common, and they're very competitive to get into.
#3: Complete the PharmD Program
It typically takes four years to complete PharmD school, which means most people are in school for eight years to become a pharmacist (four years of undergraduate + four years of PharmD school). A few pharmacy schools do have accelerated programs that allow you to complete PharmD school in three years.
Even if you already have a graduate degree, even one in the sciences it'll likely still take you four years to complete PharmD school since the course requirements are very specific to the program. At PharmD school, you'll take courses that will teach you everything you need to know about becoming a pharmacist. Many programs also allow you to specialize in a specific area of pharmaceutical sciences such as clinical pharmacology or rural pharmacy services. You'll also get hands-on experience through internships, rotations, and/or work placements during your time in PharmD school.
#4: Get Licensed as a Pharmacist
After you've completed PharmD school, you still need to get licensed before you can work as a pharmacist. Licenses are issued by individual states, so each state has its own requirements. However, most of them are follow the same basic set of guidelines. In every state, you'll need to pass the NAPLEX (North American Pharmacist Licensure Examination), and most states require you to pass the Multistate Pharmacy Jurisprudence Exam (MPJE) as well.
Your state may also have additional requirements, such as other tests you must pass, a certain number of practical hours you need to complete and/or consenting to a criminal background check. Once you've completed all of your state's requirements, you're able to begin working as a pharmacist!
Review: How Much Do Pharmacists Make, Really?
So, how much does a pharmacist make? The average pharmacist salary in the US is $120,270. A pharmacist's salary depends on multiple factors, such as where they live, the type of pharmacy work they do, and how many years of experience they have. Pharmacists living in different parts of the country have different average salaries.
Pharmacist pay is so high because pharmacists must attend fours years of PharmD school in addition to undergrad coursework, the profession requires specific expertise and a variety of skills, and because demand for pharmacists is growing.
In order to become a pharmacist, you'll need to:
Have a Bachelor degree
Complete the necessary prereqs for the program(s) you're applying to
Take the PCAT
Complete (typically four years of) PharmD school
Become certified (usually by passing the NAPLEX and MPJE exams)
Have friends who also need help with test prep?
Share this article!
Get Free Guides
to Boost Your SAT/ACT