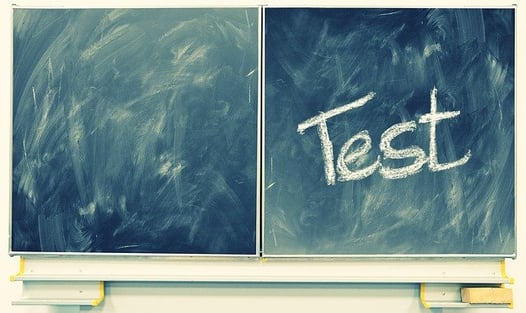 Do you have a big exam coming up, but you're not sure how to prepare for it? Are you looking to improve your grades or keep them strong but don't know the best way to do this? We're here to help! In this guide, we've compiled the 17 best tips for how to study for a test. No matter what grade you're in or what subject you're studying, these tips will give you ways to study faster and more effectively. If you're tired of studying for hours only to forget everything when it comes time to take a test, follow these tips so you can be well prepared for any exam you take.
How to Study for a Test: General Tips
The four tips below are useful for any test or class you're preparing for. Learn the best way to study for a test from these tips and be prepared for any future exams you take.
#1: Stick to a Study Schedule
If you're having trouble studying regularly, creating a study schedule can be a huge help. Doing something regularly helps your mind get used to it. If you set aside a time to regularly study and stick to it, it'll eventually become a habit that's (usually) easy to stick to. Getting into a fixed habit of studying will help you improve your concentration and mental stamina over time. And, just like any other training, your ability to study will improve with time and effort.
Take an honest look at your schedule (this includes schoolwork, extracurriculars, work, etc.) and decide how often you can study without making your schedule too packed. Aim for at least an hour twice a week. Next, decide when you want to study, such as Tuesdays, Thursdays, and Sundays from 7-8pm, and stick to your schedule. In the beginning, you may need to tweak your schedule, but you'll eventually find the study rhythm that works best for you. The important thing is that you commit to it and study during the same times each week as often as possible.
#2: Start Studying Early and Study for Shorter Periods
Some people can cram for several hours the night before the test and still get a good grade. However, this is rarer than you may hope. Most people need to see information several times, over a period of time, for them to really commit it to memory. This means that, instead of doing a single long study session, break your studying into smaller sessions over a longer period of time. Five one-hour study sessions over a week will be less stressful and more effective than a single five-hour cram session. It may take a bit of time for you to learn how long and how often you need to study for a class, but once you do you'll be able to remember the information you need and reduce some of the stress that comes from schoolwork, tests, and studying.
#3: Remove Distractions
When you're studying, especially if it's for a subject you don't enjoy, it can be extremely tempting to take "quick breaks" from your work. There are untold distractions all around us that try to lure our concentration away from the task at hand. However, giving in to temptation can be an awful time suck. A quick glance at your phone can easily turn into an hour of wasting time on the internet, and that won't help you get the score you're looking for. In order to avoid distractions, remove distractions completely from your study space.
Eat a meal or a snack before you begin studying so you're not tempted to rummage through the fridge as a distraction. Silence your phone and keep it in an entirely different room. If you're studying on a computer, turn your WIFI off if it's not essential to have. Make a firm rule that you can't get up to check on whatever has you distracted until your allotted study time is up.
#4: Reward Yourself When You Hit a Milestone
To make studying a little more fun, give yourself a small reward whenever you hit a study milestone. For example, you might get to eat a piece of candy for every 25 flashcards you test yourself on, or get to spend 10 minutes on your phone for every hour you spend studying. You can also give yourself larger rewards for longer-term goals, such as going out to ice cream after a week of good study habits. Studying effectively isn't always easy, and by giving yourself rewards, you'll keep yourself motivated.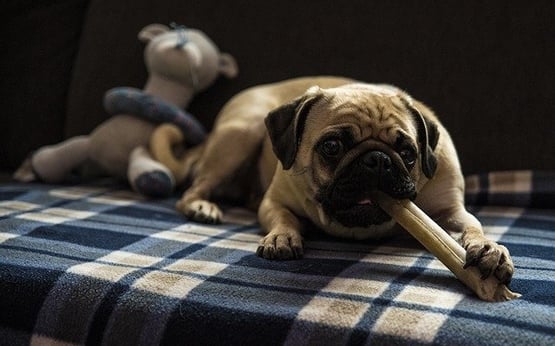 Our pets are not the only ones who deserve rewards.
Tips for Learning and Remembering Information
While the default method of studying is reading through class notes, this is actually one of the least effective ways of learning and remembering information. In this section we cover four much more useful methods. You'll notice they all involve active learning, where you're actively reworking the material, rather than just passively reading through notes. Active studying has been shown to be a much more effective way to understand and retain information, and it's what we recommend for any test you're preparing for.
#5: Rewrite the Material in Your Own Words
It can be easy to get lost in a textbook and look back over a page, only to realize you don't remember anything about what you just read. Fortunately, there's a way to avoid this.
For any class that requires lots of reading, be sure to stop periodically as you read. Pause at the end of a paragraph/page/chapter (how much you can read at once and still remember clearly will likely depend on the material you're reading) and—without looking!—think about what the text just stated. Re-summarize it in your own words, and write down bullet points if that helps. Now, glance back over the material and make sure you summarized the information accurately and included all the important details. Take note of whatever you missed, then pick up your reading where you left off.
Whether you choose to summarize the text aloud or write down notes, re-wording the text is a very effective study tool. By rephrasing the text in your own words, you're ensuring you're actually remembering the information and absorbing its meaning, rather than just moving your eyes across a page without taking in what you're reading.
#6: Make Flashcards
Flashcards are a popular study tool for good reason! They're easy to make, easy to carry around, easy to pull out for a quick study session, and they're a more effective way of studying than just reading through pages of notes. Making your own flashcards is especially effective because you'll remember more information just through the act of writing it down on the cards. For any subjects in which you must remember connections between terms and information, such as formulas, vocabulary, equations, or historical dates, flashcards are the way to go. We recommend using the Waterfall Method when you study with flashcards since it's the fastest way to learn all the material on the cards.
#7: Teach the Material to Someone Else
Teaching someone else is a great way to organize the information you've been studying and check your grasp of it. It also often shows you that you know more of the material than you think! Find a study-buddy, or a friend/relative/pet or even just a figurine or stuffed animal and explain the material to them as if they're hearing about it for the first time. Whether the person you're teaching is real or not, teaching material aloud requires you to re-frame the information in new ways and think more carefully about how all the elements fit together. The act of running through the material in this new way also helps you more easily lock it in your mind.
#8: Make Your Own Study Guides
Even if your teacher provides you with study guides, we highly recommend making your own study materials. Just making the materials will help the information sink into your mind, and when you make your own study guides, you can customize them to the way you learn best, whether that's flashcards, images, charts etc. For example, if you're studying for a biology test, you can draw your own cell and label the components, make a Krebs cycle diagram, map out a food chain, etc. If you're a visual learner (or just enjoy adding images to your study materials), include pictures and diagrams.
Sometimes making your own charts and diagrams will mean recreating the ones in your textbook from memory, and sometimes it will mean putting different pieces of information together yourself. Whatever the diagram type and whatever the class, writing your information down and making pictures out of it will be a great way to help you remember the material.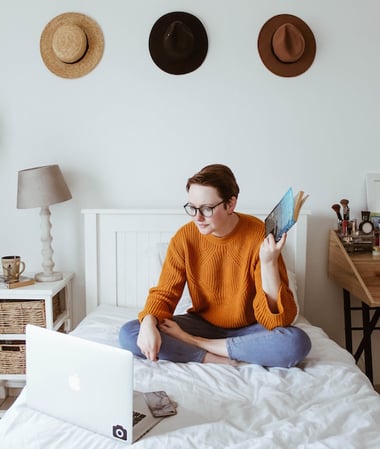 How to Study for a History Test
History tests are notorious for the amount of facts and dates you need to know. Make it easier to retain the information by using these two tips.
#9: Know Causes and Effects
It's easy and tempting to simply review long lists of dates of important events, but this likely won't be enough for you to do well on a history test, especially if it has any writing involved. Instead of only learning the important dates of, say, WWI, focus on learning the factors that led to the war and what its lasting impacts on the world were. By understanding the cause and effects of major events, you'll be able to link them to the larger themes you're learning in history class. Also, having more context about an event can often make it easier to remember little details and dates that go along with it.
#10: Make Your Own Timelines
Sometimes you need to know a lot of dates for a history test. In these cases, don't think passively reading your notes is enough. Unless you have an amazing memory, it'll take you a long time for all those dates to sink into your head if you only read through a list of them. Instead, make your own timeline.
Make your first timeline very neat, with all the information you need to know organized in a way that makes sense to you (this will typically be chronologically, but you may also choose to organize it by theme). Make this timeline as clear and helpful as you can, using different colors, highlighting important information, drawing arrows to connecting information, etc. Then, after you've studied enough to feel you have a solid grasp of the dates, rewrite your timeline from memory. This one doesn't have to be neat and organized, but include as much information as you remember. Continue this pattern of studying and writing timelines from memory until you have all the information memorized.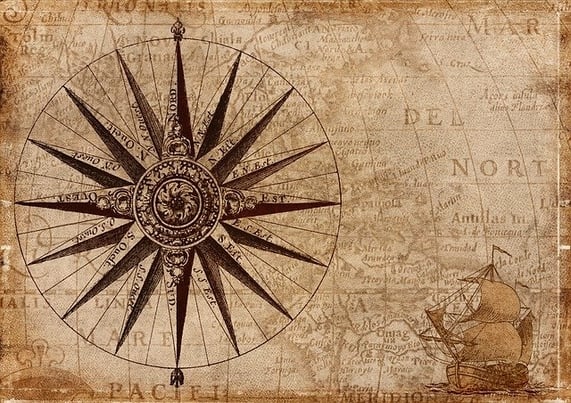 Know which direction events occur in to prepare for history tests.
How to Study for a Math Test
Math tests can be particularly intimating to many students, but if you're well-prepared for them, they're often straightforward.
#11: Redo Homework Problems
More than most tests, math tests usually are quite similar to the homework problems you've been doing. This means your homework contains dozens of practice problems you can work through. Try to review practice problems from every topic you'll be tested on, and focus especially on problems that you struggled with. Remember, don't just review how you solved the problem the first time. Instead, rewrite the problem, hide your notes, and solve it from scratch. Check your answer when you're finished. That'll ensure you're committing the information to memory and actually have a solid grasp of the concepts.
#12: Make a Formula Sheet
You're likely using a lot of formulas in your math class, and it can be hard remembering what they are and when to use them. Throughout the year, as you learn a new important formula, add it to a formula sheet you've created. For each formula, write out the formula, include any notes about when to use it, and include a sample problem that uses the formula. When your next math test rolls around, you'll have a useful guide to the key information you've been learning.
Need more help with this topic? Check out Tutorbase!
Our vetted tutor database includes a range of experienced educators who can help you polish an essay for English or explain how derivatives work for Calculus. You can use dozens of filters and search criteria to find the perfect person for your needs.
How to Study for an English Test
Whether your English test involves writing or not, here are two tips to follow as you prepare for it.
#13: Take Notes as You Read
When you're assigned reading for English class, it can be tempting to get through the material as quickly as possible and then move on to something else. However, this is not a good way to retain information, and come test day, you may be struggling to remember a lot of what you read. Highlighting important passages is also too passive a way to study. The way to really retain the information you read is to take notes. This takes more time and effort, but it'll help you commit the information to memory. Plus, when it comes time to study, you'll have a handy study guide ready and won't have to frantically flip through the book to try to remember what you read. The more effort you put into your notes, the more helpful they'll be. Consider organizing them by theme, character, or however else makes sense to you.
#14: Create Sample Essay Outlines
If the test you're taking requires you to write an essay, one of the best ways to be prepared is to develop essay outlines as you study. First, think about potential essay prompts your teacher might choose you to write about. Consider major themes, characters, plots, literary comparisons, etc., you discussed in class, and write down potential essay prompts. Just doing this will get you thinking critically about the material and help you be more prepared for the test.
Next, write outlines for the prompts you came up with (or, if you came up with a lot of prompts, choose the most likely to outline). These outlines don't need to contain much information, just your thesis and a few key points for each body paragraph. Even if your teacher chooses a different prompt than what you came up with, just thinking about what to write about and how you'll organize your thoughts will help you be more prepared for the test.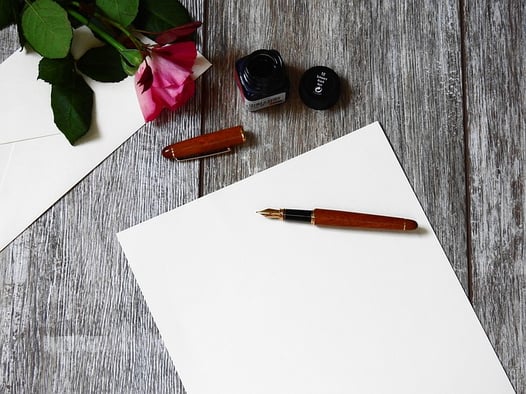 Fancy pen and ink not required to write essay outlines.
What to Do the Night Before the Test
Unfortunately, the night before a test is when many students make study choices that actually hurt their chances of getting a good grade. These three tips will help you do some final review in a way that helps you be at the top of your game the next day.
#15: Get Enough Sleep
One of the absolute best ways to prepare for a test-any test-is to be well-rested when you sit down to take it. Staying up all night cramming information isn't an effective way of studying, and being tired the next day can seriously impact your test-taking skills. Aim to get a solid eight hours of sleep the night before the test so that you can wake up refreshed and at the top of your test-taking game.
#16: Review Major Concepts
It can be tempting to try to go through all your notes the night before a test to review as much information as possible, but this will likely only leave you stressed to and overwhelmed by the information you're trying to remember. If you've been regularly reviewing information throughout the class, you shouldn't need much more than a quick review of major ideas, and perhaps a few smaller details you have difficulty remembering. Even if you've gotten behind on studying and are trying to review a lot of information, resist the information to cram and focus on only a few major topics. By keeping your final night review manageable, you have a better chance of committing that information to memory, and you'll avoid lack of sleep from late night cramming.
#17: Study Right Before You Go to Sleep
Studies have shown that if you review material right before you go to sleep, you have better memory recall the next day. (This is also true if you study the information right when you wake up.) This doesn't mean you should cram all night long (remember tip #15), but if there are a few key pieces of information you especially want to review or are having trouble committing to memory, review them right before you go to bed. Sweet dreams!
Summary: The Best Way to Study for a Test
If you're not sure how to study for a test effectively, you might end up wasting hours of time only to find that you've barely learned anything at all. Overall, the best way to study for a test, whether you want to know how to study for a math test or how to study for a history test, is to study regularly and practice active learning. Cramming information and trying to remember things just by looking over notes will rarely get you the score you want. Even though the tips we suggest do take time and effort on your part, they'll be worth it when you get the score you're working towards.
What's Next?
Want tips specifically on how to study for AP exams? We've outlined the five steps you need to follow to ace your AP classes.
Taking the SAT and need study tips? Our guide has every study tip you should follow to reach your SAT goal score.
Or are you taking the ACT instead? We've got you covered! Read our guide to learn four different ways to study for the ACT so you can choose the study plan that's best for you.
Want to improve your SAT score by 160 points or your ACT score by 4 points? We've written a guide for each test about the top 5 strategies you must be using to have a shot at improving your score. Download it for free now:
Have friends who also need help with test prep?
Share this article!
About the Author
Christine graduated from Michigan State University with degrees in Environmental Biology and Geography and received her Master's from Duke University. In high school she scored in the 99th percentile on the SAT and was named a National Merit Finalist. She has taught English and biology in several countries.
Get Free Guides
to Boost Your SAT/ACT