Kaplan is a giant in SAT prep, but that doesn't mean its prep materials are good. In fact, they tend to be far from excellent. In this review, we'll examine Kaplan's SAT 2015 book for its strengths and weaknesses.
Why trust this review?
When you get advice on the internet, it's important to understand why you should believe the advice you're receiving. Because your SAT score is important, follow the wrong advice, and it might be too late to improve your score.
To be transparent, here's why you might be able to trust this review more than others:
I like to think that I know what I'm talking about. I scored two perfect scores on the SAT and have worked personally with thousands of students prepping for the SAT. I've worked with students at all levels, from people at a 1200 level to people aiming for a 2300+. Other writers often don't have the expertise to differentiate between books, and they recommend books as an afterthought (and you can probably tell).
I don't get paid for these recommendations, and I don't get paid if you buy these books. I've studied dozens of books for SAT prep, and I review the books that I come across. Other sites, especially about.com and reviews.com, get paid for featuring books and get a kickback when you buy a book they recommend.
One disclaimer: I'm co-founder of PrepScholar, an online SAT/ACT prep program. I believe we've built the best prep program available right now. It diagnoses your strengths and weaknesses and gives you a structured all-in-one program, combining the best aspects of the books below, so you know exactly what you need to study at every point.
But I want to stress that you don't need a program to excel at the SAT. In fact, writing this guide may lose us some customers, since you might decide that you don't need a program at all. But if you decide that you don't want to manage 10 books and want an integrated complete program that customizes to your learning, check PrepScholar SAT out.
Kaplan SAT Prep Book Review
When I consider the quality of a book, I think about a few important questions:
Who's the author, and what is his or her experience with the subject matter?
How effective is the book, and why?
What are the book's main pros and cons?
About Kaplan
If you've researched SAT prep, you've most likely heard of Kaplan. One of the first SAT prep programs, Kaplan established a reputation for being able to improve student SAT scores while the College Board maintained it was impossible to prep for the SAT.
Unfortunately, since its heyday in the 20th century, Kaplan has taken a huge fall. Its classes are consistently rated to be bad, and its prep books tend to receive poor ratings.
In some sense, its success was its downfall. Because it's such a mainstream company, it needs to cater to a large span of students. To cut costs, instead of tailoring programs to different students, it shoots for the lowest common denominator. This means it provides a lot of students with subpar experiences, just like most Kaplan SAT books.
The specific authors of this book aren't clear, but they're likely internal writers in Kaplan. It's therefore hard to judge the credentials of the authors, but you can guess that they're likely not superbly impressive.
How Effective is the Book?
I'll say it outright - if you're serious about SAT prep and want to improve your SAT score by over 150 points, this is not the book for you.
I know there are some students who just want to put in 5 hours, get some exposure to the test, and then take the SAT and forget about it. I personally believe that for most students, improving your SAT score is, hour for hour, the best way to improve your chances of college admission. So I would say that if you feel this way, you should re-examine your approach.
But if you just want a book that does a mediocre job of a lot of things, the Kaplan book is reasonable. It's an all-in-one book that covers the three sections and contains practice questions and practice tests. It doesn't excel at any of what it's doing, but it covers the important bases. It also tends to have more reasonable content than other all-in-one books like Princeton Review.
What's wrong with it? The strategies aren't very helpful - the tricks it offers might help students scoring in the 400 range, but they quickly lose effectiveness once you gain familiarity with the SAT. The content isn't thorough - for example, it doesn't cover all the grammar rules you need to know. The questions also tend to not be realistic, compared to official SAT practice questions. By training on low-quality questions, you risk learning the wrong patterns of the actual SAT test.
I don't love this book. I don't even really like it. I don't recommend it if you at all want to improve your score seriously and are willing to put in study time. But if you just want a single source that can do an OK job and is easily digestible, this is the best one out there.
Kaplan SAT Book Pros and Cons
Pros:
Covers all three sections and contains practice tests. It's an all-in-one book that provides an acceptable broad introduction to the tests.
At $15, affordable for the breadth that it covers.
Contains some basic strategies that can get you a few easy points if you get stuck answering questions, or if you're performing at a low level.
Cons:
Practice questions tend to be unrealistic – they often don't phrase questions the way the SAT would, and they don't test concepts in the right way. The questions also don't trick you in the same ways that the SAT does.
Answers and materials can have errors – not great quality control.
Strategies are not helpful once you move beyond a 600 score level in the section.
Overall Rating
Once again, if you're not too committed to SAT prep, want to spend fewer than 10 hours, and want a brief whirlwind introduction to the SAT, this book is fine for you. If any of these isn't true for you, then other top SAT prep books will be much better for you.
Overall Rating: 50/100
What's next?
Read our detailed guide to the Best SAT Prep Books to put together your own study program based on the best SAT books available now.
What's a good SAT score for you? Figure it out with our step by step guide based on the colleges you're applying to.
Aiming for a high score? Read our guide to scoring a perfect SAT score, written by me, a perfect SAT scorer.
--
Check out our industry-leading online SAT program. We've designed it to cover all the advantages of books and tutors at an affordable price. Featuring in-depth strategy lessons and thousands of practice questions, we have the content from the leading books.
Beyond that, the program acts like your personal tutor. It guides you step-by-step through what you should be working on at every moment to best improve your score. It customizes to your strengths and weaknesses, then gives you focused practice so you learn the patterns on the SAT. Furthermore, it motivates you to study so that you put in enough time.
There's a 160 point guarantee - if you don't improve your score by 160 points, you get all your money back.
Have friends who also need help with test prep?
Share this article!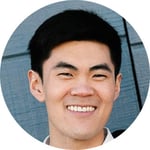 About the Author
As co-founder and head of product design at PrepScholar, Allen has guided thousands of students to success in SAT/ACT prep and college admissions. He's committed to providing the highest quality resources to help you succeed. Allen graduated from Harvard University summa cum laude and earned two perfect scores on the SAT (1600 in 2004, and 2400 in 2014) and a perfect score on the ACT. You can also find Allen on his personal website, Shortform, or the Shortform blog.
Get Free Guides
to Boost Your SAT/ACT