Do you dream of cutting out your daily commute and getting away from the office? Would you love the freedom to work from home or anywhere with an internet connection?
Thanks to advances in technology, more and more people are working remotely every year. Employees can enjoy greater flexibility and freedom, and employers can discover talent all across the country and globe.
This guide will tell you everything you need to know about working from home, including what skills you need and where to find legitimate work from home jobs. First, what kind of telecommuting jobs are available?
What Are the Options for Working at Home?
Work-from-home jobs are as varied as traditional jobs. They could be part-time, full-time, or project-based. You could get hired as a full-time employee with benefits, or you could contribute as a freelancer to a variety of companies. Some require entry-level skills, while others call for C-suite senior executives.
Besides working as an employee, you could also start your own online business. You could offer a service, like teaching, consulting, programming, or editing, or start a blog and learn how to gain traffic and monetize your website.
Another, though probably temporary, option for making money from home is selling goods online. If you have a lot of extra clothes, for instance, you could try selling them on eBay or an online consignment shop, like Tradesy or thredUP.
For the purposes of this guide, we'll focus mainly on part-time, full-time, and freelance work and how to make money online. You'll find websites for full-time jobs, as well as websites for freelance projects for you to make some supplemental income. What industries are hiring, and what kind of remote online jobs are available?
Would you enjoy working with international students? You could teach English to people across the world via Skype.
Industries and Positions for Remote Workers
There are a huge variety of industries that hire remote workers. According to FlexJobs.com, a leading search site for telecommute jobs, the information technology (IT) field has the most opportunities for online work, followed by the fields of healthcare, sales, administrative work, customer service, education, and marketing.
Some of the most popular telecommuting positions are that of computer programmer, writer, engineer, marketer, medical consultant, tech support provider, recruiter, tutor, and on-call nurses. Anyone with the right skills and qualifications can earn money online in one of these positions.
Now that you have a sense of the types of industries and positions that offer telecommuting positions, let's take a closer look at where you can find your own remote job. Read on for the full list of the best search websites for legitimate work at home jobs.
If you're a programmer, you're in luck! There are lots of remote work opportunities for people who know how to code.
Where to Find Work From Home Jobs: Best Job Search Websites
How can you turn your dream of telecommuting into a reality? It all starts with the job search. These websites are the best online resources for locating a remote job that matches up with your skillset and professional goals. Read on for the best websites for legitimate work at home jobs in four categories: 1, part-time and full-time work at home jobs, 2, freelance opportunities and short-term projects, 3, tech jobs, and 4, general searches to make money online.
For Part-Time and Full-Time Jobs
These websites feature home-based jobs for people looking for how to earn money online and work remotely on a long-term basis, whether in a part-time or full-time role. Most of the sites are free, with the exception of FlexJobs and Virtual Vocations.
FlexJobs
FlexJobs is one of the best sites to find home based jobs. It has over 50 job categories across all different industries and experience levels. FlexJobs vets all its job postings thoroughly, so you know that they're all legitimate. You can find thousands of part-time, full-time, and freelance opportunities. The only downside of FlexJobs is that it has a fee: $14.95 per month or $49.95 per year.
WeWorkRemotely.com
WeWorkRemotely presents a frequently updated list of part-time and full-time work from home opportunities. While it's not the most comprehensive list, it features well-paying jobs at top tech companies and start-ups for skilled professionals. The job categories are programming, customer support, developmental operations and system administration, marketing, content writing, copywriting, design, and business executive and management, along with a few miscellaneous.
When you get a remote job, you could choose to work very remotely. Bali, anyone?
Remote OK
Remote OK caters to the tech-savvy remote worker with a background in programming or design. It also features some non-tech jobs and a list of start-ups with distributed teams. The user interface is sleek and easy to use.
Jobspresso
Jobspresso provides high-quality part-time and full-time jobs at companies located all across the world. Career categories include web development, marketing, project management, support, writing, and systems administration.
Crossover
Crossover both hires remote workers itself and connects companies with remote workers all over the world. Some categories include software development, sales, marketing, finance, and executive management. You'll mostly find full-time jobs, some with salaries well over $100k a year.
Skip the Drive
Skip the Drive lists a range of work at home jobs in industries ranging from consulting to nursing to account management. You can search openings on the site or set up an email alert to get notified about new postings in any of the job categories.
With a remote job, your commute gets cut way down, perhaps to the time it takes to get from your bed to your couch.
Virtual Vocations
Virtual Vocations lists hundreds of pre-screened remote job opportunities in over 50 categories. You can access some of the listings for free, or get unlimited access for $15.99 a month or $59.99 for six months.
Homewiththekids.com
Home With the Kids caters to stay-at-home parents looking for remote part-time or full-time jobs. It has work from home jobs in over 30 categories, along with other resources, like articles and chat forums, for parents who work from home.
For Freelance Opportunities and Short-Term Projects
These sites connect freelancers with employers looking for help on specific projects. Most require you to fill out a profile with your skills and experience. The more you work, the better your reputation will be on the site, and the greater your chance of getting hired to earn money from home.
Freelancer.com
Freelancer connects freelancing writers, programmers, marketers, and other professionals with employers for short-term or long-term projects. Project categories include writing, IT, business services, data entry, translation, sales, and marketing.
Upwork
Upwork matches freelancers with employers for one-time projects or part-time remote work opportunities. You'll need to create an account and profile with your resume, skills, experience, and a link to a portfolio or any published work. For each project, you'll need to submit a proposal. Once a project is finished, the employer leaves feedback on your profile so that you can build up a reputation for good online work over time.
Fiverr
Fiverr is a place where freelancers can look for short-term projects that pay anywhere from $5 and up. They can also post a service, like "I will test your website from a user's point of view" or "I will add animation sound effects to video." To use Fiverr, you'll need to create an account and profile.
Some remote job websites feature listings for short-term, freelance projects.
For Jobs in Tech
As you read above, many sites offer legitimate work from home jobs for software programmers and web developers. The following sites cater specifically to professionals in tech. If you know Ruby or Python, then these sites have work for you.
Stack Overflow
Stack Overflow features jobs for software engineers and developers. When you browse, just type "remote" or "telecommute" in the search field to narrow down your options. The site also has Q&A forums where developers can troubleshoot issues together.
Ruby Now
Are you a Ruby developer? Ruby Now has a list of jobs specifically for Ruby developers. You can also join the email list to get the most recent jobs.
Power to Fly
Power to Fly is a new website that seeks to match women in tech with remote job opportunities at Fortune 500 companies and start-ups that "value gender diversity and inclusion." To use the site, you need to create an account and go through the vetting process. Once you're matched with a company, you'll do online work for a two to four week "paid trial," after which you'll get hired or try your luck somewhere else to find a better fit.
Power to Fly matches women in tech with remote job opportunities.
For General Job Searches
While the above job search sites cater exclusively to remote work, general job sites also advertise many remote opportunities. You can search for telecommuting jobs on Monster.com, Indeed.com, or CareerBuilder.com by typing "work from home," "remote," or "telecommute" in the search field.
Idealist.org (which provides opportunities for socially conscious work, often at non-profit organizations) has the option to narrow your search results to remote jobs. MediaBistro.com features writing, editing, and publishing jobs, some of which are remote. AngelList features opportunities at growing start-ups.
Finally, you could also search around Craigslist for work from home opportunities, though you'll have to explore different cities to get a full sense of what's available.
One useful site for writers is FreelanceWritingGigs.com, as it collects all the writing and editing jobs on Craigslist across all locations into one daily list. Since anyone can post to Craigslist, you'll need to be careful that a posting is real and not a scam.
Apart from using a job search engine, you can also check out the official website of a company to see if it has jobs at home available.
You can use a well-established job search website, like Monster or Indeed, to find legitimate work at home jobs if you filter the results.
Top Companies of 2016 With Remote Jobs
To help people find telecommuting work, FlexJobs creates a yearly list of the top 100 companies and universities with work from home jobs. These are the top 20 companies on its 2016 list. As you can see, the companies represent a variety of industries and opportunities.
LiveOps
TeleTech
Amazon
Sutherland Global Services
UnitedHealth Group
Dell
IBM
U.S. Department of Agriculture
Working Solutions
Humana
Aetna
Intuit
Kaplan
Kelly Services
Cactus Communications
Westat
Salesforce
PAREXEL
CyberCoders
American Express
Beside these big corporations, you'll find work from home jobs at more recently established companies, like Groupon, Airbnb, and Wordpress. Some of these companies have moved away from the term "remote worker," by the way, instead preferring to call their employees a "distributed team." If there's a particular company you're interested in, then you should check out its careers page.
While there are a lot of great remote positions available, there are also, unfortunately, some scams in this relatively new and unregulated domain. What warning signs should you look for as you distinguish the real work at home jobs from the fake ways to make online?
Some companies are 100% remote, relying on a team that's distributed all across the world.
What to Watch Out For: Avoid These Scams
If you've ever job searched on Craigslist, you may have come across posts promising that you'll earn thousands of dollars a month by working from home. These posts don't say much about the company or job, and chances are that whoever is on the other end will start asking for your personal information right off the bat. Make sure you never give out personal information, like your social security or bank account numbers, until you're confident that you have a real job offer.
How can you evaluate whether the offer is real? First, you should make sure that the hiring manager works for an established company. The job advertisement should state the company name, rather than ask you to apply to a blind email address.
Legitimate work from home jobs will have some sort of an application process, whether it requires an interview, samples of your work, or a mock project to evaluate your skills. Even if you don't have to interview, you'll probably need to share some examples of your experiences and skills.
If you're looking at a full-time remote job, then you'll likely have a face-to-face interview over Skype or Google Hangouts. If you get an offer to make money from home without any kind of application process, then chances are that the job is not legitimate.
A real job will also have some guidance on what kind of employee you are, whether you're a W2 employee with benefits or are contributing as an independent contractor. If you're an independent contractor, then you'll eventually need a 1099 form from the employer to file your taxes. Ask the potential employer for this information on taxes both to learn more about the position and to gauge whether or not the job is a scam.
Generally speaking, scams are easy to spot with their exaggerated promises and vague details. If you do your research, communicate with the employer, and still feel that something isn't right, then you should trust your instincts. Make sure that you're confident in a job offer before quitting your current job or giving away valuable personal information.
Once you apply to a work from home job, get hired, and make the switch, what skills will you need to succeed as a remote worker?
If an ad promises big bucks for little work, then it may be a scam.
What Skills Do You Need to Work Remotely?
If you've always held a job in a traditional work environment, then switching to remote work could be a big adjustment. There are both benefits and challenges to working remotely, and you should give them some serious consideration to decide whether working from home is right for you. These are the main features that could take some getting used to.
#1: Communicating Online, Rather Than in Person
First, working remotely is, to state the obvious, remote. You don't have a team of co-workers to interact with directly on a daily basis. You may communicate throughout the day, but that interaction will likely be moved online and conducted through chat or email.
Some people prefer this style of communication, but others could find it isolating. You also may need to work a little harder to stay connected to your team, as well as make sure you know how to use the technology to communicate.
#2: Staying Motivated and Accountable
Because you're working remotely, you'll have a lot of independence to direct your work. You'll need to minimize distractions and figure out when, where, and how you're most productive.
You may need to come up with strategies to keep track of time, meet deadlines, and overcome procrastination. You're largely responsible for creating your own routines and sticking to them.
There are a lot of apps that can help you track your time and beat procrastination. Toggl, for instance, tracks your time so you know how many hours you're spending on each project. Rescue Time will show you what fraction of each day you've spent clicking around Facebook or getting lost down a rabbit hole of YouTube videos.
Trello and Evernote are easy-to-use apps for managing projects and recording ideas. Focus@will offers concentration-enhancing music or white noise, while StayFocused will temporarily block distracting websites while you work.
There are lots of apps to help you stay accountable, but ultimately, you're responsible for self-directing your work and managing your time.
When you work remotely, you're responsible for directing your work and managing your time.
#3: Filing Your Own Taxes
As mentioned above, working remotely may involve working as an independent contractor. In this case, you'll have to file your own taxes with a 1099 form. As an independent contractor, your employer won't withhold income, Social Security, or Medicare taxes.
You'll have to pay these taxes on your own. If you use a tax preparation software, like Turbo Tax, then you might have to pay an additional fee of about $30 to prepare your 1099 returns.
The process isn't all that complicated, but you'll have to exercise financial self-control over the year. If you're an independent contractor, you'll need to save a portion of your earnings to pay taxes at the end of the tax season.
#4: Taking Control of Your Career Path
Finally, working from home may put more onus on you to plan your career trajectory. You may need to be more proactive about developing new skills and figuring out the next steps of your career.
Before making the leap to working from home, think about the pros and cons that come along with the total independence of remote work.
All that being said, working from home doesn't have to mean that you're working alone. Outside of any co-workers with whom you can chat online, you may also come across supportive communities of like-minded, remote-working peers.
When you work remotely, you're largely on your own. You have to be proactive about forging the path toward your professional goals.
Finding Communities While Working From Home
Working online is getting more and more popular every year. There are lots of people that are dedicated to the remote lifestyle and share their thoughts and tips in online forums or in-person meet-ups and co-working spaces.
For instance, HomeWithTheKids.com caters to parents who work at home. In addition to job postings, they host chat forums where parents can share their thoughts and ideas.
Remote workers who strive to be "digital nomads," or to work from anywhere in the world with an internet connection, organize meet-ups in various cities through websites like Meetup.com. There are even a few companies, like Remote Year and We Roam, that bring remote employees together to work and develop their skills while traveling to a new country every month.
Many cities also offer co-working spaces, which remote workers can use when they want a break from their home office (or couch). Workbar, for instance, has locations throughout Boston for "growing start-ups, creative entrepreneurs, independent professionals, and enterprise teams." Co-working spaces allow you to have freedom over your schedule and location while still connecting and learning from people across different industries.
Whatever your niche, you'll likely be able to find a forum online or offline with like-minded individuals interested in forging a supportive community.
While some individuals work remotely 100% of the time, others split their schedule between home and an office. If you'd like to change your working arrangement, how could you broach this conversation with your boss?
If you travel while you work, you can find communities of fellow digital nomads.
Can You Work From Home in Your Current Job?
Do you work online a lot of the time and want to divide your time between the office and home? While broaching the subject with your boss can be tough, it might be worth it to get the flexible schedule you desire.
To switch to a split schedule, you need to show your boss that you can be just as reliable, productive, and dedicated at home as you are in the office. You should present a plan for how you'll meet deadlines, produce high-quality work, and remain accessible. Show your boss that you can make the most of technology - email, Skype, Slack, Facetime, etc. - to stay connected.
Whether you want to get rid of a rough commute, find your own quiet space, or simply feel more productive away from the 9 to 5 office chair, your reasons for wanting to work remotely are legitimate. You should communicate how working remotely would boost your productivity and help you bring value to your company.
Employers are hearing and heeding the call for more flexible work arrangements. Hopefully, your employer will be open to the arrangement, too.
In closing, let's go over some final thoughts about work from home jobs and how to make the switch to remote employment.
If you talk to your boss about a split schedule, she might be open to a more flexible work arrangement.
Finding a Work From Home Job: Final Thoughts
Working remotely all or part of the time is an increasingly popular trend that is only expected to grow in the future. According to Forbes, over 30 million people work from home at least once a week. Over three million professionals are entirely remote, and the majority of that group say they're happier working from home.
Remote working offers a great deal of flexibility, whether you're freelancing and building a portfolio, holding a part-time job while being a stay-at-home parent, or working full-time for an established corporation or exciting new start-up. You can supplement your income with online projects or get full-time work with benefits that is 100% remote. Some professionals even travel the world while working and developing skills as a growing group of so-called digital nomads.
Once a fringe movement, working from home is an increasingly popular, legitimate, and available option for anyone from entry-level employees to high-level executives. If working from home sounds like the right option for you, then search around for opportunities on a job search engine or head to a company's career page.
You might land a great job that matches your professional skills and goals and gives you the freedom to work whenever and wherever you're most productive.
Have friends who also need help with test prep?
Share this article!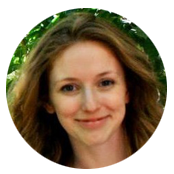 About the Author
Rebecca graduated with her Master's in Adolescent Counseling from the Harvard Graduate School of Education. She has years of teaching and college counseling experience and is passionate about helping students achieve their goals and improve their well-being. She graduated magna cum laude from Tufts University and scored in the 99th percentile on the SAT.
Get Free Guides
to Boost Your SAT/ACT