Wondering how to get the last few points that could get you into your dream school? PrepScholar has innovative and exclusive features that can be your best friends come test day.
We Tailor Content to You
Nothing is more frustrating for students than going through the motions of "learning" something they already know. The big classroom SAT and ACT prep courses, however, lump 100% of students into whatever groups sign up for that time and place, and "teach" them 100% of the same material in every single class. This is a recipe for disaster (and boredom!) for top scorers who don't need to spend time learning the formula for the area of a triangle.
So PrepScholar tests you at the start of the course. Then, based on your performance on questions that test each individual skill, we give you a lesson at the correct level for your score--if you answer almost every question correctly, you're going to get all Advanced Lessons and Advanced or higher level questions. Obviously if you have no trouble with easier questions, you don't need to practice them, and we understand that.
We Give You Strategies That Can Make the Difference
Top-quality test content and skill analysis is only part of the package, however. Some of PrepScholar's most innovative lessons are Strategy Lessons, each of which focuses on a specific aspect of understanding and mastering the SAT and ACT. These are also split up into multiple skill levels, the highest of which includes the lessons "Advanced: Writing the Essay" and "Getting a Top Score."
The bottom line is that jumping from 2000 to 2300 is different than jumping from 1200 to 1500, and we give you the tools to make the jump you need. Lower scoring students need to skip certain difficult questions, for example, and Top Scorers need to learn how to get those questions--by multiple methods. This is what our strategy lessons are designed to do. Specifically, we show you how to reduce careless mistakes, how to allocate your time precisely so you can answer every question with certainty, and how to approach the toughest questions in multiple ways.
We Are 2400 Scorers
As a cohort of perfect and 99th percentile scorers, we intimately understand the problems at the top. We have vast experience with all types of SAT and ACT prep, including traditional classroom prep, and have worked hard to avoid their mistakes. We've watched top scorers in classrooms get bored and miss the information that could actually help them; we know what it's like to be one of those students. We also know the frustrations of irrelevant or unnecessary work, and eliminate it from your personalized course.
Finally, our hardest questions are designed by SAT and ACT experts and easily match the difficulty of the hardest SAT and ACT questions, and we're available to explain them if the explanations aren't sufficient. And for the biggest boost to your score, consider PrepScholar Tutoring, the ultimate personalized companion to your SAT and ACT mastery.
If you found this article interesting or helpful, please consider signing up to hear from us at right. Your information will never be shared or sold.
Have friends who also need help with test prep?
Share this article!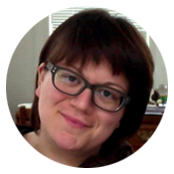 About the Author
Laura has over a decade of teaching experience at leading universities and scored a perfect score on the SAT.
Get Free Guides
to Boost Your SAT/ACT