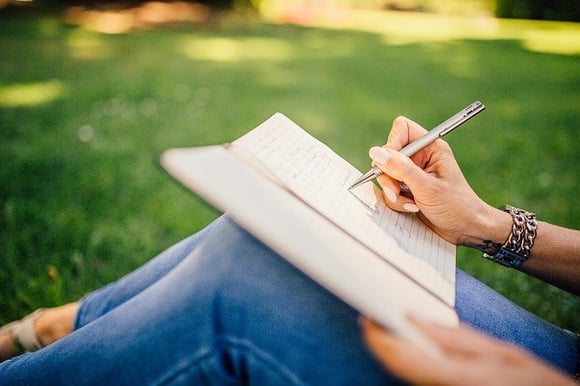 Love reading, writing, and being creative? Then consider checking out summer writing programs for high school students!
Whether you want to become a journalist or the next Poet Laureate, there are tons of summer writing programs that will help you achieve your goals. Participating in these programs can look great on college applications too!
In this article, we'll give you all the info you need to decide if creative writing summer programs for high school students are right for you, including:
A full description of 12 summer writing programs for high school students (including cost, eligibility, and what they cover!)
A quick, five question quiz to help you decide if a summer writing program is right for you
Three tips on how to impress colleges with your summer writing program
Let's get started!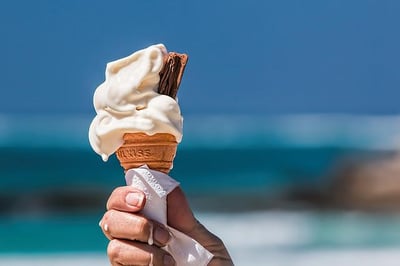 Summer's the perfect time for sitting on the beach, eating ice cream...and participating in writing programs.
What Are Summer Writing Programs for High School Students?
Creative writing summer programs for high school students are a great way for students with an interest in writing to explore subjects they're interested in, build skills for college, and meet other students who share their interests.
As a bonus, summer writing programs can look great on college applications!
Summer writing programs for high schoolers are typically held between May and August each year. These programs are similar to a summer class or camp. Additionally, these programs last anywhere from a week to several weeks throughout the summer.
Like summer camps, writing programs for high schoolers are pretty intensive. Students spend their time listening to lectures from experts, participating in workshops, presenting their work, and getting real-life feedback.
Best of all, summer writing programs are hands-on, so you'll spend lots of time writing and creating original work! The goal of any summer writing program is to help you develop and improve your writing skills through practice and feedback.
While some programs teach general writing skills, many summer writing programs focus on a particular field or genre, like journalism, essay writing, or creative writing. For instance, if you're thinking about becoming a journalism major, you might participate in a journalism writing summer program that'll give you a glimpse of what it's like to work in the industry.
There are many benefits of summer writing programs when it comes to college applications too. After all, writing great college essays is an important part of getting into your dream school! And because they're extracurricular activities, summer writing programs are also a good option for students who are aiming for an arts-based spike approach on college applications.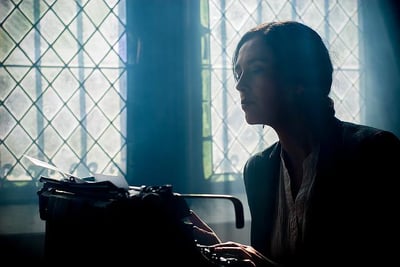 Dust off that typewriter...it's time to apply!
12 Summer Writing Programs for High School Students
We've put together a list of 12 summer creative writing summer programs for high school students to help you get a sense of the many great options out there. Our list includes journalism, research-based, and creative writing summer programs for high school students so you can find the best one for you!
Eligibility: Must be entering 10th, 11th, 12th grade, or graduating high school
Dates: Term 1: June 5-17; Term 2: June 19-July 1; Term 3: July 3-15; Term 4: July 17-29
Location: New York City
Cost: $6,420 for residential; $5,820 for day program
Deadlines: Varies by term; deadlines range from early May to mid-June
The New York Times (NYT) offers a series of writing-based summer courses for high school students at their campus in New York City. Courses are designed to develop students' curiosity and critical thinking through traditional coursework and in the museums, arts centers, think tanks, and start-up labs of New York City. Courses are offered on various topics, including creative writing and investigative journalism.
The program "seeks talented student leaders with diverse interests, ambitions and writing styles." To participate, students complete an online application that includes short answer questions and optional writing samples, high school transcripts, and one recommendation.
Eligibility: Must be aged 14-18
Dates: Vary by year; Session 1: June 20-July 1; Session 2: July 4-July 15; Session 3: July 18-July 29
Location: Boston University, Boston, MA
Cost: On-Campus w/tuition, room, board and activity fees: $3700; On-Campus Commuter w/tuition and activity fees: $2700; Learn-from-Home: $1300
Deadlines: Applications due mid-May
The Summer Journalism Academy at Boston University is designed to introduce high school students to life as news reporters. Students practice their skills in the classroom then apply them to hands-on learning opportunities in a real newsroom. One of the biggest perks is that students get to learn from working journalists who cover a wide range of beats.
Students can participate in person or remotely. In-person participants can stay on BU's campus through the residential program, where they'll get a chance to live alongside other academy attendees. To participate, applications must be submitted online and should include a 300-word letter explaining the student's interest in journalism.
Eligibility: 9th-12th graders with a strong interest in journalism
Dates: Summer; exact program dates may vary
Location: Varies by year; JCamp 2022 is hosted by the University of Southern California
Cost: No cost (travel expenses are also covered by the program)
Deadlines: Applications due March 31
The AAJA's six-day summer training camp, called JCamp, gives students the opportunity to learn from journalists and journalism executives while developing their writing skills. This summer writing program gives students hands-on experience producing multi-platform news packages that are published on the program's news site, JCamp Live.
Students who show a strong interest in broadcasting, newspaper, magazine, photojournalism, or online media are encouraged to apply online. Also, JCamp isn't limited to Asian American students, so all high school freshmen, sophomores, juniors, and seniors are eligible. Even better: all program costs are covered, including travel, university lodging, and meals.
Eligibility: Open to all high school students
Dates: August 16-20
Location: Varies by year; 2022 program held via Zoom
Cost: Free to students from New Haven Public Schools; all other participants pay $160 in tuition
Deadlines: Unspecified
The Yale Daily News Summer Journalism Program is a one-week journalism course for high school students. Students participate in workshops on the basics of writing and reporting, hear lectures by journalists from major publications, and work as a team to produce an issue of the Yale Daily News.
As a bonus, the program is run entirely by undergraduate staff members of the Yale Daily News, so students will get to see what it's like to be a real journalism student at an Ivy League school.
To apply, students must submit four short answer questions and a pitch for one professional-grade news article. Students are encouraged to apply as early as possible as program costs may increase as the program start date approaches.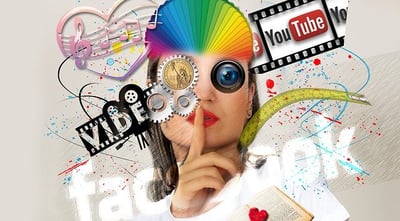 Howard University's writing program is perfect for people who want to write across media--and yes, that includes TikTok.
Eligibility: Must be in 9th-12th grade
Dates: June 14-25
Location: Virtual/online
Cost: Not specified
Deadlines: Applications due June 5
Howard's virtual summer writing program teaches students to use multimedia journalism to report on health and wellness in underserved communities. At the end of the program, students' work appears on the Howard University News Service and on Voices of Tomorrow, a nonprofit that provides social services to immigrants and refugees from East African communities.
Additionally, the best work by seniors and recent graduates will be eligible for the Dow Jones News Fund's scholarship competition. To apply to Howard's Multimedia Academy, students must fill out an online application, including a 250-word essay.
Eligibility: Rising 9th graders through college freshmen
Dates: June 3-12
Location: University of Alabama, Tuscaloosa, AL
Cost: Free, including housing, meals, and field trips; students are responsible for transportation to and from Tuscaloosa
Deadlines: Applications due April 1
MJW's summer writing program selects 10 to 15 students to attend an intensive workshop held in Tuscaloosa, Alabama. This workshop focuses on multimedia reporting, writing, editing, graphics, photography, and production. During the workshop, students produce an issue of the MJP Journal to showcase everything they've learned.
Applicants must submit a high school transcript, a typed 500-word essay explaining their interest in journalism, and a recommendation letter. The program also encourages students to submit samples of published journalistic work, but unpublished writing samples are also acceptable.
Eligibility: Must be at least 16 years old by program start date; must be a current high school sophomore or junior at time of application; must have an academic average of B (3.0/4.0) and/or have received a B or higher in their last English class.
Dates: July 5-August 12
Location: Carnegie-Mellon University, Pittsburgh, PA
Cost: $9,000 for residential program; $6,932 for commuter program
Deadlines: Applications accepted on a rolling basis
The Carnegie-Mellon Writing and Culture Program teaches high school students to think critically and express themselves creatively. This six-week course features classes taught by Carnegie-Mellon faculty, readings and events with local authors, and hands-on visits to Pittsburgh's museums. Throughout the program, students produce a written portfolio that explores film, art, and culture.
To apply, students must complete an online application that includes a high school transcript, responses to essay prompts, and up to three optional writing samples. If an applicant's cumulative high school GPA is below a B average (3.0/4.0), submitting writing samples is strongly encouraged.
#8:

Iowa Young Writers' Studio Residential Program
Eligibility: Must be a current 10th, 11th, or 12th grader
Dates: Session 1: June 12-25; Session 2: July 10-23
Location: University of Iowa, Iowa City, IA
Cost: $2,500 for residential
Deadlines: Applications due February 6
The Iowa Writers' Workshop offers a two-week, residential creative writing summer program for 144 high school students from across the country. Once accepted, students will select a course of study from the following options: poetry, fiction, creative writing, playwriting, or TV writing. Students also participate in writing workshops, receive constructive feedback, and star in open mics and talent shows.
The Iowa Young Writers' studio acceptance rate falls between 15% and 20%. A competitive application to this program will include a polished writing sample, statement of purpose, letter of recommendation, and high school transcript. Students from outside the United States are also welcome to apply.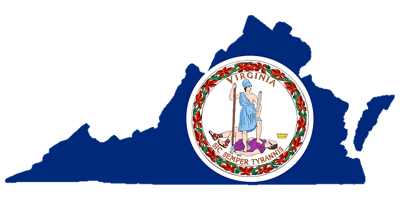 It turns out that Virginia is for writers.
Eligibility: Session 1: rising 9th-12th graders; Session 2: rising 10th graders through rising first-year college students
Dates: Session 1: June 19-July 1; Session 2: July 3-July 22

Location: Sweet Briar College, Sweet Briar, VA
Cost: $2450 for Session 1; $3500 for Session 2
Deadlines: Applications due March 1
UVA Young Writers Workshop is a summer program designed to immerse students in a creative writing genre. Students focus on one of the following for the duration of the program: short form creative writing, poetry, songwriting, screen and playwriting, creative nonfiction, or fiction.
UVA Young Writers Workshop is one of the best summer writing programs for high school students because it offers two program sessions that are geared toward different skill levels. Session 1 is designed for a wider range of skill levels and experience, whereas Session 2 is geared toward more advanced writers. You can apply to both sessions online by submitting several writing samples, a brief autobiography, and a letter of recommendation.
Eligibility: Must be in 9th-12th grades; must be female-identified or gender-nonconforming students
Dates: July 9-23
Cost: $4,285
Deadlines: Applications due May 15
Smith's Creative Writing Workshop teaches the importance of practice and perseverance by engaging students in a multi-draft writing process in a variety of mediums. Students are taught by real published writers and get the chance to present their work at open mic and improv nights. In the evenings, there are even opportunities to meet with agents and learn how to create an author website!
Students are selected for this writing program based on academic performance, a written essay, and a teacher recommendation. Also, because Smith is a women's college, this summer writing program is only open to young women, female-identified, or gender-nonconforming students. Students from outside of the U.S. are also encouraged to apply.
Eligibility: Must be in 9th-12th grade and 14 years of age or older by the program start date
Dates: On-campus session: July 11-15; online session: August 1-5
Location: Sarah Lawrence College, Bronxville, NY; online
Cost: $1,125 for on-campus; $725 for online
Deadlines: Unspecified; contact writinginstitute@sarahlawrence.edu​ for more information
Writer's Week at Sarah Lawrence is a week-long experience with creative writing and performance arts for high school students. Students attend workshops taught by real writers, artists, and Sarah Lawrence faculty and will get the chance to meet in small groups with workshop leaders. At the end of the week, the program hosts a celebration of student work and faculty and student readings.
Sarah Lawrence Writer's Week offers both an on-campus and online session (but note that the on-campus session is a day camp, not residential). Applications and registration must be completed online.
Eligibility: Must be aged 14-19
Dates: July 20-31
Location: University of Pittsburgh-Greensburg, PA
Cost: $1,200
Deadlines: Unspecified; applications open in January
Alpha is a twelve-day writing workshop for 20 high school students at the University of Pittsburgh's Greensburg campus. During this program, students are expected to write an original science fiction, fantasy, or horror short story of 2000 words or more. During the writing process, students receive plenty of hands-on guidance.
The Alpha program is held in-person on the University of Pittsburgh-Greensburg campus. To apply, students must fill out an online form and submit an original short story of at least 2000 words.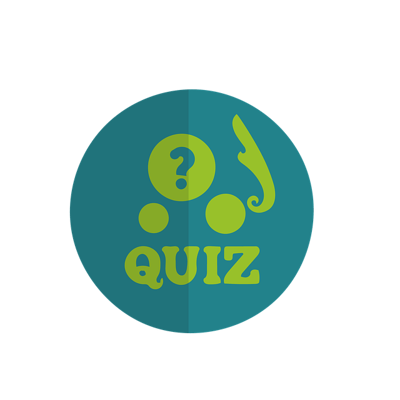 Quiz: Is a Summer Writing Program Right for You?
If you're still not sure if participating in a summer writing program is right for you, don't worry–we're here to help!
We've put together a five-question, yes-or-no response quiz to help you decide if summer writing programs support your interests and goals. Just read the questions below and respond with "yes" or "no."
Is your English class the most exciting part of your school day?
Do you spend free time reading and writing for fun?
Are you looking for new challenges and experiences as a writer?
Are you willing to share your writing with others, including peers you've just met and writing professionals and experts?
Are you highly motivated to pursue your interests outside of school and even during your summer vacation?


If you responded with "yes" to three or more of the questions above, you might consider applying to a summer writing program for high school students!
At the end of the day, you want your summer activities to support your interests and boost your college applications. If you're aiming for a future career as a writer or just want to hone your writing hobby, a summer writing program may be the perfect fit for you.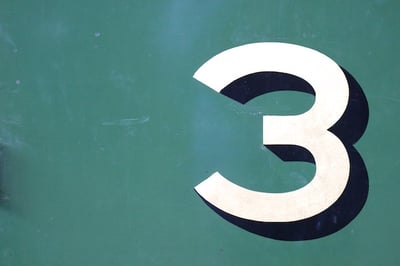 3 Tips To Impress Colleges With Your Summer Writing Program
Summer writing programs for high school students look great to college admissions teams. But what are the best ways to showcase your writing experience on your applications?
We'll show you how to impress colleges with your summer writing program–just check out the tips below!
Tip 1: Work It Into Your College Essays
You want your college essays to tell a vivid story about your interests. Your experiences in a summer writing program provide a great springboard for illustrating your interests and passions on your college applications!
Colleges want to accept students who are creative, courageous, and motivated to pursue their dreams. Writing about how you stretched and grew during your summer writing program will show colleges that you're up for a challenge…and that you won't give up, no matter how many revisions your draft needs.
Tip 2: Connect It to Your Major
If you're already certain you want to major in a writing-related field in college, your summer writing program will be especially helpful. Many elite schools ask students to apply directly to their chosen major. So if you're applying to an arts or humanities major, there's a good chance you'll have to submit a writing sample as part of your college application.
The good news is that most summer writing programs give you the chance to produce original writing and receive critiques from professional writers. By taking the writing you produce during your summer writing program and continuing to revise it, you'll have a top-notch writing sample to include with your application.
Tip 3: Ask a Program Instructor for a Recommendation
Creative writing summer programs for high school students give you the opportunity to connect with writing faculty at elite colleges and real-life writers, journalists, poets, and more. These professionals provide feedback on your writing during your summer program…which means they'll have unique insights into your potential as a college student!
In fact, several summer writing programs offer students the chance to receive a college recommendation from program faculty. For instance, the New York Times Summer Academy says this about recommendations from program faculty:
As a pre-college program, [NYT] Summer Academy gives students the opportunity to get a glimpse of the college experience while also exploring possible topics of study. Typically, college admissions officers look favorably on students who continue to enhance their academic portfolio during the summer months. Students will also benefit from receiving a narrative evaluation from their instructor which can be included as part of their college applications.

If you build strong rapport with an instructor at your summer writing program, consider staying in touch and asking them to write you a letter of recommendation for your college applications. Having a recommendation from someone outside of your high school will show colleges that you're already building real-world connections with people in your future career field.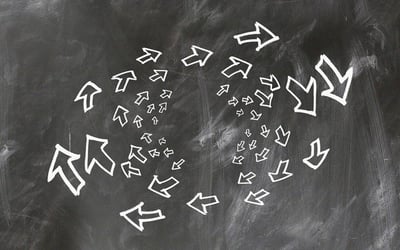 What's Next?
Writing programs can prepare you for writing your college admissions essays. Our expert guide breaks down the whole admissions essay writing process, step by step.
One popular college essay format is the "why this school?" prompt. We'll show you how to write an amazing "why this college" essay that will wow admissions counselors.
If you're not sure what a great college essay looks like, that's okay. We've compiled a list of over 140 college essays that can inspire you as you're writing yours!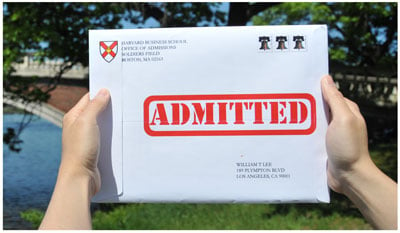 Thinking ahead to college applications?
If you're a freshman, sophomore, or junior worried about college admissions, our world-class admissions counselors can help. We know exactly what kinds of students colleges want to admit and can make sure your profile shines.
PrepScholar Admissions is the world's best admissions consulting service. We've helped thousands of students get into their top choice schools, from state colleges to the Ivy League.
Join our mentoring program today:
Have friends who also need help with test prep?
Share this article!
About the Author
Ashley Sufflé Robinson has a Ph.D. in 19th Century English Literature. As a content writer for PrepScholar, Ashley is passionate about giving college-bound students the in-depth information they need to get into the school of their dreams.
Get Free Guides
to Boost Your SAT/ACT