The Xiggi Method was written by a popular member of the forum CollegeConfidential. After scoring well on the SAT, he wrote 10 pages of his top tips for SAT prep. The value in the Xiggi Method, however, is not just in reading the guide, but in understanding how to put it into action in your own study plan. As he notes himself, "there are no earth-shattering secrets...it's mostly based on common sense." Therefore, to get the most out of the Xiggi Method, you need to understand critical ways that it may not apply to you and know how to move forward to guide your own SAT prep. Read on for our detailed guide to the Xiggi Method and how to use it.
If you don't already have the Xiggi Method document, click here to download it.
Note that all these points work equally well for the ACT. Instead of the Official SAT Study Guide mentioned below, you'll need to buy The Real ACT.
The 7 Major Points of the Xiggi Method
Let's start with the key points from this SAT study guide:
Why prep for the SAT? Because the SAT is unlike anything you've ever taken in school. The questions are different, and the skills tested are different from what you've learned. Brilliant students can do poorly on the SAT, and weak students can do extremely well on the SAT. Therefore, familiarizing yourself with the test will dramatically raise your score - if you study the right way.
When taking full-length practice tests, use only official tests published by the College Board. No other company publishes tests as realistic as the College Board.
Take your first practice tests without a time limit. Spend 30 minutes taking a section, then spend 30 minutes reviewing your answers. Review both correct and incorrect answers - try hard to understand every question in detail!
Most other books not published by the College Board aren't very good. They give "strategies" that seem like they'll help on the test, but actually aren't very effective. They're mostly helpful for people scoring in the lower ranges who don't have a good grasp of the underlying content.
Vocab studying isn't as important as it used to be. Don't memorize giant lists of thousands of words - your time is better spent elsewhere, like in getting better at passage questions. If you want to study vocab, study it over a long period of time so that the words stick in your memory.
Most nationwide test prep chains like Princeton Review and Kaplan are way more expensive than they're worth. At $800-1600, you'll sit in a class with an inexperienced instructor who's just rehashing the $30 book you can buy on Amazon.
When you've learned more of the underlying content and understand the SAT in more detail, then you can schedule timed, full-length exams to get familiar with the endurance and energy needed for the 4-hour test. You'll need to face timing pressure to know how the real test will feel.
In his SAT guide, Xiggi goes into more detail in each of these points.
His main points are sound advice, and we agree with them on a high level. However, there are a few critical ways that the Xiggi Method may not work well for you...
5 Warnings about the Xiggi Method and You (Important)
If You're Not Motivated
The Xiggi Method is most applicable for highly motivated students driving for a top score. If you find it hard to motivate yourself to study, you will benefit from having more structure in your prep. You may need someone else to remind you to study and to hold you accountable, or a study program that gives you clear step by step instructions on what to do.
If You Find it Hard to Learn From Your Mistakes
If you find it hard to learn from your mistakes, you'll need someone who can teach you. The most important part of SAT prep is understanding where you're going wrong and how to avoid those mistakes in the future. If an answer explanation on a page often doesn't help you understand your mistakes, you need to find a person who can guide you.
Do NOT "Buy As Many Books As You Can"
Even though Xiggi suggests it, you should NOT buy 'as many books as you can.' In fact, this will waste a lot of time and money as you spread yourself too thin. Focus on the Official SAT Study Guide published by the College Board, and one or two supplemental books that teach you underlying content and strategies. When I was studying for the SAT, I used three main books: The Official SAT Study Guide, Barron's SAT, and another book of practice questions. I went through all of them and scored a 2400. It was my quality of studying, not the number of books, that earned my full score. Look out soon for our comprehensive guide to the best SAT/ACT books.
You Need to Schedule Enough Time to Study
You need to schedule time to study. There's no way around it. The SAT is so expansive and covers so many types of questions that to get familiar with all of them, you need to encounter them over and over again. We recommend that you study at least 40 hours to have the best chance of raising your score.
If You're on a Tight Budget
The method relies on buying books, which can amount to $100 or more. If this is out of your budget, here are two methods to find those books so you can study. 1) Visit your local library or school library and see if they have the books. Check them out and work on paper so you can return the books. 2) Visit your local bookstore, which is very likely to have the books mentioned in this article. You can sit in the bookstore and work from the books without buying it (just don't spill coffee or make marks in the book!)
What To Do Next:
Following the main points of the Xiggi Method is a great way to get your feet wet in SAT prep. Here's a step by step guide on what to do:
Buy the Official SAT Study Guide by the College Board, if you haven't already.
Take Test 1, section by section, without a timer. After each section, review all your answers, even the questions you got right. Aim for equal times taking the test and reviewing: about 30 minutes for each section, and 30 minutes reviewing.
Reflect on your progress.

Were you able to finish Step 2 within one or two weeks? If not, you likely need more motivation to put in enough study time.
Were you able to understand every single answer choice, correct and incorrect? If not, you'll need clear answer explanations, or a tutor who can guide you through your mistakes.

Adapt your study plan according to your reflection.
Keep reading to learn even more SAT prep strategies.
Read More:
Month-by-Month; A one-year study schedule for serious extended SAT study.
What is a good score on the SAT?
Start Improving Your SAT Score Today:
Have friends who also need help with test prep?
Share this article!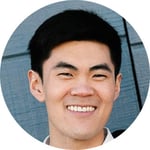 About the Author
As co-founder and head of product design at PrepScholar, Allen has guided thousands of students to success in SAT/ACT prep and college admissions. He's committed to providing the highest quality resources to help you succeed. Allen graduated from Harvard University summa cum laude and earned two perfect scores on the SAT (1600 in 2004, and 2400 in 2014) and a perfect score on the ACT. You can also find Allen on his personal website, Shortform, or the Shortform blog.
Get Free Guides
to Boost Your SAT/ACT