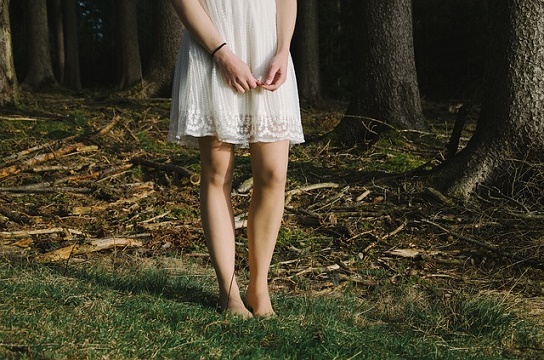 So you've gotten an invitation to a fabulous party and can't wait to go, but one line strikes terror into your heart: cocktail attire requested. What is cocktail attire, even? Never fear, I'll walk you through the guidelines of this dress code for both men and women and provide images of cocktail outfits you can easily recreate on your own.
What Is Cocktail Attire?
Cocktail attire is a dress code that is often adopted for parties and events that are somewhat fancy but not to the point of requiring full formal outfits. It's popular for weddings and other special celebrations.
There is some variation in what cocktail attire means based on the type of event, but it's generally meant to be fancy without being black tie. Cocktail attire is for fun but formal social events, so you can throw in a little more personality. The point is not to look like you're going to work.
What is cocktail attire for men? It can range from a more casual ensemble of dark jeans, a button up, and a sport coat to a more formal dark suit and tie. Sweaters and sweater-vests over button-up shirts are also acceptable in most cases.
What is cocktail attire for women? Options include dresses and skirts with hemlines that fall slightly above the knee, dressy blouses, and pants. Suits for women are also acceptable.
Cocktail Attire: Essential Guidelines
Follow these guidelines to create a cocktail outfit that's fashionable, comfortable, and perfectly suited for the occasion.
Cocktail Attire Rules For Everyone
In crafting your outfit for a fancy occasion, you can't go wrong following the following guidelines.
When in Doubt, Be More Formal
It's often best to err on the side of more formal if you're unsure of the exact level of dressiness the event requires. Cocktail attire can be dressed up or down slightly depending on what sort of function you're attending.
If you're not in a position where you can be assured that slightly less formal cocktail attire is acceptable, dress more formally. It's more acceptable to be overdressed than underdressed in these situations.
Find What's Comfortable for You
Don't wear something that you think someone else would wear but that feels awkward or uncomfortable to you. For example, if you hate wearing dresses, don't force yourself to put on a cocktail dress for this event. You can just as easily wear a nice pair of pants with a dressy blouse. Same goes for footwear - if you don't like heels, wear flats or booties instead.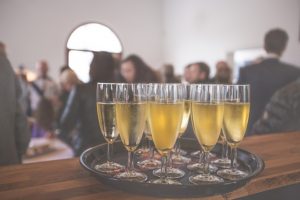 4 Rules to Know About Cocktail Attire for Men
Dressing for formal occasions is generally simpler for men than women, but there are still some rules you should follow in picking out your outfit.
Keep It Simple
There are certain simple outfits that will always work for cocktail attire, like a well-tailored suit and tie with dress shoes. If you feel a bit lost when dressing for these types of events, stick to the basics. You can't go wrong with a classic look (which you'll see examples of further on in this guide).
No Sneakers or White Socks
Don't wear sneakers to an event that requires cocktail attire. Instead, go for loafers or other types of dress shoes or boots. Also avoid wearing white socks - they'll stick out like a sore thumb and detract from the neatness of your outfit. It's best to wear dark socks, ideally ones that match the color of your pants. If you're feeling more adventurous, you can try some brightly colored argyle socks, but it's best not to take too many risks if you don't consider yourself a fashion expert.
Prepare for Increased Formality
If you think the event falls on the less formal side of things, you can try wearing just a pair of nice pants with a button-up, but you should be prepared to dress more formally if you find yourself feeling out of place. Bring a jacket and tie with you just in case you need to make yourself look a bit more dressed up.
Jeans Require a Jacket
Sometimes you can wear jeans to events that require cocktail attire, but they should be a dark wash with no rips or other wear marks. If you do opt for jeans, make sure you dress up your outfit by including a jacket. A more informal choice in pants should be balanced out with more formal clothing choices for your upper body.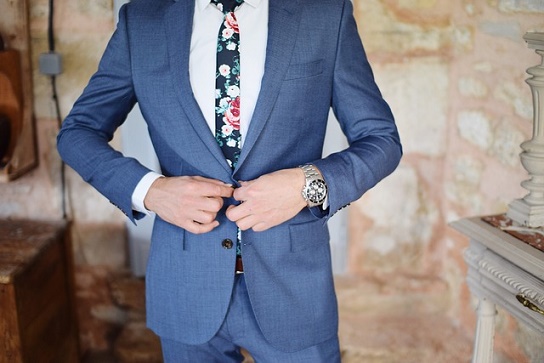 4 Simple Guidelines to Navigating Cocktail Attire for Women
Of course, the standard cocktail attire for women is the cocktail dress, but it can still be hard to know how to accessorize or what to wear if you prefer pants. Check out the rules below to help you pick a fashionable but appropriate cocktail outfit.
Accessorize Responsibly
It's best to have just one stand-out accessory rather than going overboard and creating five different focal points within your outfit. If you have a piece of bold statement jewelry that you plan on wearing, keep any other accessories very minimalist.
Cocktail attire outfits are supposed to have personality and convey a sense of fun, but they should still make you look classy and put together. Too many loud accessories can make you look a bit tacky.
Choose Shoes That Are Fancy, but Not Flashy
Dressy sandals, ballet flats, and heels are all acceptable as footwear to go along with cocktail attire. Try not to go overboard with super high heels or shoes that clash with the rest of your outfit and compete too much with other accessories. You also need to be practical - make sure you can move around easily and stand for a long time without feeling like your feet are going to fall off. On the flip side, you should avoid wearing sneakers or flip flops because footwear that is too casual can really mess up the sophistication of your outfit as a whole.
More Revealing = Less Loud
Short dresses are commonly worn as cocktail attire, but you shouldn't take this to the extreme. Slightly above the knee is the best place for the hemline to fall, though you can go a bit shorter as long as the dress isn't excessively revealing overall.
Even dresses with cutouts can be acceptable as cocktail attire, but in that case it's best to stick with solid colors and lengths that don't make it risky for you to bend over and pick up that hors d'oeuvre you just dropped (five second rule guys, let's not be wasteful). If you wear a dress with a really out there pattern, that's fine, but if it's also skin tight and short, it might not be appropriate for a more formal event.
Dress Practically
Finally, don't squeeze yourself into an outfit that makes you feel uncomfortable or that's totally irrelevant to your personal style. Keep in mind the length of the event and the activities that you'll be doing throughout. If it's a wedding, you're probably going to want to dance. In that case, wear an outfit that allows room for movement and shoes that won't lead to a broken ankle as soon as the beat drops.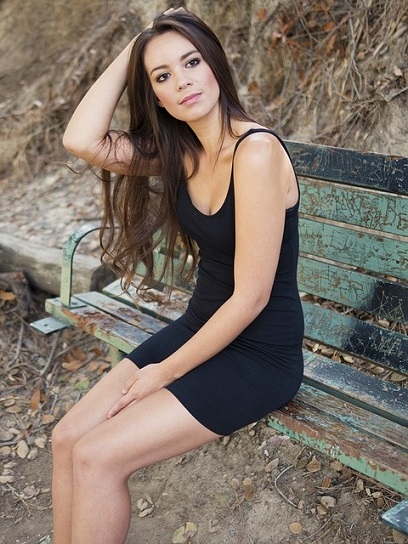 Cocktail Attire for Men: Example Outfits
Below are pictures of some of the best and easiest to recreate cocktail attire outfits for men. If you're wondering which items you need to purchase for your own cocktail attire, the last section in this guide has a list of cocktail attire staples you should have in your closet.
Cocktail Attire for Women: Example Outfits
Below are photos of the three most popular cocktail attire outfit combinations for women. Use these photos as inspiration when searching your closet or thinking about which new pieces to buy.
Combo 1: Classic Cocktail Dress
Combo 2: Pants/Blouse or Jumpsuit
Combo 3: Skirt/Blouse
Cocktail Attire Basics: Must-Haves for Men and Women
Now you have a better idea of what to wear to cocktail party or other formal occasion. The next step is to begin assembling your own cocktail attire. Below are essential pieces you should always have on hand for events that require cocktail attire.
For Men
Dark or light suit
Tie (optional)
Button-down shirts (neutral colors are the most versatile)
Solid-color sweaters or those with a simple pattern
Slacks
Blazer
Dark socks
Loafers or similar shoes
For Women
Knee-length or slightly above the knee dress
Mid-length skirt
Button-down shirt or blouse
Blazer
Flats, heels or sandals
Have friends who also need help with test prep?
Share this article!
Get Free Guides
to Boost Your SAT/ACT