After months of planning and prepping, test day is finally upon you! What exactly do you need to bring to the SAT—and what should you just leave home?
We'll talk about what to bring to the SAT for certain and some not so obvious things that might come in handy. Make sure your bag is packed and ready to go so you can focus on performing your best—and not on tracking down a pencil sharpener!
What to Bring on SAT Day: The 4 Essentials
First things first: what must you bring to the SAT? Here are the four essentials you cannot afford to forget on test day:
#1: Admission Ticket
You must print out your admission ticket and bring it to the testing center. A paper copy of your ticket is 100% necessary for admission—you can't show it on your cell phone, tablet, etc.
To print it out, log into your College Board account and click on "Print Admission Ticket."
#2: Photo ID
Your photo ID should resemble the picture you uploaded to the College Board website when you registered for the SAT. Below is a list of acceptable and unacceptable forms of ID:
Unexpired government-issued IDs (e.g., driver's license, passport, military ID, national ID, etc.)
Student ID Form, if you don't have any of the other forms; this form must be prepared by the school you currently attend or by a notary if you are home-schooled
Unacceptable IDs include IDs that are expired or damaged or do not match your College Board photo.
Some unacceptable forms of ID include the following:
Credit or debit cards (even ones with photographs)
Birth certificates
Social Security cards
Employee ID cards
ChildFind ID cards
Other temporary ID cards
#3: At Least Two #2 Pencils and an Eraser
Pens, highlighters, liquid paper, or any other writing utensils are not allowed, not even for the essay (if you're taking the SAT with Essay). Check your erasers to make sure they work well.
#4: An Acceptable Calculator
You'll need to bring your own calculator for the Math Calculator section. Acceptable calculators include graphing and scientific calculators. A basic four-function calculator is also allowed but not recommended. Learn all about the uses and limitations of your calculator with our guide.
Unacceptable calculators and devices include the following:
Laptops
Tablets
Cell phones
Calculators that make noise or use a keyboard-like (QWERTY) keypad, an electrical outlet, or a paper tape
Basically, don't bring anything that could be disruptive or has communication capabilities.
As long as you have these four items—your admission ticket, your ID, pencils/erasers, and an approved calculator—you should have no trouble being admitted into the SAT.
Now that you know things to bring to the SAT, let's consider a few other materials that might help you out during the test.
Other Items You Might Want to Bring to the SAT
In addition to the four essentials, what other items can you bring to the SAT? Here are some of our recommendations for things that might come in handy on SAT test day:
Extra #2 pencils and a small handheld pencil sharpener. Since time is tight and talking is prohibited, you definitely don't want to find yourself in the middle of the SAT with nothing to write with! So bring some backup writing utensils and a sharpener.
Extra batteries for your calculator, just in case. It's also a good idea to put in new batteries the day or two before the SAT—and definitely make sure that your calculator works!
A watch, as long as it doesn't have any audible alarms or noises. If it'll help you keep track of time, bring one along. If you just find it distracting, though, leave it at home!
These extras and backup materials might prove helpful the day of the SAT. Now, what should you definitely not bring on SAT test day?
What NOT to Bring to the SAT
There are lots of prohibited items when it comes to SAT test day. We'll list a few below, but your best bet is to avoid bringing anything that's not recommended on the above lists:
Any other notes, cheat sheets, dictionaries, translators, books, or papers.
To reiterate, if you must bring your cell phone, turn it off well before the test. If it beeps even just once, your proctor will confiscate it and cancel your test immediately.
Ready to go beyond just reading about the SAT? Then you'll love the free five-day trial for our SAT Complete Prep program. Designed and written by PrepScholar SAT experts, our SAT program customizes to your skill level in over 40 subskills so that you can focus your studying on what will get you the biggest score gains.
Click on the button below to try it out!
Getting Ready for SAT Test Day: 5 Key Tips
Now that you know exactly what to bring (and not bring) to the SAT, how can you ensure that you are prepared to do your best on the test? Read on to learn how you can have a great SAT test day:
#1: Prepare Ahead of Time
Get all your materials gathered and packed the day before your test. You definitely don't want to be scrambling in the morning trying to track down pencils and batteries for your calculator. This would cause a whole lot of unnecessary anxiety and could make you late (and therefore ineligible) for the test! So get everything taken care of at least the day before.
#2: Test Your Calculator
Before the SAT, check that your calculator is working properly. Test out the different functions, and put new batteries in it so that it won't have any chance of dying during the test!
#3: Print Out Multiple Copies of Your Admission Ticket
It's a good idea to print out a few copies of your SAT admission ticket, just in case. If you don't have a printer, you can get this taken care of at school, your local library, or another printing center such as Staples. Remember that you will not be admitted on test day without this ticket.
As mentioned above, don't wait until the morning of or late the night before the SAT to print out your ticket. It's a strange and inexplicable rule of printers that they tend to malfunction right before a big test or due date. So print out two or three copies early and save yourself the hassle!
#4: Practice Self-Care
Self-care is important in general but especially in the days leading up to the SAT.
The morning of the test, eat a healthy breakfast. Exercising the day before (and in general) might also aid in easing your stress levels and clearing your mind. Don't underestimate the power of diet and exercise in feeling good and thinking clearly!
#5: Double-Check That You've Got Everything You Need
Finally, make a checklist and double-check your bag one last time before you head to your testing center. After all your preparation, your focus should be wholly on the SAT. By having all these materials taken care of, you'll be poised to perform your best!
What's Next?
One of the biggest challenges of the SAT is to perform under strict time limits. Learn the best strategies for managing your time on the SAT, and get the rundown of what to expect on test day.
The best test prep is customized to your individual strengths and goals. What SAT scores are you hoping to achieve? Define your target SAT scores by learning what good, bad, and excellent scores look like.
When do SAT scores come out? Learn all about when you can expect your scores.
Your test is coming up, and you don't want to have to take the SAT again. But want to improve your SAT score by 160 points? We've written a guide about the top 5 strategies you must be using to have a shot at improving your score. Download it for free now:
Have friends who also need help with test prep?
Share this article!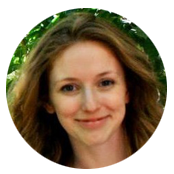 About the Author
Rebecca graduated with her Master's in Adolescent Counseling from the Harvard Graduate School of Education. She has years of teaching and college counseling experience and is passionate about helping students achieve their goals and improve their well-being. She graduated magna cum laude from Tufts University and scored in the 99th percentile on the SAT.
Get Free Guides
to Boost Your SAT/ACT