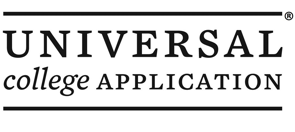 If you're applying to college soon, you might have heard about the Universal College Application, a service that allows you to apply to multiple colleges with one application.
So which colleges are on the Universal College Application? And is it worth using? We will give the complete list and also weigh the pros and cons of the UCA.
What Is the Universal College Application?
The UCA was created in 2007, and currently serves 44 colleges. While that's a pretty big list, it's much smaller than the list of colleges the Common Application serves. The Common Application is the Universal College Application's main competitor, and works with over 500 colleges.
However, just because fewer colleges accept the Universal College Application as opposed to the Common Application doesn't mean it's seen as worse. Colleges that accept both applications treat them as equal choices.
For example, Harvard presents them as equal choices, listing "Common/Universal College Application" as a required part of your application.
On their FAQ page, Cornell clarifies that both the Common and Universal College Application are treated equally: "Although there are slight differences in the applications, it is important to recognize that both applications provide us with the critical information that our selection committees will need to make thoughtful admissions decisions and they will be viewed equally."
So if the schools you're interested in use both the Universal College Application and the Common Application, you can choose which one to use.
The Biggest Names on the Universal College Application
Many big name schools in the US use the Universal College Application, including three of the Ivy League schools – Cornell, Harvard, and Princeton.
Brandeis University
Cornell University
Duke University
Harvard College
Johns Hopkins University
Princeton University
Rice University
The University of Chicago
Vanderbilt University
Notably, the rest of the Ivy League – Brown, Dartmouth, Columbia, the University of Pennsylvania, and Yale – doesn't use the Universal College Application. Big names like Stanford, MIT, and Caltech don't use it either.
The Universal College Application by State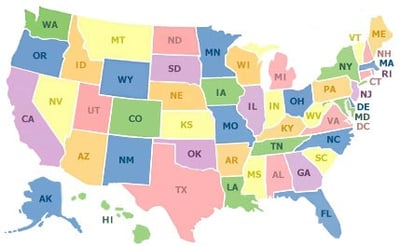 21 states, plus Bulgaria, have colleges that accept the Universal College Application. New York and Massachusetts have the most UCA schools, while most of the other states on the list only have one or two. Check out the complete list below.
Florida
Embry Riddle Aeronautical University – Daytona Beach, FL
Lynn University – Boca Raton, FL
University of Tampa – Tampa, FL
Georgia
Savannah College of Art and Design (SCAD) - Savannah, Georgia
Illinois
The University of Chicago – Chicago, IL
Maryland
Johns Hopkins University – Baltimore, MD
Notre Dame of Maryland University – Baltimore, MD
Massachusetts
Bay Path College – Longmeadow, MA
Brandeis University – Waltham, MA
Dean College – Franklin, MA
Emerson College – Boston, MA
Fisher College – Boston, MA
Harvard College – Cambridge, MA
Wentworth Institute of Technology – Boston, MA
Michigan
Lawrence Technological University – Southfield, MI
Missouri
Westminster College – Fulton, MO
New Jersey
Monmouth University – West Long Branch, NJ
Princeton University – Princeton, NJ
New York
Colgate University – Hamilton, NY
Cornell University – Ithaca, NY
Nazareth College – Rochester, NY
Rensselaer Polytechnic University – Troy, NY
Rochester Institute of Technology – Rochester, NY
University of Rochester – Rochester, NY
Utica College – Utica, NY
North Carolina
Duke University – Durham, NC
Gardner-Webb University – Boiling Springs, NC
Ohio
Lake Erie College – Painesville, OH
Pennsylvania
Wilson College – Chambersburg, PA
Rhode Island
Bryant University – Smithfield, RI
Johnson and Wales University – Providence, RI
Roger Williams University – Bristol, RI
South Carolina
Newberry College – Newberry, SC
Tennessee
Christian Brothers University – Memphis, TN
Vanderbilt University – Nashville, TN
Texas
Rice University – Houston, TX
Vermont
Landmark College – Putney, VT
Southern Vermont College – Bennington, VT
Virginia
Randolph College – Lynchburg, VA
West Virginia
University of Charlestown – Charlestown, WV
Wisconsin
Beloit College – Beloit, WI
Milwaulkee School of Engineering – Milwaukee, WI
Wyoming
University of Wyoming – Laramie, WY
Bulgaria
American University in Bulgaria – Blagoevgrad, Bulgaria
States without Universal College Application Colleges
Alabama, Alaska, Arizona, Arkansas, California, Colorado, Connecticut, Delaware, Hawaii, Idaho, Indiana, Iowa, Kansas, Kentucky, Louisiana, Maine, Minnesota, Mississippi, Montana, Nebraska, Nevada, New Hampshire, New Mexico, North Dakota, Oklahoma, Oregon, South Dakota, Utah, Washington, and Washington, DC.
List of colleges via the Universal College Application website.
Should You Use the Universal College Application?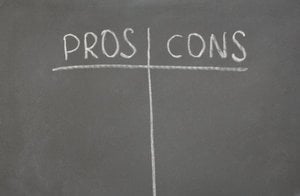 If you see a lot of your target schools on this list, you're probably wondering if you should use the Universal College Application, or go with the Common Application instead.
The main benefit to the Common Application is how many colleges it works with. So if you see most or all of the schools you want to apply to (excluding public state schools, which typically have their own application systems) on this list, you can go with the Universal College Application.
The UCA is faster and more flexible in many ways – you can write your essay on whatever you want and include links to online content you've produced. Plus, since it's a smaller service, you can get faster technical support if you need it and are less likely to run into submission problems.
However, it's very likely that you have a few colleges on your application list that only take the Common Application, not the Universal College Application. If that's the case, you might want to consider going with the Common Application instead, since it will save you time.
What's Next?
We have a thorough discussion of the differences between the Universal College Application and the Common Application in this post if you want to read more about the two options.
Studying for the SAT or ACT? Learn for sure which one you will do best on.
Get tips for writing the ACT essay or SAT essay, step-by-step.
Want to improve your SAT score by 160 points or your ACT score by 4 points? We've written a guide for each test about the top 5 strategies you must be using to have a shot at improving your score. Download it for free now:
Have friends who also need help with test prep?
Share this article!
About the Author
Halle Edwards graduated from Stanford University with honors. In high school, she earned 99th percentile ACT scores as well as 99th percentile scores on SAT subject tests. She also took nine AP classes, earning a perfect score of 5 on seven AP tests. As a graduate of a large public high school who tackled the college admission process largely on her own, she is passionate about helping high school students from different backgrounds get the knowledge they need to be successful in the college admissions process.
Get Free Guides
to Boost Your SAT/ACT