Are you a busy student with no extra time for SAT prep, but know it's important for your college apps? Check out PrepScholar's unique program that automatically gives you the lessons and practice you need based on your performance.
Lots of teenagers come home from school and spend the hours until dinner watching TV, YouTube videos, or on Facebook. Other students have already learned how much that time can be used for, and how important it is to use all their time to build an impressive résumé for college. Still others are busy because of time limitations over which they have no control, like babysitting siblings or long bus rides every day. All of the busy students described here can take advantage of PrepScholar to fit efficient, flexible and interactive prep into their schedules.
PrepScholar is Efficient
Classroom courses and test prep books are organized by question type--the Student-Produced-Response Math questions, for instance, or the Improving Sentences Writing questions. But this doesn't really get at the point of the test, because the skills being tested--the information you need to answer correctly every time--aren't related to the question type. Sure, there are skills that are tested more often in a certain question type, but that's the entire extent of the relationship.
Skill-Based Learning
Our teaching system maximizes learning effectiveness by customizing your lessons by skill. If you're great at functions but weak in solid geometry, we're not going to make you do many functions questions so you can use that time to improve your understanding of the fundamentals of geometric formulas and relationships. It seems simple, but we're the only company that breaks it down this way and personalizes the program to meet your individual needs.
Student-Specific Levels
In addition to tailoring the lessons to the skills you most need to improve, PrepScholar also adjusts to your increasing ability: there are 3 levels for each skill, and you are placed in one initially by our diagnostic test. If you place into the Mastery level of a particular skill, the only time you'll be working on that skill is during the Practice Test (which is helpful in terms of understanding that skill's frequency and presentation).
Pinpoint Focus
Students have different ways of understanding things, and so besides saving time, it's actually important to your learning that you don't waste time "learning" things you already know--it can be easy to get confused about a subject you thought you understood perfectly. Similarly, for skills in which your understanding has gaps, you train your mind through focused problems that let you zero in on the knowledge you're missing--and then get it!
Skills by Priority
One of the most unique aspects of PrepScholar is our understanding of tests' inner workings: some skills are considered more important and thus are tested more frequently. Mastering these skills is key to the bulk of your score, and our program reflects this in the time spent learning and practicing each skill.
The Best Choice
Busy students know that unnecessary work can waste lots of time. PrepScholar avoids this entirely, in a way that other kinds of prep can't. If you read a book, you have to skim every chapter to determine which you need to study. With practice tests, you spend literally hours doing problems you could do in your sleep, and in classroom courses you're at the mercy of a random teacher and a group of random students' questions. PrepScholar is a step above all that.
PrepScholar Is Flexible
The internet has changed the way most of us do many things--shopping, reading, communicating with friends. But education has so far lagged behind commerce and social media, partially from an entrenched belief that physical teacher presence is an important part of the learning experience. But everyone is starting to believe that quality, creative education can and does happen through the internet--and PrepScholar is one of the companies that uses that fact to benefit students.
24/7
One of the things people love about internet shopping is that it's always available, even at times when every store in town is closed. PrepScholar has the same huge advantage--practice whenever you want, wherever you have internet access. There are no time or space restrictions on your learning. Like to study outside? Take your laptop. Like to study in the basement? Take your tablet. It's as simple as that.
A Full Year to Prep
If you're one of those busy students who knows he or she has to start projects early in order to get them done, PrepScholar is perfect for you. Most prep courses are designed to lead up to one test date, usually spread out over a couple of months. PrepScholar puts you in the driver's seat--study for as long as you like, until your Practice Test scores have reached your goal, and take the next test date available. It's never too early to start prepping.
Scheduling
We know it can be hard to fit "optional" test prep into a slew of "mandatory" meetings, family events, extracurriculars and other appointments. Our program encourages you to set aside 5-10 hours a week for test prep and spend that time on the site doing lessons and Practice Quizzes. The program tracks the time you spend so you don't have to. Our program is also set up to remind you when you're not meeting your goals, and of the long-term benefit of sticking to your schedule.
Interactivity: Retention
Many studies have shown that interactivity enhances retention of material. When you retain more material per lesson, you get more benefit per lesson, saving you precious time and effort. Most online prep offers little in the way of interactivity; at PrepScholar, we know that doing problems yourself and questioning the lesson is essential to a complete learning experience. In addition to interactive lessons, PrepScholar students can ask questions about any of the quizzes on the site and get prompt, top quality instructor responses.
Interactivity: Feedback
We also offer interactivity in the form of extremely detailed feedback. Not only do you get precise information about your progress in various skills, but you also get feedback about time you're spending on study and how your score is improving. All of this adds up to an engaging experience that makes test prep as fun as it can be.
Want to know more about how to fit SAT prep into your busy schedule? Try our advice on how to early prepare.
Have friends who also need help with test prep?
Share this article!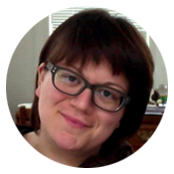 About the Author
Laura has over a decade of teaching experience at leading universities and scored a perfect score on the SAT.
Get Free Guides
to Boost Your SAT/ACT