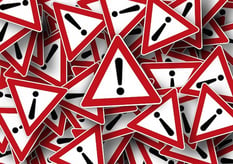 The College Board had some issues with the new PSAT, including late score reports from their Fall 2015 test. Here, we'll talk about whether these problems will affect you, and we'll point you in the right direction if you still have issues getting your scores.
PSAT scores are especially important to high school juniors who are hoping to qualify for the National Merit Scholarship. If you're a high school junior, you'll want to make sure you read our NMS score section - we'll answer all your questions about National Merit Semifinalist cutoffs.
Finally, we'll talk a bit about what this means for the College Board in general. This isn't the first problem that they've had with their standardized tests in recent years - could this delay in score reports speak to more serious problems with the maker of the SAT? Read on to find out!
Slow Score Reports: What Happened?
As you may already know, students who took the October 2015 PSAT had to deal with delayed score reports. These late scores were most frustrating for high school juniors who were hoping to qualify for the National Merit Scholarship. Here's what happened:
Over 4 million students took the new PSAT in fall 2015 and were supposed to get their scores back by the end of 2015. It turns out that scores weren't officially released until January of 2016, about a month later than expected. At the time of release, many students and counselors who were trying to access the site reported that it was running very slowly, probably due to heavy traffic. All in all, it sounds like it was a pretty frustrating experience.
Perhaps even more frustrating? It seems that students are still having trouble accessing their scores, even after their official release. On January 21, some test-takers were told that their scores were still "delayed," and it would be another 5-7 days before they'd have access to them.
The College Board explained that additional delays were due to their new online score report system. They claim that scores are indeed available, but new protocols for actually accessing the scores are "confusing" students and counselors.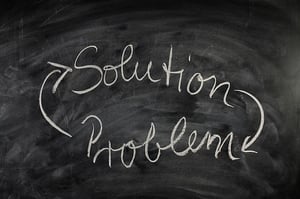 If you're looking for solutions, you've come to the right place.
How Does This Affect You, and What Should You Do About It?
This score report delay affected high school students who took the PSAT in October of 2015.
If you haven't already, you may be anxious to check your PSAT for a variety of reasons. Here, we'll break down common issues you might run into if you can't get your scores, in addition to the steps you can take to remedy these issues.
Problem #1: the Lack of Access to Your Scores Is Frustrating
A lack of access to your scores won't affect your scores in any way nor will it affect your eligibility for the National Merit Scholarship. We can't help you feel better - you're right to be frustrated! - but knowing that a delay won't affect any important outcomes might ease some of your frustration.
Problem #2: You Were Hoping to Get Score Feedback to Prep for the SAT
If you're still waiting for your scores, try taking a College Board SAT practice test. You'll end up with a head start in SAT prep! Just remember that the College Board switched over to the redesigned SAT starting in March 2016 and make sure to take one of the new practice tests.
Problem #3: You Can't Figure Out If You Qualify for the National Merit Scholarship
This delay won't affect your eligibility for the scholarship, but that doesn't change the fact that you're anxious to learn if you qualify. Remember, though, that it's impossible to know if you qualify before the NMSC sends out letters to semifinalists - score cutoffs change from year to year, so all cutoff parameters currently available are just estimates anyway.
See our next section about steps to take to get your hands on your scores, and continue reading for more info about NMS score cutoffs.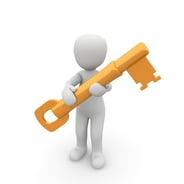 Here's everything you need to know to unlock access to that score report.
What Can You Do to Get Your Scores?
If you're still waiting for delayed PSAT scores, here are the steps you should take:
Make sure you have your Access/ID Code for College Board's online score report system. If you don't have this code, you can call PSAT services at 866-433-7728.
Some students reported logging into the score report system, only to see a prompt telling them that their scores were delayed or that there was no record of them taking a College Board test. If this happens to you,

don't panic

. Either wait a couple of days and try again or call PSAT Services.
If you aren't able to access your scores and need them ASAP for a particular reason, call PSAT services (see a pattern yet?) and ask if they can expedite them.
Your high school guidance counselor is likely aware of these score issues, and may have more information about how they affect students at your particular school. If you have specific questions or concerns, make an appointment to check in with this counselor.
What's the Deal With National Merit Scholarship Score Cutoffs?
Now that you know what's going on with PSAT score delays, we can get to the juicy stuff: how can you figure out whether you qualify for the National Merit Scholarship?
Just to make it clear again, delays in score reports will not affect whether you qualify for the NMS. In fact, semifinalists won't be notified of their award status until early September 2016.
Even though PSAT-takers won't get official notice of their scholarship status until later this year, you're probably wondering whether you can estimate your eligibility ahead of time. The bad news? Exact score cutoffs change from year to year. This year has been extra special because along with the SAT overhaul, there's been a total change in the PSAT as well - it's scored in a completely new way.
The good news is that we've been keeping track of these changes and have come up with estimated score cutoffs for National Merit Scholarship eligibility. See our estimated PSAT score cutoffs for each state, in addition to how they compare to the "old" PSAT scoring system cutoffs.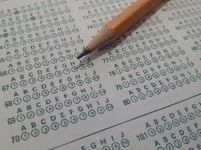 What's Going on With the College Board? Should You Avoid the SAT?
Hopefully, we've helped you plan how to get your hands on your scores, or at the very least, reassured you that you won't experience any long-lasting consequences as a result of this delay. You may, however, be experiencing some bigger concerns about the maker of the PSAT and SAT after this fiasco. What does this delay say about the reliability of the College Board, if anything at all?
First, you should know that the College Board is in the midst of a pretty significant transition - they moved from the SAT that most of you are probably most familiar with to a brand new version of the test. January 2016 was the last month that the "old" SAT was administered. It makes sense that if there were to be technical glitches, they'd be happening now - when the College Board is switching over to a new test and new score report system.
However, this transition doesn't necessarily explain other recent issues that that the College Board has had, including:
So what do we think is going on? The College Board as a company might be experiencing general organizational, operational, and technical issues as they attempt to update themselves to stay relevant in the standardized testing business.
These issues are major, yes, but they shouldn't necessarily dissuade you from taking the SAT if it's the right test for you. That being said, the new SAT is looking a lot more like the ACT than it used to - if you're very concerned about technological issues and/or delays affecting your test or your scores, you might look into taking the ACT in addition to (or even in lieu of) the SAT. That doesn't mean, however, that the ACT hasn't had its fair share of issues and delays.
Ultimately, here's our advice about the best approach to the SAT: take the test (or tests) that's right for you. At a certain point, it seems that a degree of technological and organizational issues is unavoidable, but the College Board and the ACT do try to mitigate the effects their mistakes have on test takers.
For example, during one of the last SAT crises (the printing issues in the 6/10/15 test), the College Board analyzed all viable options for responding, which included:
A) Adjusting the curves on the exam

B) Canceling all scores for the test

C) Dropping the particular sections that were affected, and calculating scores based on students' performance on the other sections
In this particular case, The College Board chose Option C - students didn't have to retake the test, and their scores weren't "docked" or otherwise affected.
Each situation will be different, but in general, the College Board wants to make its test-takers happy - if students are suspicious of the SAT or think the College Board isn't reliable, fewer students will choose to take the test, and that's bad for business.
What's Next?
Chances are you're pretty interested in the National Merit Scholarship - perhaps you could use some more guidance when it comes to getting your hands on some of that college cash. Read about how to become a National Merit semifinalist and National Merit finalist. Check in on updated score cutoff estimates for the award.
If you're looking for a one-stop read, you should definitely read our complete guide to the National Merit Scholarship competition and how to win it.
Got your PSAT score, but not sure what to do with it? Check out our guide to understanding your PSAT score.
Disappointed with your scores? Want to improve your SAT score by 160 points? We've written a guide about the top 5 strategies you must be using to have a shot at improving your score. Download it for free now:
Have friends who also need help with test prep?
Share this article!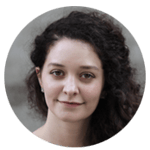 About the Author
Francesca graduated magna cum laude from Harvard and scored in the 99th percentile on the SATs. She's worked with many students on SAT prep and college counseling, and loves helping students capitalize on their strengths.
Get Free Guides
to Boost Your SAT/ACT