The PSAT is critical for a number of students. For most, it's the first time they're taking an SAT-like test in high school — it's their first taste of the SAT format, and the PSAT is a great predictor of what range your final SAT score is likely to be. Also, there's a lot of scholarship money riding on the PSAT. So when does it come out?
Exclusive Free Bonus: Download a free guide containing our top 5 strategies for improving your SAT score by 240 points (160 points on the New SAT scale). After you get your PSAT score back, you'll want to know how to improve it.
The Timeline
Here's a look at the PSAT timeline for 2016-2017.
Step 1: PSAT Is Taken Around October 15th
The PSAT is generally administered around October 15th, though there are a few possible dates. The exact logistics depend on the school — some schools make each student in 11th grade take the test. Others have a signup, and still some schools don't administer the PSAT and require you to arrange for the test yourself! To make sure you're not stuck without a PSAT score, ask your school by September 1st how they do the test — in case you don't like your school's method, it gives you plenty of time to make other plans.
Step 2: Scores Are Released Online December 12th
Breaking from previous College Board tradition, PSAT scores will be available online in your College Board account on December 12th. (It used to be that College Board mailed paper score reports to the schools that were then distributed to students.)
If you haven't made a College Board account, you can do so here. This will be your home for SAT and SAT Subject test registration, as well as where you can view AP scores online.
If you're having trouble accessing your PSAT score online, talk to your guidance counselor. They have an access code you can use to get your score online if you're having trouble with your College Board account. Plus, they will actually be able to see your scores a week earlier than you on December 5th.
Step 3: Schools Distribute Paper Reports in 2017
In addition to the online reports, College Board is still sticking to its tradition of giving paper PSAT score reports to schools and having the schools distribute those to students. If the College Board sticks to their schedule from last year, you'll get them sometime in January, but the exact date hasn't been released yet.
Bonus: Do you know what score you need on the PSAT? Check out our guide on what's a good PSAT score to help you set a goal.
What to Do Next
When you get your scores back, you'll probably want to know how to improve your score for the big test: the SAT.
We've researched hundreds of student stories and academic studies and found the 5 principles you need to follow to improve your score.
Click the link below and enter your email address to get the best SAT prep advice you can get anywhere. Follow these 5 strategies to improve your SAT score by 160 points or more.
---
Have friends who also need help with test prep?
Share this article!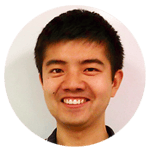 About the Author
Fred is co-founder of PrepScholar. He scored a perfect score on the SAT and is passionate about sharing information with aspiring students. Fred graduated from Harvard University with a Bachelor's in Mathematics and a PhD in Economics.
Get Free Guides
to Boost Your SAT/ACT